Inside C. Baldwin's Grand Opening Blowout!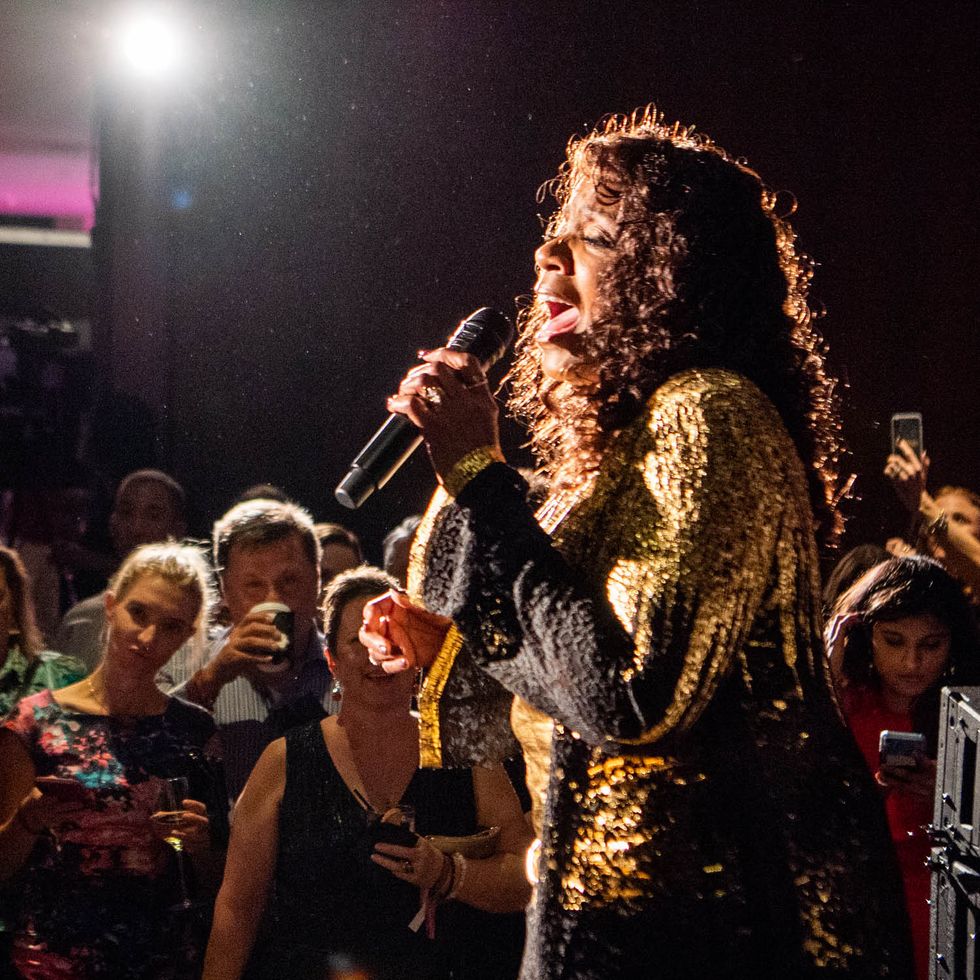 Nearly 2,000 hip Houstonians — including Lynn Wyatt, Becca Cason Thrash, Houston Ballet and Houston Texans stars, and hometown hip-hopper Slim Thug — hit the C. Baldwin hotel for a first glimpse of the glam new common spaces, including Chris Cosentino's Rosalie restaurant and the lobby's Sloan/Hall boutique.
---
The hotel, a Curio Collection by Hilton property that was previously a DoubleTree, adopted a theme of powerful women throughout its renovation. The C. Baldwin is named for Charlotte Baldwin Allen, the unsung "mother of Houston," and the leadership team that brought it to life is made up almost entirely of females. Not to mention, Cosentino's Rosalie, inspired by his Italian grandmother, homages another great gal.
So it's no surprise that the grand-opening festivities were inspired by girl power. The famous quote, "Well behaved women rarely make history," lit up as a popular photo backdrop, and a 111-foot "living wall," made of plants," displayed the letter "X." This gesture was inspired by a time when Baldwin was prohibited from signing her own name on biz documents, and served to remind party guests to make their mark on the world.
Surprise concerts by The Suffers and Gloria Gaynor continued the theme.
Party People