THE BOYS & GIRLS Clubs of Greater Houston serves more than 30,000 children and teens through its 23 clubs across the region, and thanks to a successful fundraiser last week, the organization is able to continue its mission of offering quality after-school and summer programming to Houston youth.
The "Great Futures"-themed evening kicked off at the Hilton Americas with a VIP cocktail hour, where a select group got a sneak peek of the silent auction items before the main event. Club participants put on a dance performance to start the show, emceed by Yve Rojas and Club member Austin J. The live auction included items like trips to ski country and wine country, and a NASCAR driving experience.
A touching moment was when Michelle Young, the wife of the late BGCGH board chairman Julius, presented the first-ever scholarship, named in his honor, to Robert Ellis, who this fall enrolled as a freshman at Xavier University.
In all, the evening garnered nearly a million dollars for the Houston Clubs.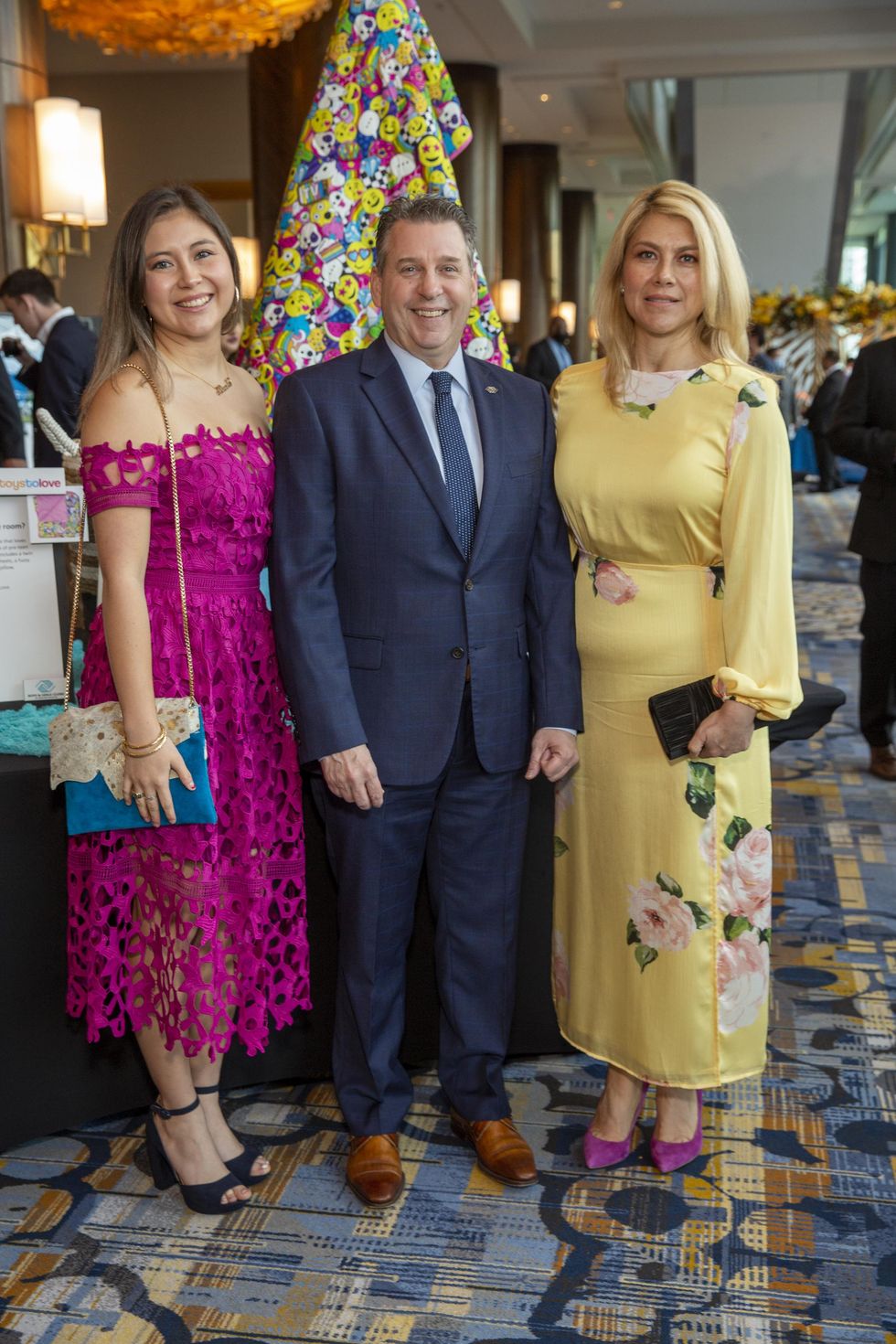 Nicole Hattery, Kevin Hattery and Erica Hattery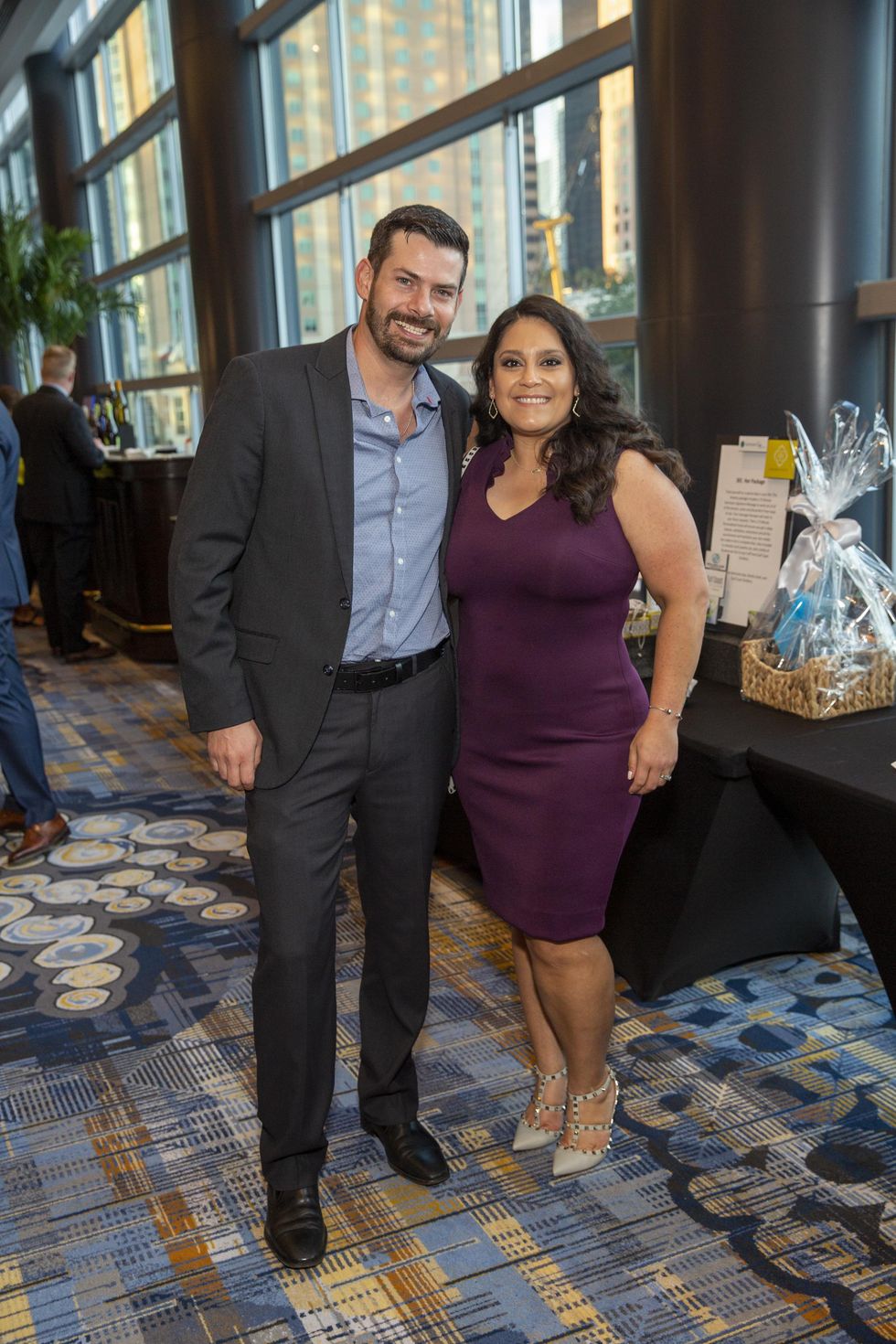 Gibran Calvillo and Rikki Berruete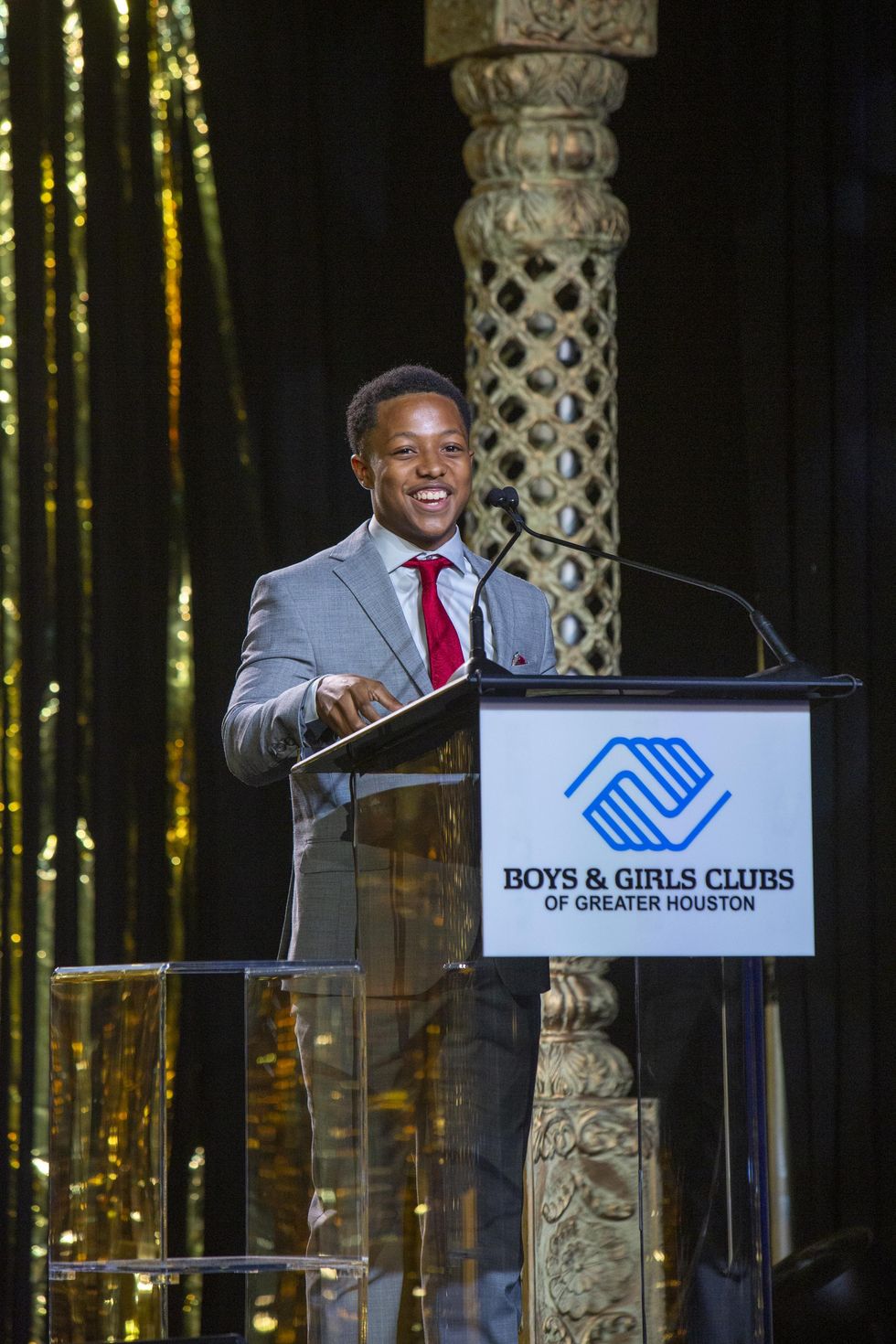 Robert Ellis, Julius Young Youth of the Year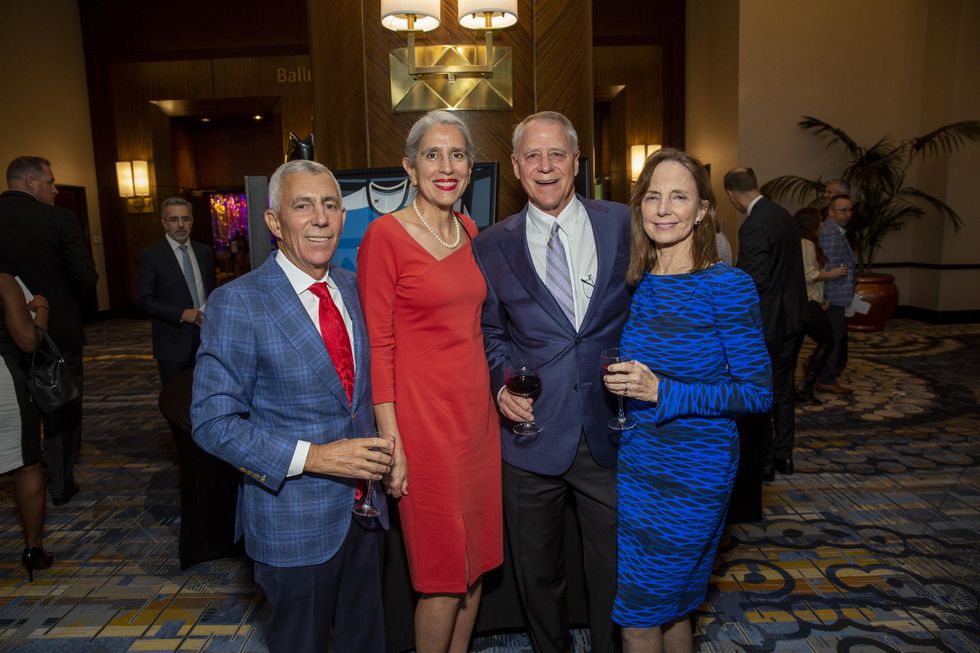 Matt Khourie, Georgette and Doug Lockwood, and Carolyn Khourie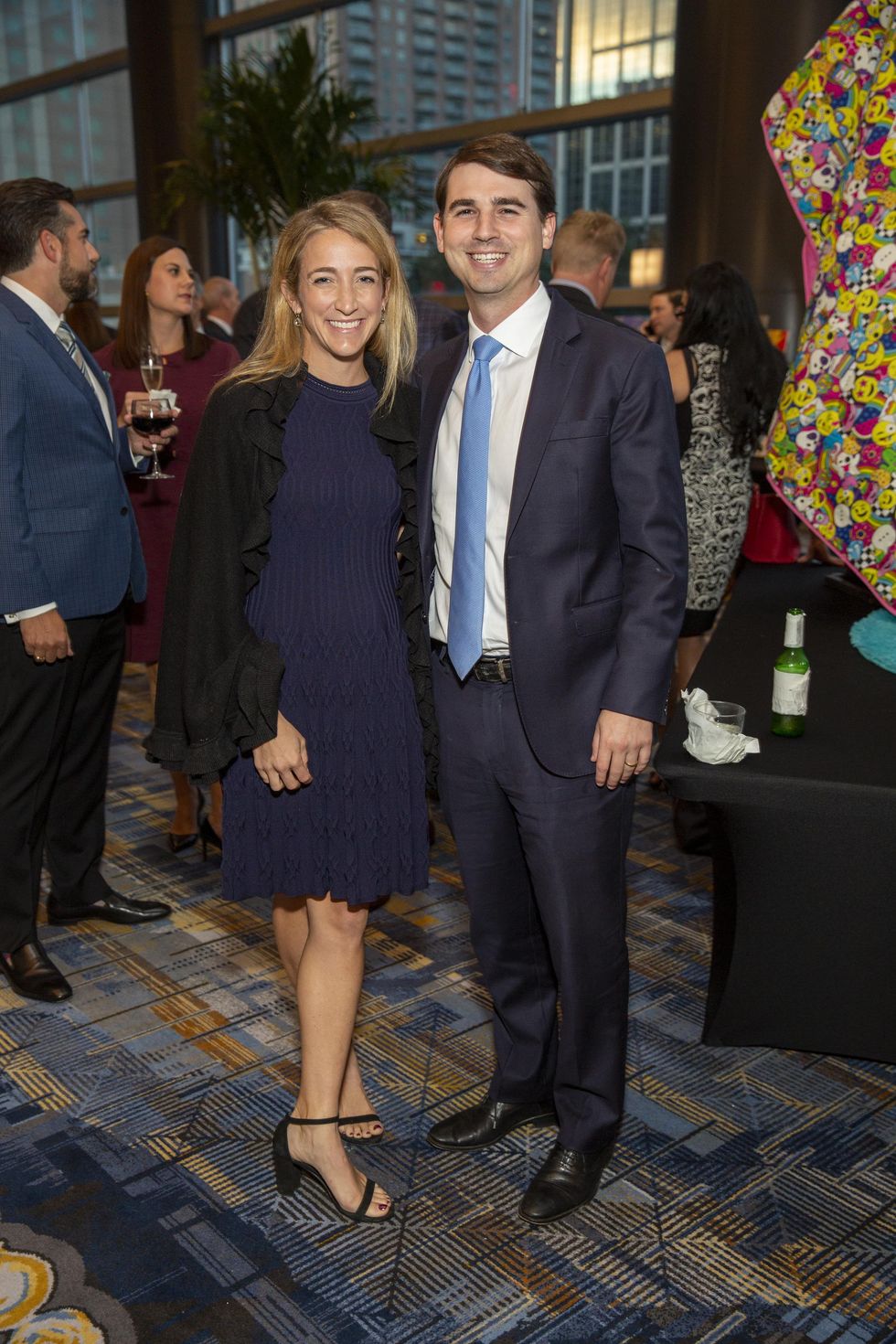 Ashley and David Bilger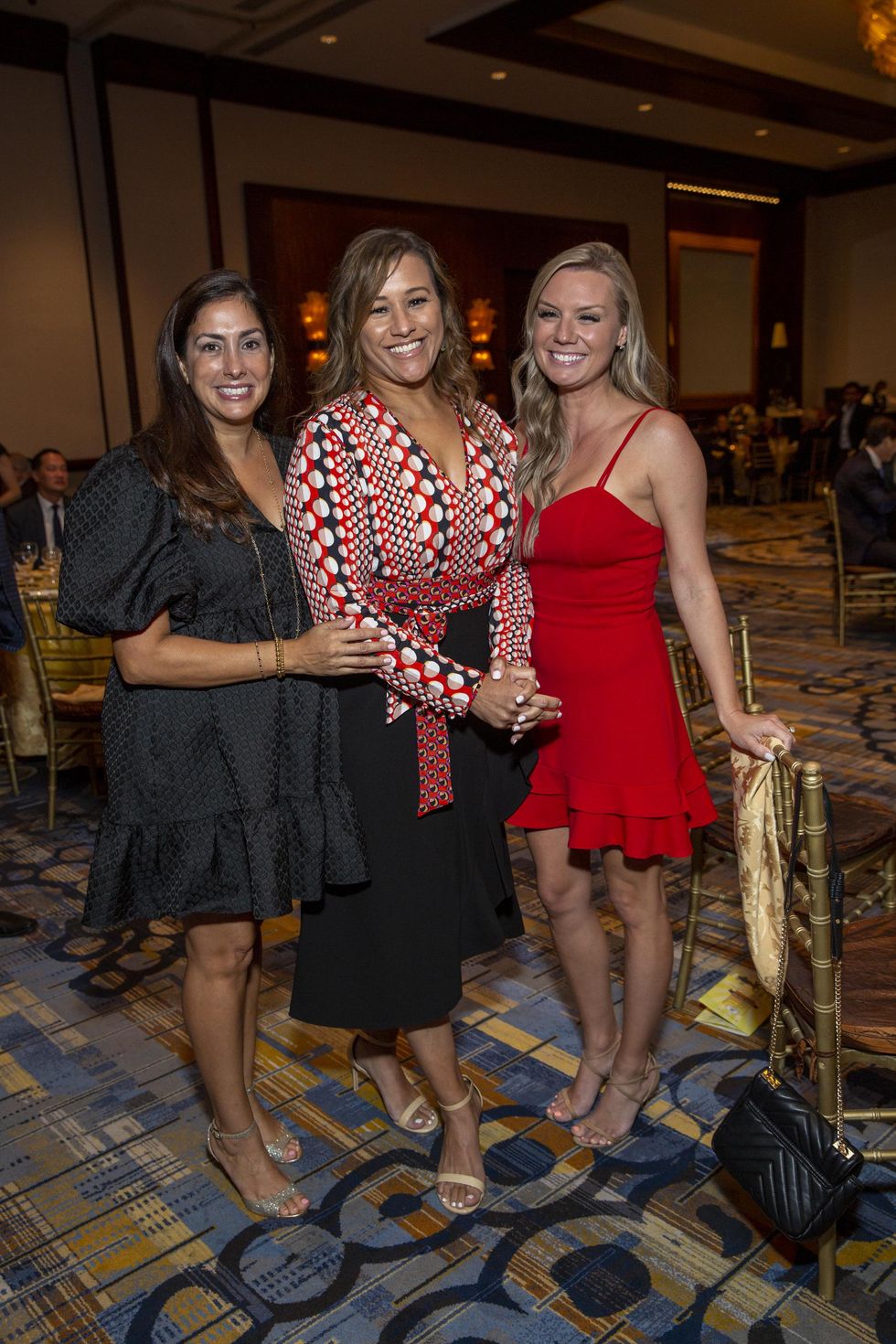 Alexa Burrow, Jen Garaghty and Paula Gonzalez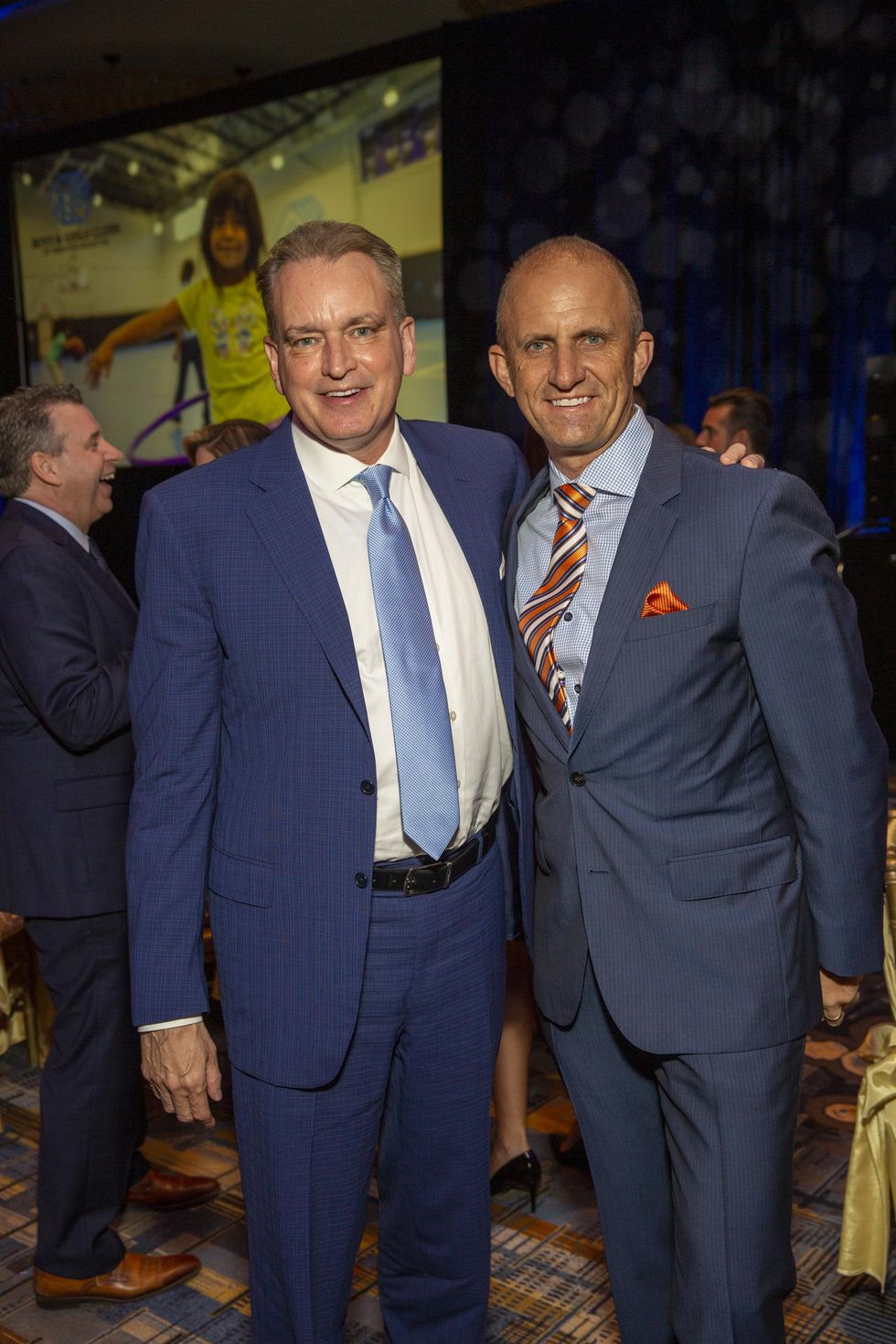 Bill Goetz and event chair Greg Keller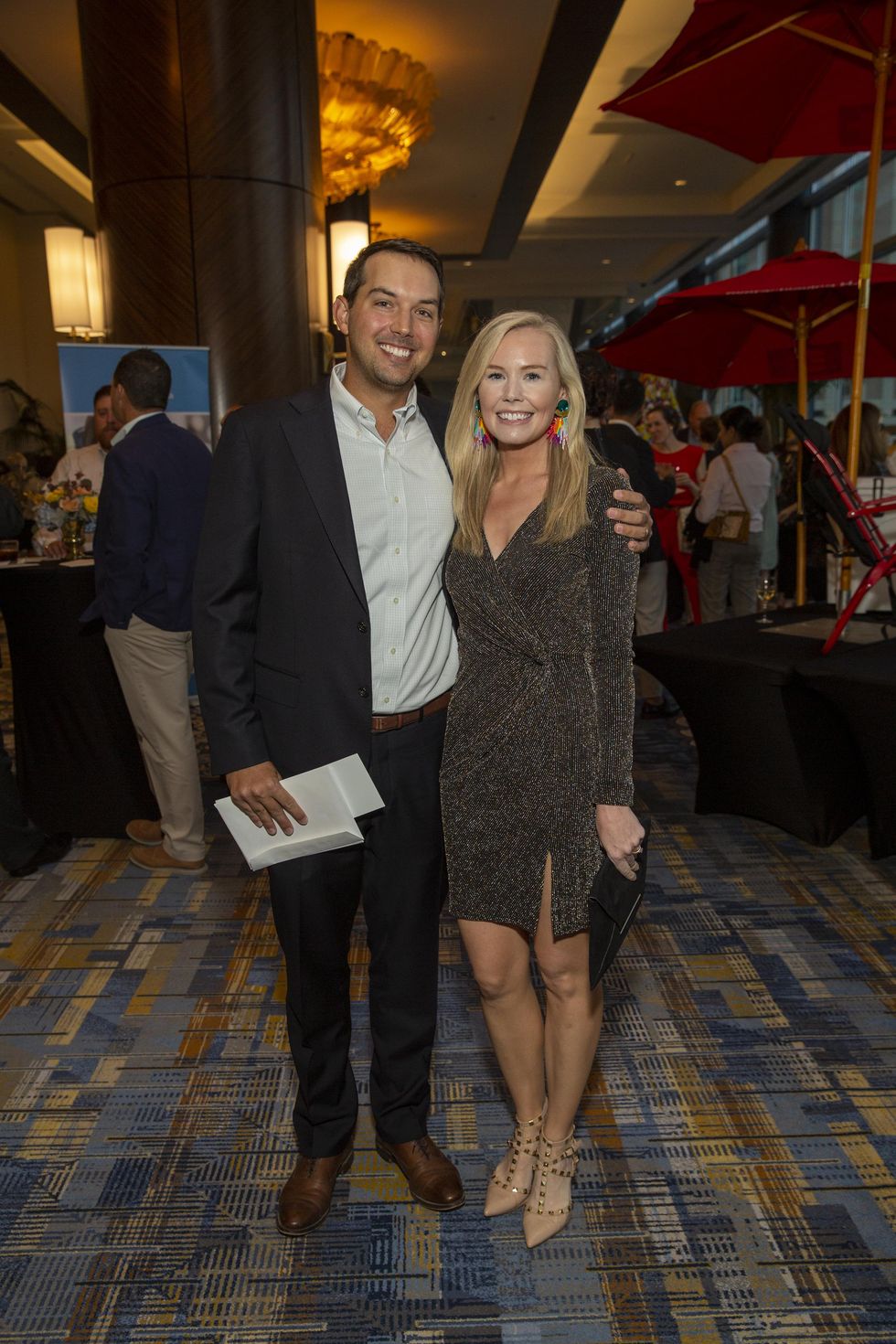 Michael and Allie Walton
Beth and Craig Lieberman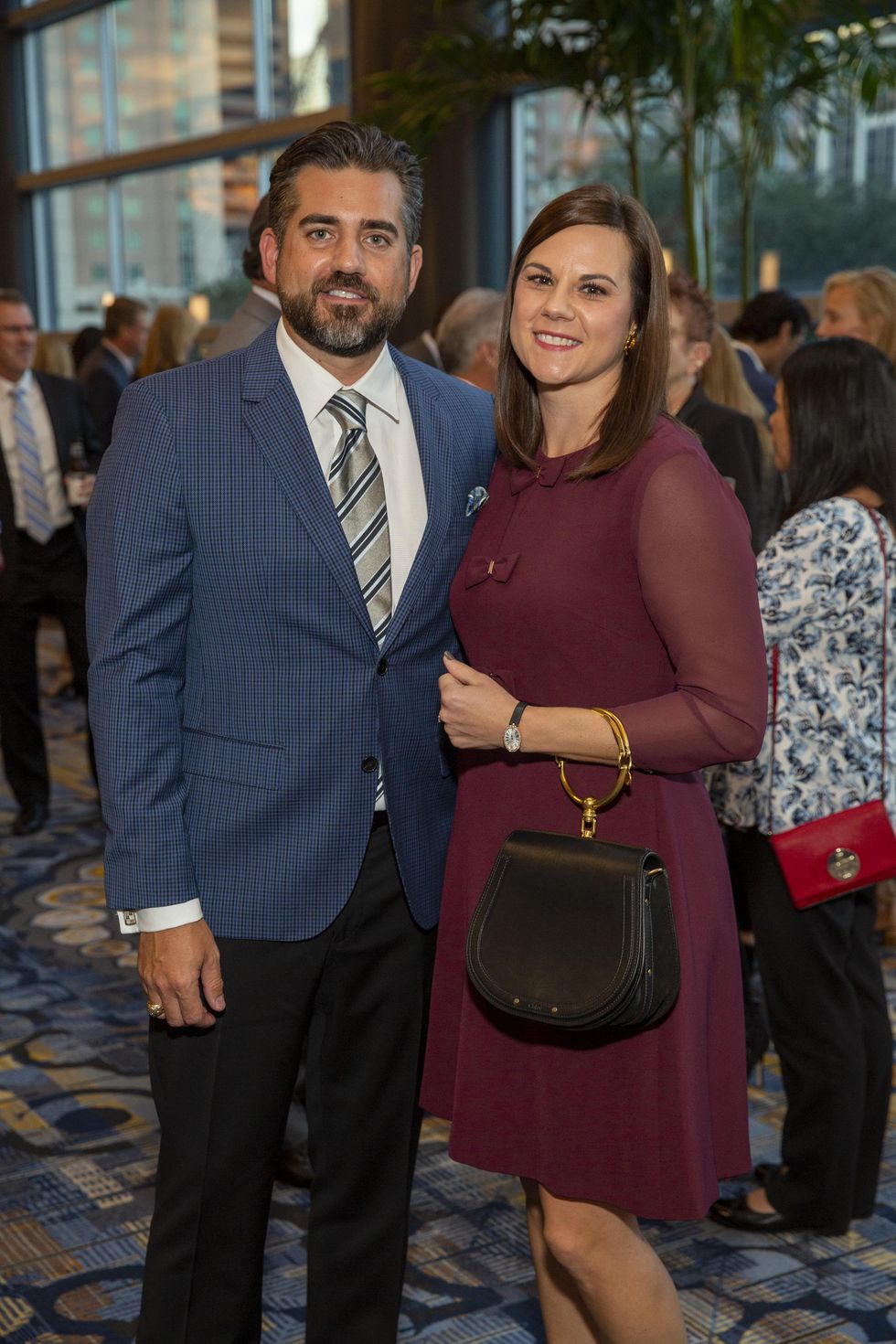 Chris and Tiffanie Reina
Related Articles Around the Web
People + Places
TRAVIS SCOTT WILL, once again, headline his own Astroworld Festival on Nov. 5 and 6 at NRG Park in Scott's hometown of Houston, per the lineup released today. Other featured performers invited by the multi-platinum rapper include Tame Impala, Earth Wind & Fire, SZA, Lil Baby and fellow H-Town hip-hop star Don Toliver.
The third annual festival sold out within an hour of tickets going live back in April, but in celebration of the lineup announcement, a limited number of two-day general admission and VIP tickets have been made available for purchase online at AstroworldFest.com.
As a nod to the festival namesake, the Astroworld experience will this year include an amusement park and carnival games and rides, such as a roller coaster and bumper cars. Prizes for the games include limited-edition Astroworld-branded items, plus ones from the Houston Astros, Raising Cane's, Air Jordans and others.
When the festival last occurred — in 2019, before Covid — it was said to have been the largest single-day, artist-curated music fest in the country, and one of the largest such events ever in Houston. Some 50,000 people attended. It expanded to two days due to "overwhelming demand," per a rep.
Astroworld is also the name of Scott's smash 2018 record, which was nominated for a Grammy and named one of the best albums of the year by several publications, according to online sources.
Art + Entertainment
SOME SAY, "LIFE is a bitch and then you die." I say, life is a coach and then you thrive!
Since you were born, life has been coaching you. Life coached you to never give up and to use your assets. It taught you that you don't have to crawl through life, that if you keep trying, if you use the assets that are around you, like a chair, a table, a helping hand, you can stand and you can stand by yourself. And that, even though you fall flat on your butt, you can get back up and stand longer and longer. Then one day you're walking, then running, as if you'd been doing it all along.
Life coached you that, an iron could be hot even when it's not plugged in. Life coached you to test the water because it, too, can be hot or cold. Life coached you to be aware of your surroundings, to look twice before you cross the street, to measure twice before you cut. Life will also coach you, if it hasn't already, to seek knowledge in your day-to-day journey, to learn the lesson from each experience in your day because knowledge is the result of experience.
You acquire knowledge from your education and experiences in life. And the more education and experiences you have in life, the more knowledge you will have obtained. However, reader-based knowledge is not as strong as experienced-based knowledge. Neither is as strong as the combination of the two.
In the movie Good Will Hunting, Robin Williams is sitting on a park bench with Matt Damon, looking over a river, when he states: "If I asked you about art, you'd probably give me the skinny on every art book ever written. Michelangelo, you know a lot about him. Life's work, political aspirations, him and the pope, sexual orientations, the whole works, right? But I'll bet you can't tell me what it smells like in the Sistine Chapel. You've never actually stood there and looked up at that beautiful ceiling." A classic scene that cements the idea that knowledge comes by both experience and study. I will call it "educaperience."
Some individuals have knowledge the size of a postage stamp and others the size of a mid-west farm. Almost everyone can become knowledgeable but not everyone can be wise. Wisdom is the application of putting knowledge to good use. Knowledge is knowing what to do, wisdom is how to do it. Wisdom is acknowledging that there is a lesson in the knowledge/experience you just had and that the lesson should not be deleted into the trash bin of you mind.
A friend of mine was driving and using the car's GPS to get to a destination while talking on his cell and missed his appointed exit on the highway. Not a big deal; because of "recalculating" he was able to exit off the next ramp and circle around and still get to his destination. While driving down the access road, an individual pulled out of a parking lot and broadsided his car. After getting the full details from him I asked, "So what was the lesson you learned?"
"What do you mean? I didn't cause the accident," he said.
"You didn't?!" I replied. "You were in heavy traffic, using your GPS, talking on the phone, and you missed your exit. Had you not missed your exit, you wouldn't have been on the access road and get hit." Of course, you can say that had he got off the correct exit that he might have been involved in a greater accident. However, wisdom would say, "Although I have knowledge, through experience, on how to drive and follow a GPS and talk on the phone, it would be wise to try not doing all three at the same time!"
The lesson.
There are two types of knowledge — general knowledge and specialized knowledge. The simplest way to define them is that general knowledge is a mile wide and an inch deep. Specialized knowledge is an inch wide and a mile deep. But they are both ineffective without having the wisdom on how to best utilize the knowledge. Be wise enough to accept all things that happen to you and to learn the lesson from your experiences. Thrive and become wiser.
We just spent almost two years listening to the most knowledgeable, wisest people on Earth about viruses and disease. Yet their knowledge today is much stronger than it was two years ago. I just hope they learned a lesson and not try to rationalize their mistakes.
Remember this, no matter how much knowledge you have, use your wisdom to know that you don't know what you don't know.
Peter Remington is an executive at Houston CityBook and also a business consultant and life coach. For more information on him and his Prepare 4 More, visit here.
Opinions