WHETHER IT'S A top-chef taste-off, a cult-followed smashburger cookout, or a cool meal from Norway, there are deliciously fun happenings in H-Town this summer. Mark your calendars — and come hungry!
Food
How did Construction Concepts become the "go-to" builder in Houston? My goal from day one is to deliver what we promise and exceed expectations. We are more than a general contractor; we are a partner with our clients. I understand what it is like to invest everything you have in your business, so we go into every project as if it were our own investment. Too often in this industry that's not the case. Our goal is to understand your business and guide you through every step from concept to completion.
What do you like most about what you do? Most people think of construction as just brick and mortar. For me it is a creative outlet. Our clients choose us because of our creativity and vision. As a child, I was always sketching and building things and thought I would be an architect. Now our team works with some of the city's best and we are able to bring their vision to life. Each project we do is different from the one before. We love a design challenge – we haven't met one yet that we couldn't solve.
What drives you? The ability to make a significant impact in people's lives. Whether that is helping a client realize their dreams with a new office or restaurant or through our charity work that allows us to give back, there really is no greater sense of achievement to me. I really don't look at our company as just a construction company. We are giving our clients opportunities to realize their entrepreneurial goals — and that is what builds a great city.
What is BLDit and why is it important to you? BLDit, Building Lives and Dreams in Texas, is our charity initiative. It was established to foster a philanthropic relationship in the community and bring about meaningful change in the lives of others. We have an amazing team who really cares about what we do and our city. We don't want to just build buildings in Houston, we want to build opportunities and make a difference. It's incredibly important to me personally and a cornerstone of our business.
FOR THE MOST part, the neighborhoods around Downtown have gotten a lot hoppier over the last several years, with the addition of City Orchard, Holler Brewing, Platypus Brewing and Frost Town Brewing, plus Buffalo Bayou's new three-story HQ. The next brewery to touch down? Bad Astronaut Brewing Company has plans to open this fall in a sprawling warehouse in Near Northside's Hardy Yards neighborhood.
Founders Chris Fall and Craig "Rocky" Keener cut their teeth at Karbach many moons ago, and now, as industry vets, are excited to open their own brewery not far from Saint Arnold, Texas' original craft-beer purveyor. The pair will start with four bevs: an American IPA, hazy IPA, Munich Helles and a German pilsner. These will be available for purchase in liquor stores around town, and Bad Astronaut will pour a larger selection inside its taproom, which will tout arcade games, board games and pool tables.
Having signed a 10-year lease on the former hardware-production factory, it's safe to say these friends have big plans for their out-of-this-world venture, which is slated to open late August or early September. "We are excited to bring Bad Astronaut Brewing Company to the Hardy Yards neighborhood," said Keener in a statement. "Our goal is to deliver the highest quality beers and a fun destination for the community."
Even as new breweries bow, others are making plans to close after a tough few years: The Houston Chronicle reports that City Acre Brewing has shuttered, and others like B52 in Conroe are for sale. Local Group Brewing, which is also in Hardy Yards, was recently bought out and reportedly will soon announce a new name and direction.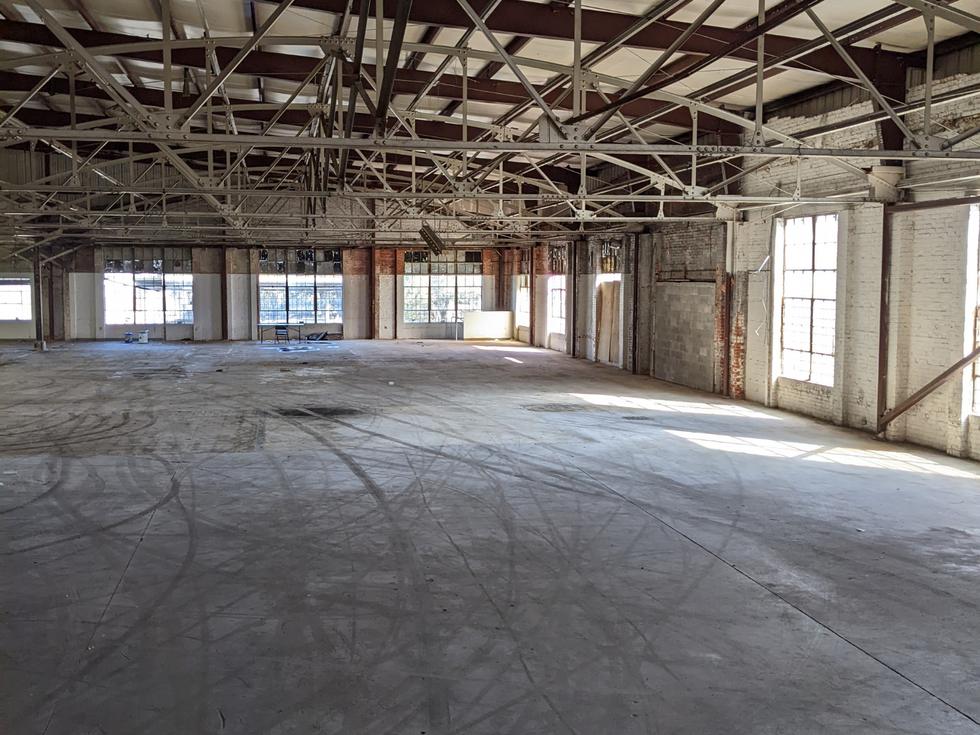 Inside what will soon be Bad Astronaut Brewing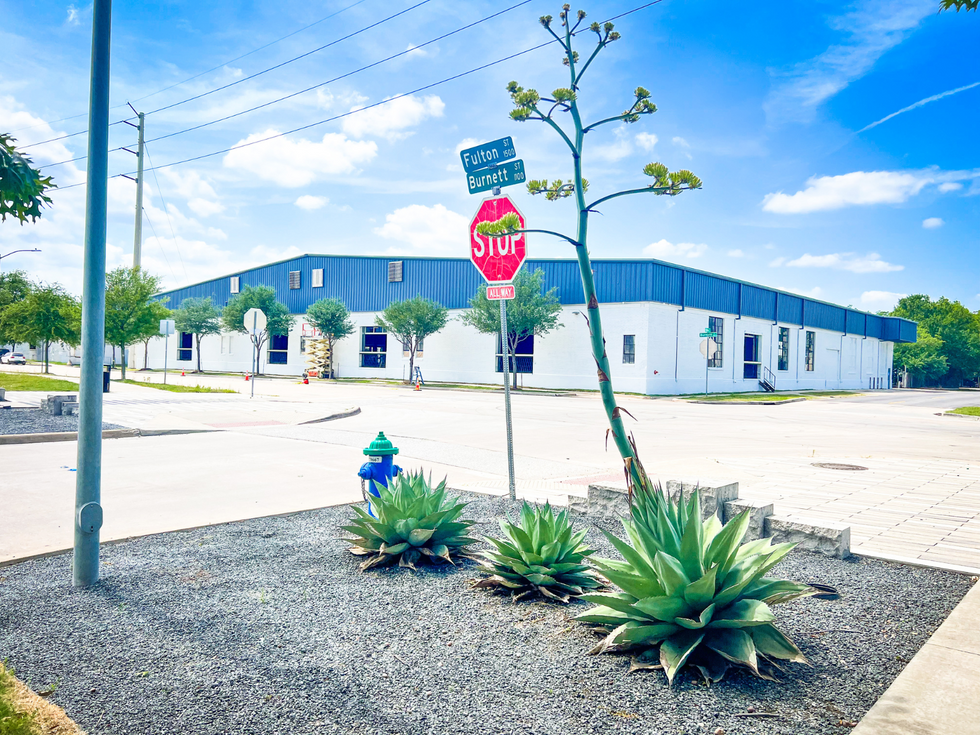 The newly transformed exterior of what will be Bad Astronaut Brewing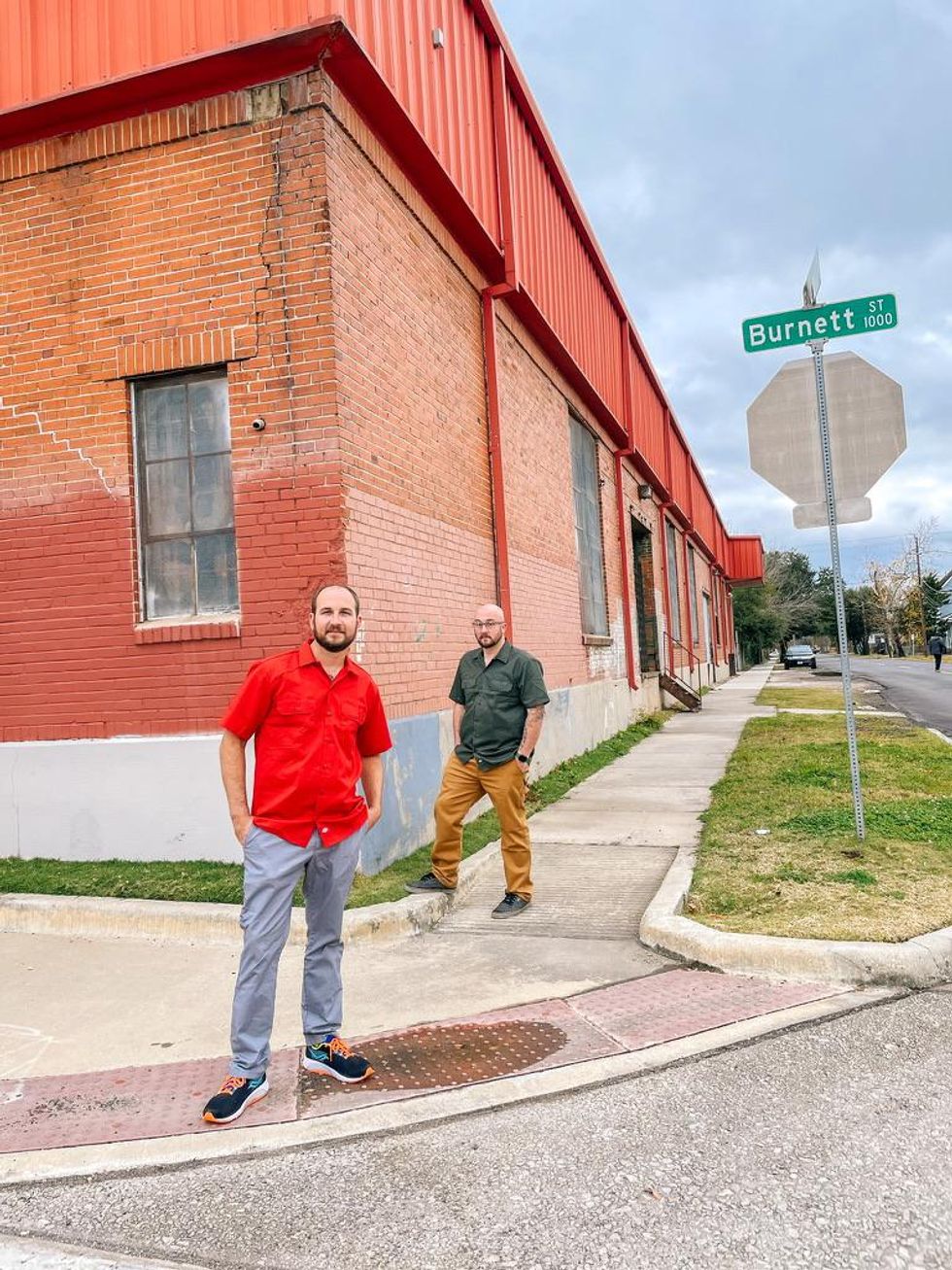 Keener and Fall
From Your Site Articles
Related Articles Around the Web
Food