Big news today from Houston's Theater District: Downtown's Jones Plaza will be renovated and renamed as the Lynn Wyatt Square for the Performing Arts. Wyatt herself has made a $10 million gift toward the $29 million project. The Downtown Redevelopment Authority and Houston First will fund most of the rest.
"I'm a believer in the adage, a thriving arts culture is the cornerstone of a prosperous city. And we are indeed. The transformation of this public space will not only serve as a cornerstone for Downtown, but a dynamic epi- center of Houston's cultural footprint," said Mayor Sylvester Turner in a press release today. "In recognition of her legacy of philanthropy, it is only fitting that this space be named after Houston's greatest benefactor of the arts, Lynn Wyatt."
For her part, Wyatt said: "I have long been devoted to the arts because I believe that the arts, particularly the performing arts, are the soul of any city. This is such a wonderful honor and I am delighted that this beautiful Square For The Performing Arts will be enjoyed by my fellow Houstonians and visitors long after I am gone."
Construction on the project will begin next summer and be completed in 2021. Wyatt Square will include a performance lawn with flexible infrastructure for concerts and other free programs, per today's news release. There will also be a cascading water feature, trees and gardens, a "street theater," and a restaurant.
The family of the late Jesse H. Jones, the original namesake of the plaza, is said to strongly support the Wyatt Square project, located across the street from Jones Hall. Wyatt made the cover of Houston CityBook's first annual "Leaders & Legends" issue last year, based largely on her decades of support for the city's performing arts.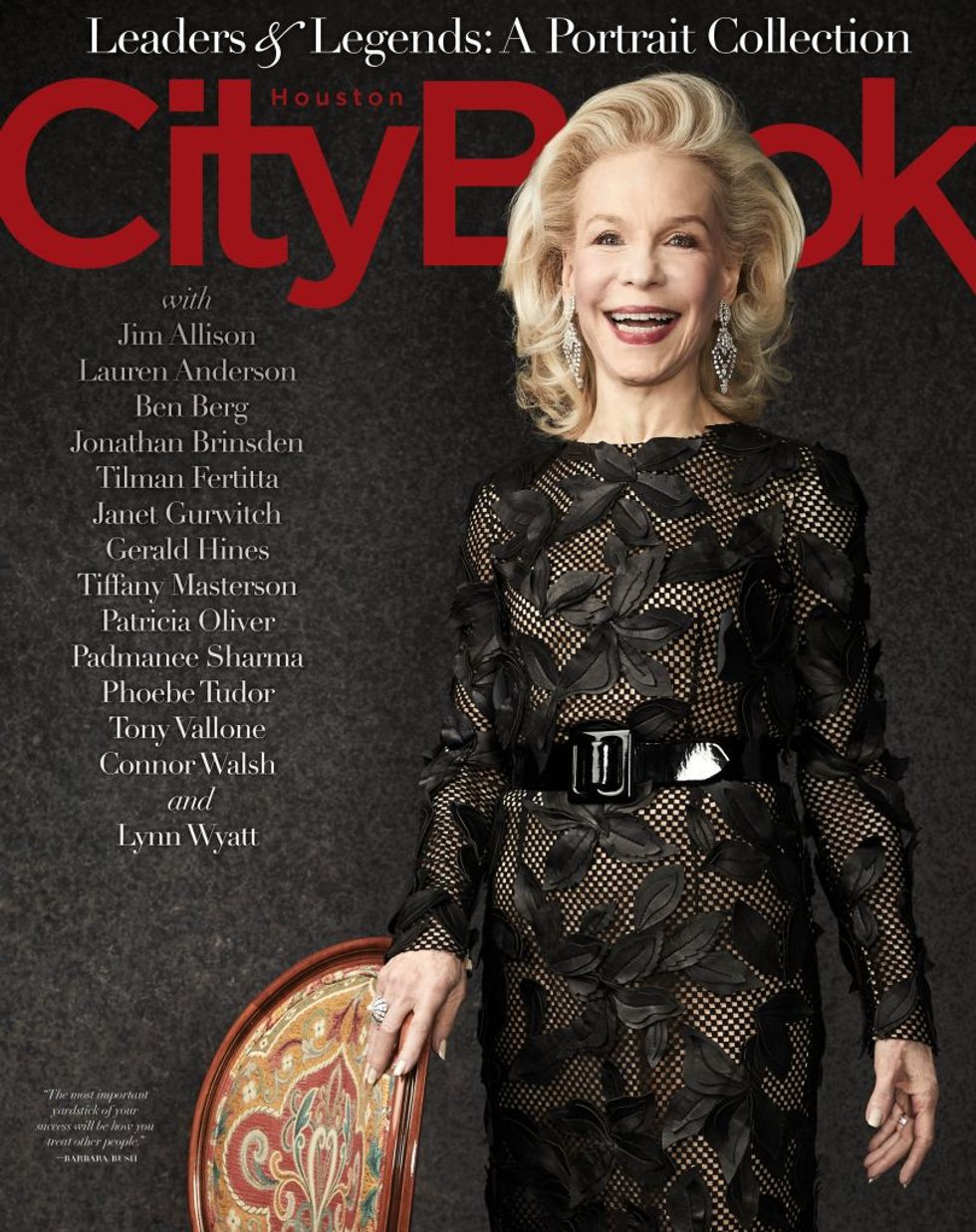 Web Exclusive