For Traditional Fun (Mask Up, Please!)
In River Oaks District, Loch Bar is hosting a Loch Ness Monster Ball with tricks and treats from 9pm-2am. Expect live music, Bloody Frosé and "Fright Flights" of beverages, and a prize contest whose winner will be announced between 11pm and midnight. Next door at Ouzo Bay, there's a toga party (costume contest here, too!) with a DJ. Following Halloween, River Oaks District kicks off a Dia de los Muertos celebration, Nov. 2-8.
For Dia de los Muertos Festivities
Meanwhile, Superica in the Heights celebrates Dia de los Muertos on Halloween weekend. On the 31st, the restaurant screens Disney's Coco on a projector screen at 7pm, and hosts a costume contest and goody bags for kiddos. From the Oct. 30-Nov. 1, order special drinks like the Morgue-rita with activated charcoal; the Devil's margarita with a blood-red wine floater and black-salt rim; and the Abuelita Mexican hot chocolate with a grownup-only option to tack on Kahlua and pepper vodka.
For a Boozy Brunch
Looking to get the party started a little earlier? Pop a cork at the Yelloween Brunch at a'Bouzy on Oct. 31, 10am-3pm. Enjoy Veuve Clicquot Yellow Label Brut NV for just $49 per bottle. Reservations are required; call 713.722.6899. Weights + Measures is also hosting all-day brunch starting at 8am! There's a gift-card prize for best costume, and spooky liquid-nitrogen-infused cocktails, too.
Likewise, for those wishing to nurse a hangover — or just keep the party going! — check out UB Preserv's day-after brunch on Nov. 1. Expect themed food and beverages, and waitstaff dressed as characters from their fave scary movies. Make a reservation here.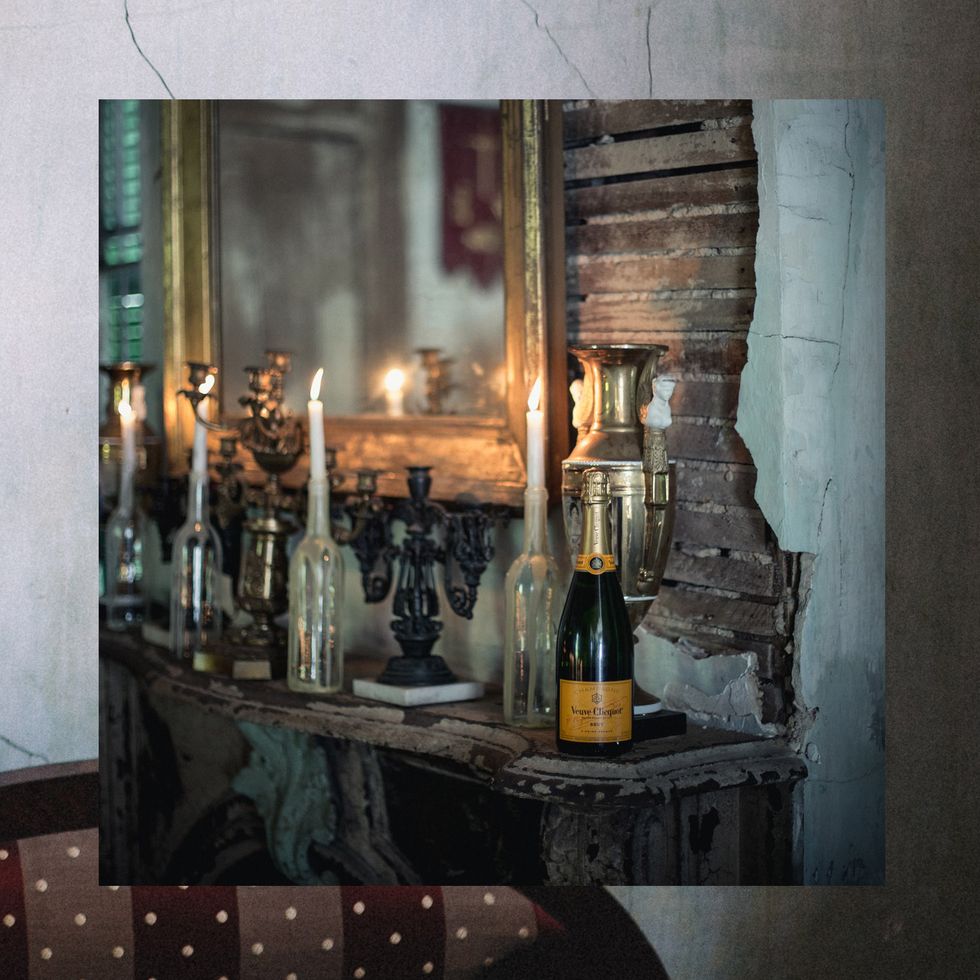 a'Bouzy is offering Veuve Clicquot Yellow Label Brut NV for $49
For Creepy-Cool Cocktails
Brennan's has a new Boos and Booze menu with concoctions like a Candy Corn martini (made with vodka, heavy cream and pineapple juice, and featuring a rim of real candy corn) and a pumpkin-spice-savvy punch! The adult tricks and treats are available Oct. 27-Nov. 1. While you're there, might as well check out the new weekend brunch featuring fried chicken and a fluffy pancake soufflé topped with (what else?!) praline crumble.
To Satisfy a Sweet Tooth
Both locations of Cacao & Cardamom are offering adult Halloween chocolates — including vegan Dia De Los Muertos treats shaped like skeleton heads, and the skull-shaped collection of salted, dark-chocolate and raspberry caramel bonbons.
For Four-Legged Friends
Grab your pup and hit up FOMO Factory for its first-ever Dog Day Halloween, 11am-6:30pm. Expect treats for Fido from Wolfgang Bakery and Starbucks, and a canine costume contest with prizes. Plus: plenty of photo ops! Make a reservation for Oct. 31 online here.
For a Spooktacular Deal
Looking for a can't-beat date-night deal next weekend? Morton's Grille boasts a $39 pre-fixe menu Oct. 30-Nov. 1, with an app, entrée and dessert (Buffalo chicken meatballs, anyone?!). Tack on a bottle of Veuve ($59) or Stokes Ghost Petite Sirah ($49) to make a night of it!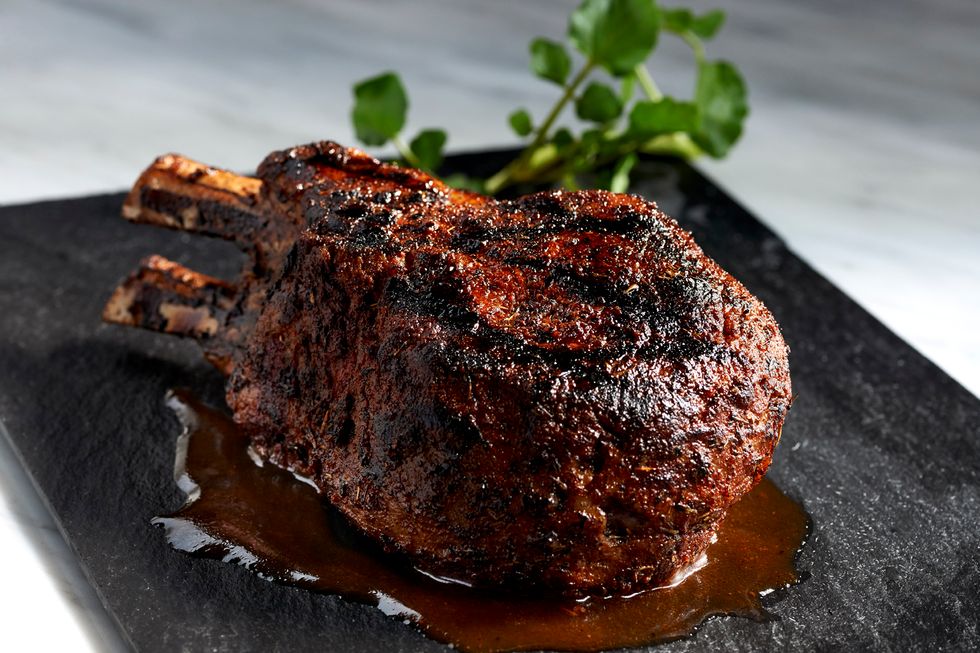 Morton's Double Cut Prime Pork
For Fun Live Music
The Rustic Downtown has a great lineup for Halloweekend. Friday night brings folk star Adam Bricks to the stage at 9:30pm; Saturday kicks off with a Jam & Toast brunch and 12:30pm and 4pm performances by singer-songwriter Steven Curd. The evening ends with a '90s-tinged Halloween playlist from 9pm-1am. Return on Sunday for another Jam & Toast brunch. Meanwhile, at the new Post Oak location, Saturday night features dueling pianos by Sean Cowin and a special guest from 9:30-11pm.
For the Whole Family
Having canceled its popular ArBOOretrum fall festival due to Covid, the Houston Arboretum is still gearing up for festive family fun with its Science Spooktacular, which runs now thorugh Oct. 24. In addition to exploring a special Halloween Trail, activities include pumpkin-decorating on Oct. 21 and a science show on Oct. 23.
AT TOP: The Haunted Graveyard cocktail at Brennan's
Dispatches