THE HOLIDAYS ARE in full swing at Wash Ave hotspot Julep. The bar, which won a James Beard Award for Outstanding Bar Program this year, is decked out in festive décor, a holiday drink menu — think spiked hot chocolate served in Santa mugs — and a new general manager, SoCal native Lexi Paterno.
Paterno, a bartending alum of One Fifth and Georgia James, was inspired by Julep owner Alba Huerta to join the team. "Alba is why I chose to work at Julep, and why this bar is special to me. Alba is an inspiration to me because she is a female Latina successful business owner," says the 30-year-old who is also trained in mixed martial arts, "She is such a great role model and mentor. It has truly been such a pleasure to work with her and absorb as much as I can from her."
Julep is hosting a Christmas market on Sunday from 4-7pm with boozy giftables and accessories to liven up your home bar for the holidays.
You spend lots of time making drinks for other people — but what's your favorite holiday cocktail? That would be the Coquito, which we have right now at Julep! It has rum, coconut milk, coconut cream and almond milk, with lots of vanilla and cinnamon. It's super tasty. I would love to drink it all the time.
What's the best gift you've ever received? Christmas 2008: my puppy Sparkles. She was my little baby and my best friend for 15 years. She recently passed away this year and will always hold a special place in my heart.
And what's the best gift you've ever given? The best gift I have ever given to someone would be when someone asks me to mentor them. It means a lot to me that I can inspire my fellow peers. It's such an awesome feeling!
Favorite holiday tradition? My favorite holiday tradition is making tamales with family and friends! It is such a long process, and everyone has a job to do. It's fun to see everyone drinking and having a good time working together. Making tamales is more about family bonding than actual work being done.
What are you most excited about in 2023?I am excited about growing in my career to really learn what it takes to run a successful business. Being at Julep has really put me in a great position to learn new avenues of the business.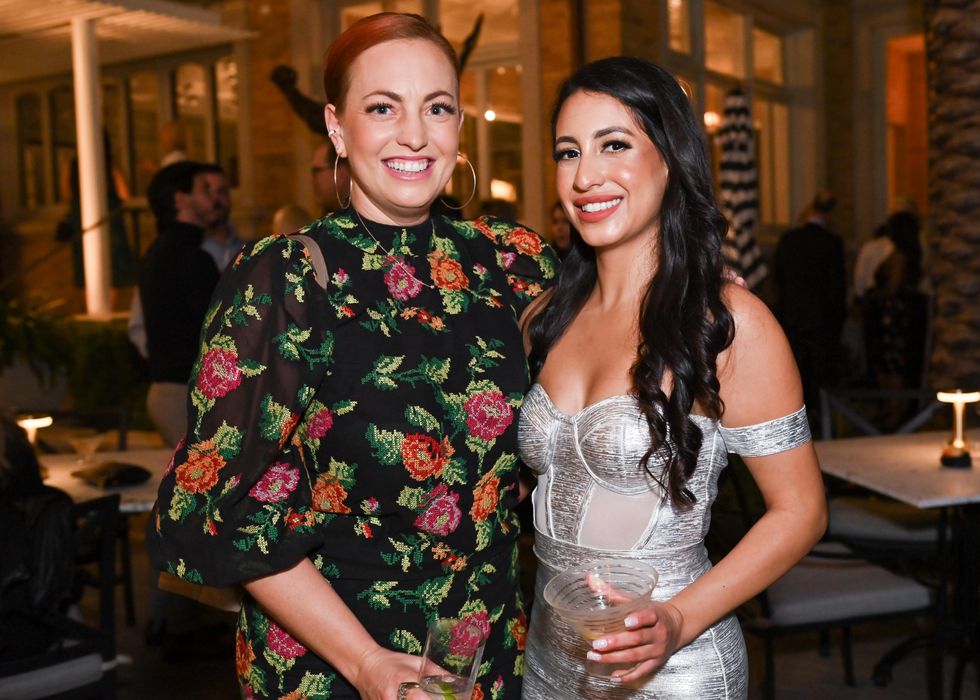 Sasha Grumman and Lexi Paterno at CityBook's fifth anniversary bash in 2021. (photo by Jhane Hoang)
People + Places