Handsome Booze Pitchman Tyler Treadwell Loves Pouring a Cup of Good Cheer. Preferably with Lime.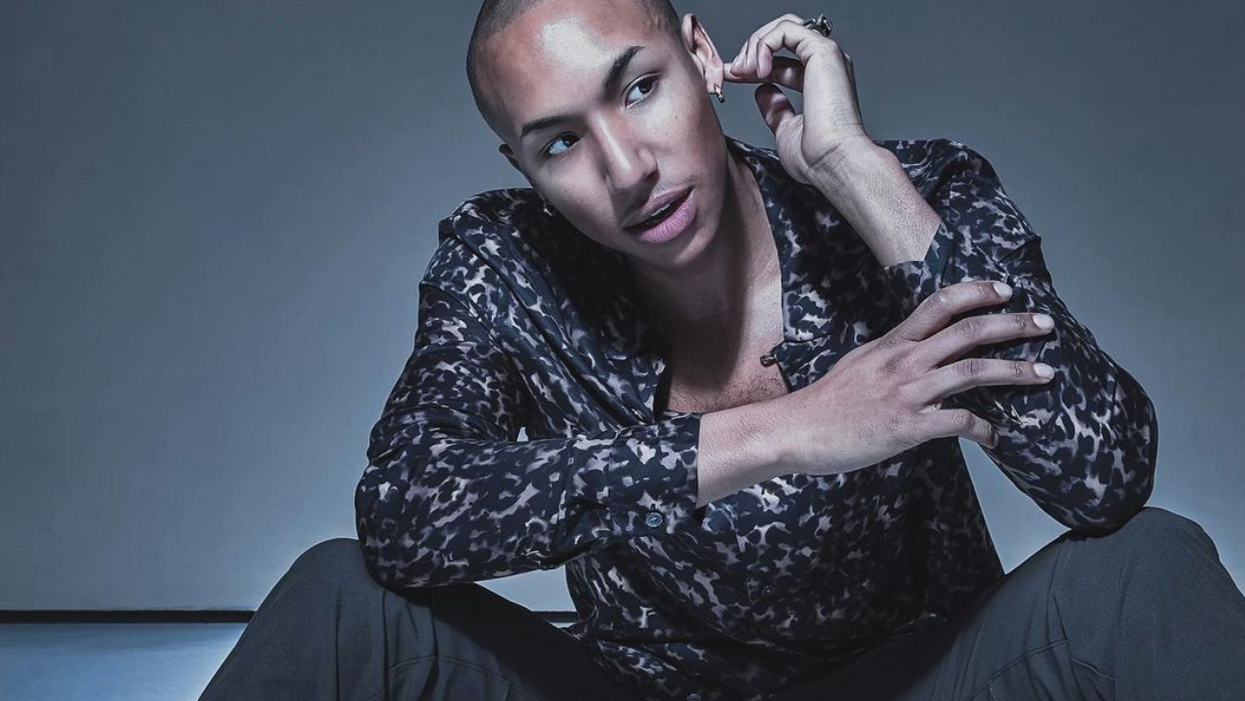 FORMER MODEL TYLER Treadwell is the south Texas market manager and brand ambassador for what he calls "super funky" Austin spirits brand Tequila 512. "My primary vocation is drinking good tequila," jokes the 27-year-old, also a part-time bartender and DJ, boasting a following of nearly 14,000 on Instagram. "I excel at … looking great while doing so. My 'tequila face' is more of a smoldering gaze."
---
What accomplishment are you most proud of?I am proud of traveling out of the country on my own accord for leisure! 2021 was the first time I've been abroad for anything other than professional work. No itinerary or meetings, just living la vida locawith my homie in Tulum!
When you were a child, what did you want to be when you grew up? I wanted to be an architect. A profession that Legos clearly did not prepare me for.
What's the best gift you've ever received? Mula.
What's the best gift you've ever given? I gave my mother some money. I'm her favorite now.
Favorite holiday tradition? Hands down: Building gingerbread houses fit for Million Dollar Listing.
Santa already knows, so you might as well tell the truth. Were you naughty or nice this year? A little bit of both. My naughty is still so nice!
Best way to warm up on a cold winter's night? Boiling hot water, honey and lemon with tequila or mezcal. Something I like to call Mí Ponche Caliente.
Finish this sentence: I'm gonna get me some mistletoe and… Another round of tequila.
Your elf stripper name — of course, that's a thing, duh — is a beloved childhood toy plus a dessert your grandmother used to make. Go! Buff Bagwell Banana Cream Pie. With a maraschino cherry on top.
Where's the best place to find holiday cheer in Houston? Maybe a restaurant or a pub? The Rosalie Bar in the C. Baldwin hotel. If you see me there I'll give you all the holiday cheer you didn't even ask for!
Tell us about your closet. Something old you love, and something you hope gets stuffed in you stocking? I am obsessed with my first AllSaints tortoiseshell button-up. I have been buying animal prints nonstop ever since. Plenty of room in the stocking for an AllSaints gift card!
Name-drop time: Who's the most famous person you've ever met (and how did that happen)? I have done some celebrity bartending so there have definitely been a few stars and starlets I've spent quality time with. But I can't fully disclose who the most famous ones are here. You would have to watch reruns of Keeping Up withTyler Treadwell to find out!
Name three things on your bucket list. Being serenaded by Lana Del Rey. Signing the deed for a property in Malibu. Learning how to speak proper Spanish
What's your most useless talent? I'm pretty sure I can find a use for having memorized the lyrics for all of LDR's unreleased music, but until then…
If you were arrested without explanation, what would your friends and family think you had done? They would all think it is was a case of mistaken identification because I'm such an angel. Every single one of them: "You surely must have the wrong guy."
What would you choose as your last meal? When I can't decide what food mood I'm in it always comes down to two options. Needless to say I would have both. Thai red curry and pepperoni pizza.
What's the closest thing in life to real magic? Moments with myself, immersed in nature have provided me some of the most mystical and spiritual experiences in my life. Whether it be a mountain, a canyon, the ocean or a lake. The beauty of nature is pure magic.
What's the worst movie you love? As a horror fan in the 20th century, I am no stranger to terrible cinema. Teen screams can be hit or miss, but one terrible film I love starring Paris Hilton is House of Wax. Thank me later. Or not.
Is there a charitable cause you support, and why that one? I support any organization on a mission to end human trafficking. Whether it be through education, prevention or restoring the lives of the victims affected. This issue creates such a destructive cycle and is more prevalent than many think.
What's something about you people would find surprising? I have no relation whatsoever to Pharrell Williams, other than being happy.
In five words or less, what's your advice for living a happy life? Drink Tequila 512 right now.
Style+Culture