Twenty Years After Launching Sushi Star Uchi in Humble Austin Abode, Tyson Cole's Still on a Roll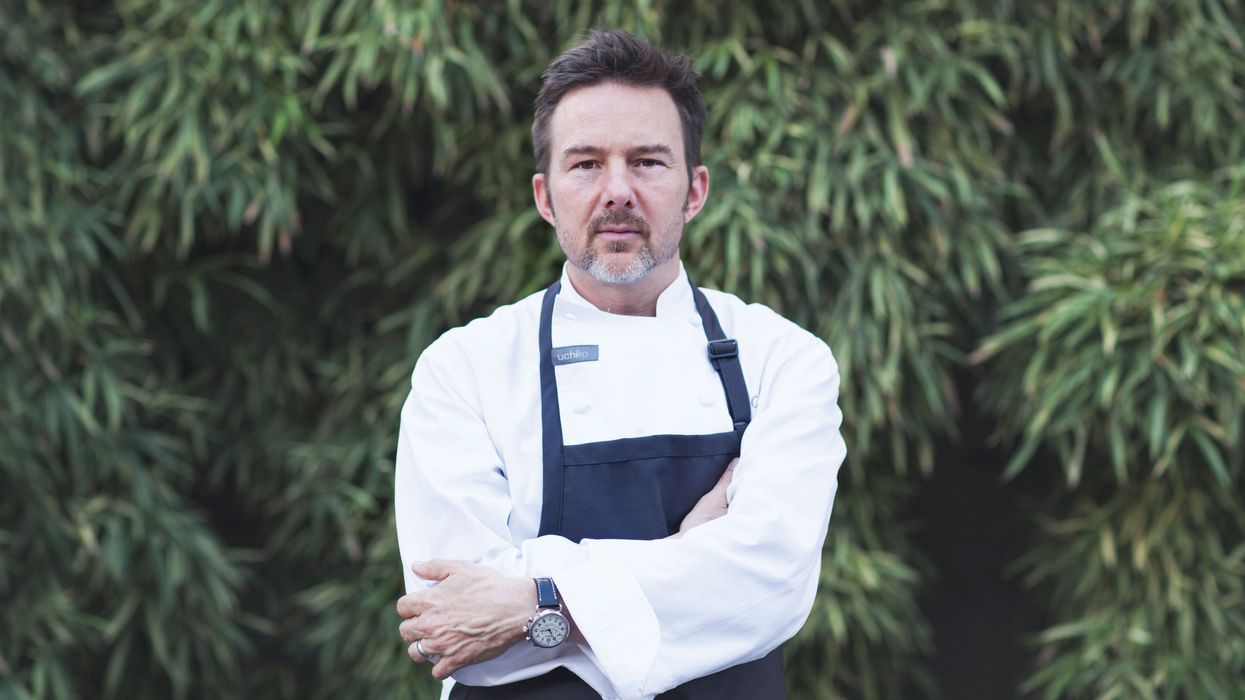 AUSTIN-BASED UCHI, Japanese for "home," was named for the little red house where chef Tyson Cole first created his nontraditional take on elevated Japanese cuisine in 2003. In the early days, you could pull up a chair at the sushi bar and chat with James Beard Award winner Cole himself as he handcrafted your sushi wonder. Texas had never seen Japanese cuisine like this. Frankly, we had never seen a sushi master like Tyson — a fresh-faced kid from Florida commanding a sushi bar with such skill and grace.
---
Flash forward to 2023. After bringing Uchi to Houston, forming Hai Hospitality and launching additional concepts — Uchiko in Dallas and Houston; bar concept Uchiba in Dallas; Loro in Austin, Dallas, Houston and Addison; and Uchi in Denver and Miami — the group chose H-Town to debut its newest concept, Oheya. Now, with plans for openings in California and beyond, it's officially a coast-to-coast operation.
At Oheya, says Cole, "guests can still expect the delicate balance of elevated food and impeccable service they've come to know and love." The omakase-style sushi bar's decadent 15-course menu rotates monthly, with a different concept chef from Hai Hospitality at the helm, collaborating with chef de cuisine Stephen Conklin and head sushi chef Kevin Le of Uchi Houston.
"We create our food with a hyper-collaborative mentality and process and encourage all levels of cooks and chefs to work on dishes under the guidance and mentorship of the head chefs," says CEO Tony Montero, who notes that even front-of-house team members can offer up dish ideas.
The passion and emphasis on training starts at the top. One of the few American sushi masters, Cole trained more than 10 years in Tokyo, New York and Austin under two different sushi masters. Incidentally, he studied physics and art in college at UT before working at a Japanese restaurant in Austin.
At 12-seat Oheya, Japanese for "the room," the ambiance mirrors the cuisine with attention to detail right down to charger plates and custom-made ceramics by national artists. Each morsel on the plate is delectable, which might start with a lemongrass oyster and coconut, or asparagus with sunchokes and grapefruit, and segue to snow crab nigiri crowned with corn and kimchi.
Hai Hospitality will continue to bring its experience to more outposts over the next year, including a second Loro on Kirby, an Uchiko in Plano, and the izakaya-inspired cocktail bar Uchiba in Austin. Beyond Texas, Hai will be expanding the Uchi brand into West Hollywood — and onto the islands of Turks and Caicos — later this year.
"We've also announced our opening in Scottsdale and have a few more things in the pipeline," says Montero. Stay tuned!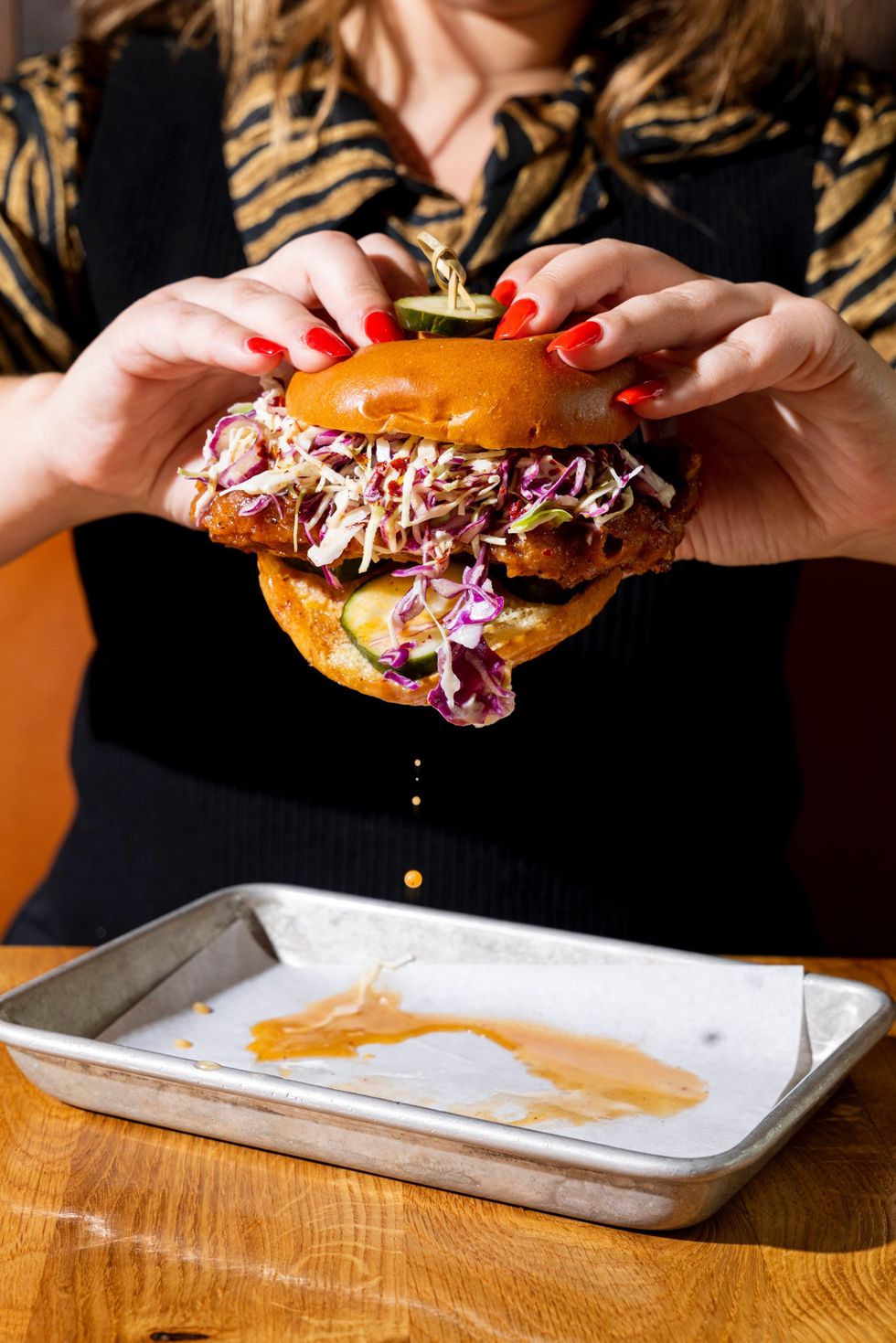 Loro Crispy Smoked Chicken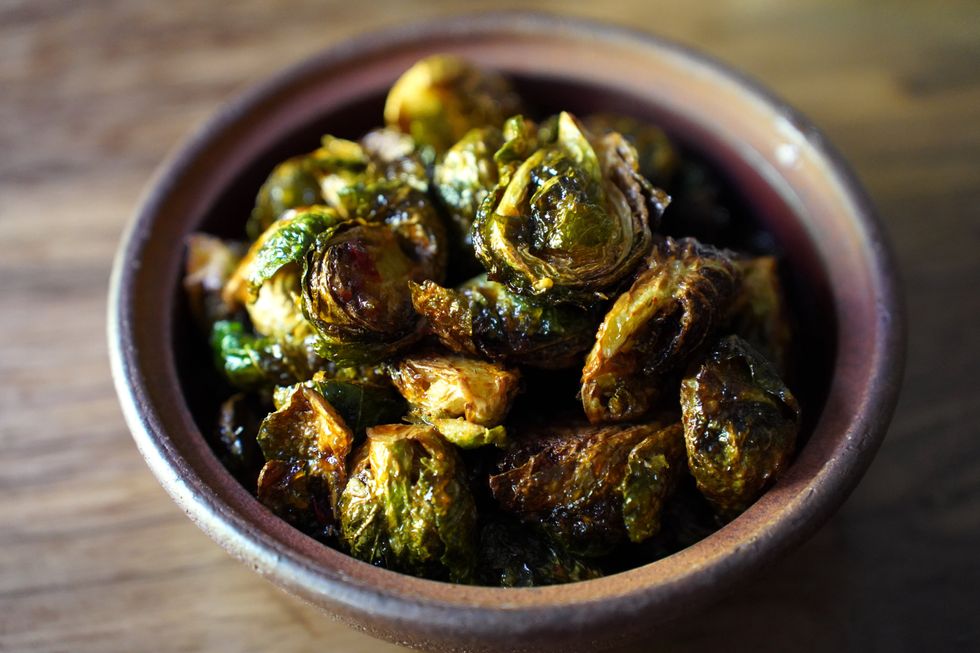 Uchi's Crispy Brussel Sprouts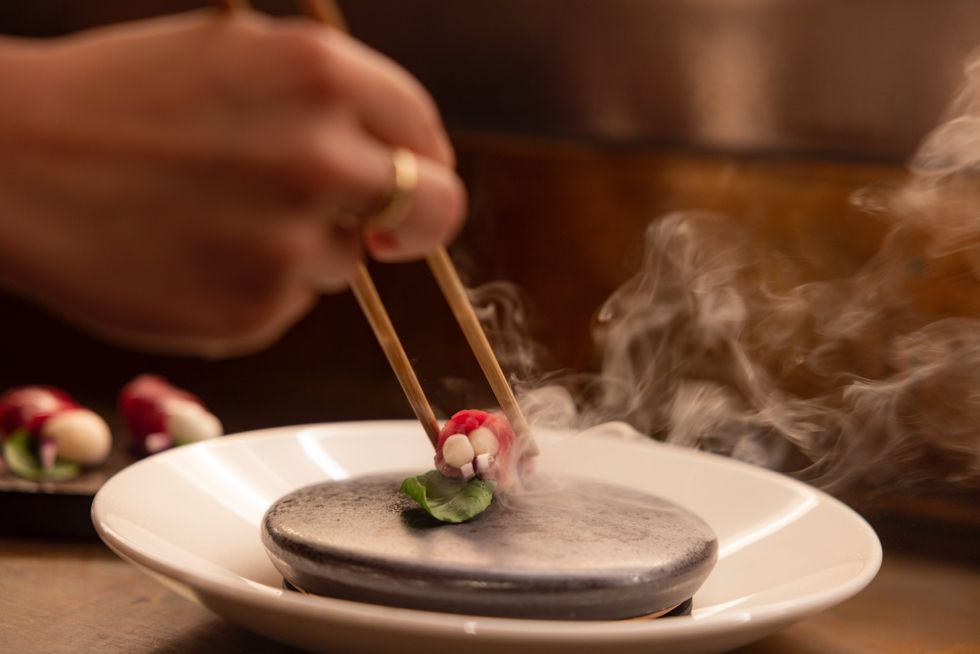 Uchiko Hot Rock
Food