Contemplate, Meditate and Zen Out at the MFAH's 'None Whatsoever' Show, Opening Sunday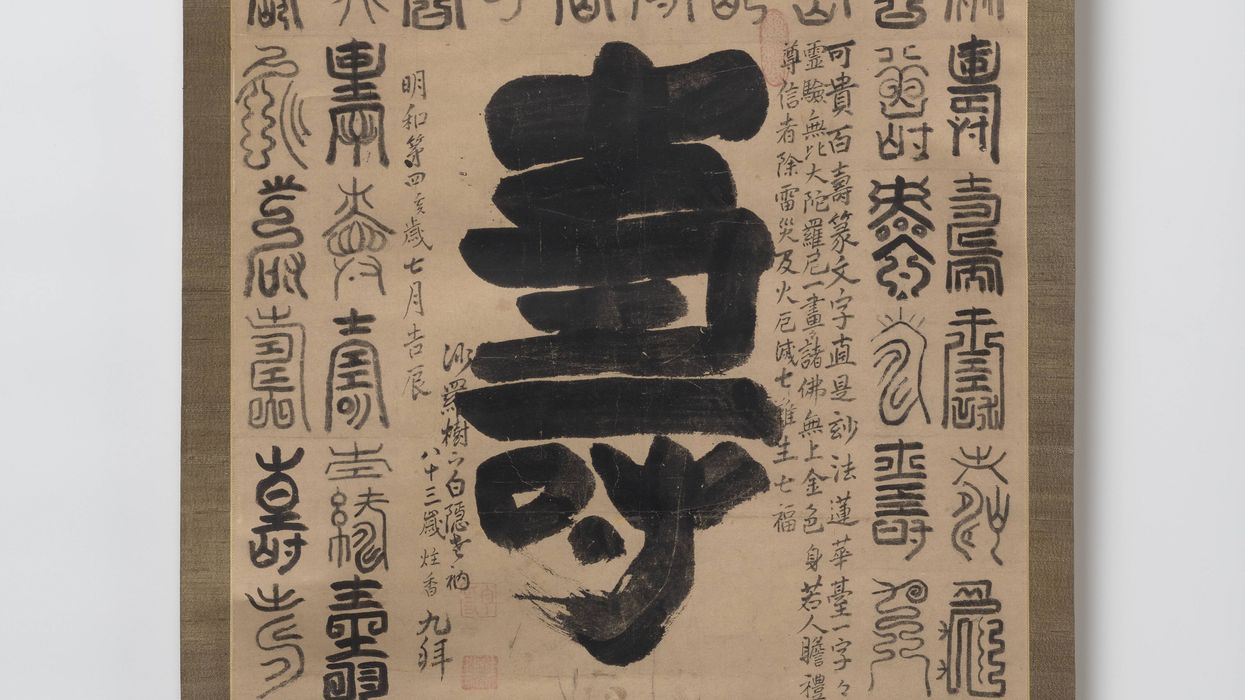 THIS SUNDAY, FEB. 19, the Museum of Fine Arts, Houston presents None Whatsoever: Zen Paintings from the Gitter-Yelen Collection, a lovely, thoughtfully curated exhibit of 18th- and 19th-century Zen paintings recently acquired from New Orleans-based collectors Kurt Gitter and wife Alice Yelen.
---
In a press release, Bradley Bailey, MFAH's curator of Asian Art, states: "Through the sheer importance of the Gitter-Yelen collection and the extraordinary quality of the paintings themselves, None Whatsoever will enable us to appreciate the history, legacy, and many dimensions of true Zen."
Beginning in late-12th-century Japan, Buddhist monks used the art of painting and calligraphy to convey paradoxical, though often humorous, tenets of Zen Buddhism. The title of the show comes from a story of a meeting between Bodhidharma, one of the fathers of Zen Buddhism, and Emporer Wu Liang. Liang asked the wayfaring monk "how much goodwill his generous deeds had earned in the eyes of the Buddha." To his amazement, the monk answered, "None whatsoever." Years later, in 1949, the American composer and visual artist John Cage, also a disciple of Zen, presented his now-famous "Lecture On Nothing," in which, to the chagrin of his audience, repeatedly stated: "I have nothing to say, and I am saying it."
None Whatsoever features more than 30 ink-on-paper scrolls by the 18th-century monk Hakuin Ekaku, including a large vertical scroll titled "One Hundred Kotobuki," in which the character for the word "longevity" is written in 100 different styles of script.
Also on display is a wide selection of art by Hakuin's followers and other monk artists from the 18th and 19th centuries, as well as artists from different schools of Japanese painting who were strongly influenced by the style, technique, and content of Zen painting.
Complementing the Zen paintings are a selection of works from the MFAH collection by modern artists who in their creative practice and daily living were profoundly influenced by Zen Buddhism, including the aforementioned Cage, Robert Motherwell, and ceramic artist Takahiro Kondo. Among these works is Minol Araki's 12-panel landscape "Lotus Pond," which takes up the entirety of the final room of the exhibit and offers a moment of respite — a meditative space for contemplation, guided mediation, music performances, and other Zen-like fun and games.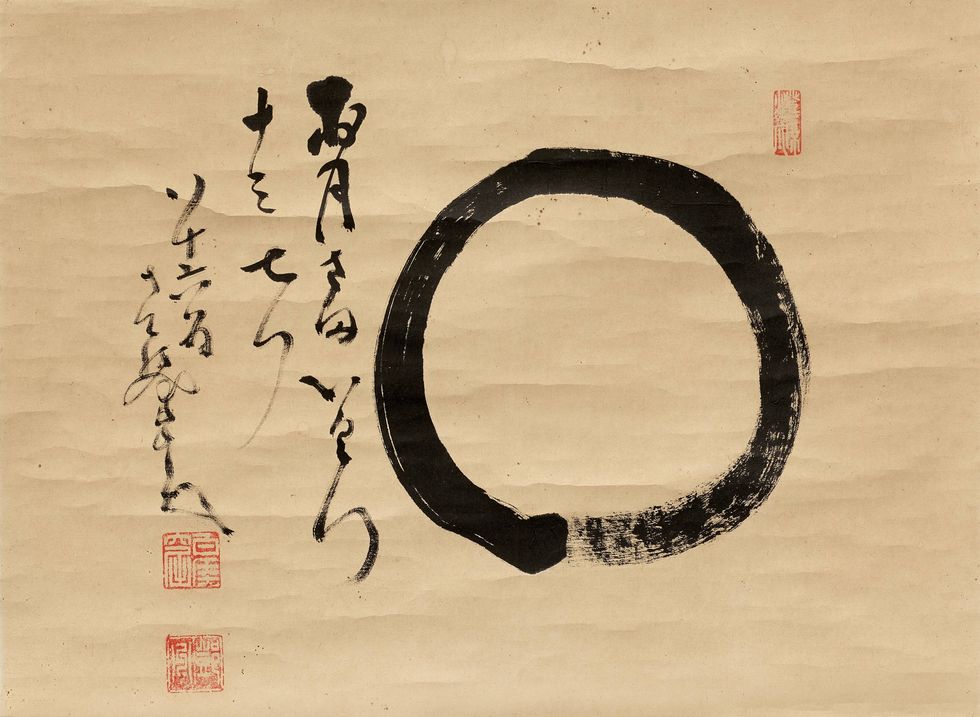 A detail of Nakahara Nantenbo's 'Enso'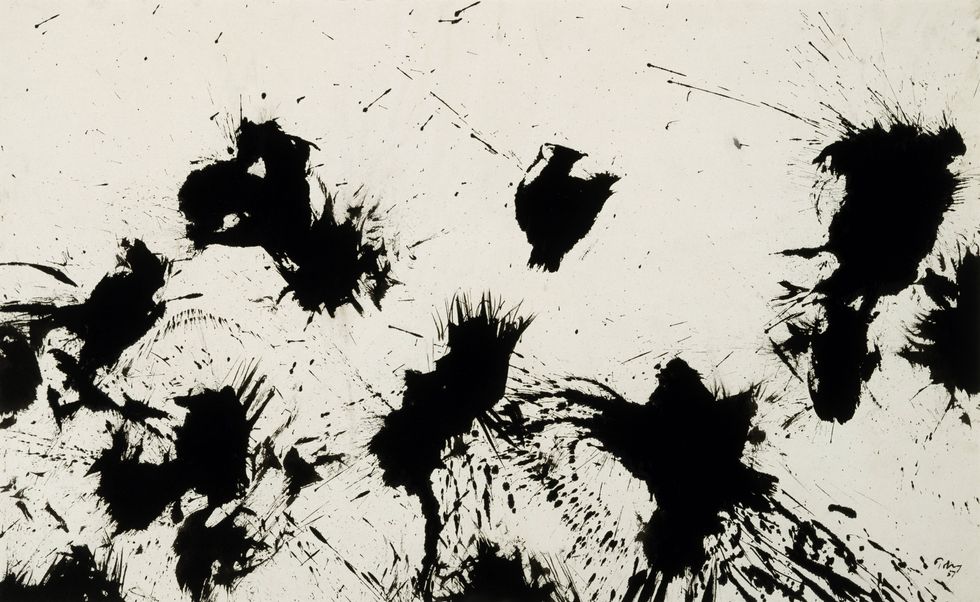 Mark Tobey's 'Above the Trees'