A Trio of Contemporary-Cool Shows Bows at MFAH This Weekend
AS IF YOU needed another reason to visit the still-new galleries in the Museum of Fine Arts, Houston's awesome Nancy and Rich Kinder Building: On Saturday, Sept. 2, visitors will be treated to three brand new shows: Contested Landscapes, Hidden Histories, and Love Languages, with paintings, sculptures and wildly imaginative mixed-media creations pulled entirely from the MFAH's extensive modern and contemporary collections, including works by Houston- and Texas-born artists. Each exhibit is organized by a different MFAH curator, and each addresses, to varying degrees of clarity and opacity, a range of environmental, social and political themes.
---
Organized by Rachel Mohl, assistant curator of Latin American and LatinX Art, Contested Landscapes can be described as a reexamination of the tropes of traditional landscape painting and art through a contemporary and critical ecological lens. The exhibit includes works by the duo Studio DRIFT, who create immersive, kinetically charged installations that connect the viewer to the natural world and propose solutions to the overwhelming environmental challenges we face. Another featured artist is photographer Dawoud Bey, whose 2022 MFAH exhibit An American Project featured more than 80 portraits of Harlem residents and nighttime photos of stops along the Underground Railroad.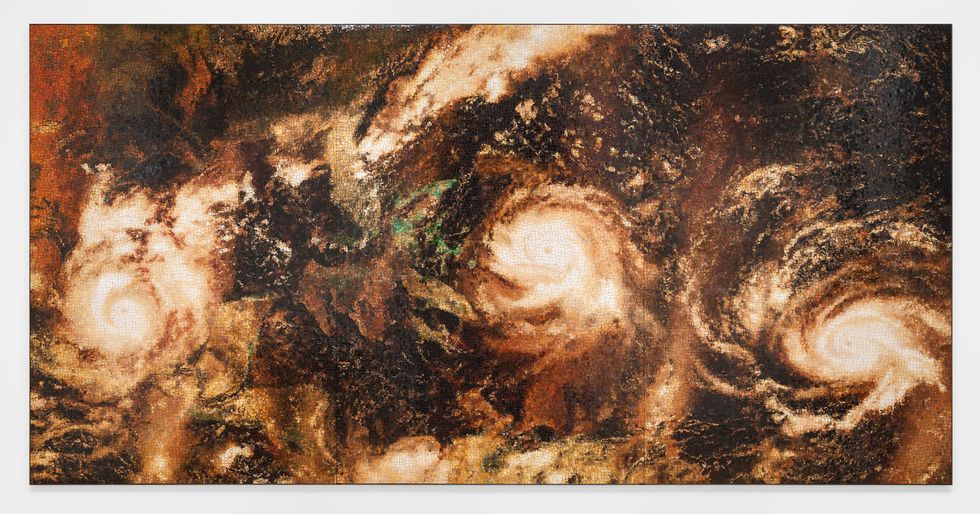 'Caribbean Cosmos' by Teresita Fernández, part of 'Contested Landscapes'
Organized by the team of Alison de Lima Greene and Mari Carmen Ramirez, Hidden Histories brings together several generations of artists from Europe, the United States, Asia, Africa, and Latin America, who share a common concern for the lives of "ordinary citizens" and "places that have been ignored, sidelined, or deliberately obscured by official accounts." The old adage, attributed to Winston Churchill, "History is written by victors" comes to mind. Hidden Histories includes works by Houston artist and 2023 Guggenheim fellow Jamal Cyrus, and San Antonio-born painter Vincent Valdez in collaboration with Adriana Corrak.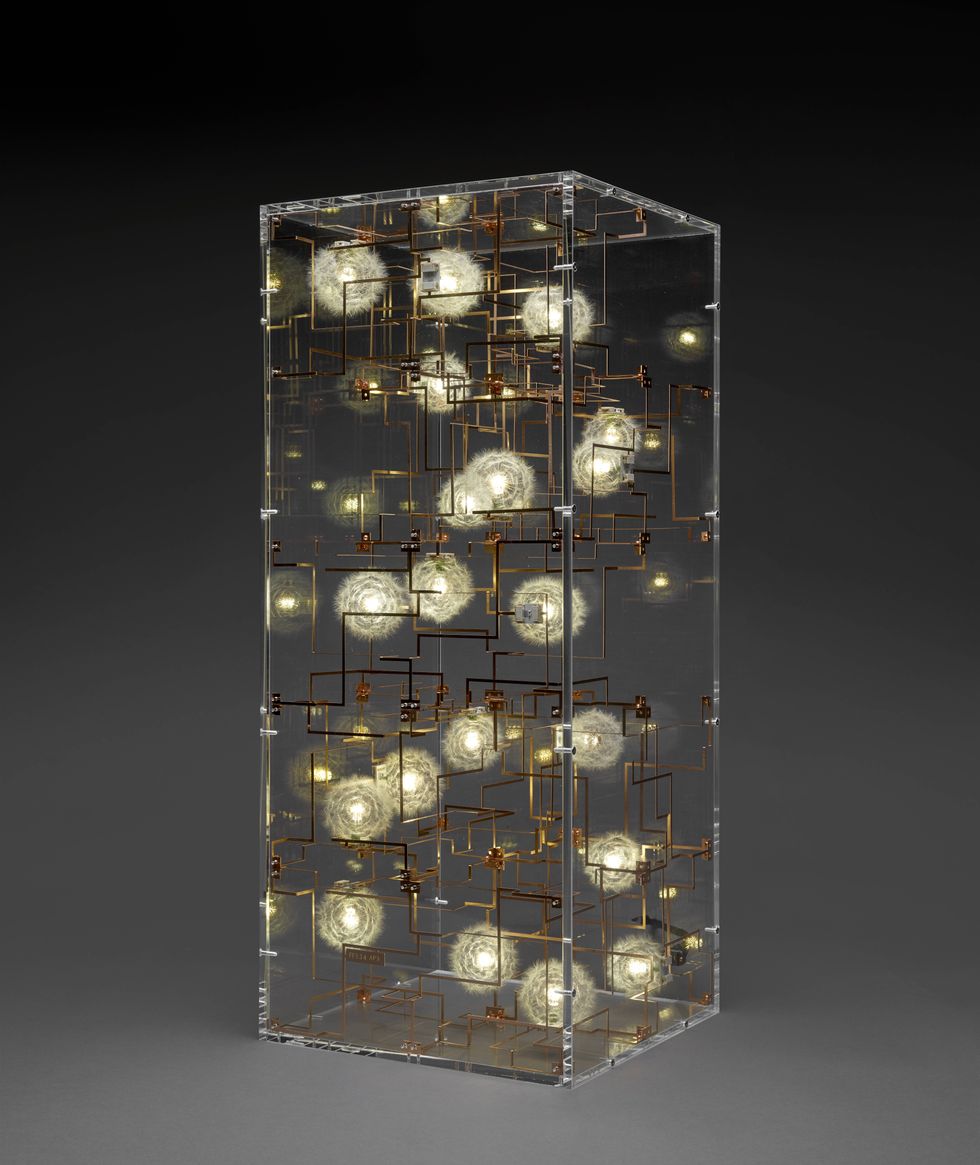 DRIFT's 'Fragile Future 3.14,' part of 'Contested Landscapes'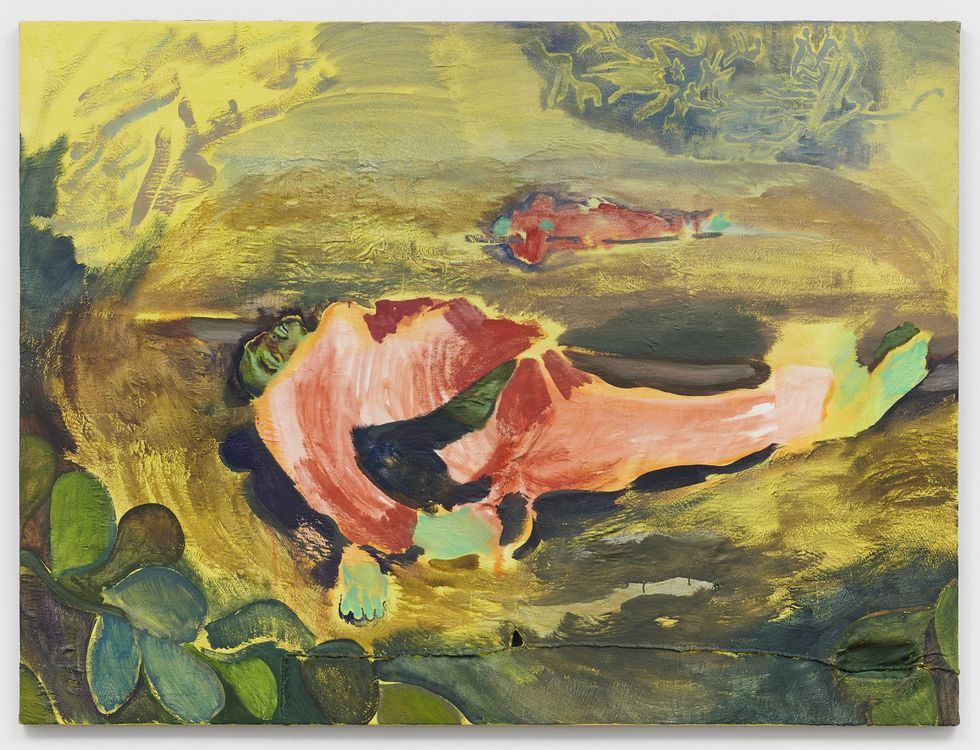 'Dead Soldiers' by Michael Armitage, part of 'Hidden Histories'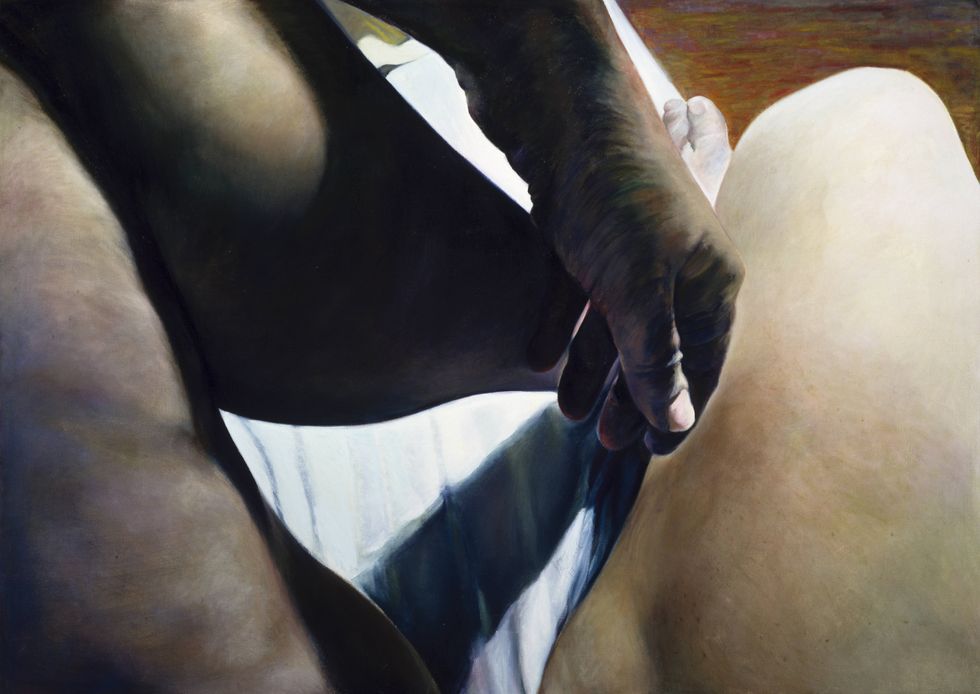 Joan Semmel's 'Hand Down,' part of 'Love Languages'
And last but not least, Love Languages, curated by Anita N. Bateman, associate curator of Modern and Contemporary Art, explores the art of love through artists' love of art.

Looking ahead to October, a Houston edition of Simone Leigh's sculpture, Satellite, enters the MFAH's collection, and will be installed in front of the Kinder Building. Leigh recently made history as the first Black woman ever to represent the U.S. at the 2022 Venice Biennale.
"It is an honor to have Simone Leigh represented at the Sarofim Campus," said Gary Tinterow, Director of the MFAH in a statement. "The installation of Satellite, and this next series of installations in the Kinder Building, will highlight for our public the strength of our modern and contemporary holding, the fastest-growing segment of our collection."
Art + Entertainment