Master Class: Peak Inside this Posh, Neutrals-Savvy Bed, Bath and Closet Reno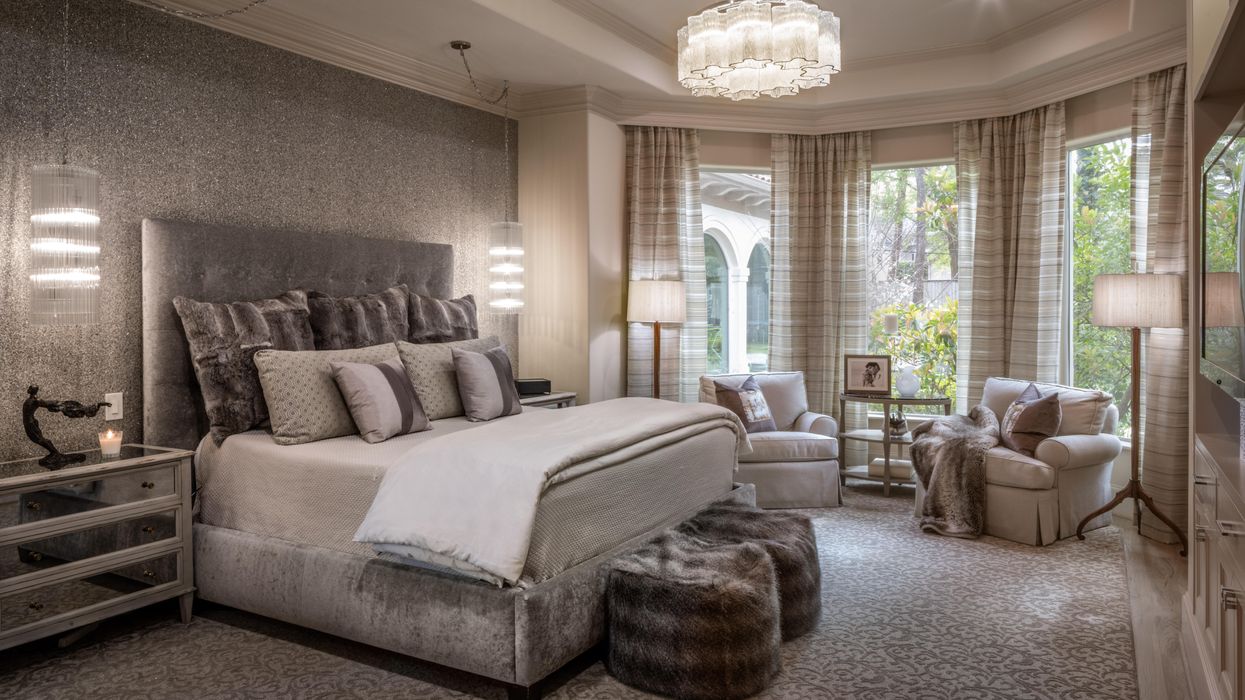 When an oil company honcho and his wife decided to expand and upgrade the master suite in their Memorial Drive manse, the direction to Eklektik Interiors owner and principal designer Kathy Anderson was all about compromise. They wanted opulent but functional. And they wanted a softened, plush vibe, but with a color scheme in which the weight-lifting man of the house would be as comfortable as his fashionista bride. "Definitely not girly-girly," says Anderson. The result is a rich play of textures and a monochromatic palette of bronze and champagne hues.
---
For the bedroom, Anderson sourced textured Phillip Jeffries wallpaper with just a hint of sparkle to coordinate with a headboard covered in taupe velvet, throw pillows and foot stools covered in fox fur, and dangling pendant lights from Arteriors. "I love pendants rather than lamps by the bed," says Anderson. "They look like pretty earrings. And it frees up the nightstands for other things."
The wallpaper repeats in the bathroom's barrel-vaulted ceiling — above a marbleized-porcelain corridor that leads to a freestanding bathtub set upon a platform of French oak and surrounded by antique mirrored tiles. Fabulous stuff. But no more so than the closet, which is intended to favor a boutique. Lit by skylights by day and chandeliers by night, the closet fills three otherwise space-wasting corners — "I hate corners," the designer says — with shoe carousels that each hold 196 pairs of shoes. All the shelves are lighted, and the recessed wall mirror is actually a disguised door to a jewelry cabinet.
"You can make things look really beautiful," Anderson notes, "but if it isn't functional, what's the point?"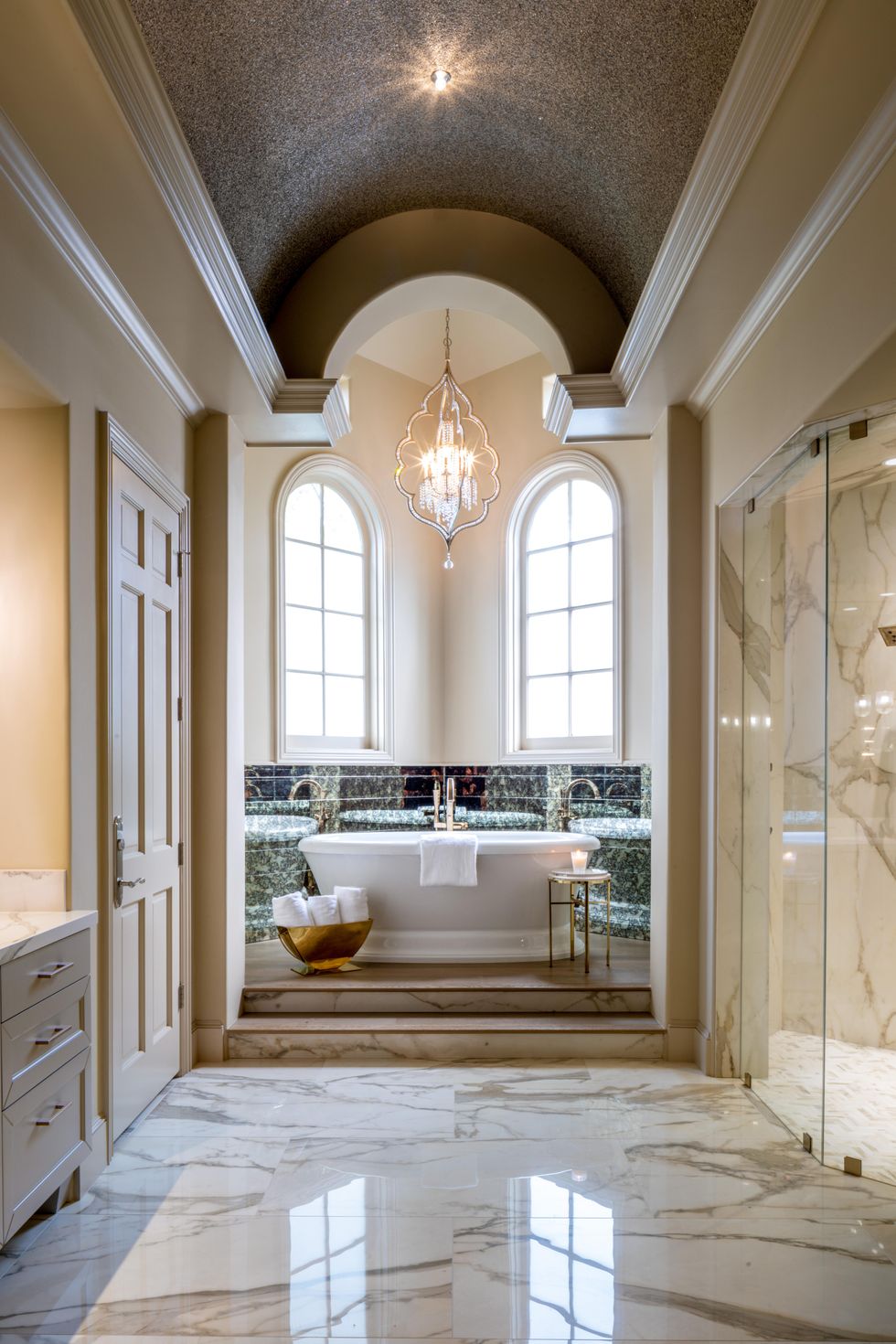 The bathtub is set upon a landing of French oak and surrounded by antique mirrored tiles.
The skylit closet recalls a sophisticated boutique.
Home + Real Estate