Class Act
A former inner-city Chicago teacher trades the L Train for Briargrove — and a burgeoning interior-design career in Houston.
Jack Opatrany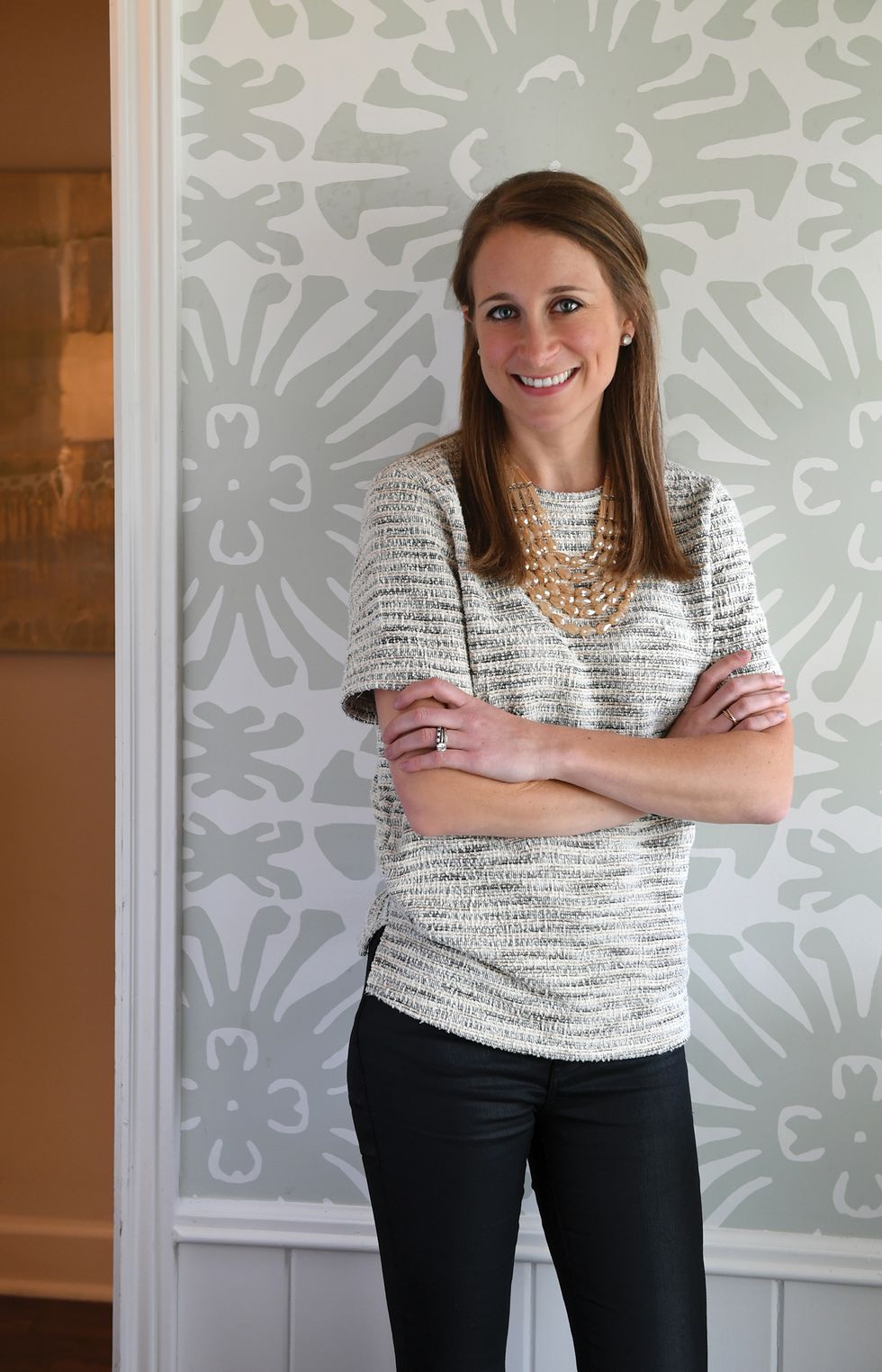 It was not Jennifer Barron's life plan to become an interior designer. After graduating from Vanderbilt, she took a post with Teach for America in her hometown of Dallas. A year later, her husband John landed a job in Chicago, and Barron, now 30, transferred as well. She recalls her six-month stint at the school in a tough part of the Windy City. "My school was the last stop on the L train," she says.
---
She decided to change paths and pursue her love of design at the Art Institute of Chicago. "I was obsessed, and very happy," Barron says.
But a year into that program, John was offered a job at ExxonMobil. The couple relocated back to Texas, and settled into a home in Briargrove, which Barron loves for its family-friendly vibe — perfect for raising their son Gaines, now one year old. She finished her degree at the Art Institute of Houston, and, after a couple of years working for local designer Meg Lonergan, got her eponymous firm up and running in 2015 when a fellow Vanderbilt alum purchased a home in West U and asked her to be her interior designer. "It was a big gut remodel," she says. "I took that as an opportunity to get started. I remember asking myself every day, 'What am I doing?' It was a learning experience!"
And the learning experiences didn't stop coming. One major setback occurred when a tile layer poured grout down the drain into the pipes. "I had to gut the whole bathroom again," she says, noting that it was her "first financial hit," and first major introduction to the risks that come with being an entrepreneur.
While Barron continues to learn and grow, bringing her signature pops of color into homes all over Houston, the avid jet-setter — she just returned from Cape Town — finds inspiration for her projects everywhere. "I am always looking at magazines, Instagram, Pinterest," she says. "It really is one of my hobbies as well as a job!" And when it comes to her signature style, she thinks more is more. "I always gravitate toward color. Every room should have character and meaning to the client. I love layering. I love adding trim to anything and everything — tape trim, pom-poms, fringe."
For spring, she is focused on pastels — think light blue, lavender, pale pink, chartreuse — Lucite décor, and walls with dimension and texture. "If you work with me, odds of me proposing wallpaper at some point in the process are pretty high," Barron says. "Four of the rooms in my own house are wallpapered — a mix of grasscloth and bold patterns — and I never get sick of them."
Fashion+Home