Texas Heart Institute's 'Supper Club' Bash Marks Its Glam Return to Gala Game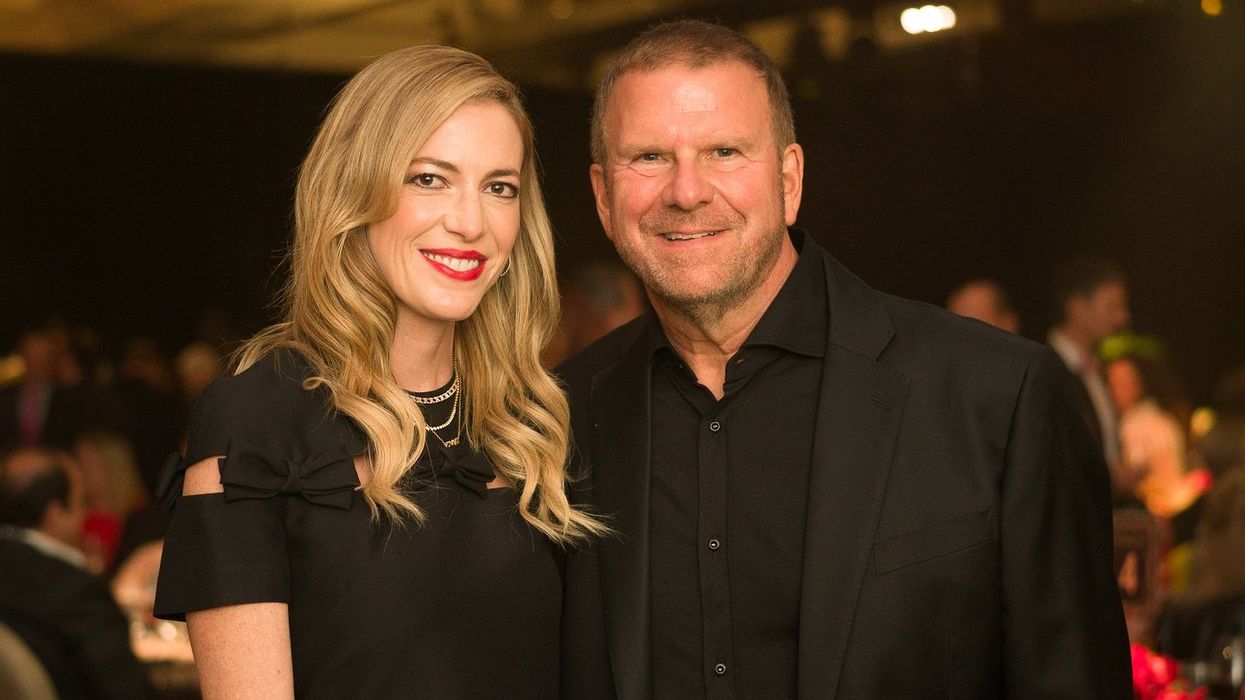 ONE OF HOUSTON'S most beloved healthcare and research institutions has returned to the gala game after a long hiatus.
---
The Texas Heart Institute hosted its first gala in seven years at The Post Oak Hotel, with a "Supper Club" theme. "The ballroom was transformed into an iconic Supper Club from the 1940s, offering a blend of sophistication and fun," explained a rep for the event's organizers "More than 400 guests had the opportunity to enjoy great entertainment, sip on pink martinis, connect with friends, and, most importantly, celebrate the successes achieved in the ongoing battle against cardiovascular disease."
Big Band-style music fitting of theme was provided by Pink Martini. An appropriately decadent old-school-posh menu of shrimp cocktail, filet mignon, buttery mashed potatoes and ice cream for dessert also helped the effect. The event was chaired by Kelli Kickerillo and Todd Forester, with Kelli's parents, home-building titans Mary and Vincent Kickerillo, serving as honorary chairs.
"Some of The Texas Heart Institute's many contributions were highlighted in a short video," said the rep, "which featured a 33-year-old mother who suffered a cardiac arrest at her office and remained unconscious in the ICU for eight days before her heart started beating on its own once more. She has since made a full recovery and was introduced at the event with her family."
THI CEO Joseph Rogers noted in his remarks that "the technology that saved this young mother, much of which was created, refined, or tested at The Texas Heart Institute, took years to develop." He called the Institute's research "high-risk, high-reward."
More than $800,000 was raised to continue THI's research and lifesaving work. Among the guests were Rose Cullen, Bud and Rachael Frazier, Alfred Glassell, III, Windi and David Grimes, Joan Schnitzer and Post Oak Hotel owner Tilman Fertitta, who is only rarely on-hand at events at his ballroom.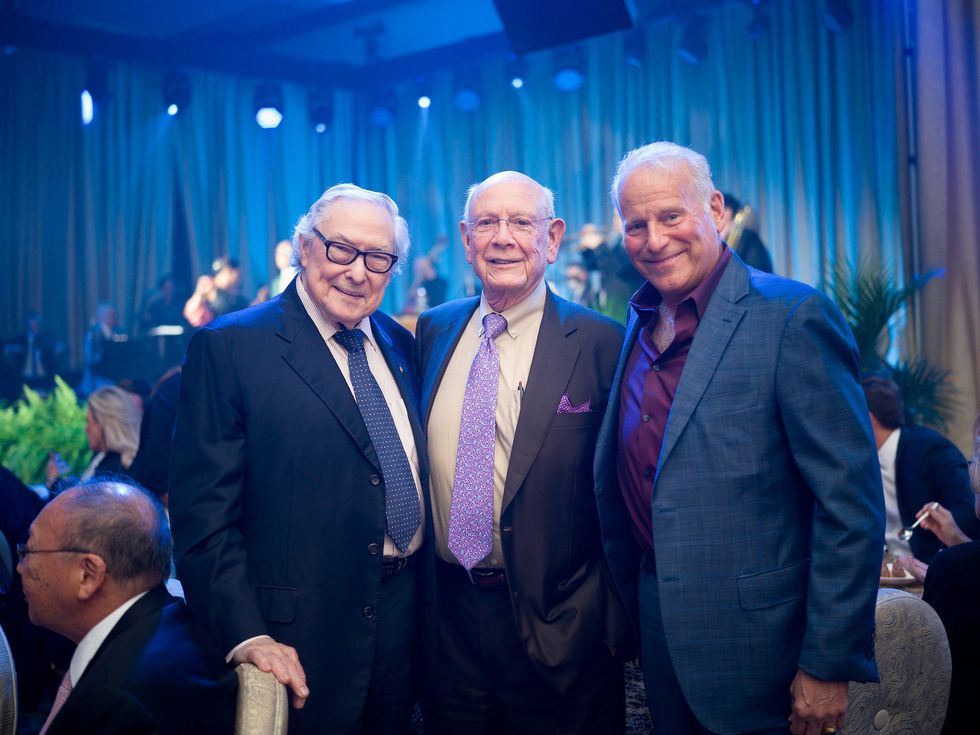 Dr. Bud Frazier, Walter Johnson, Dr. Billy Cohn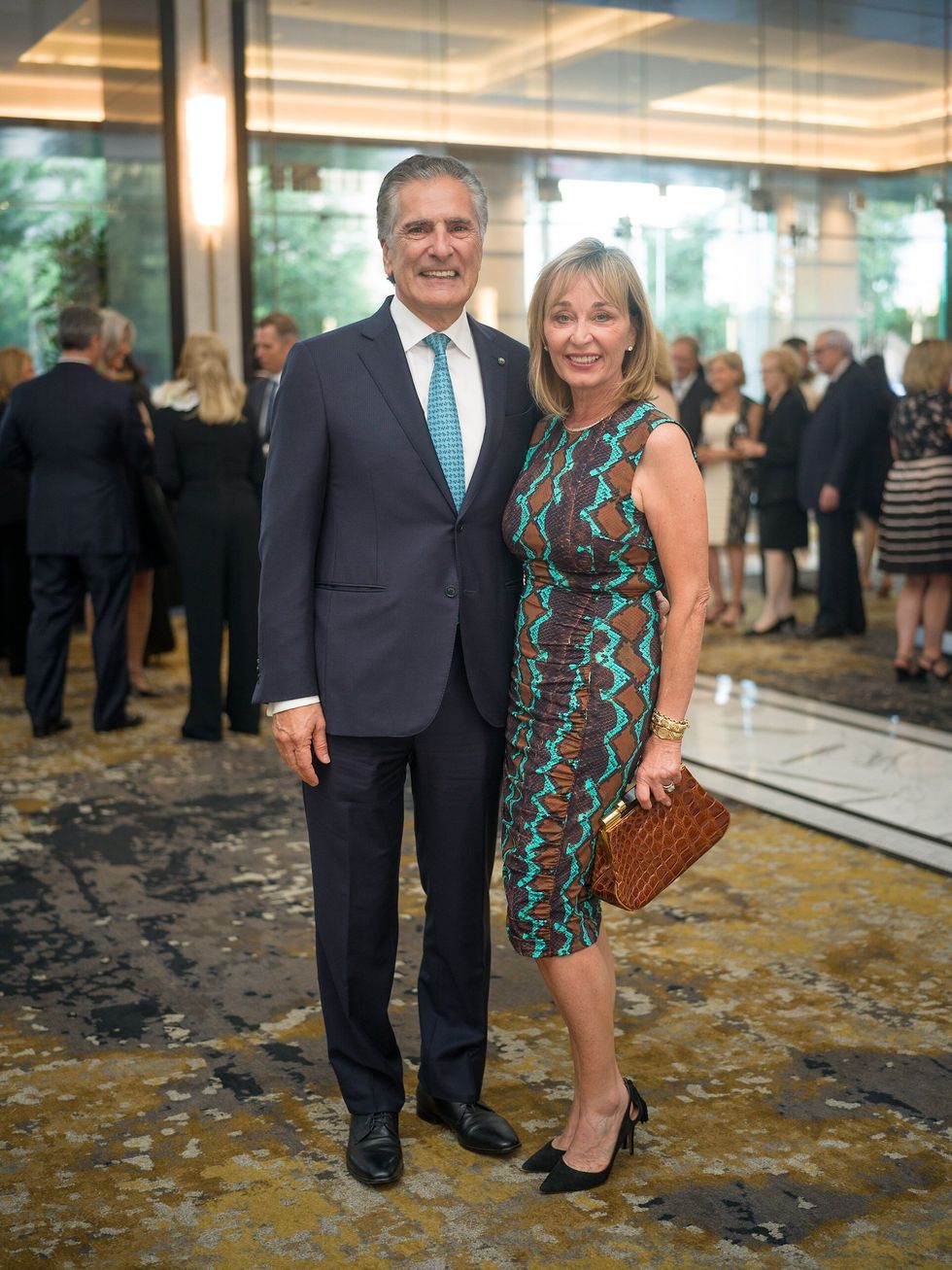 Giorgio and Cathy Borlenghi
Hallie and David Grimes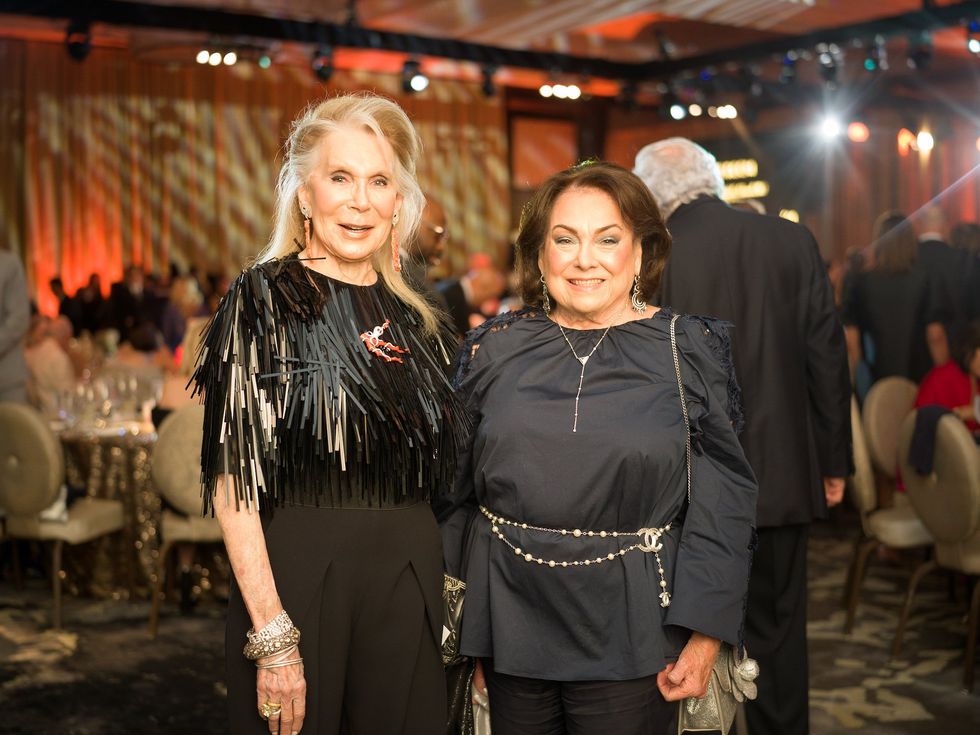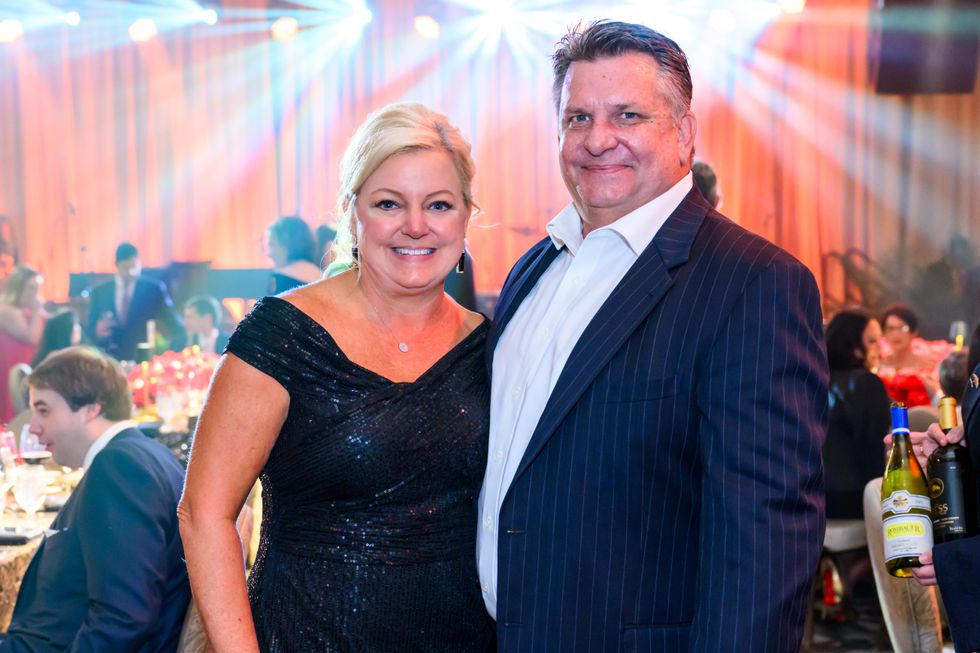 Julie and Miles Voss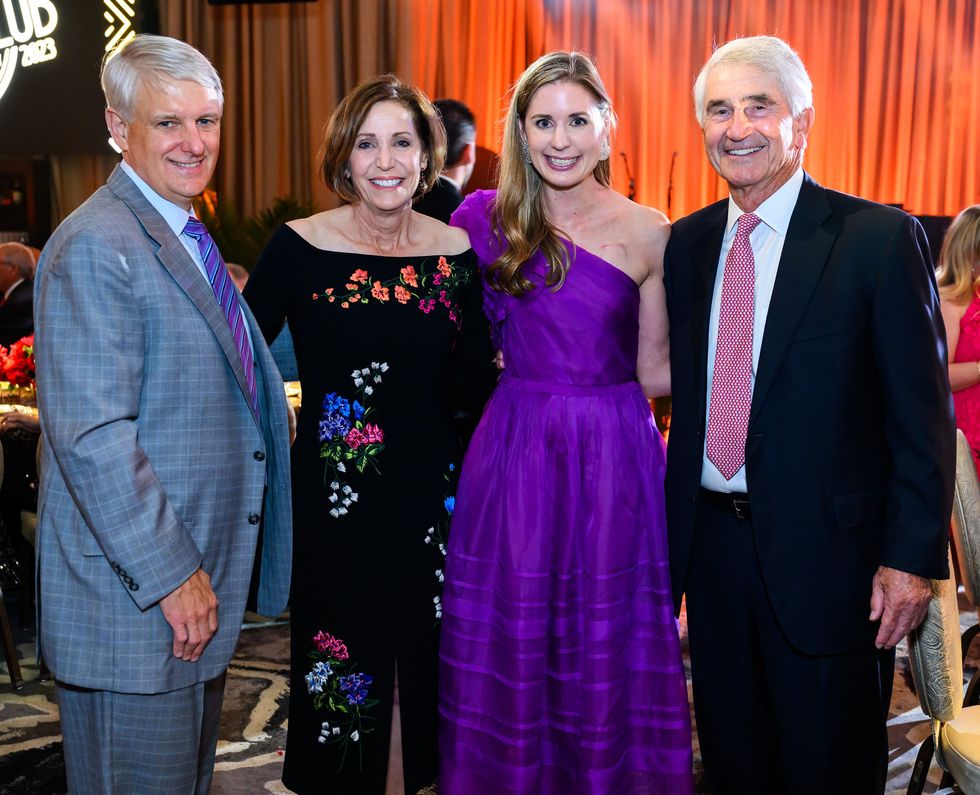 Ken Valach, Polly Bowden, Theresa Blades, Murry Bowden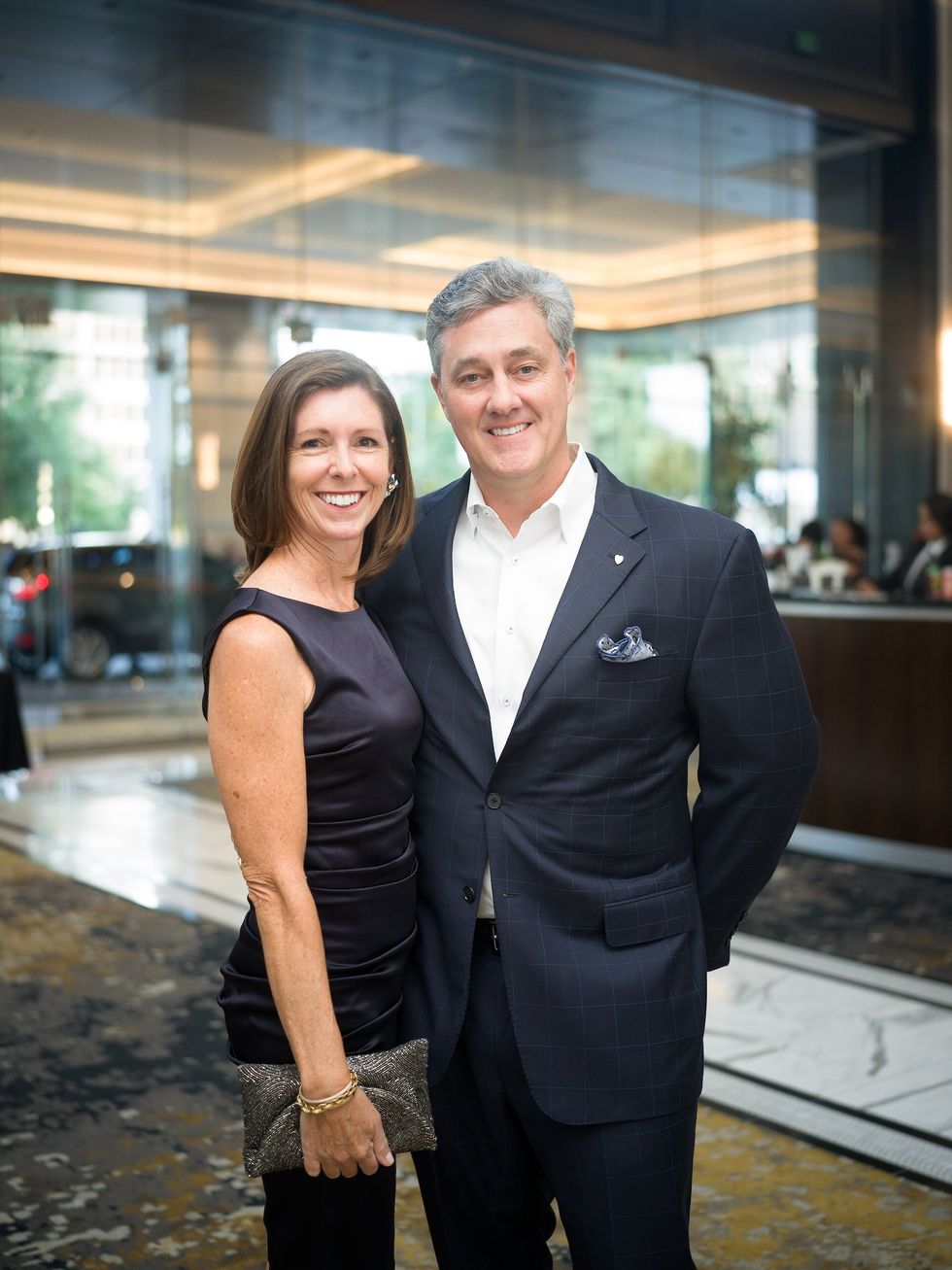 Leslie and Eric Wade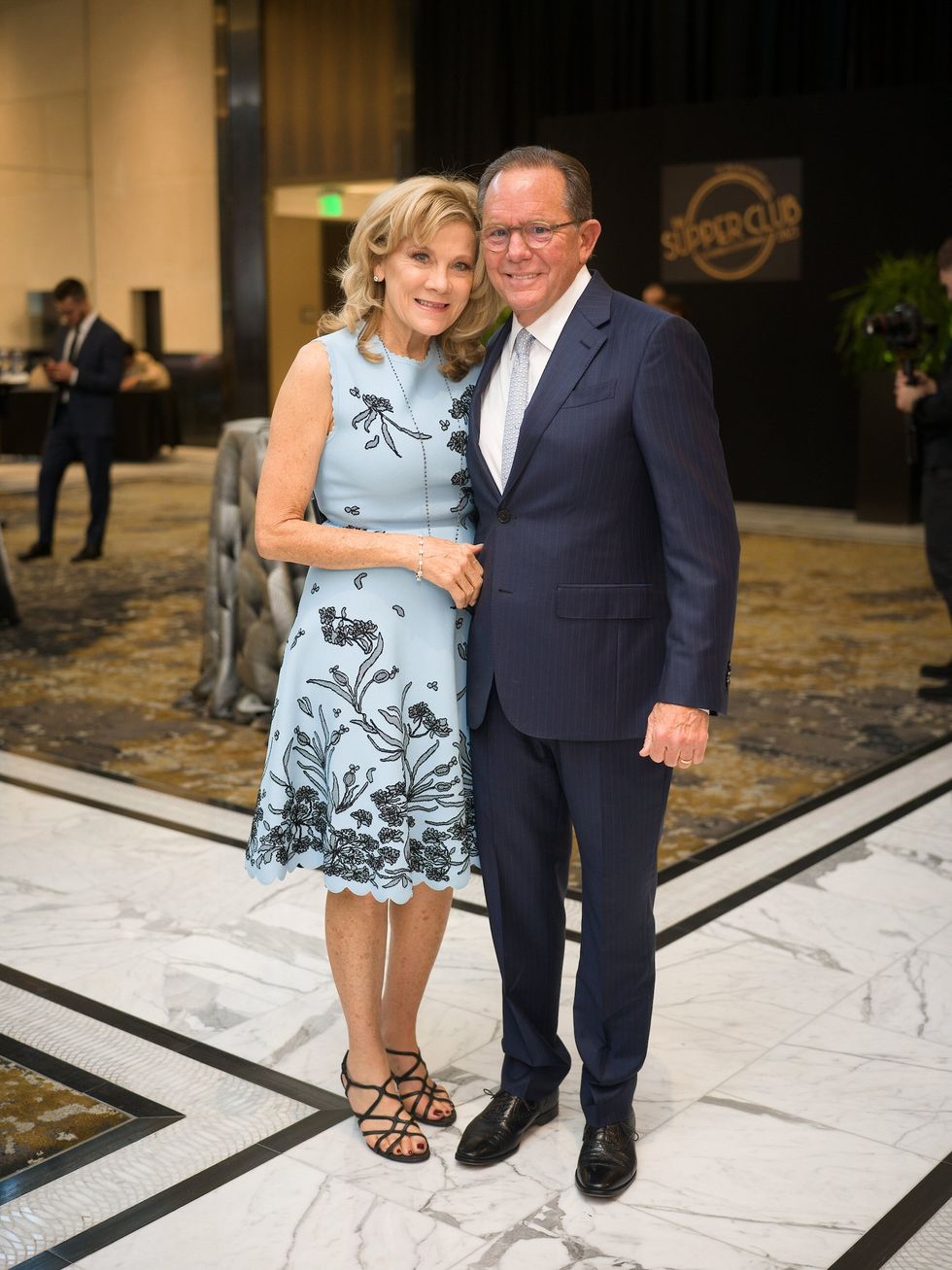 Lisa and Jerry Simon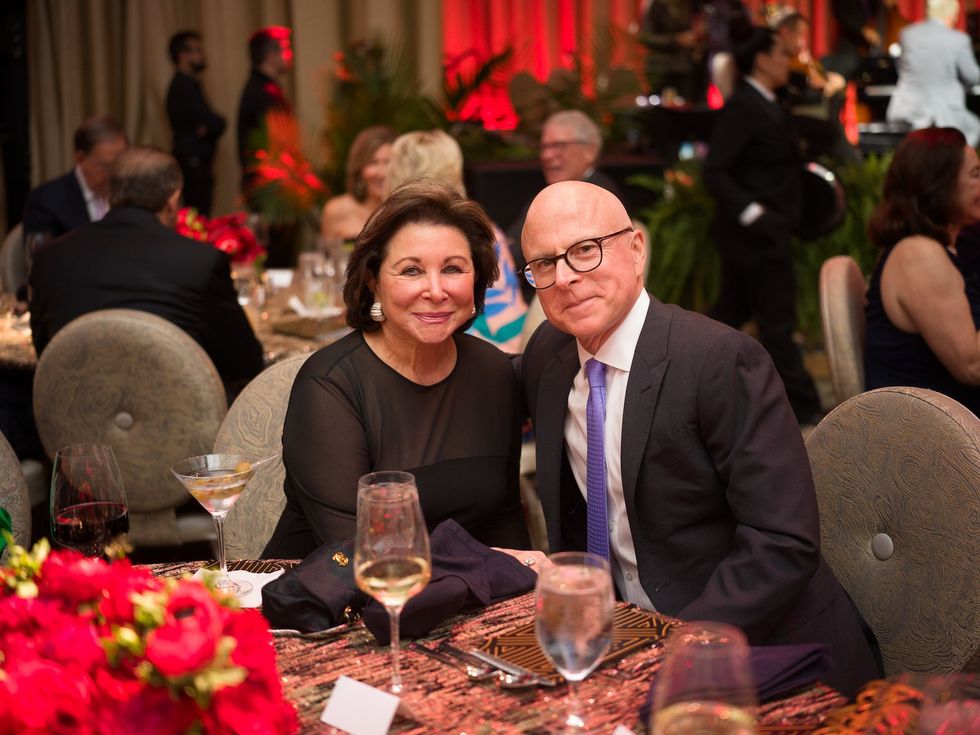 Rosie Meyer, Tony Gonzalez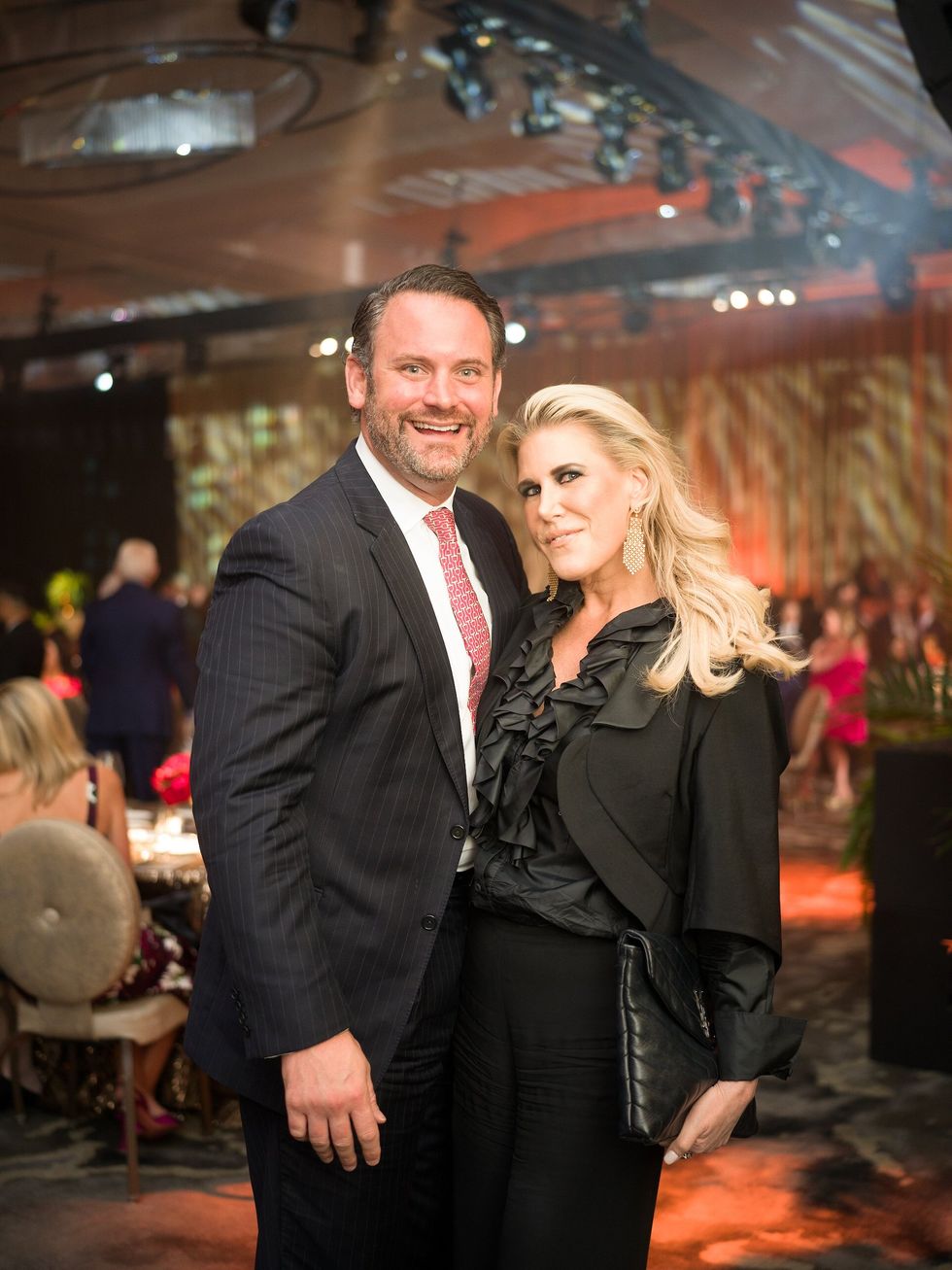 Trent Hrncir, Courtney Hopson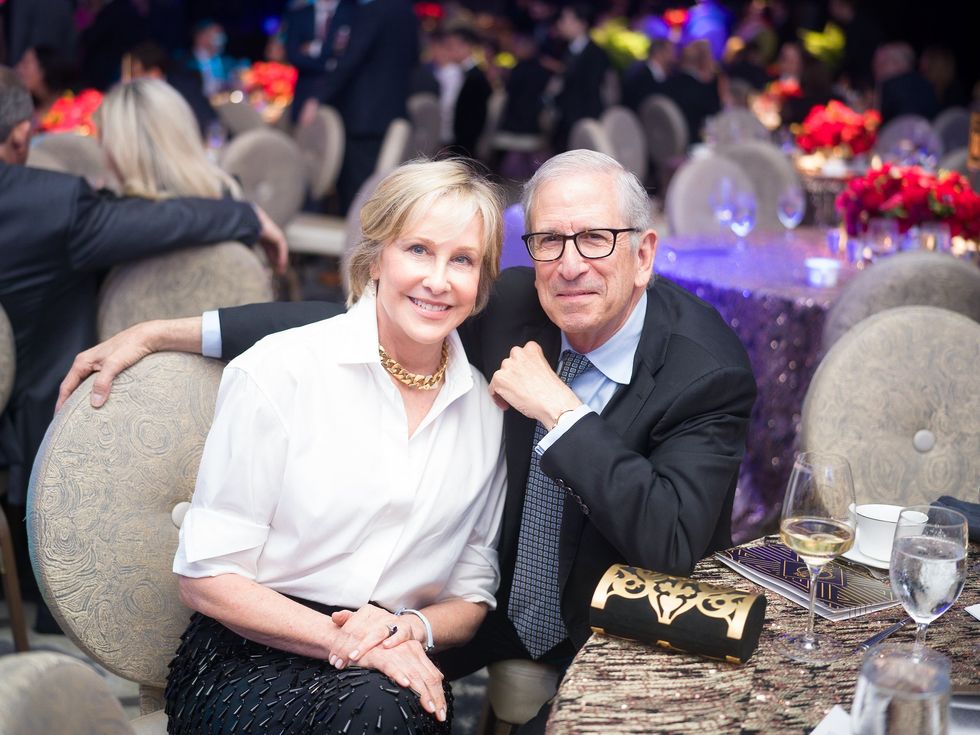 Michelle and Sandy Aron
People + Places