River Oaks Mansion with a Uniquely Storied Past Lists for $16 Mil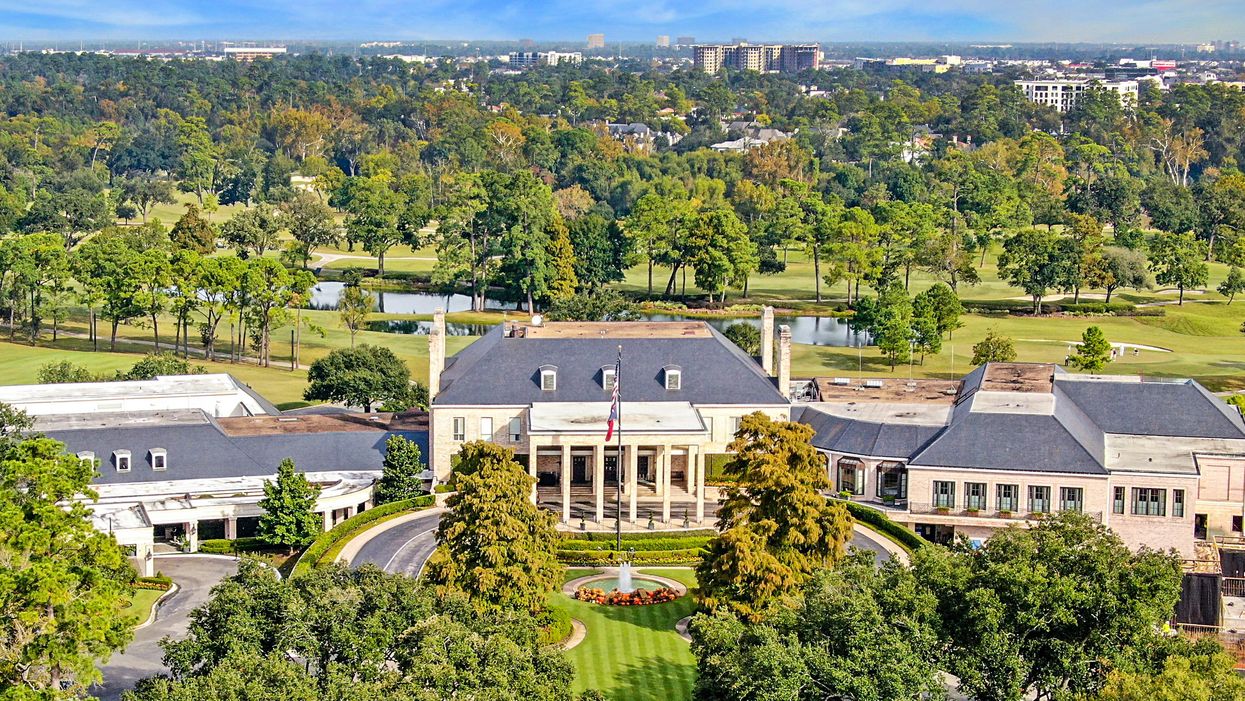 IF WALLS COULD talk, the ones of the newly listed Neoclassical mansion at 2115 River Oaks Boulevard would sure have some fabulous stories to tell.
---
The former home of the late Baron Ricky di Potanova — the grandson of oil tycoon Hugh Roy Cullen — and Baroness Alessandra di Portanova, the palatial property has hosted dignitaries and celebrities from around the world. It is newly listed for $16 million.
Originally built in 1968, the 21,500-square-foot home underwent extensive renovations — at a cost totaling $10 million in today's market — in 2004, and boasts some original architectural elements with elegantly contemporary design flourishes, such as marble columns and flooring in the foyer, and a towering marble staircase.
The lot totals nearly 44,000 square feet, situated on the corner of River Oaks Boulevard and Avalon Place. A side courtyard is outfitted for entertaining, and while a pool is pretty standard-issue for a River Oaks manse, this one is truly something else. It's located inside, enclosed by a glass-paneled ceiling from which multiple chandeliers hang. The 12,0000-square-foot space is in the very middle of the home, and multiple entertaining areas, like a cozy great room and a media room, are connected by large wooden double doors. The pool area even has its own kitchen with bar seating and stainless-steel appliances.
A main kitchen, mahogany-paneled study, several fireplaces, and formal living and dining rooms round out the first floor. Upstairs, balconies overlook the pool area, and primary and secondary bedrooms are tucked away.
View the complete listing, by Nancy Almodovar of Nan and Company Properties Christie's International Real Estate, here.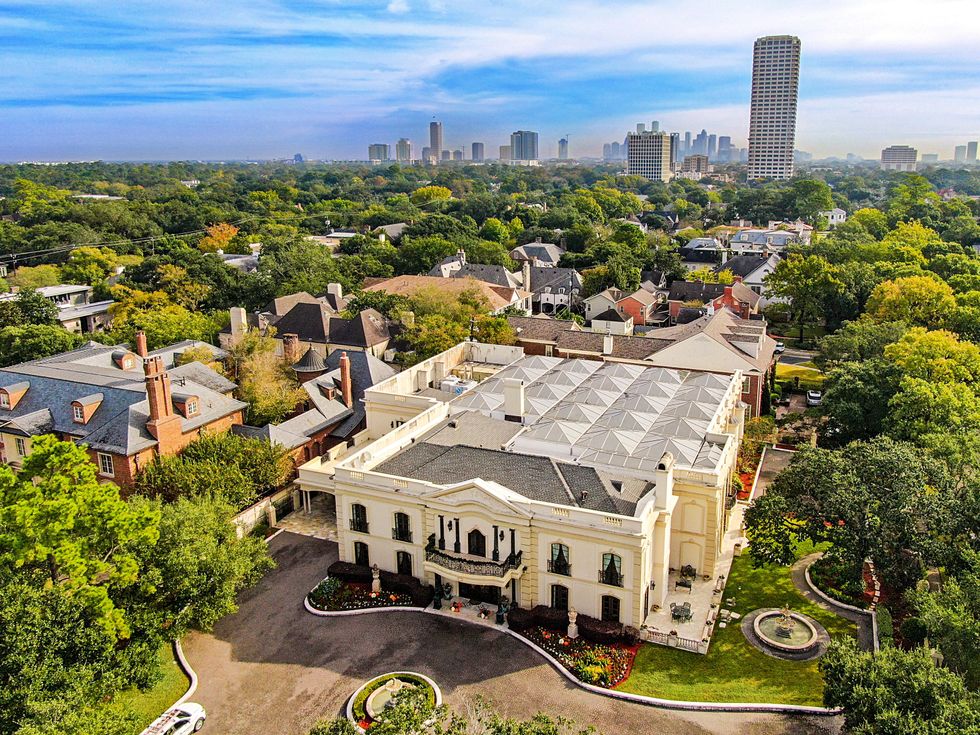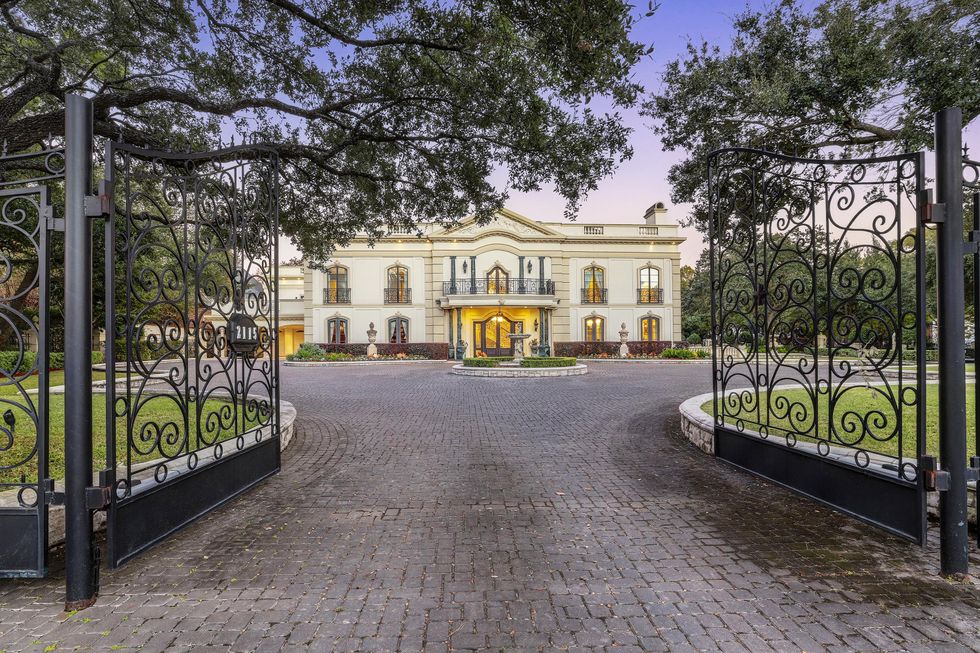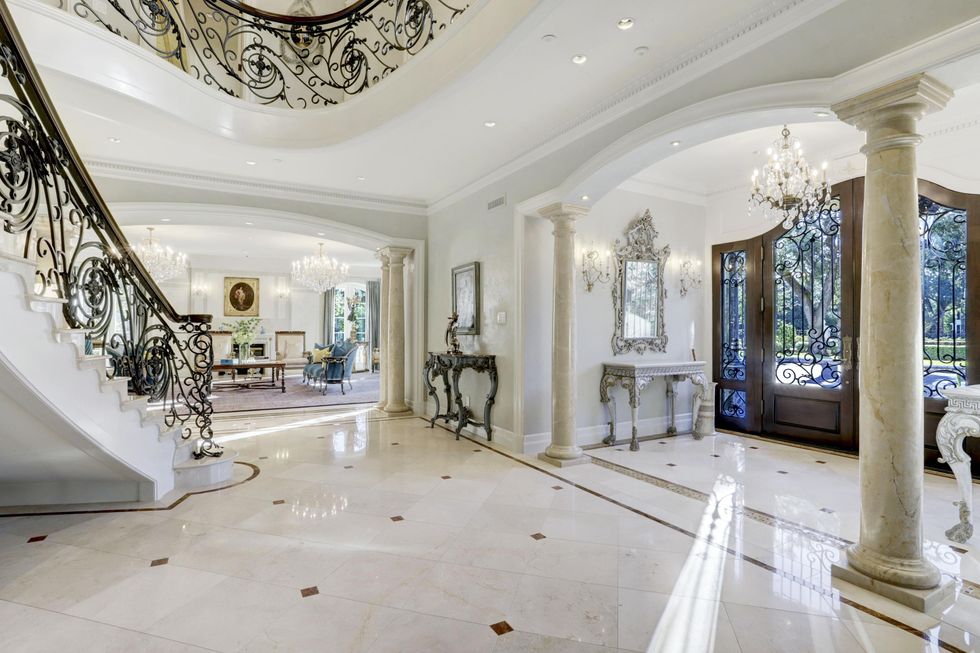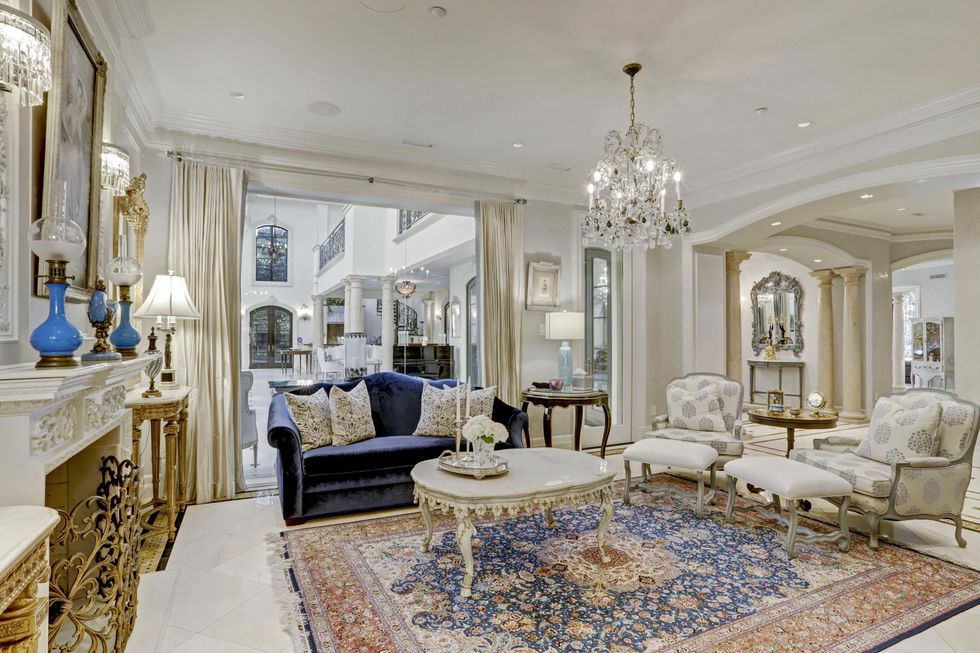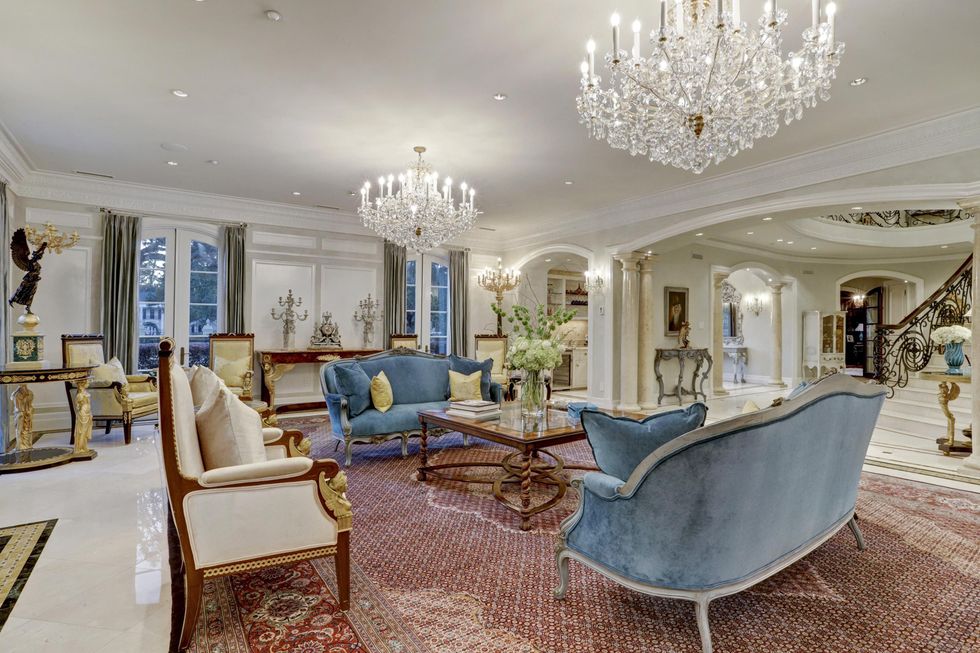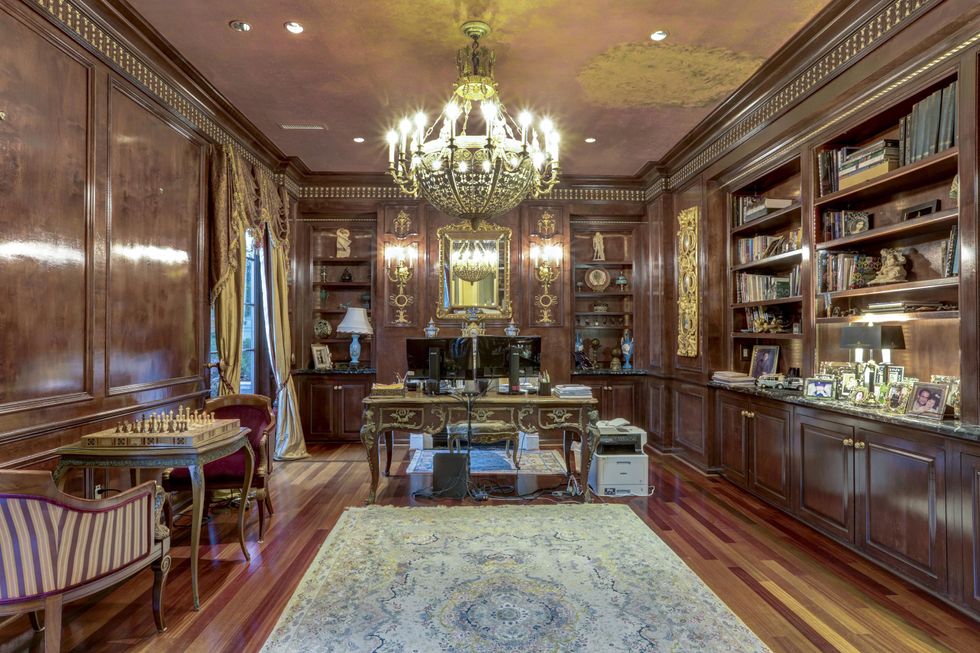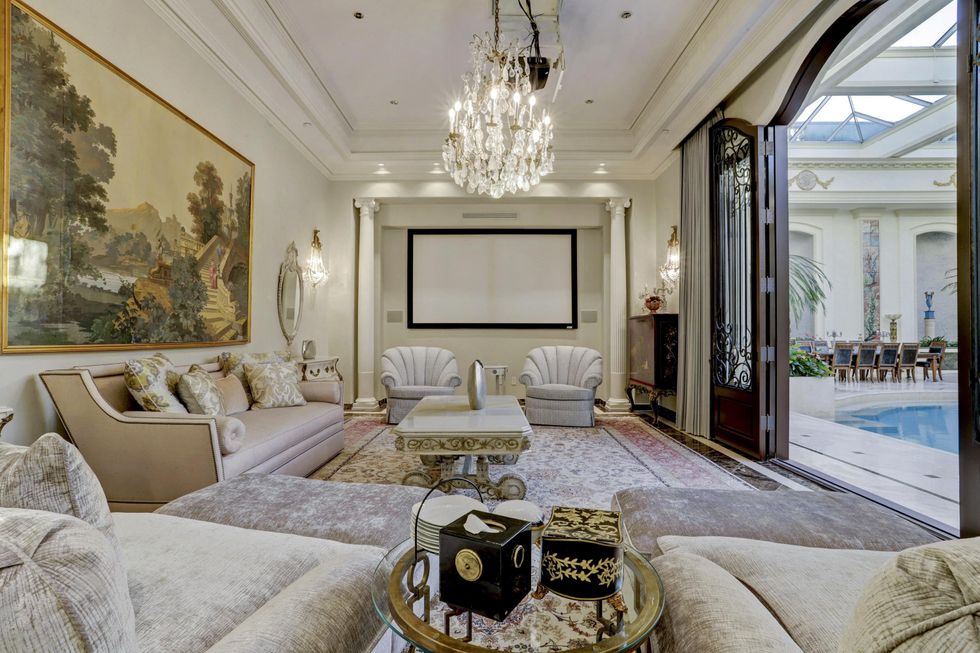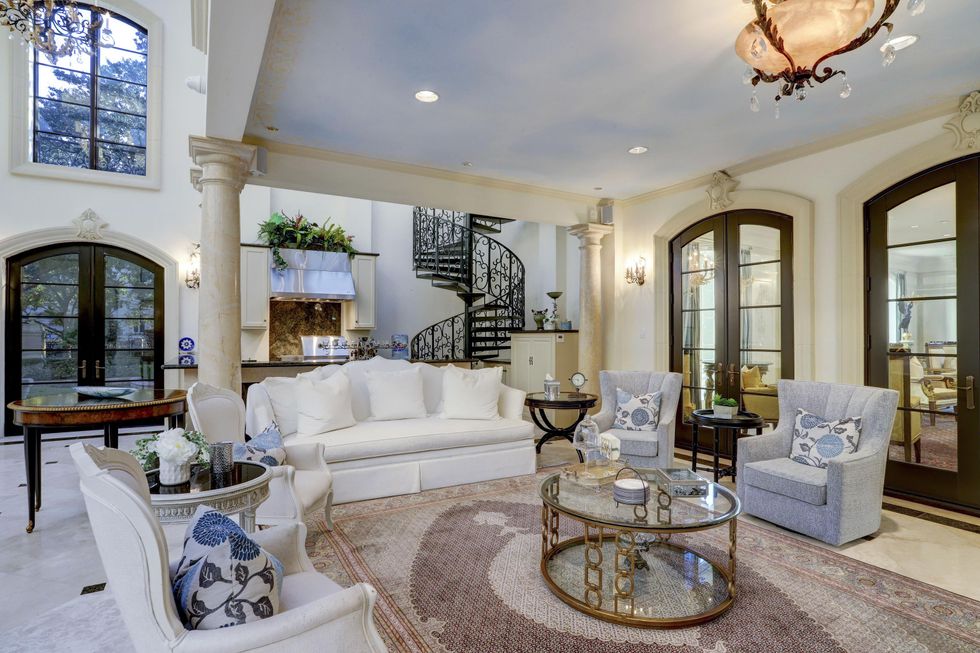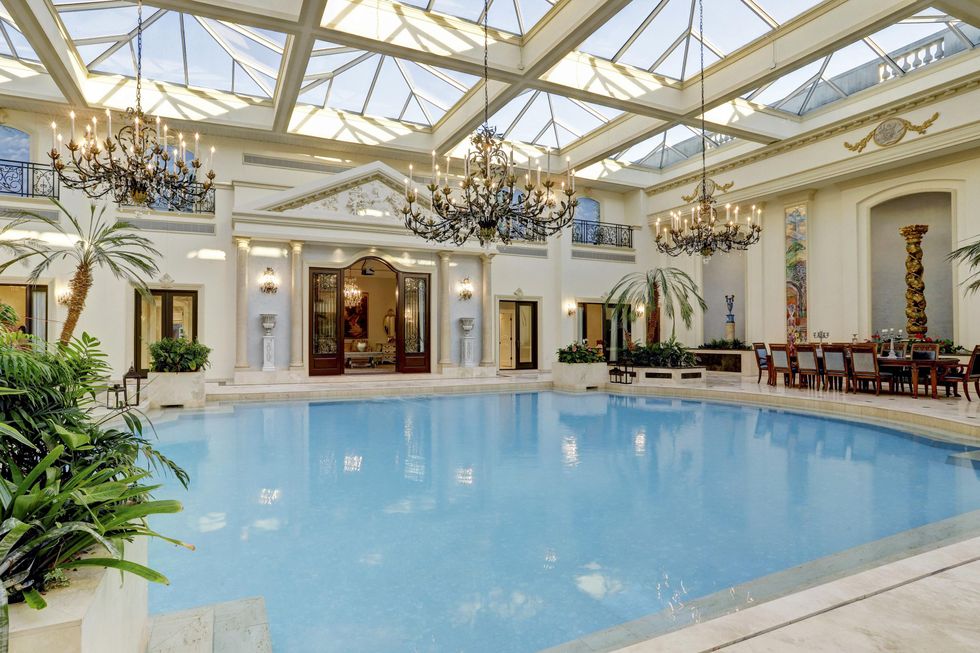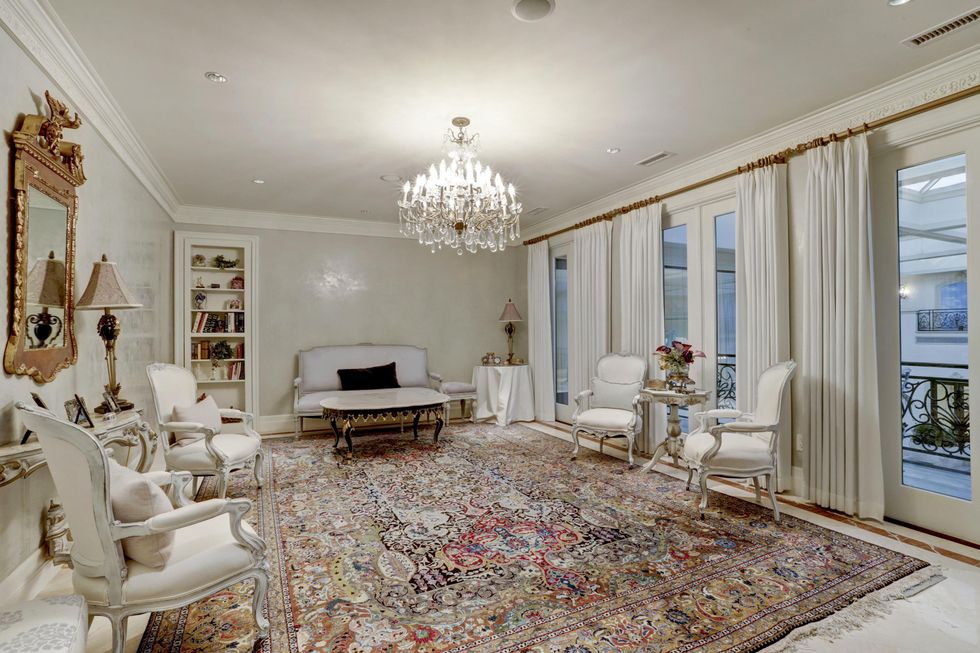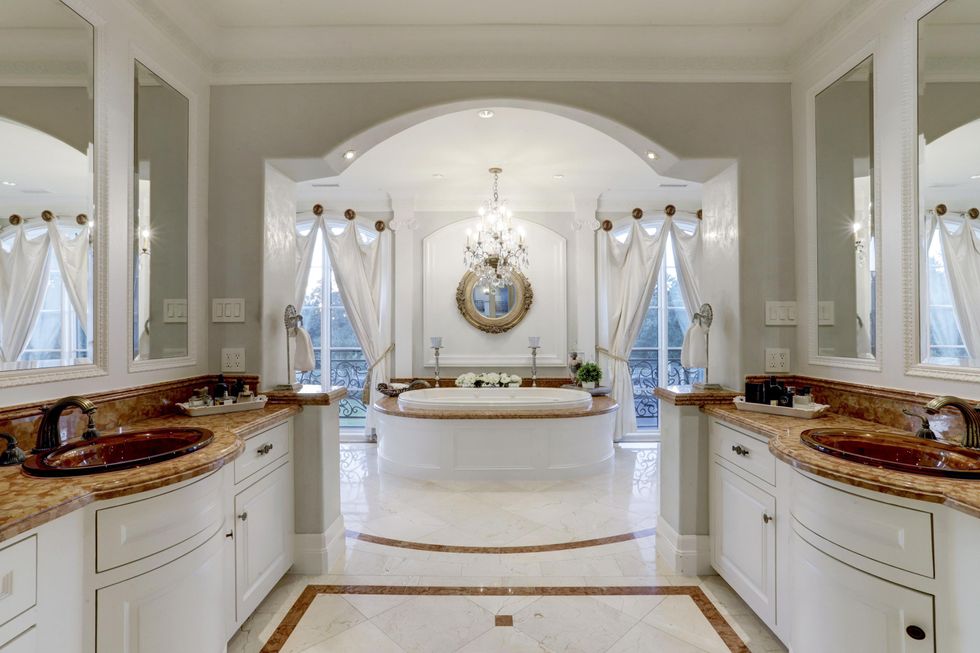 Home + Real Estate