In the Explosive Houston Market, These Six Districts Are the Hottest 'Hoods Now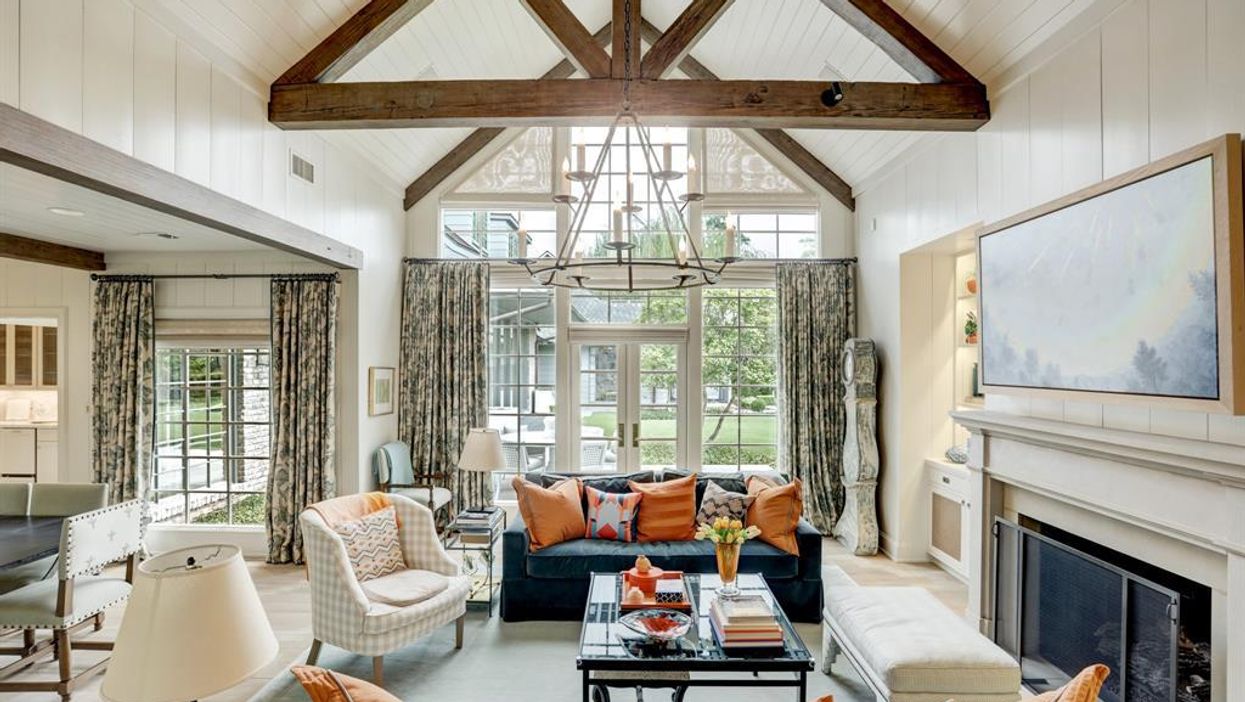 PRICES ARE UP all over town, and new listing continue to fly off the market in record time. The city's top realtors tell us these six neighborhoods are the hottest of the hot right now.
---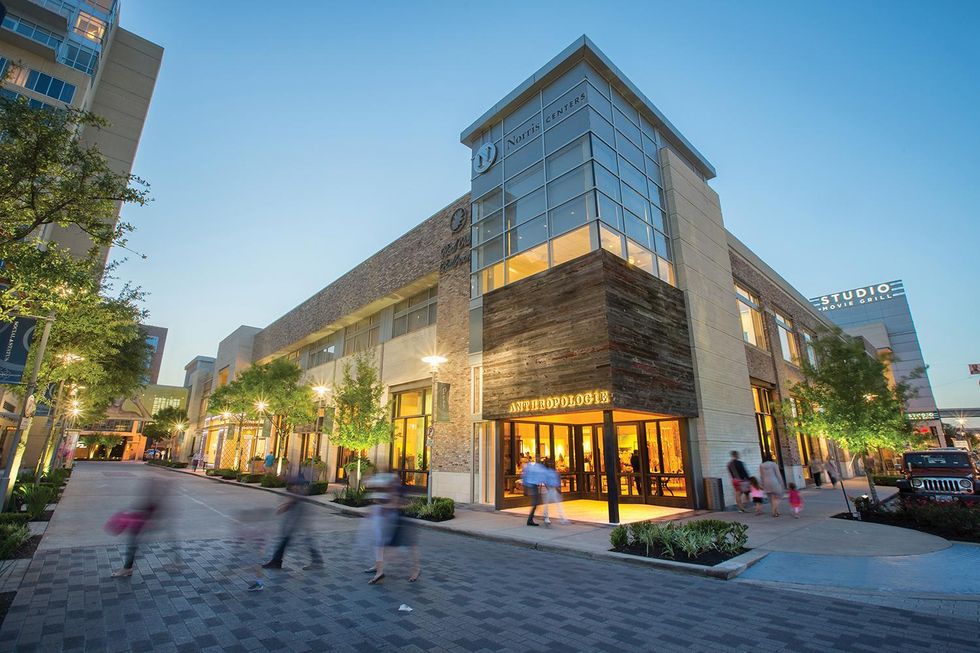 Memorial-area CityCentre
MEMORIAL The Memorial Villagesrun rampant with vacation-worthy properties that anyone would have killed to utilize during those early months of quarantine. So it should come as no surprise that the housing market there is red-hot!
"I've had several empty-nester couples upgrade to larger homes and lots to accommodate a growing family that'll include grandkids," says Walter Bering with Martha Turner Sotheby's. "At the other end of the spectrum, millennials seem to be leaving apartments and putting down roots. Areas like Memorial and farther west have benefited from this migration."
Specifically, the number of transactions in May 2021 in the Memorial Villages and Memorial West neighborhood was up 36 and 30 percent, respectively, compared to May 2020. The inventory of available homes for sale dropped by 45 and nearly 60 percent over the same timeframe.
Two of the priciest homes sold in all of Houston in May 2021 are less than a mile from each other in the Villages: 337 Folwell Ln. and 11914 Broken Bough Dr. are both smart-tech-outfitted new builds that sold the very same day they hit the market, emblematic of just what people are looking for — and how aggressive buyers need to be at times.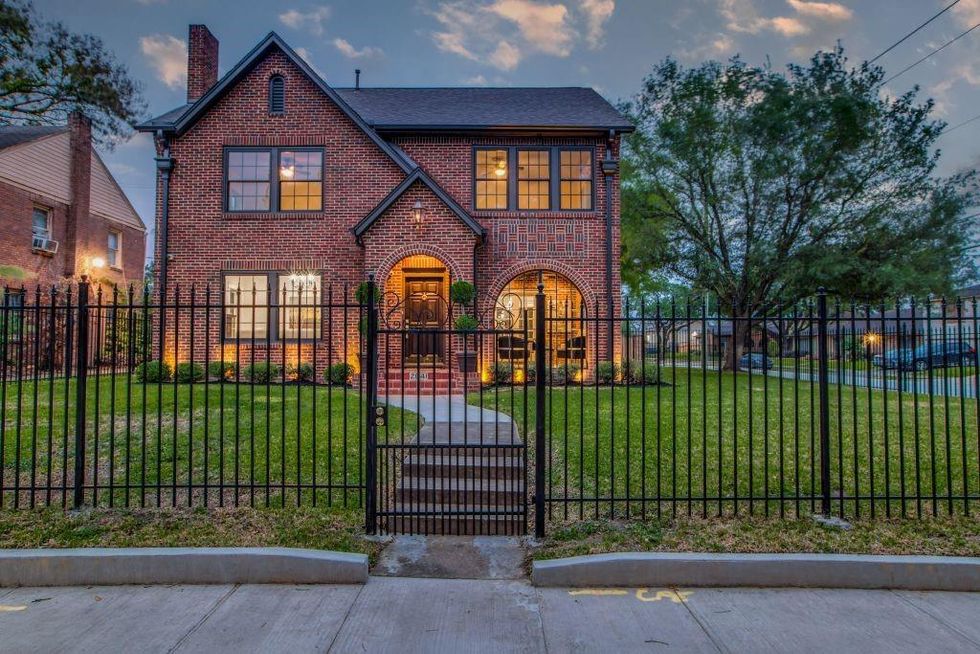 A 1950-built Riverside Terrace home at 2641 Prospect St., fully renovated in 2020, is listed for just shy of $700K.
RIVERSIDE Nestled between Hermann Park and MacGregor Park, just south of UH and sprawled along the banks of Brays Bayou, is a community of historical homes — many of them mansions — called Riverside.
The hundred-year-old development was initially a haven for wealthy Jewish families — including the Weingartens, Fingers and MacGregors — who were barred from residing in other parts of town like River Oaks. By the 1970s, it had become a predominantly Black neighborhood, and in the decades since, it's gentrified significantly due to the rise of the Med Center and universities. The evolution has been steady, though not always welcome.
But it has had an undeniable impact on the housing market, one emphasized by 2020's events. The average sales price of a home in Riverside nearly doubled, to $557K, in April 2021 compared to April 2020, while the inventory of houses on the market was sliced by 56 percent; year-to-date, prices are up 35 percent compared to the same timeframe last year.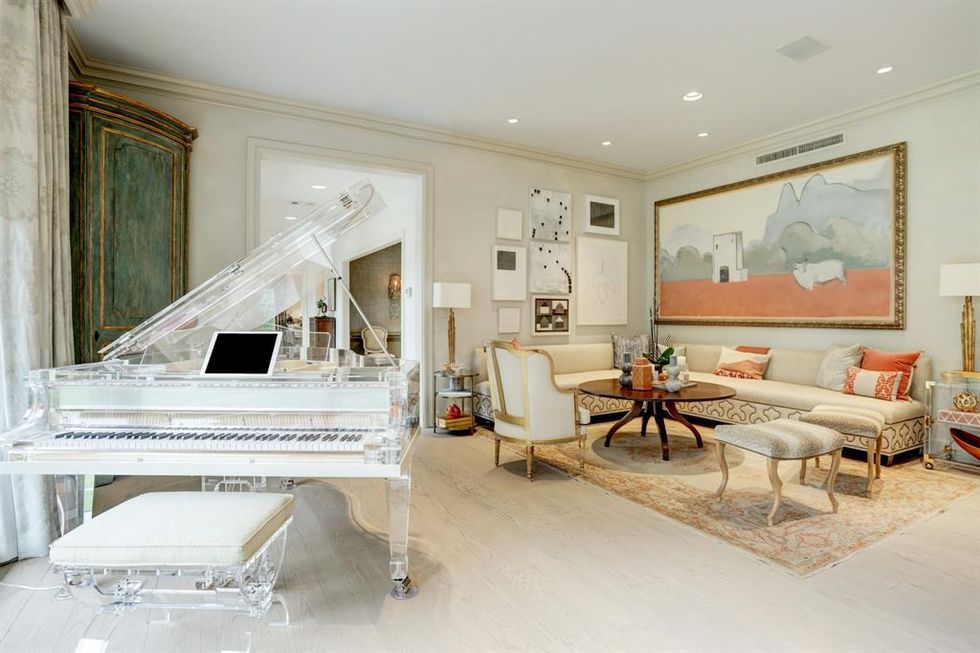 This $5.95 mil four-bedroom home at 3839 Inverness Dr. was under contract within five days of going on the market.
RIVER OAKS "There have been more sales in River Oaks in the five-million-dollar-plus price range over this past year than I've seen my entire career," says Walter Bering of Martha Turner Sotheby's.
Indeed, the sale of mega-million-dollar mansions helped drive the average sales price of a home in River Oaks up to $3.2 mil in April, a 21 percent increase over April 2020. The length of time a home lingered on the market in April was down by a whopping 75 percent, and the overall number of transactions that were finalized in January through April of 2021 doubled compared to the same timeframe last year. Long story short? Things are moving.
Compass' Andrew McCain attributes the swift nature of the River Oaks market to the general lack of inventory. He tells the story of an older home with eight-foot-ceilings that sold in two days with six offers, and a laundry list of people calling regularly to see if the deal had fallen through. The whole ordeal was a great surprise. "Because the house had good bones and grand-scale room sizes, there were more buyers wanting to renovate it than builders wanting to knock it down," he says, indicating that this is a new shift. "The buyer that's going to be the end-user of the home is out there in strong force, looking to renovate."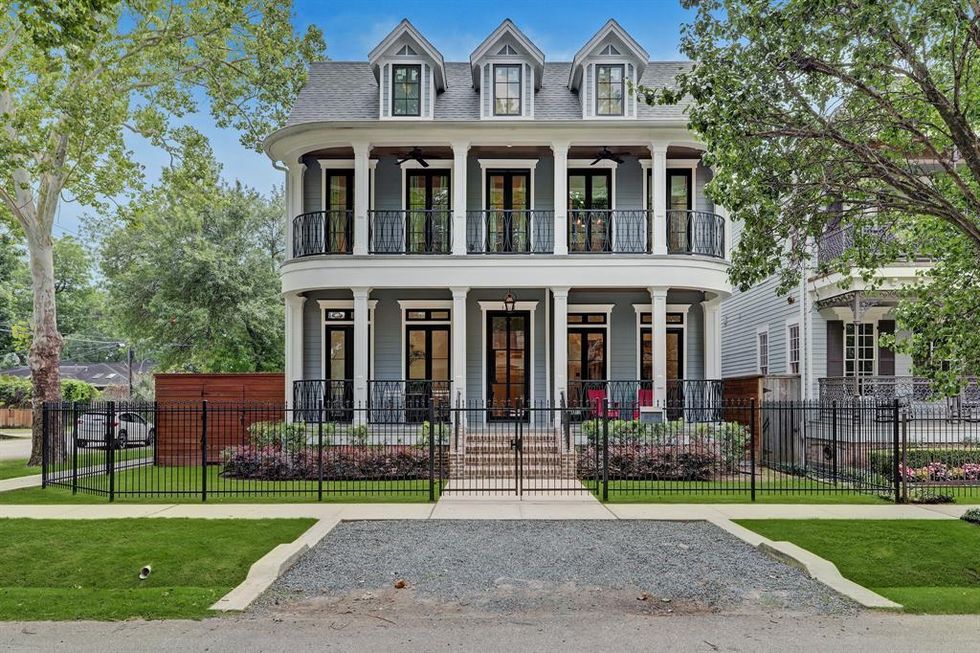 This $1.7 mil custom build at 1302 Omar St., listed by Bill Baldwin of Boulevard Realty, was under contract within four days.
THE HEIGHTS The statistics for the Greater Heights area, per the Houston Association of Realtors, may be slightly underwhelming compared to how the market is performing as a whole: Sales prices of single-family homes are up around 7 percent year-to-date compared to the same timeframe last year, while the average time a home lingers on the market is down almost 15 percent.
But the district's overall numbers only tell part of the story. Certain sections of the Heights are exploding. And, don't forget, the neighborhood has been popular for quite a while. This is a boom on top of a boom.
"For years, the Heights has been a very hot market," says Andrew McCain of Compass. "Homes are sold with multiple offers, and that's continued with even more offers this year. In the Heights, if you list a single-family home, you're going to get a minimum of three offers on it." McCain points specifically to areas zoned to Harvard and Travis Elementary schools as desirable for young families moving into the area.
Greenwood King Properties' Jeremy Fain also calls out a subset of the Heights as a particularly "bananas" marketplace. "The Heights has been insane, in the $750,000 to $1.2 million range," he says. "They're flying off the shelves."
Throughout the neighborhood, new mixed-use developments — M-K-T, Stomping Grounds — continue to add walkability and great restaurants and shopping, furthering the area's appeal and adding a little gasoline to the fiery housing market that doesn't seem to be cooling any time soon.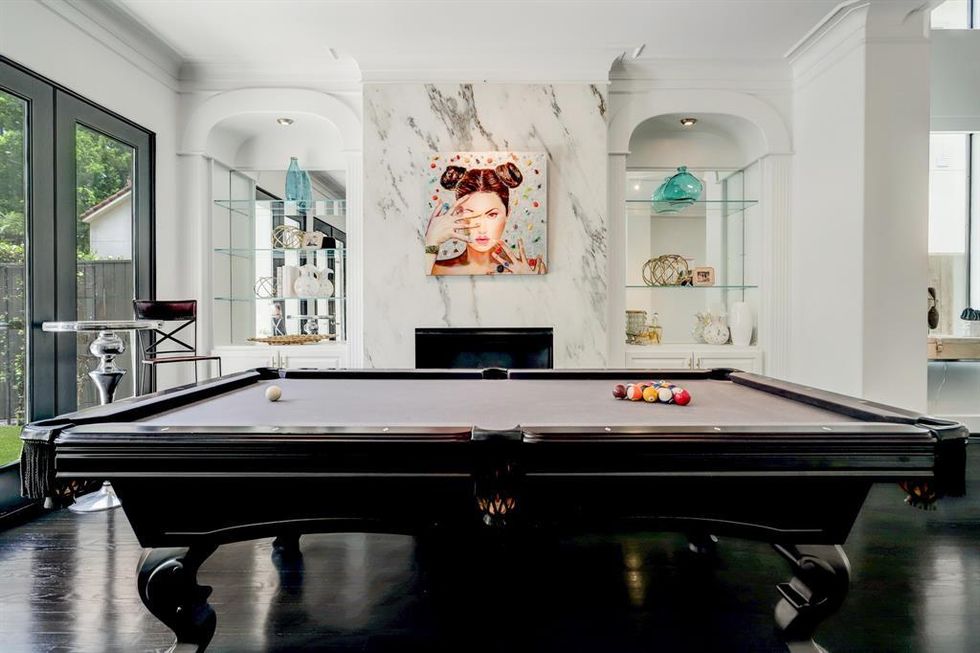 The 2004-built home at 4801 Holly St. is on the market for $1.9 mil.
BELLAIRE & BRAESWOOD It seems the stigma of Hurricane Harvey may be wearing off. In the neighboring areas of Bellaire and Braeswood Place, prices are up — way up. "It got a bad rap for a couple of years," says Compass' Mike Mahlstedt, "but most of those houses had never flooded before and haven't since."
Average sales prices in both previously undervalued neighborhoods are hovering around $1 million; in Braeswood Place, a smaller pocket that abuts West U to the north and the Med Center to the east, prices are up 34 percent year-to-date compared to the same timeframe in 2020. The larger Bellaire 'hood touts a 27 percent increase in average sales price as well. And the number of transactions that were finalized in January through April of this year nearly doubled in both areas compared to the first four months of 2020.
"It's got great proximity to the Med Center, and lots of beautiful parks and trails," says Mahlstedt. "It's a great neighborhood."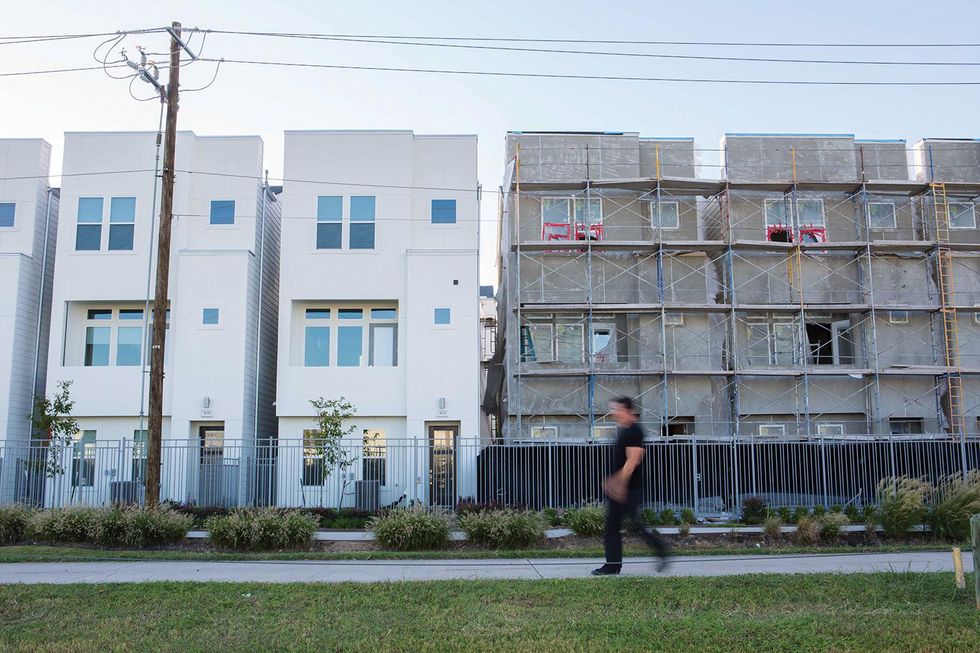 EaDo has for years been a top choice among young professionals — but is the market here cooling?
THE OUTLIERS? For years, a handful of neighborhoods have enjoyed a steady rise in reputation, reflected in a robust housing market. Among them: Montrose, EaDo and the GOOF, or Garden Oaks and Oak Forest.
While the current citywide trends suggest skyrocketing prices and a record level of buyer demand are givens, some of these previously "hot" 'hoods may be a little cooler through this boom time.
The average sales price of a single-family home in Montrose is holding steady, down about 3 percent year-to-date compared to the same months of 2020. Parts of the GOOF are in high demand — particularly in the pocket of more affordable homes west of the bayou — but generally, homes here are taking significantly longer to sell than at this point last year. And in the market area East End Revitalized, which encompasses EaDo, home prices are relatively flat; the average home to sell in May 2021 sat on the market for nearly two months, compared to 45 days in May 2020.
Home + Real Estate