Summer Realty Report: 3D-Printed Homes Are Among the Wild Market Trends to Watch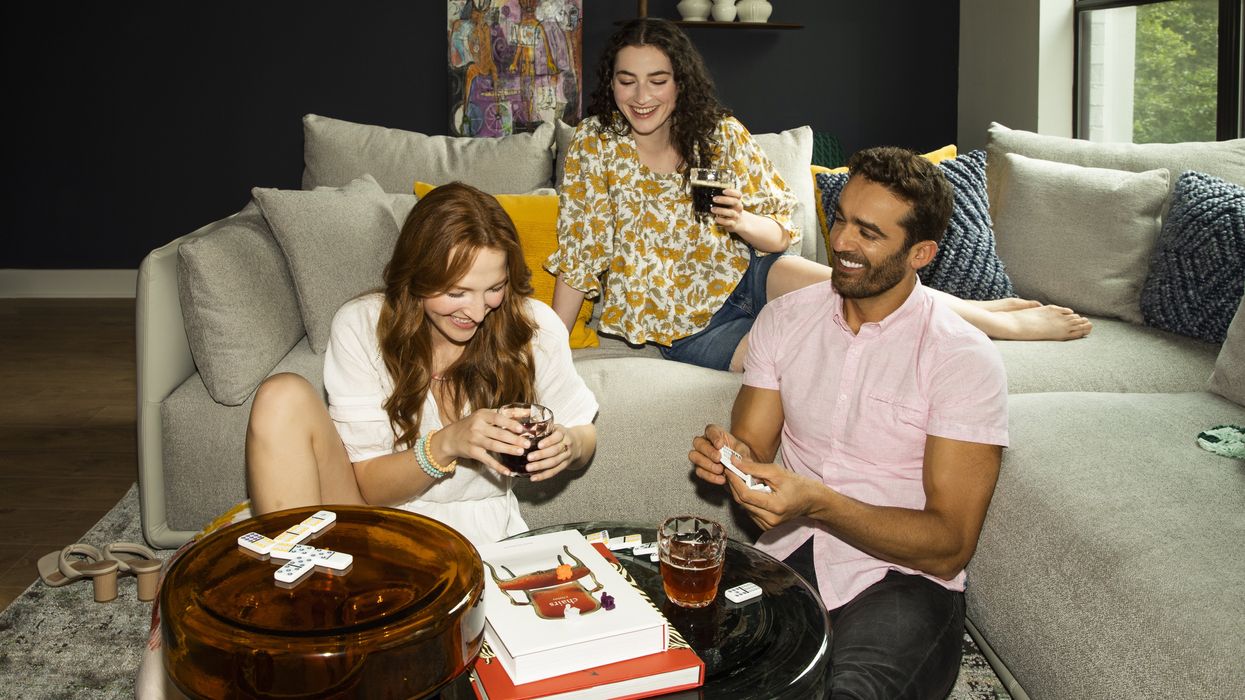 AFTER THE COVID-era hysteria, Houston's housing market has leveled. The pace of sales has slowed over the past year, and prices are a bit down here and there. But there are pockets of explosive growth and, say experts, good indications that a healthy, balanced market is on the horizon. Read on for the latest trends!
---
Rent Control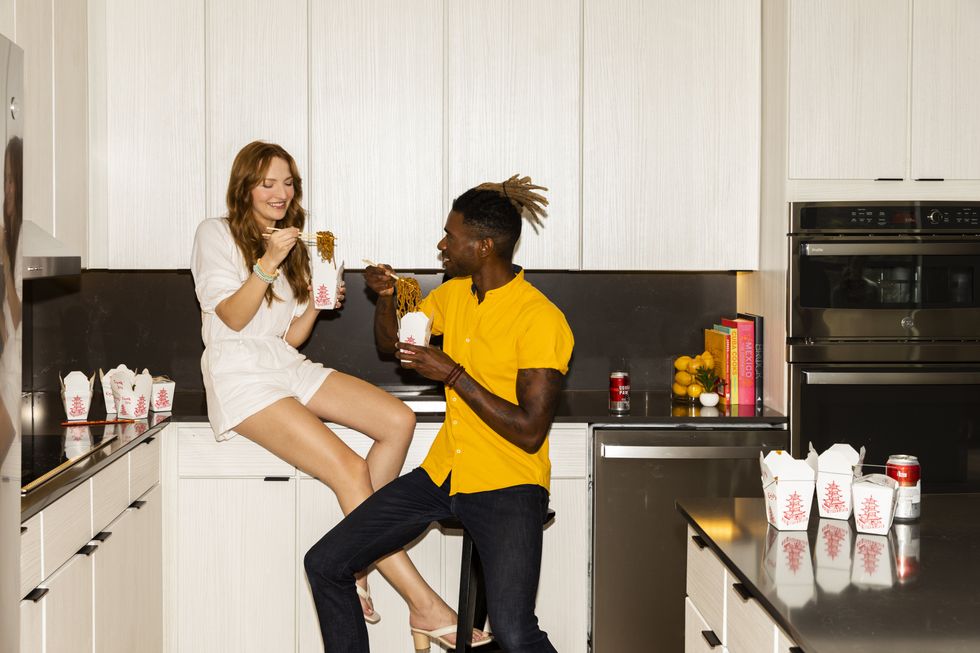 Us Bayou in Montrose
The story of H-Town's rental market so far this year echoes that of the housing market: Apartment occupancy is stable, and prices have cooled oh-so-slightly. For the month of June, 89.6 percent of Houston apartments were occupied — exactly the same percentage as the national average, and down from a peak of 91.7 percent in April 2022. Monthly rent has eked up by 1.2 percent over the last 12 months, according to MRI ApartmentData, to an average of $1,272 for a one-bedroom. This nominal increase is a far cry from the mega rent hikes deployed throughout 2021-2022, even though submarkets — such as unexpected hot spots Clear Lake and Friendswood — are seeing annualized growth of nearly 15 percent so far this year. ApartmentData also reports that more than 21,000 units are currently under construction, and another 31,000 units are in the proposal stage.
Future Perfect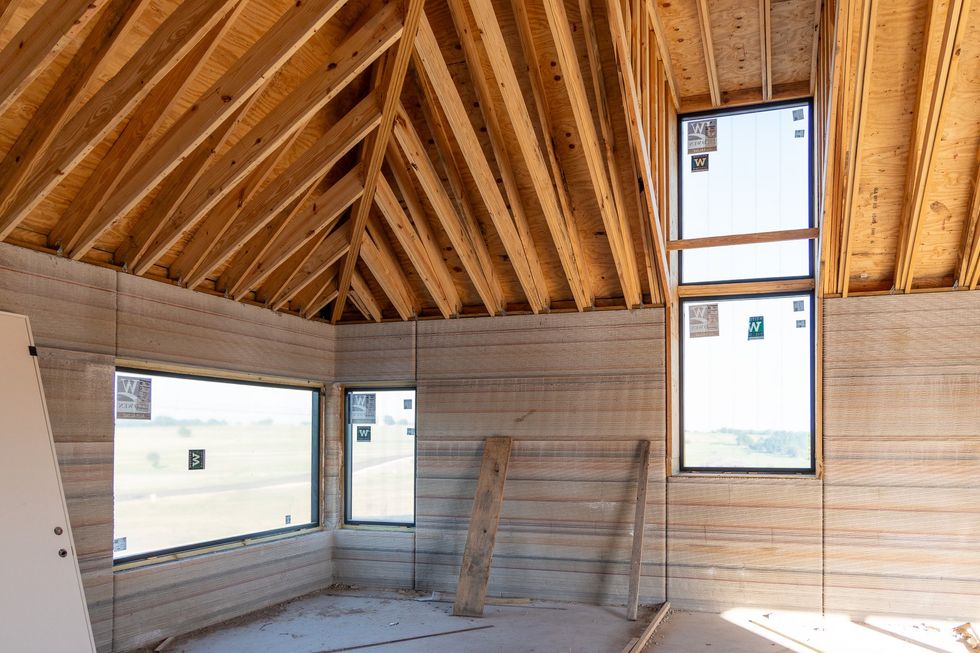 A progress shot of Hive 3D's Round Top project.
Construction of 3D-printed homes is on the rise nationwide, and one Houston-based company is at the forefront of the trend. Hive 3D has teamed up with Eco Material Technologies to build a community of homes in Round Top utilizing an eco-friendly, near-zero-carbon cement mixture. Ranging in size from 400- to 900-square-feet, the sustainably built houses began printing in March.
Glam Slam!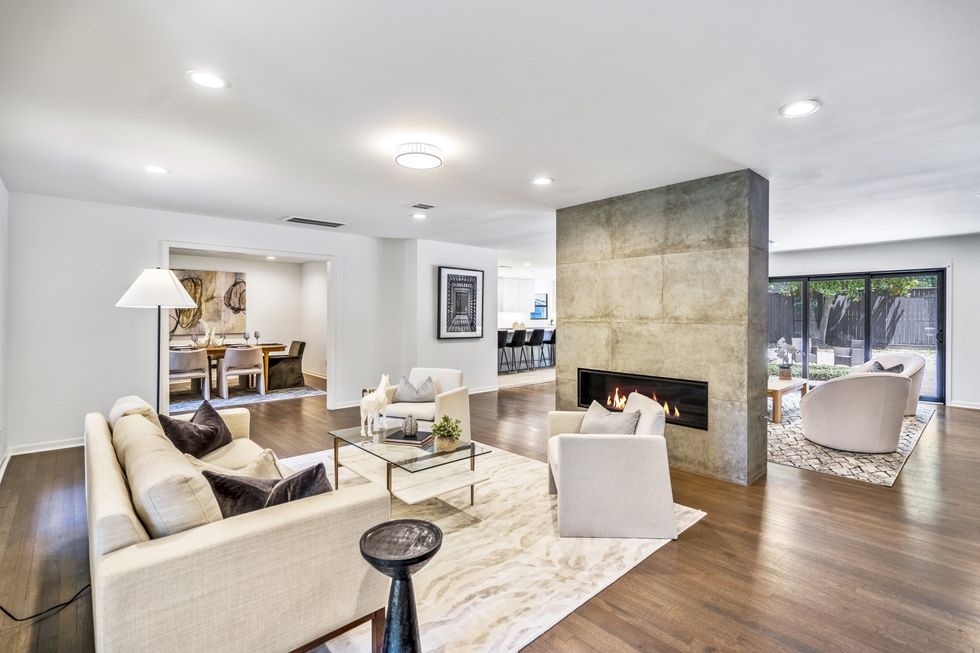 The living room of Yuli Gurriel's Memorial home
A Houston real estate company has launched a new division that caters to some of the city's highest-profile residents.
Nan & Company's new Sports and Entertainment group will provide concierge-style services to athletes and entertainers wishing to lease or sell their Houston properties.
One of its first listings is the Memorial home belonging to former Astros fan fave Yuli Gurriel, who now plays for the Miami Marlins. The nearly 4,000-square-foot ranch-style property hit the market in June, listed at $1.7 million. The Gurriels heavily renovated the kitchen, incorporating a nine-foot waterfall-edge island and sleek, hardware-less cabinets. The double-sided fireplace warms the mod space in more ways than one.
And the Galleria-area residence of Garrison Matthews, a.k.a. Garry Bird, the Atlanta Hawks forward who used to play for the Rockets, was another of the Sports and Entertainment division's first listings. It sold after seven days on the market, for around $1 mil. Between the rooftop plunge pool and the Tiger Woods Golf Simulator in the living room, we can think of a couple reasons why it sold so quickly.