Summer Realty Spotlight: Fab Fixer-Uppers and Other Top Market Trends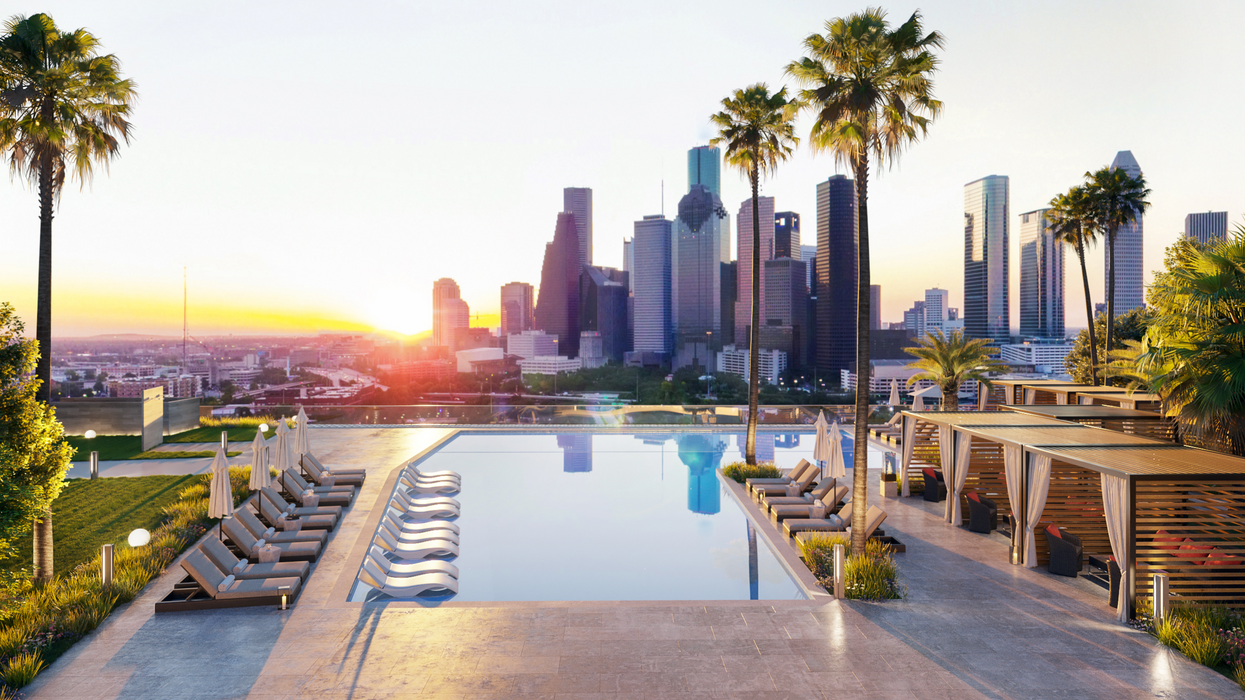 THE TEMPS OUTSIDE are hotter than ever, but is Houston's scorching real estate market finally cooling off? As a return to a balanced market, in which neither the buyer nor the seller has a big advantage, approaches, here's a closer look at the trends of 2022.
---
The High Life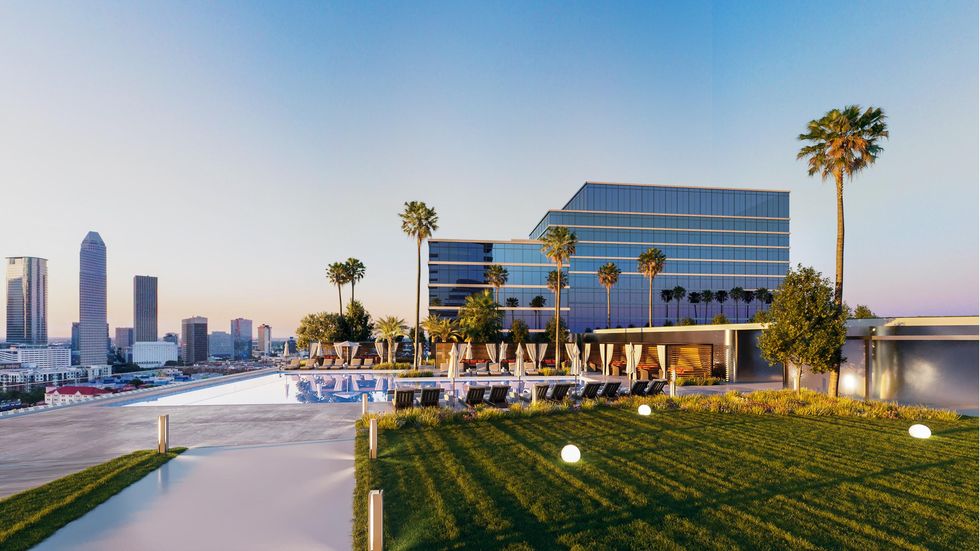 Pool deck of the Residences at The Allen
As high-rise offerings in Houston continue to increase, along with the walkability built in to new developments, many are taking an opportunity to "right-size" their homes. According to Acho Azuike of DC Partners, which is nearing completion of its hotel-condo project across Allen Parkway from Buffalo Bayou, empty nesters want to nix the upkeep required by their big Memorial and River Oaks homes, but maintain the luxury quality. "They want to be in the city, be somewhere with amenities," he explains, noting that the safety and security provided by high-rises like Residences at The Allen, above, is also a big part of the appeal. "Residents can live like they're on vacation, with room service, a house account and a bartender who knows them by name."
Time to Buy?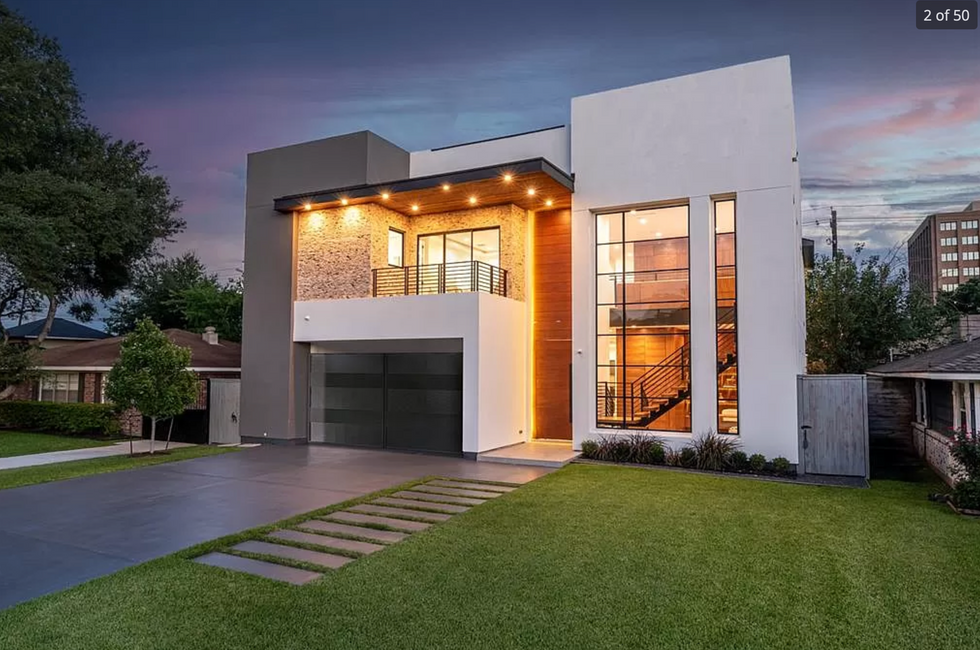 Nan and Company lists this new-construction Afton Oaks manse for $2 million.
According to a survey conducted by HAR, 71 percent of consumers think that now is a "bad time" to buy a home. "The number-one question I get these days is, 'Should I buy now?'" says Rose Spice of Nan and Company Properties, who has a dual license as a residential loan officer and realtor. Would you be moving closer to your place of work, and saving on gas, she asks? Are you moving out of an apartment that just spiked your rent? Are you cashing out on an existing home that has also appreciated to move to your dream home? "It has to make sense for you."
Get Your Fix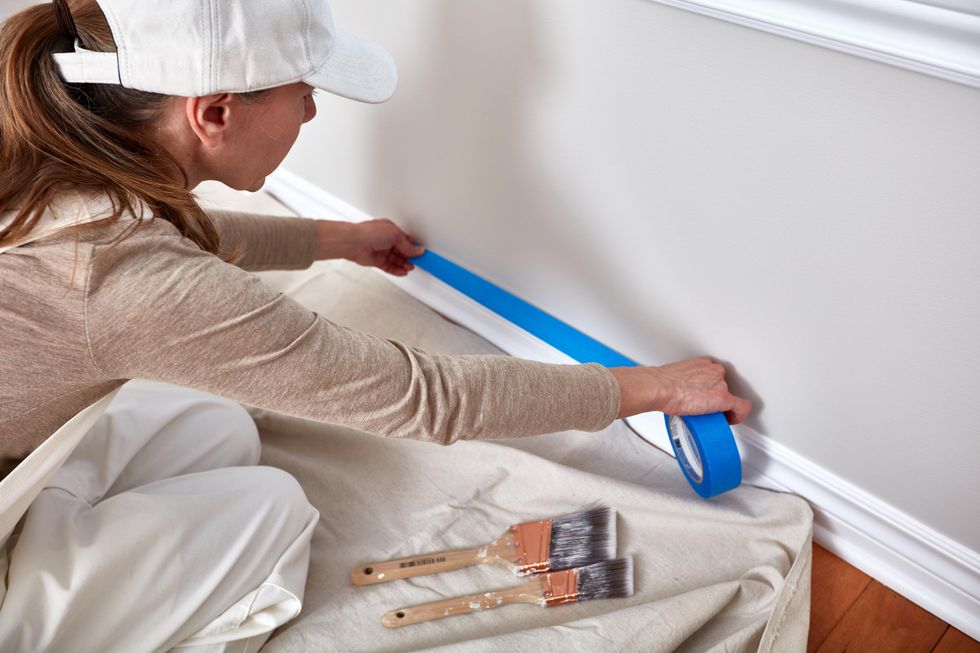 After years of most buyers desiring turn-key and new-build homes, and in spite of supply-chain bottlenecks, fixer-uppers are now in greater demand. "One thing I'm starting to see more of is buyers not being afraid to do some work or update a house," says Jeremy Fain of Greenwood King. "With how competitive the market has been, some buyers ... are willing to put their personal touch on a home to make it their own."
Rent Ascent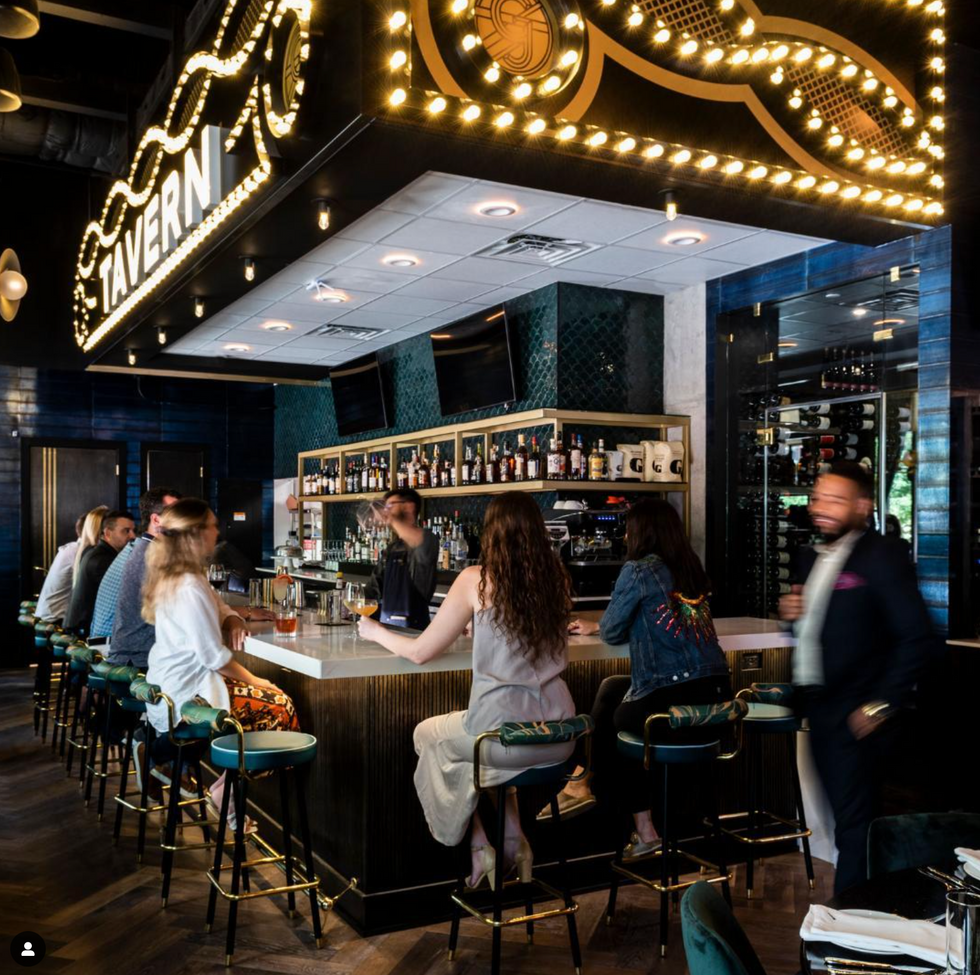 GJ Tavern, in the base of Downtown's luxury apartment building Market Square Tower
If it feels like the boom of new apartment buildings is never-ending ... that's sort of the case. There are currently 15,000 units under construction, and another 34,000 in the pipeline; more than 22,000 have opened in the past 12 months. As of June, the average monthly rent in Houston is $1,233, according to ApartmentData.com, up 15 percent compared to just one year ago. Even still, the site reports an average occupancy rate of 91.4 percent across all subsets of the market, from newly built, amenity-filled Class A apartments to ones older than 40 years and in need of repair, or Class D.
Home + Real Estate