These Five Trends Are Motivating Buyers in Houston Now — Big Time!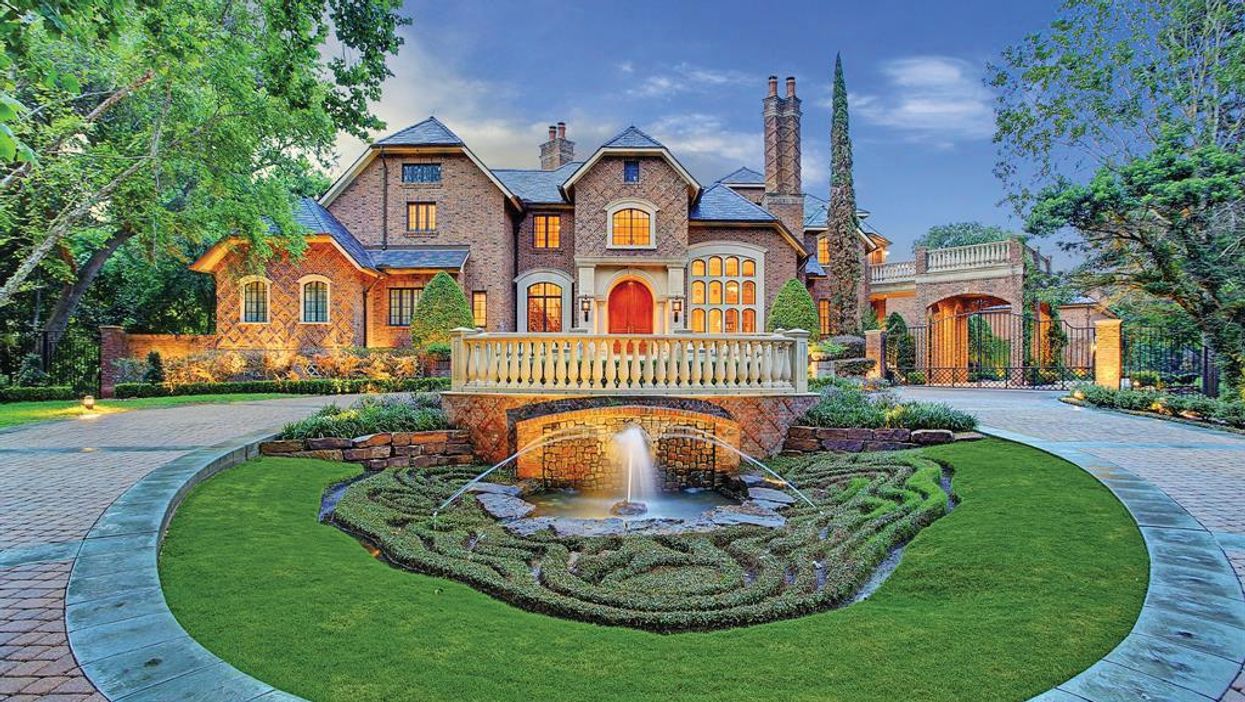 THE HOUSTON REAL estate market continues its record-shattering boom, and the city's top realtors tell us that these five trends help explain why. Does your house have what it takes?
---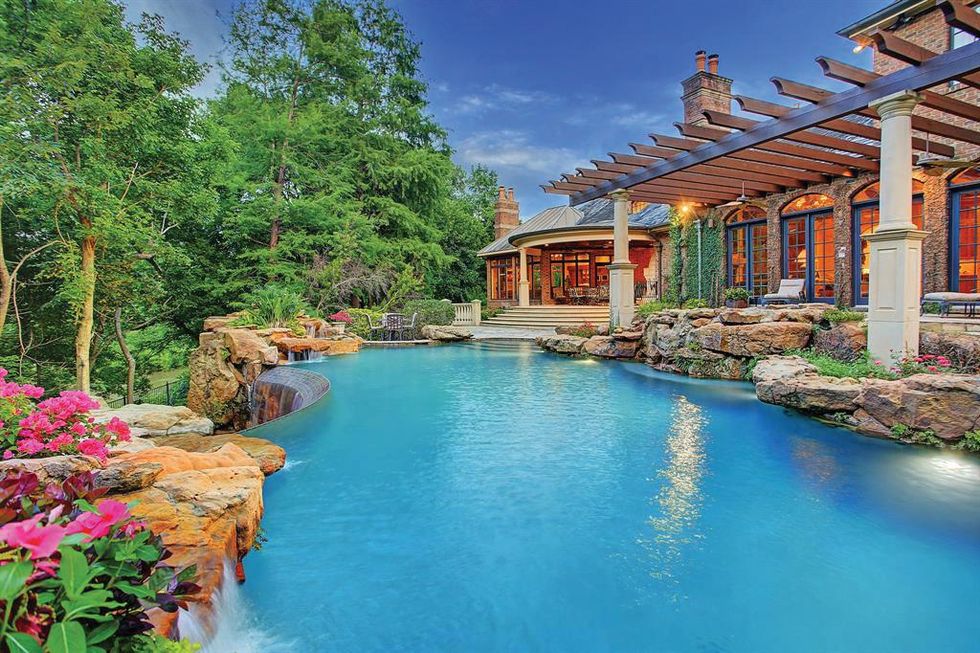 This stately property with a verdant front and backyard at 11002 Wickwood Dr. in Piney Point is listed by Steve Baumgardner with Compass for $7.9 million.
OUTDOOR OASIS The pandemic changed a lot of how society operates — and, it turns out, what residents desire most in a home. "It was a surprisingly good year, given that we were in a pandemic," says Compass Real Estate's Andrew McCain, who adds people have definitely been in the market for "more square footage," especially when it comes to outdoor living. A backyard became a must-have over the last year, "and, if possible, a pool," says McCain, since at Covid's peak, "it was very hard to get pools installed." Screened-in porches, summer kitchens, seating areas around firepits and pools of all shapes and sizes are still in demand, even as the virus wanes.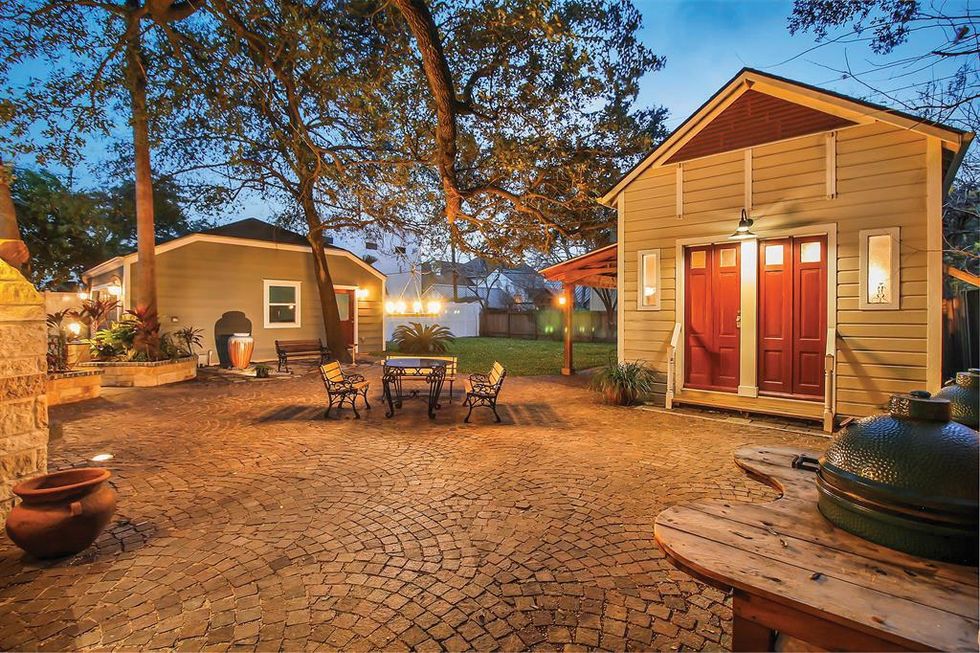 The property at 4804 Bellaire has a guest house in the backyard, complete with kitchenette and bathroom.
GUEST SUITES As travel habits shifted and quarantining (and childcare) became an increasingly prioritized concern throughout 2020, Houston homebuyers sought out dedicated spaces for houseguests. A private suite with its own kitchen and entrance, most often in a separate structure on the property, is an amenity that continues to be in demand well into 2021. "So much has changed since Covid," says Compass' Shelly Porter. "One current trend buyers are looking for is guest suites for grandparents."
Nationally, the addition of accessory dwelling units (ADUs) to existing homes is considered a trendy and innovative solution to the growing affordable-housing crisis, and it offers homeowners a chance to earn supplemental income should they decide to rent out the space.
Currently, per a study by Freddie Mac, 1.4 million single-family homes across the country have ADUs; California, Florida, Texas and Georgia account for half of those. And an analysis by Homelight shows that more than a quarter of realtors surveyed at the end of last year believe that guest suites "will be the most prominent home-design trend to emerge from the pandemic environment."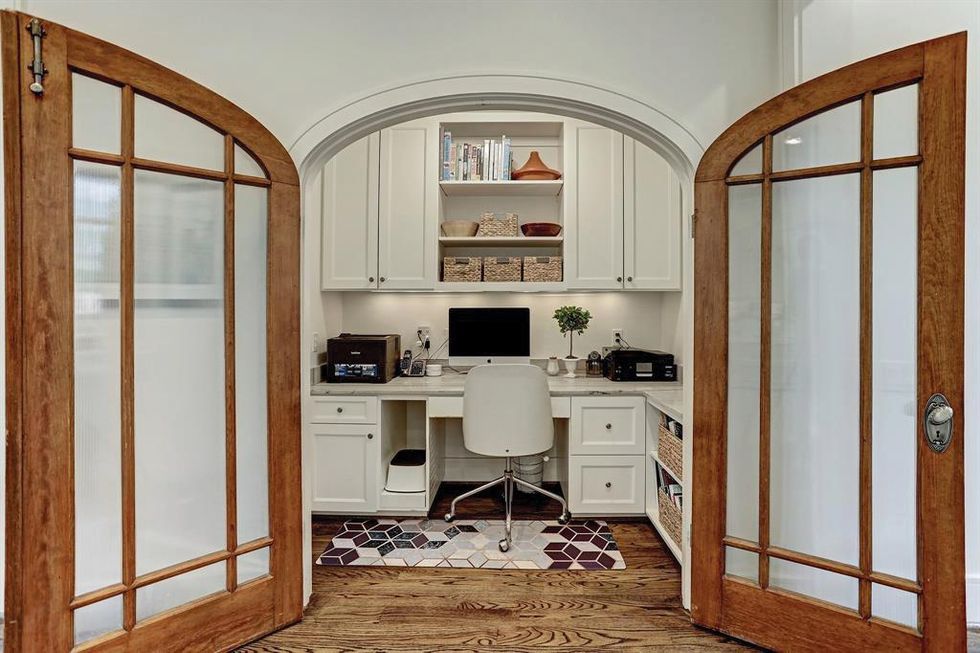 A quaint home office at 6615 Mercer St. in West U, listed by Lee Kaplan with Compass for $1.85 mil and under contract within four weeks
HIP HOME OFFICE It's no secret that utilizing or creating a home-office space was among the very first changes that homeowners made at the start of the pandemic. "With living and working habits shifting more to the home than ever before, a designated office — or two — is essential," says Julia Wang of NextGen Real Estate.
Today's ideal floorplan, Wang says, "offers a clear separation between work and play," the latter being spaces such as media rooms and man caves. It's a slight degree removed from the widely touted open-floorplan trend of the last two decades, but Wang says a house needs to be able to comfortably accommodate several people spending more and more time at home.
Interestingly, as Compass' Andrew McCain points out, other formerly covetable amenities went by the wayside as folks prioritized a home office. "There were a lot of builders putting in wine cellars, and that became less of an interest."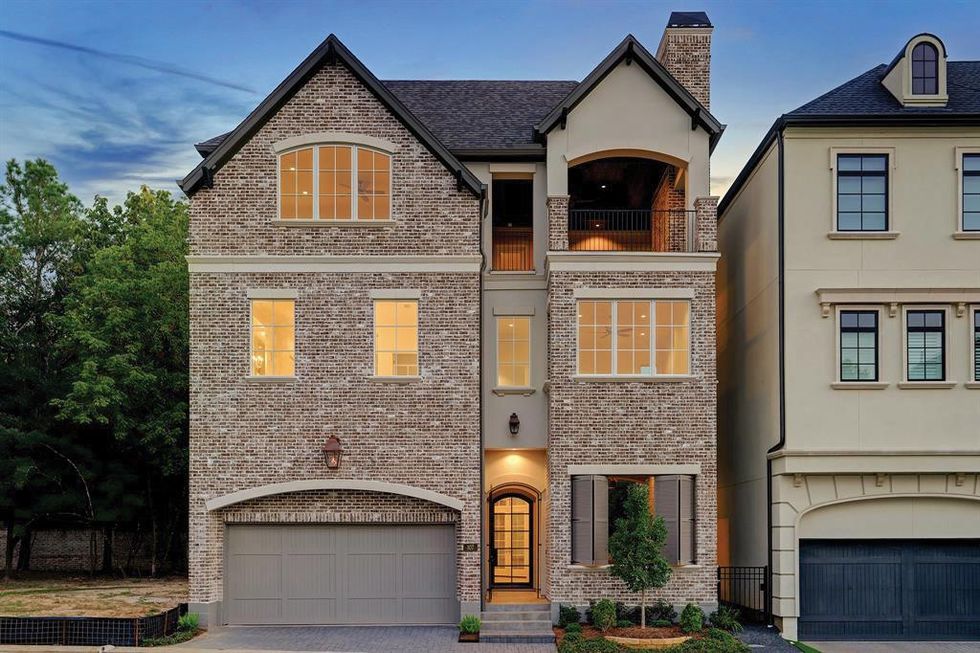 Kim Whaley with Compass lists this custom build at 107 Memorial Parkview Drive — alongside several other neighboring properties —for $2.4 mil.
NICE & NEW A flood. A freeze. A crippling heat wave. Our climate isn't easygoing on structures, a fact that weighs more heavily on Houston homeowners with each passing year.
New builds are a top choice among buyers. There is a daily convenience of energy efficiency and "smart" tech. And these things "can make a huge difference to the long-term structural integrity of a home," says NextGen's Wang. (And who, by the way, doesn't appreciate a turn-key, design-savvy property?)
Andrew McCain of Compass says, in his experience, new builds are especially popular among folks moving into Houston from other cities. And as for that pesky post-pandemic inflation? He suggests we likely have yet to see the impact, but buyers can expect to inherit that increased cost soon.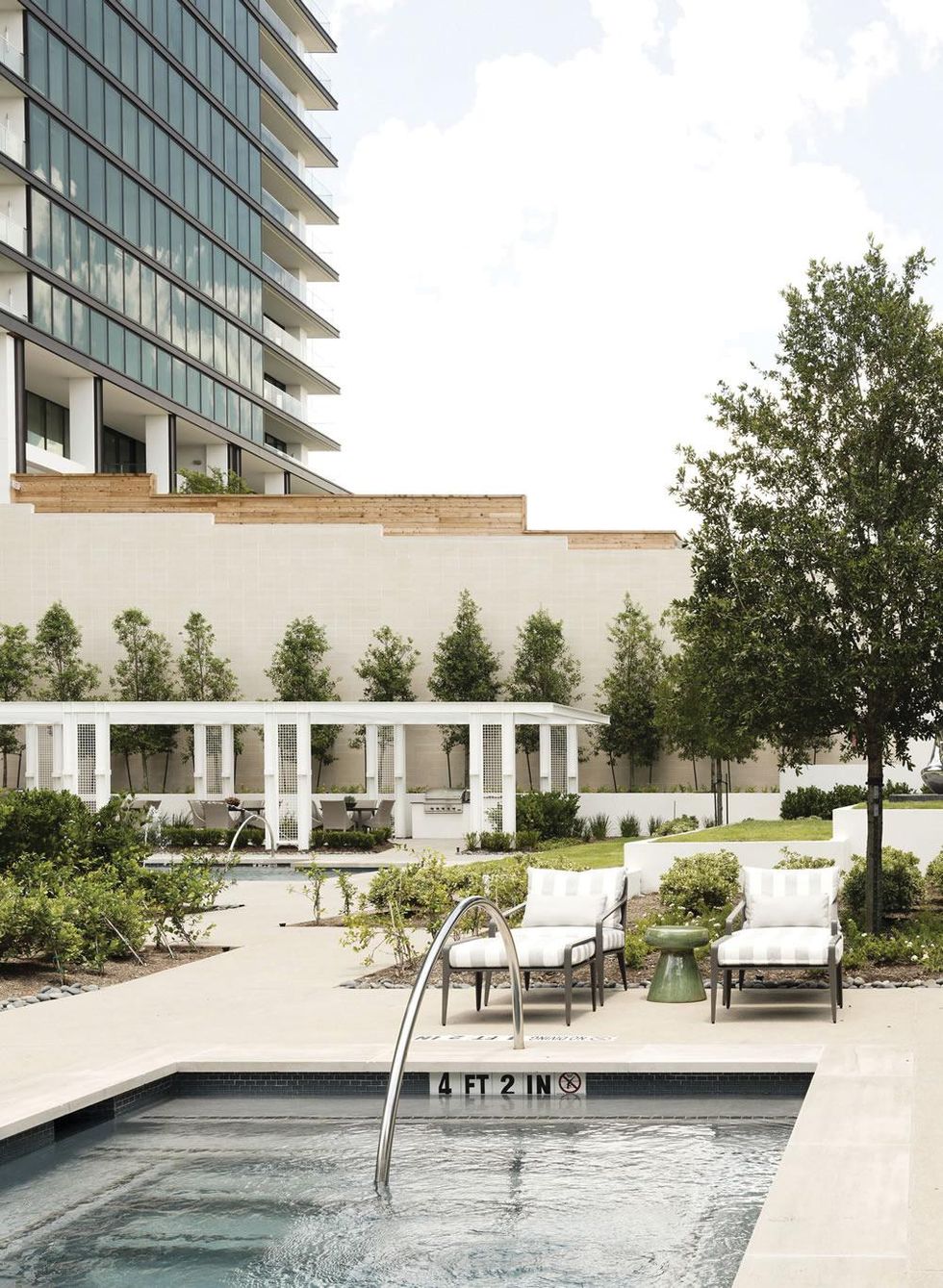 HIGH-RISE HAUTE The Covid-era realty market is sky-high. Literally. Jacob Sudhoff, CEO of Douglas Elliman's Texas operation, said his firm did more luxury high-rise and mid-rise business in the first quarter of 2021 than in all of 2020. "And we are seeing continued growth."
Sudhoff attributes this boom, which is affecting "the neighborhoods" like River Oaks more than Downtown, to many factors. Crime is less of a concern, he says, and your penthouse is unlikely to flood. But mainly, a Covid priority shift might be at play. "Some people are upsizing their second homes and downsizing their primary homes in Houston. They want a lock-and-leave in the city, as they expand on the ranch or in Aspen."
The next big high-rise real estate trend: converting apartment buildings to condos, to create more inventory in the $500,000-$600,000 range, where there's a serious dearth. The Museum District's Parklane project is leading the way.
Home + Real Estate