Lynn Wyatt, Johnny Carrabba and Others Navigate the New Normal
Lynn rides the ranch as Henry counts squirrels and Johnny scrubs! Our publisher reports how well-known Houstonians are surviving the pandemic.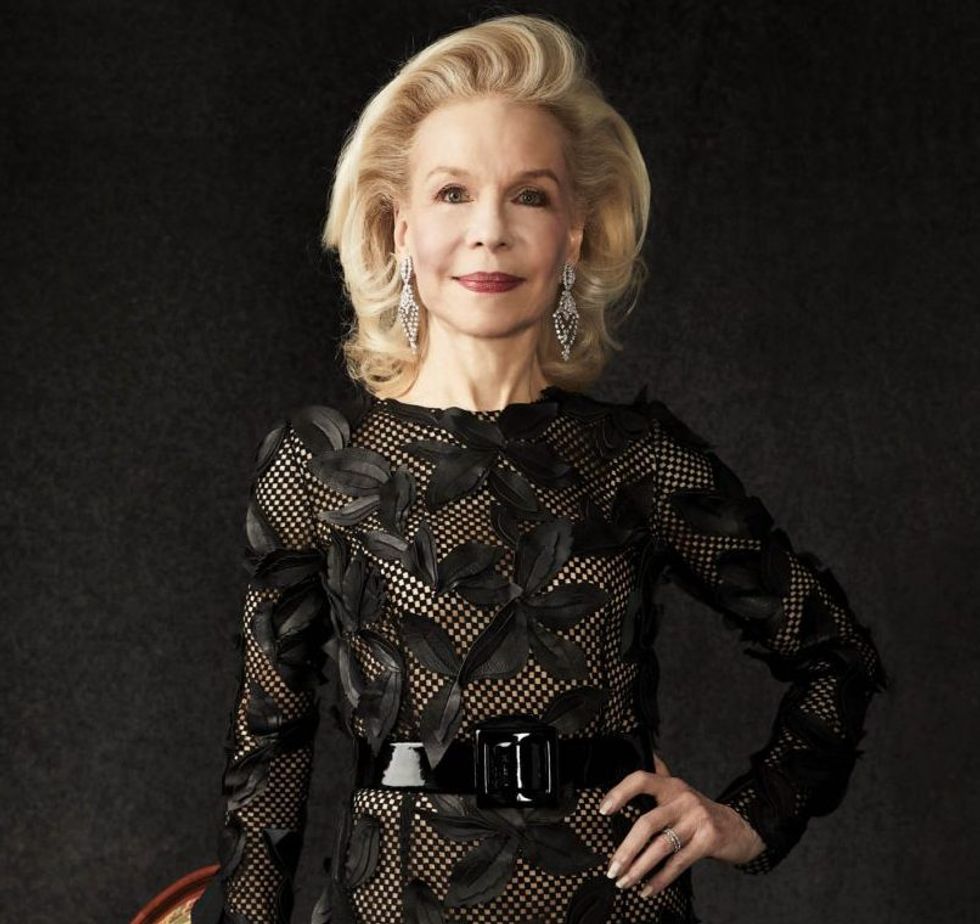 As we grow accustomed to these preternatural times, I'm feeling a tad invigorated as we slowly tiptoe back into the economy. Of course, anxiety and uncertainty still remain, but I think resilience is now the bold color in the emotional landscape of Houston. We are Houstonians! Resilience, grit, coping skills, the capacity to recover from hardship — this is in the fabric of our being.
---
I personally am seizing the opportunity to reset my life, spending quality time doing little things to renew myself. For example, I'm obsessed with birds. Having been on miles and miles of quiet daily walks, I seek them out and listen to their song. They have been incredibly abundant this spring. Also, I've been painting up a storm, and birds are the main subjects of my canvases. Long walks and brush strokes have brought a true sense of well-being.
I checked in with a few friends to learn about things they do or rituals in their life that help them to stay calm during these times. Amidst the unrest, as we seek ways to move forward, we are finding calm. I hope you are, too.
Lynn Wyatt
Houston socialite, philanthropist and local celebrity beloved by all
It sounds so corny but my two favorite words are "thankful" and "grateful." And I'm so thankful right now that we have ranches we can go to while it's dangerous for our health to be in the city and public places. I worry about [my husband] Oscar so we are staying away.
I feel fortunate that I've been able to give back. My parents were very involved in Houston, and they taught my brother and me to always give back to the community. So early on I learned to do that. I've been involved in the arts and homelessness for so many years.   But I can't work on things unless I'm hands-on and involved. I like to see eyeball to eyeball, so I've had to step back a little bit while I'm away. But it'll all come back around.
It's been a slow-down time; I've been doing a lot of reading and enjoying my youngest son, Brad, who is head of all Wyatt ranches. I'm grateful I have places to go. I feel fortunate that I'm away, but I love and miss Houston.
Someone once asked me, "Were you born in Houston?" And I started laughing and replied, "I was born, bread and buttered in Houston!"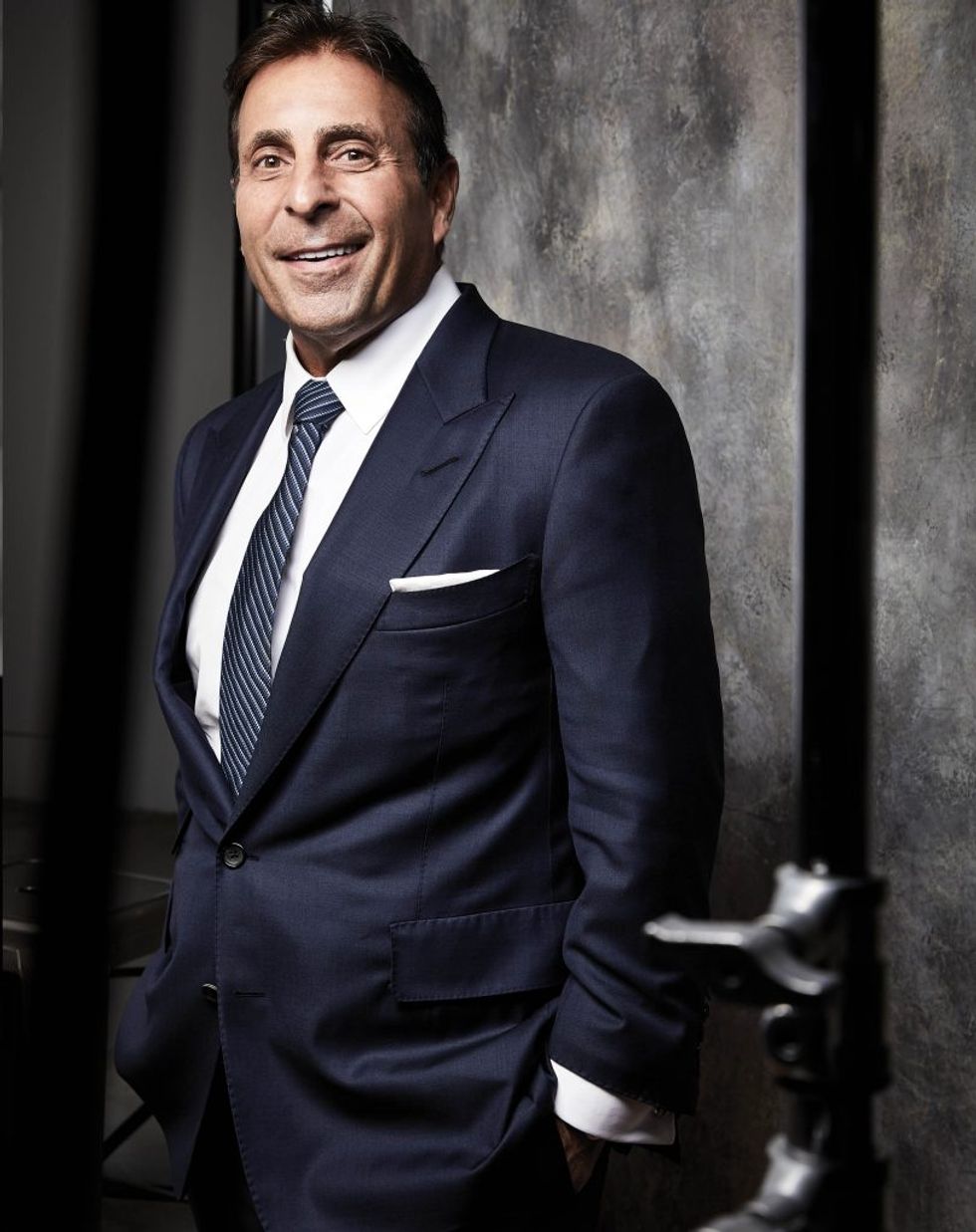 Johnny Carrabba
Carrabba's founder and restaurateur for three decades
I have been going to Memorial Park for brisk walks and trying to meditate, but my real therapy is spring-cleaning my parent's house. My sister Weesie and I have cleaned my parent's house from head to toe. Feels so good!
And when it comes to the restaurant biz, carry-out has saved my life! Even though the game has changed, our community continues to shower us with love and support! And that love has been going on for more than 33 years now!!! You can't beat Houston, Texas!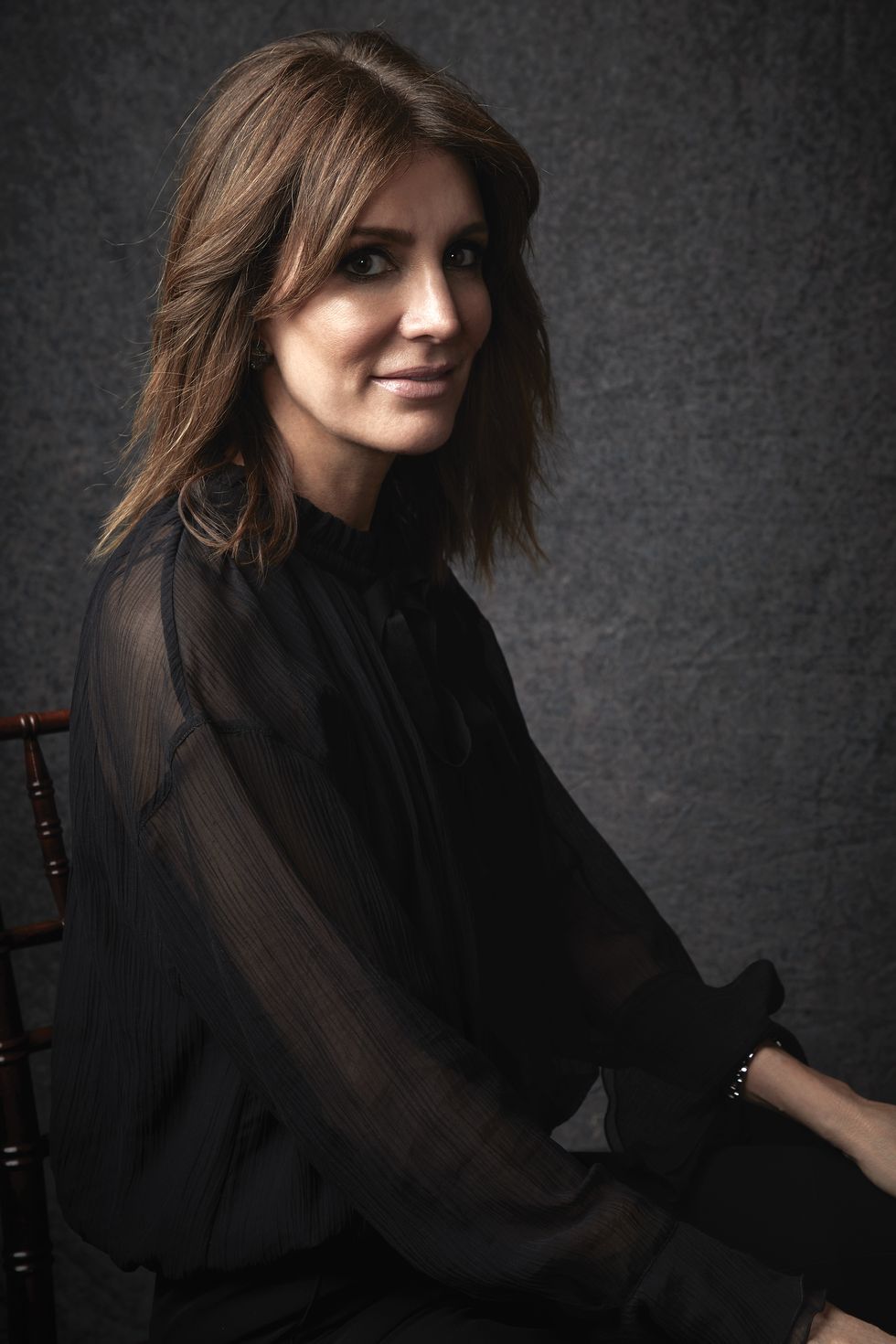 Tiffany Masterson
Beauty mogul and founder of Drunk Elephant
This has been the most surreal time because we don't know or see anyone who is actually sick. But hearing the stories from friends in other parts of the country is absolutely heartbreaking and nerve-wracking.
I think the thing that calms me is knowing we can do our part by staying inside, which ultimately helps protect those at risk. As scary as it's been to watch, it's also been wonderful to be with my family — family dinners, long walks, learning some yoga, cooking, working out, lighting candles, taking baths and having time to catch up on work emails and with old friends on Zoom. We even got a new puppy!
Suddenly not having to travel so constantly has been a huge relief, and I'm just cherishing the time at home. Yet I've still gotten a lot of work done. There may just be some new products coming out of this!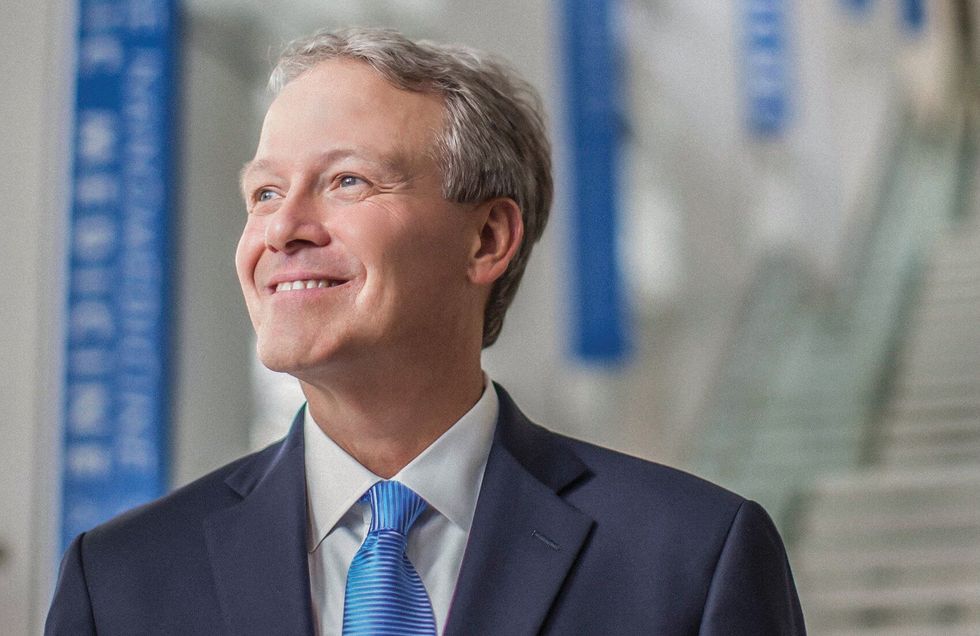 Marc Boom
President & CEO of Houston Methodist
This crisis has been exhausting for the nurses, physicians and other staff at Houston Methodist who have selflessly cared for patients in need. At the same time, it has been fulfilling as all of these great individuals are doing exactly what they were called to do.
As I've said to the team many times, we are running a long marathon, so it is important to take care of ourselves. For me, that has been making sure to keep my nightly ritual of walking our two dogs (Tessa and Major, who are both 75-pound Bouviers) for a couple of miles late each night just before going to bed. It's a time to unwind, collect my thoughts, and plan for the next day, often times while listening to a podcast or a novel. Also, our youngest daughter has been baking up a storm, so I need to walk off her delicious creations!
The other way I unwind is spending time with my family in the evenings streaming TV — our current binge is Brooklyn Nine-Nine — or fiercely competing at our favorite board game, Ticket to Ride.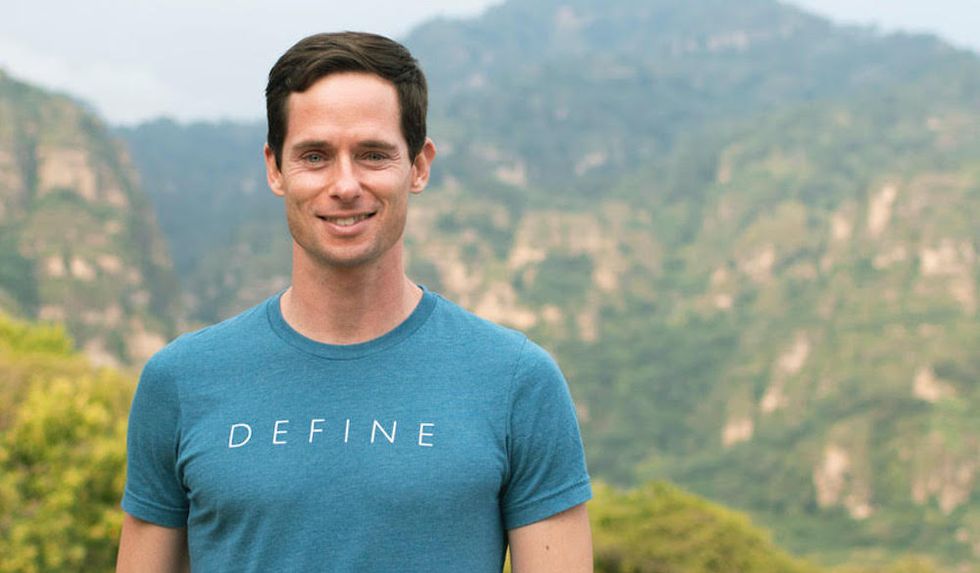 Henry Richardson
Founder of Define Body & Mind
It's been a wild ride. I have been thinking a lot about how to manage these moments of increased uncertainty and stress. I feel like I should be rather equipped to manage these times because I just finished my graduate degree in positive psychology and I'm working right now as an assistant professor teaching a course on wellbeing. However, it has been really tough.
My standard go-to's for peace and happiness are, perhaps at no surprise, physical movement and meditation; however, they look very different during Coronavirus than they did BC (before coronavirus). Instead of the indoor cycling class, I now go biking with my son. We try to start our day before school going biking around our neighborhood for roughly 15-20 minutes. It's not a long time for exercise, but in many ways it's now serving me even more. We have made it a game to point out the number of squirrels we see run across the road as we ride by. We pay attention to the sounds of the birds chirping, and we purposefully try to spend time breathing in nature.
I am the first to admit that I have felt myself "downward spiral" at various points throughout our time in quarantine, however, I can always rely on movement, nature, and bonding time.
I've also been more drawn to my meditation practice. What is interesting is that I lost my meditation practice the first few weeks of quarantine. It was like the survival instinct part of my brain took over and told me that meditation wasn't important right now. However, I have realized more than ever how integral meditation is for our wellbeing.
I've actually had a little success with bringing my son into my meditation practice because we play soothing music, make it smell wonderful with essential oils, and create an atmosphere that is essentially the opposite of Covid-19 fear, stress and constriction. Our natural instinct might be to close off, but it is so apparent that we crave opening and then re-opening each and every day.
Dispatches