River Oaks Mansion with 'Park-Like' Grounds and Greenhouse Goes on Online Auction Block Next Month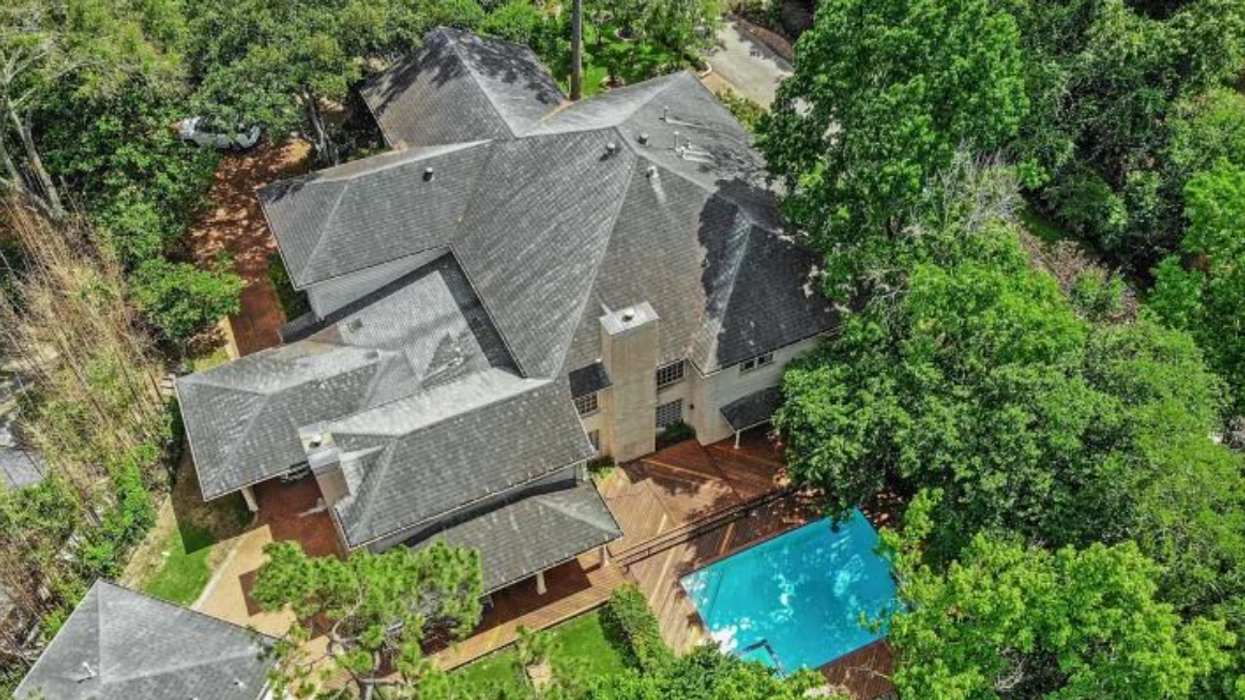 MOVE OVER, EBAY. Another online auction site, ConciergeAuctions.com, has got something more impressive up for bid these days, as it plans to facilitate the auction of a vast River Oaks estate next month.

---
Concierge Auctions, said to be the largest luxury real estate auction marketplace in the world, will partner with Walter Bering of Martha Turner Sotheby's International Realty to sell the property at 4006 Inverness Dr. in River Oaks. Bidding will take place online from Sept. 23-28, a rep for the auction company said. "Currently listed for $5.5 million, the property will sell 'no reserve' — meaning there is no set or expected opening bid — to the highest bidder," added the rep.
The home sits on a semi-secluded and very private "park-like" acre, says Concierge, and boasts a greenhouse, pool and sprawling wood deck. The 7,312-square-foot home at the site is being offered at lot value, meaning this is the ideal opportunity for buyers "to construct their dream home."
The property, in River Oaks' Tall Timbers section, boasts many mature trees and is perfect for outdoor entertaining, according to Houston Association of Realtors' notes on the home reference. "The spectacular grounds create the perfect blank slate for alfresco events," says HAR.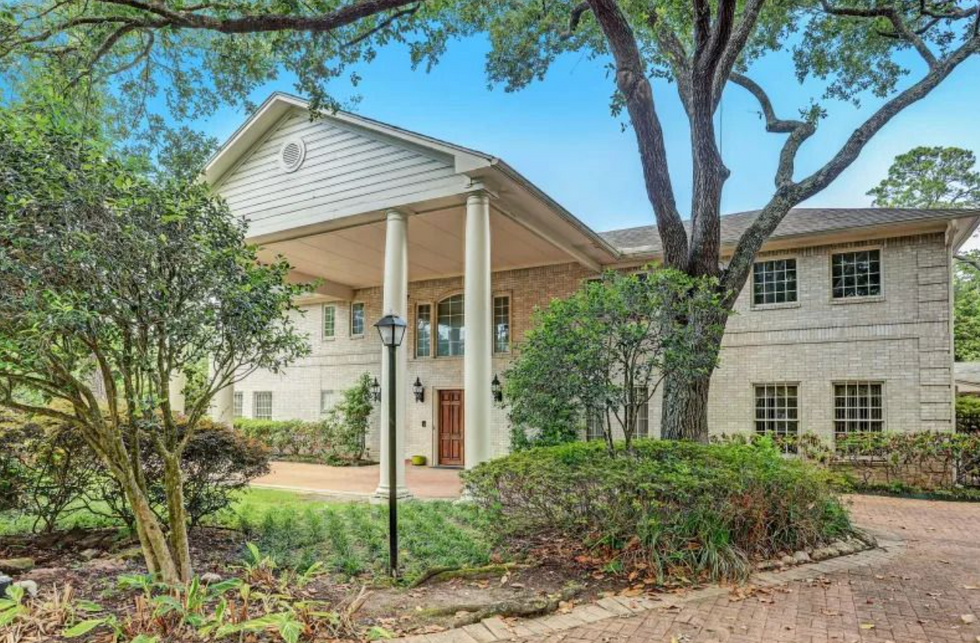 This stately multimillion-dollar mansion on Inverness in River Oaks is being actioned off online as a tear-down next month.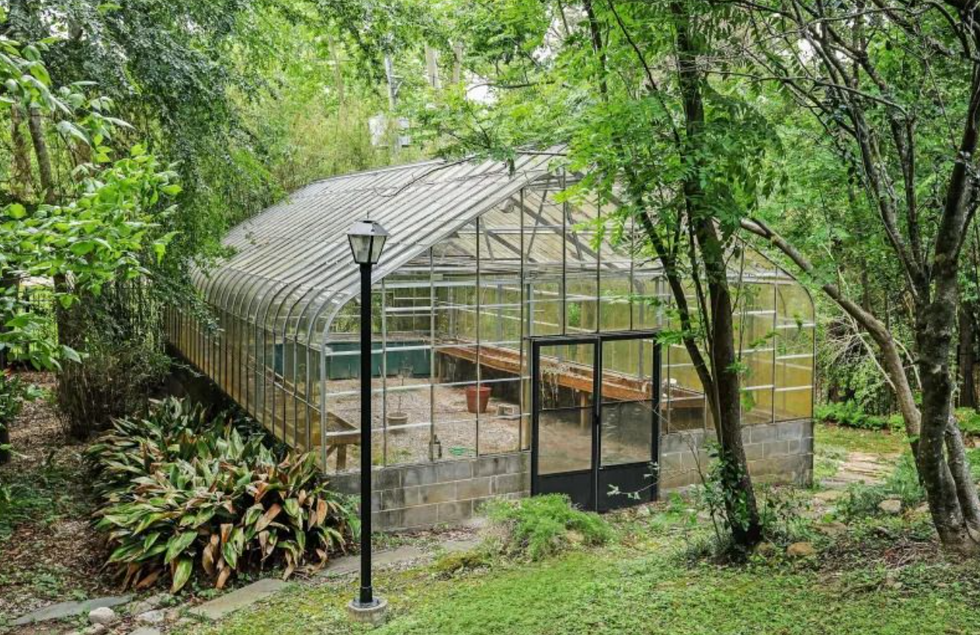 The estate boasts a greenhouse nestled among an acre of woods.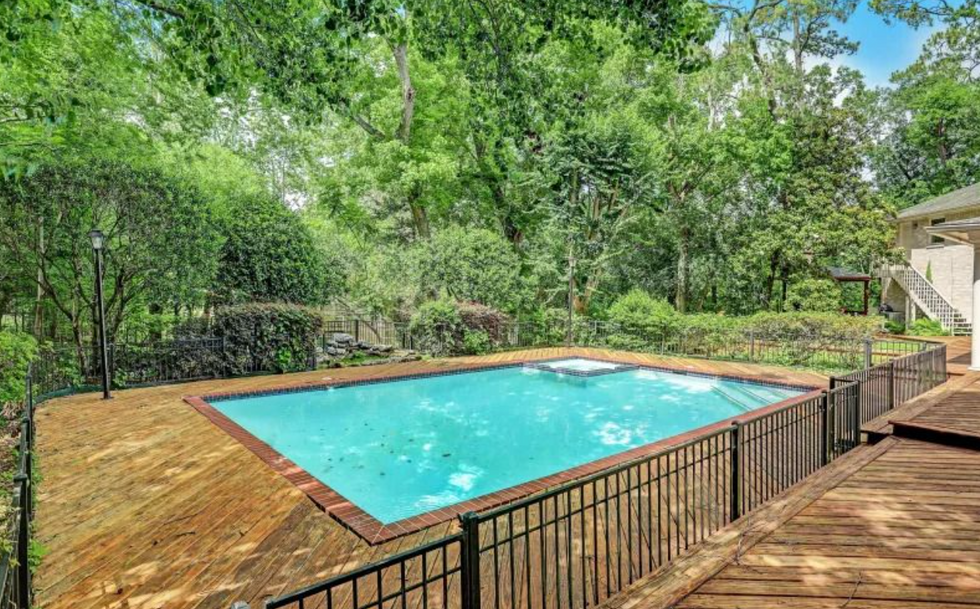 The pool and hot tub are flanked by wooden decking.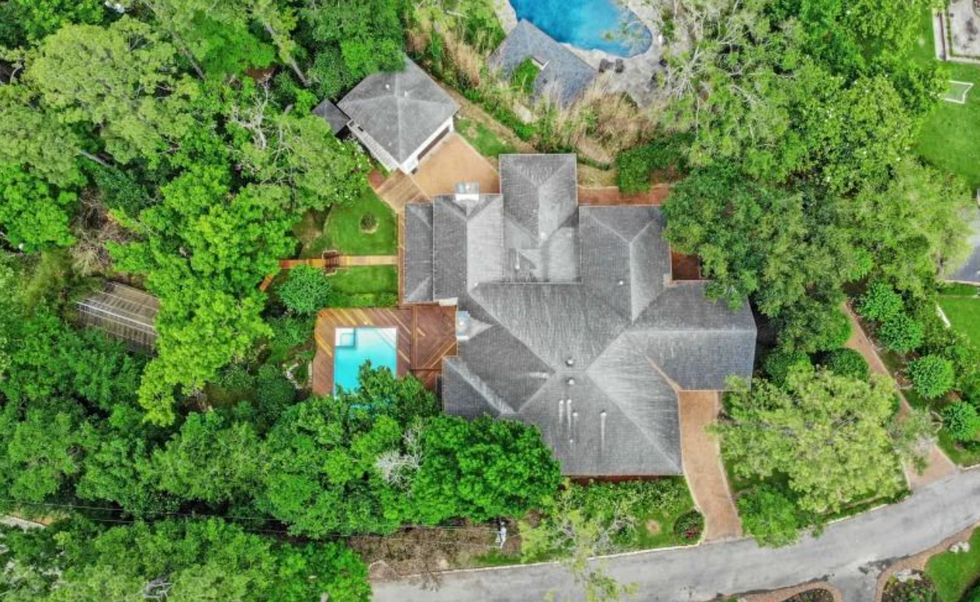 Another aerial view of the property
Home + Real Estate