Interior Dialogue: Star Designer Benjamin Johnston, aka 'Biscuits Australia,' Took Our Crazy Quiz
Julie Soefer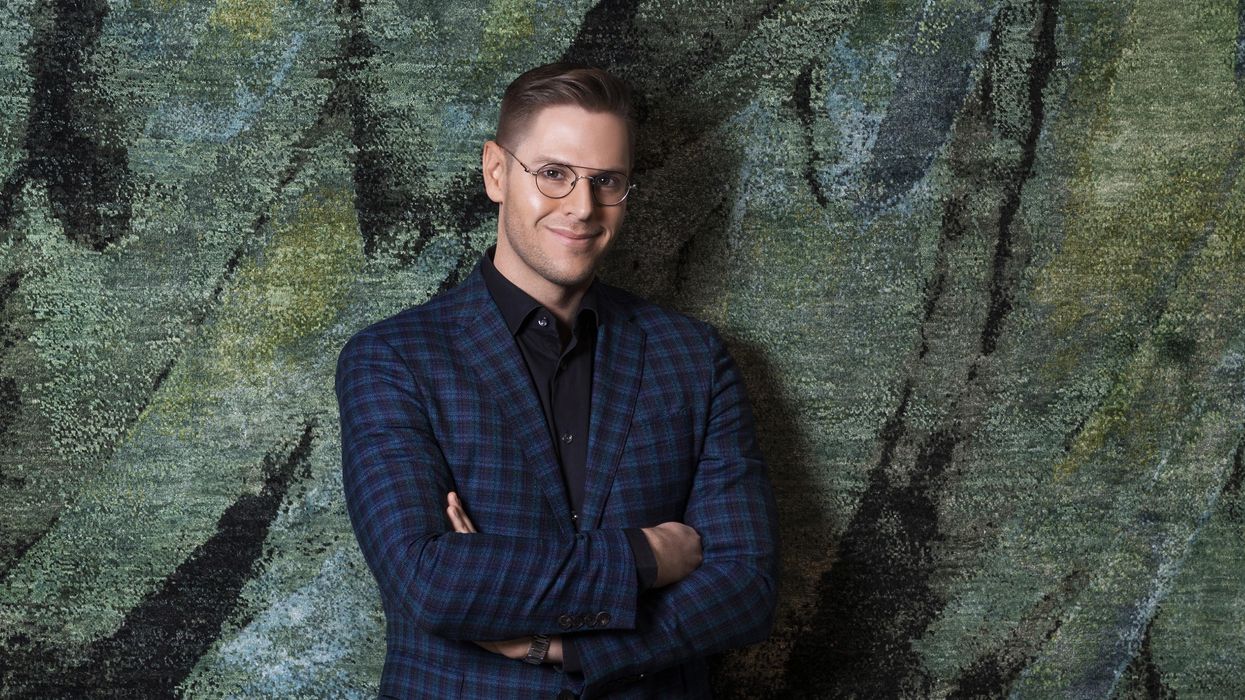 BENJAMIN JOHNSTON IS a top-tier interior designer and creative director of his own eponymous design studio. And, with more that 112,000 Instagram followers, he's one of Houston's most effective and beloved designers on social media. One of his highest profile new projects meets the public this week, when his two-year collab with Thompson Custom Homes and Robert Dame Designs is toasted at a showhouse event on Wednesday. But before he pulled out the Champagne, he answered our 20 questions.
---
What accomplishment are you most proud of? Building a world-class team of designers and architects that bring beauty to our beloved city every day.
Name three things on your bucket list. I plan to check two items off of my list later this year when I head to South Africa for a photography safari and to cage dive with great white sharks! After that, I will be breaking ground on my dream home and look forward to inviting friends and colleagues over for an epic housewarming party!
When you were a child, what did you want to be when you grew up? An architect.
If you weren't doing what you currently do for a living, what would you do? Architecture or graphic design.
Don't be modest: What's something you love about yourself? I'm a strong mentor and coach.
What do you appreciate most in others? Loyalty.
What's something you can't go without for more than a day? Coffee.
You have an unexpected day off in Houston. How do you spend it? I would sleep in for a bit and then cook breakfast at home. After hitting the gym, it would be time for lunch (and perhaps a little bit of day drinking) with friends, followed by a stroll through Hermann Park and the MFAH. After a disco nap, I'd be headed out for cocktails and a late bite at any number of Houston's celebrated restaurants.

Is there a new restaurant or bar in town you're loving? The newly re-opened bar at La Colombe d'Or and Le Jardinier restaurant.
Finish this sentence: Skinny-dipping is… For the young.
Name-drop time: Who's the most famous person you've ever met (and how did that happen)? Cindy Crawford! She came to Houston to promote one of her new collections, and I was fortunate enough to hear her speak and share a quick hello.
Tell us about your closet. Something new you love, and also something old? I'm an Etro fan through and through. I pick up a few new pieces each season, but still wear sport coats I bought from them many years ago. They are fearless with pattern and color, and best of all, I can wear things off the rack, even at my height of 6'4". Go figure!
Your porn-star name is your favorite thing to cook plus your where you want to go on your next vacation. Go! Biscuits Australia. So good!
Your alternate porn-star name — they have those, you know — is your favorite Houston restaurant plus the label on the undies you're wearing right now. Le Jardinier Andrew Christian. That one's a mouthful.
What would you choose as your last meal? I've been a vegetarian for over a decade now, so some world-class Mediterranean fare would most definitely be at the top of my list.
The dinner party question: Name three people, from now or any time in history, you'd invite as your perfect guests. Iris Apfel. Notorious RBG (Ruth Bader Ginsberg). Meryl Streep.

Is there a charitable cause you support, and why that one? Covenant House and the Mission of Yahweh are both very close to my heart. I spend my days helping people create the homes of their dreams and believe that everyone should have access to a safe, comforting place where they can take shelter when facing challenging time.
What's something about you people would find surprising? I'm an introvert living in an extrovert world.
Who would play you in the movie of your life? Matt Bomer, please.
In five words or less, what's your advice for living a happy life? Be kind and content.
Style