The Great and Powerful Oz
Australia is beyond shrimps on the barbie. The beautiful country's fast-emerging, hyper-fresh, always fun and uniquely multicultural food-and-wine scene is rightly demanding the attention of the culinary world. Time to take a tasty trip Down Under.
Editors' Note: We might not be able to travel right now, but there's no harm in reading about fabulous destinations! Our piece on all parts of Australia a few years back is still one of our favorite travel stories ever — and the gorgeous photographs are everything! Happy dreaming.
---

The kangaroo is in there somewhere.
When you visit Australia to explore its food and wine culture, you expect at some point to be asked to eat kangaroo. And now the marsupial-munching moment — as you sit in a corner banquette at Attica, almost planetarium-like in its dark-blue-and-black interiors — is nigh.
Chef Ben Shewry's farm-to-table restaurant (or "paddock-to-plate," per the local parlance) is located in a Melbourne suburb. Dining here is degustation-only — tasting menu, chef's choice. Tonight the meal began with a dish that more resembled a centerpiece than an amuse-bouche, with raw leaves of mustard, rainbow chard, sorrel and kale, all harvested from Attica's nearby garden by Shewry's band of chef-farmer helpers, coming in a vase alongside a dipping sauce of house-made sour cream spritzed with caramelized-apple balsamic. It continued with course after course of brilliant oddities, as in slices of Santa Claus melon "aged" in a bacterial process that renders its honeydew-like pale green flesh translucent and glowing, then sprinkled with a glittery red dust of dried Davidson plum. Like most of the meal, it's eaten with your fingers, as no silverware has been proffered.
Now the 'roo arrives, along with a knife and fork. Buried under a patchwork of lacquered medallions of sliced purple carrots that conceal its contents is, it turns out, a mound of chipped meat, cooked rare. Marinated in kimchi and seasoned with lime zest and Tasmanian mountain pepper, the easy-chewing meat tastes mild, and tangy due to the preparation. Kangaroo, like so much of Australia's celebrated cuisine these days, is delicious.
Food and wine, in fact, is even a memorable part of the flight over! The service stars of Air New Zealand, offering direct flights to Auckland, connecting to Melbourne and most other Aussie destinations, tout an elegant menu in the Premium Economy and Business Premier cabins. Thin slices of peppered salmon come in an artful rosette, and the roasted chicken lights up in your mouth, pairing well with its green-olive-spiked broth.
Given all this attention, it fits that Oz this month hosts a highly anticipated annual gastronomic event: The 50 Best Restaurants in the World. Various talks and events will take place in Melbourne — and at the Sydney Opera House. Shewry's Attica is currently No. 33, as it happens, and yet he's just one among many chefs making Melbourne an exciting food town.
The city has a lot going for it as a culinary destination. Besides the fact that overnight accommodations include the casino-resort-style Crown Towers hotel on the south bank of the Yarra River — beyond opulent with soaring lobbies and grand staircases of black marble, with a posh, sprawling spa for high rollers and a brand-new tower about to break ground any day.
As a foodie paradise, Melbourne has a few other perks Houstonians would find familiar. There are temperate climates nearly year-round, so local produce of all sorts is easy to source, and there's proximity to both open land and rolling sea, so livestock and seafood are bounteous. Also, Melbourne is a young city that draws much from its immigrants — the Chinese, the Greeks, the Italians, the Californians (they came for the Gold Rush of the 1850s) have all had their say.
The result, a work-in-progress, is a city that prizes high quality, served up in a fun-casual way. It doesn't seem like a gimmick; they take their lack of seriousness very seriously. (Attica's relative formality, the eating with your hands notwithstanding, is a bit of an outlier.) In Melbourne, on and around Flinders Lane, omnipresent baristas pour "long blacks" into real coffee cups, even in stalls at the subway. One small café after another serves an animated brunch — all week long — in the alleys (they call them laneways) of a city flush with busy creative types and "uni" students. Artisan cocktail bars and rooftop lounges, some tiny and almost all unmarked, appear around every corner.
And, amid it all, there are great restaurants, mostly international in style, and almost all hip, with dishes meant to share. At loft-like, all-white Cumulus Inc., a sister hotspot to pan-Asian Supernormal by star chef-restaurateur Andrew McConnell, sparkly cubes of raw tuna come atop an art project of creamy goat curd and neon-green crushed peas. At Taxi Kitchen — chef Tony Twitchett's elevated atrium in the vast, Brutalist-architecture-on-acid mixed-use development of Federation Square — pork belly gets "candied" with a five-spice caramel glaze and plated in a red-chili sambal.
The best of the lot may be bright and bustling Chin Chin. Here, amid the exposed brick and white subway tiles and strains of '80s ditties like "She's Gonna Be Somebody's Baby," a pink-haired hostess seats you, and a hot bearded waiter in a snug black t-shirt brings you food by chef Benjamin Cooper, who sports a spiky mohawk. Interesting hair is a thing here — but not more so than Cooper's boisterous, hyper-fresh plays on Thai food, a la his wedge of charred green cabbage slathered with a relish of peanuts, coriander and soy.
Out the window, projections of fantastical nearly nude portraits by American artist Matthew Barney flicker upon a wall lining a laneway. The hostess, Sophie, happens by. "Here in Melbourne," she muses, "we like to make a stir."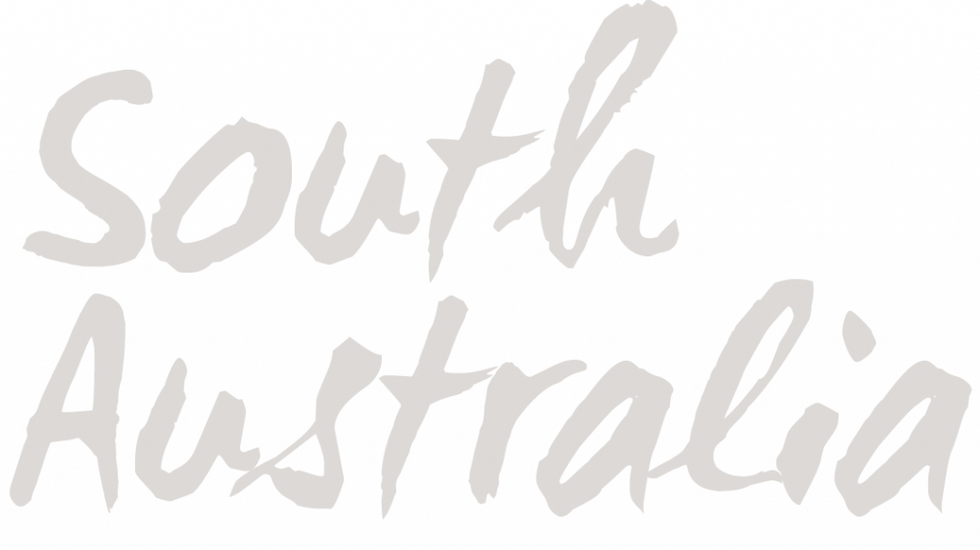 Here in South Australia's Barossa Valley, whose dry rolling paddocks spread out in all directions, often with more kangaroos about than humans, Shiraz may be king. But at Seppeltsfield winery — founded in 1850 by an immigrant from near Germany and Poland — tawny fortified wine rules. It's the only winery in the world that releases a 100-year-old, single-vintage wine each year, which you can taste when you visit. A sip of 1917, as it happens, offers hints of strong coffee and a long finish of dark chocolate.
But what might be the most exciting at Seppeltsfield is what's new. "They call us the grande dame of the Barossa," says the winery's Nigel Thiel. "Well the grande dame has had some work done." Aside from some revamping of the wine-making facilities, the property has welcomed the beloved regional arts collective, the Jam Factory, into its historic former stables, and Fino restaurant into its original bottling room.
Marvelous Fino's old stone space, modernized with walls of concrete and glass, spills onto a patio dotted with big palms and white table umbrellas and flanked by a stone wall and vine-wrapped trellises. The food celebrates the bounty of the region, as in a salad of beets — orange, pink and crimson — presented on a half-pipe of buckwheat "crispbread" with dollops of yogurt and a sprinkling of pistachios. Fried sardines swim in a pretty puree of kale-like cavolo nero and almonds. The regional wine list — Shirazes, yes, and also dry, fragrant Rieslings — is exhaustive.

After such a meal, perhaps a soak in a nice hot tub is in order? Down one of the Barossa's winding roads is Kingsford Homestead, an 1850s sheep ranch whose sturdy farmhouse is now a B&B (and whose rustic shearing shed has become a banquet space). Kingsford provides guests an outdoor bath, in a claw-foot tub, on the edge of a ravine, serenaded by the rustling of a thousand gum trees. The only eyes on you might be those of a rose-breasted cockatoo flying by. (Other wildlife abounds. Kyran Gardner, who keeps up with the grounds, might calmly tell you keep your distance from beautiful, large Golden Orb spiders, which spin vast 3D webs that favor art installations. "It isn't too venomous," he says.)
Another must-stop for foodies visiting the Barossa is FermentAsian in the village of Tanunda. The place is sometimes called "the miracle of Tuoi Do," the young Vietnamese chef-owner who carved a restaurant out of the former home of a prominent family. Her mission was to create a wine-friendly eatery that maximizes local ingredients and glorifies the culinary traditions of Southeast Asia. She succeeded, as in the Muc Va Hanh Nuong, a heap of local squid, chargrilled and paired with slow-cooked red onions and tossed with crunchy cucumber in a citrusy, fish-sauce-imbued dressing. A lemony-mineral swallow of Jim Barry's crisp white Assyrtico from the nearby Clare Valley — using grapes native to Santorini, for the first time in Australia — creates fireworks.
Another of South Australia's wine regions is McLaren Vale, further south, nearer the coast. Olive and almond trees grow wild, thanks to the area's Mediterranean climes. There's an artsy vibe. And foodies could explore small wineries and fun little eateries here for days.
At easy-breezy Star of Greece, perched on a seaside cliff and named for a ship that ran aground near here 125 years ago, thin slices of Kingfish sashimi are dotted with avocado cream and pork-crackling crumbles. In a landmark former stagecoach station — its original wine cellar still in use — the Salopian Inn is more hip than quaint in its modern guise. The open kitchen churns out a range of shareable sensations, none more memorable than its take on Balmain bugs. These would be a cross between crawfish and lobster, in both taste and size, but scarier and more prehistoric-looking than either. The Salponian steams it, splits it right in two lengthwise, and pairs it with an Asian-esque salad of pickled eggplant and green tomatoes.
A visit to the region would not be complete without a night or two in the large central city of Adelaide, ringed by leafy parklands. It's known as the City of Churches, because its European founders, eager to celebrate their religious freedom, built many a house of worship — not because its youthful, cricket-playing, barhopping citizenry is all that pious.
Here in Adelaide, however — where the chic new hotel Mayfair has not only a gorgeous atrium-style rooftop bar but also rooftop beehives for procuring the honey its chefs and mixologists use in a dozen clever ways — one can indeed worship at the altar of food and wine. The Adelaide Central Market is a busy farmers-type market with several cute little breakfast places whipping up eggs Florentine and mushrooms. And, just down the street from the hotel, communal-tables-touting Osteria Oggi does house-made pastas with simple sauces — so the seasonal local ingredients shine — for a cute crowd of long lunchers.
But the high church here is Orana, another of those degustation-only places like Melbourne's Attica. Ridiculously handsome chef-owner Jock Zonfrillo plates little food tableaus that homage Australia's Aboriginal culture in a modest upstairs room decorated with copper-colored graffiti. Early in the elaborate meal comes both a particularly memorable course — baby cuttlefish, cooked quickly on direct coals, chopped and emulsified in rich beef fat — and the chef himself. Between f-bombs and self-deprecating jokes, he explains that the fat came "from a two-and-a-half-year-old female."
The chef tries to come off as unpretentious. But this man loves his food. This man loves South Australia.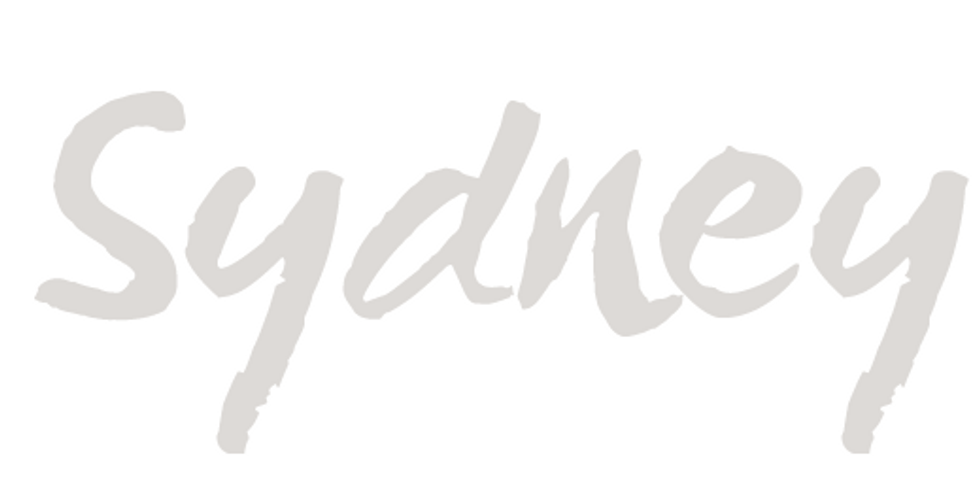 Elsewhere in Australia, folks sometimes deride Sydney — the country's biggest and best-known city — as too slick, too corporate, too touristy. And there is something extra-gleaming about the subtropical metropolis, as compared with the shadowy laissez-faire laneways of Melbourne and the sun-beaten koala-crossing countryside of South Australia. But you might shamefully admit that you long for the gleaming, that you're eager to be a proper tourist here, counting down the hours until you lay eyes for the first time upon the Sydney Opera House.
The shell-shaped bucket-lister of a sight is best observed from a booze cruise in the Sydney Harbor. The 1949 "tallship" Soren Larsen makes the trip regularly, with a mostly blond, fresh-faced crew that passes out tart local ciders and, of all things, grilled chorizo when they aren't hoisting the sails. The architecture is transfixing, set between a foreground of undulating waters and a backdrop of skyscrapers. It's okay to love it.
Just as it's okay to love Sydney's slick and urbane hotels and restaurants.
The QT Sydney hotel, set in the adjacent Art Deco Gowings and State Theatre buildings in the Central Business District, is whimsical, colorful and, well, erotic, in a way that makes you think you're missing out if you don't misbehave. Behind the check-in desk, there's a cobalt wall, layered with fancy millwork, incorporating monitors playing videos of gals in lacey garters. In the guestrooms, headboards are red leather, and the wall separating the sexy, mostly glass bathroom from the bedroom rolls right away, exhibitionist-style.
At the QT's Gowings Bar & Grill, the people watching — trying to guess who really is misbehaving — is almost as delicious as the last-course aged organic goats cheese. "You like that one?" the bubbly waitress asks. "It's good because it's made by lesbians. They sing to the goats." Of course they do.
The people watching — well staff watching — is also first-rate at nearby Rockpool Bar & Grill, set amid gray marble columns soaring 30 feet into the air, in a former 1930s insurance company headquarters. The maître d', the sommelier, the waiters are surely all former GQ models, with the smartly tailored suits to prove it. That they have a wine list and killer steaks, and bring you local rock oysters — shockingly briny and creamy and known as among the best oysters on Earth — is a bonus. The Queen Garnet bread pudding, more of a spongy soufflé really, is sauced with crème Anglaise.
And yet the best meal of all might be in the less polished, artists-and-uni-students stronghold of Newtown. Here, amid the motley mom-and-pops — vintage furniture stores, meditation-crystal shops, even a place that sells only buttons — are a dozen or so vegetarian-friendly restaurants. A stir-fry of quinoa and kale topped with avocado slices, cranberries and cashew cream, consumed on the sidewalk outside 2042 café, on a quietly unassuming and slightly gritty street, is a lovely antidote to the sparkly perfection of one of the nicest cities in the world.
Uncategorized