Time-Travel to Paris via MFAH's Latest Exhibit of European Masterpieces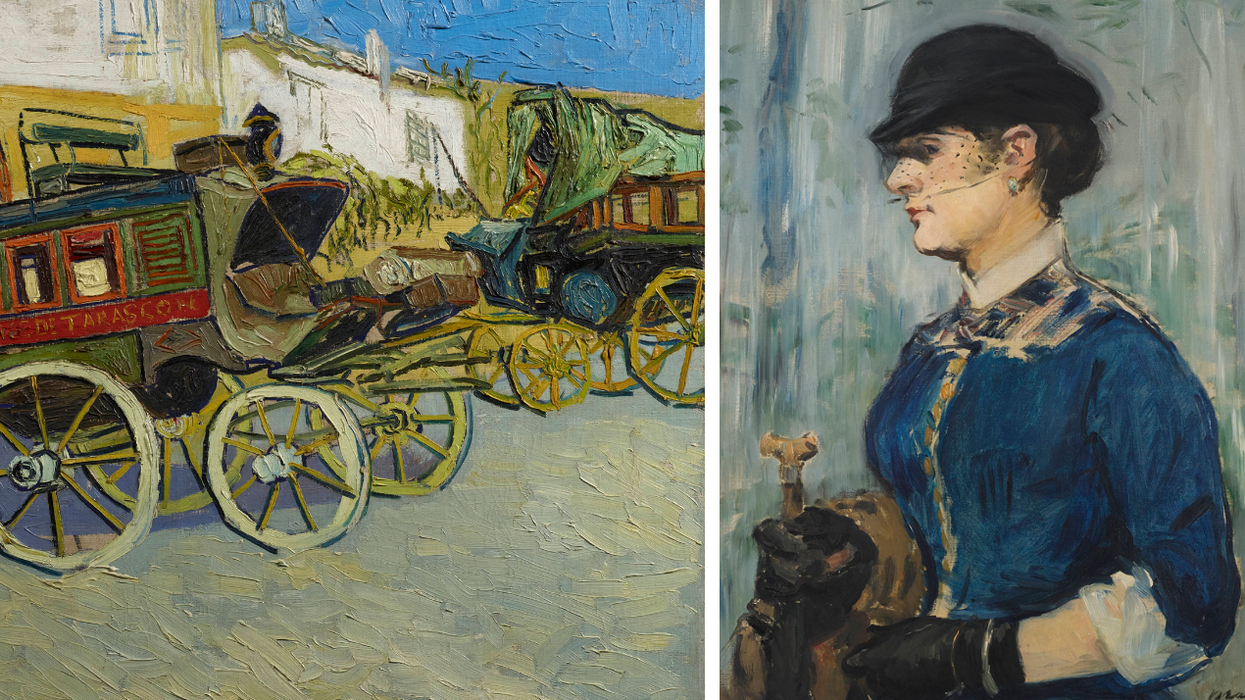 THIS SUMMER, THE Museum of Fine Arts, Houston invites visitors to travel back in time to Paris at the turn of the century to explore the cross-cultural connections between some of the most revered artists of the modern age. Impressionist and Post-Impressionist Masterpieces from the Pearlman Foundation, which opened May 21, features 38 paintings from the collection of Henry and Rose Pearlman, including works by Cézanne, Manet, Degas, Gaugin, and van Gogh. Works from the MFAH's collection of impressionist, post-impressionist, and early modern paintings are included in the exhibit, complementing the Pearlmans' interest in how these displaced European artists met and influenced each other in the years leading up to World War I.
---
Henry Perlman, the son of Russian immigrant parents — and who at age 24 founded the Eastern Cold Storage Insulation Corporation in New York — was especially interested in artists whose work was shaped by their travels and the experience of emigration. (Three painters in the show, Chaim Soutine, Jacques Lipchitz, and Amedeo Modigliani, were Jewish immigrants living in Paris.)
Many artists in the Pearlman collection, perhaps most famously Paul Gaugin and Vincent Van Gogh, crossed paths and formed friendships in Paris; the influence of one artist's work on another is one of the fascinating throughlines viewers are invited to explore in the exhibit. Van Gogh's relationship with Gaugin was notoriously volatile, but it also inspired his masterpiece "Tarascon Stagecoach," which he painted to show Gaugin how the light in Southern France was leading him toward a more idiosyncratic style of painting.
Upcoming related programming includes a lecture on June 4 by Daniel Edelman, president of the Pearlman Foundation and grandson of collectors Henry and Rose Pearlman. Edelman, along with Dumas and Winnie Scheuer, great-granddaughter of the Pearlmans, will share stories about the family and the works on view.
Impressionist and Post-Impressionist Masterpieces from the Pearlman Foundation is on view through Sept. 17, 2023.
Art + Entertainment