MFAH's New 'Culinary Canvas' Series Is a Feast for the Eyes and Palate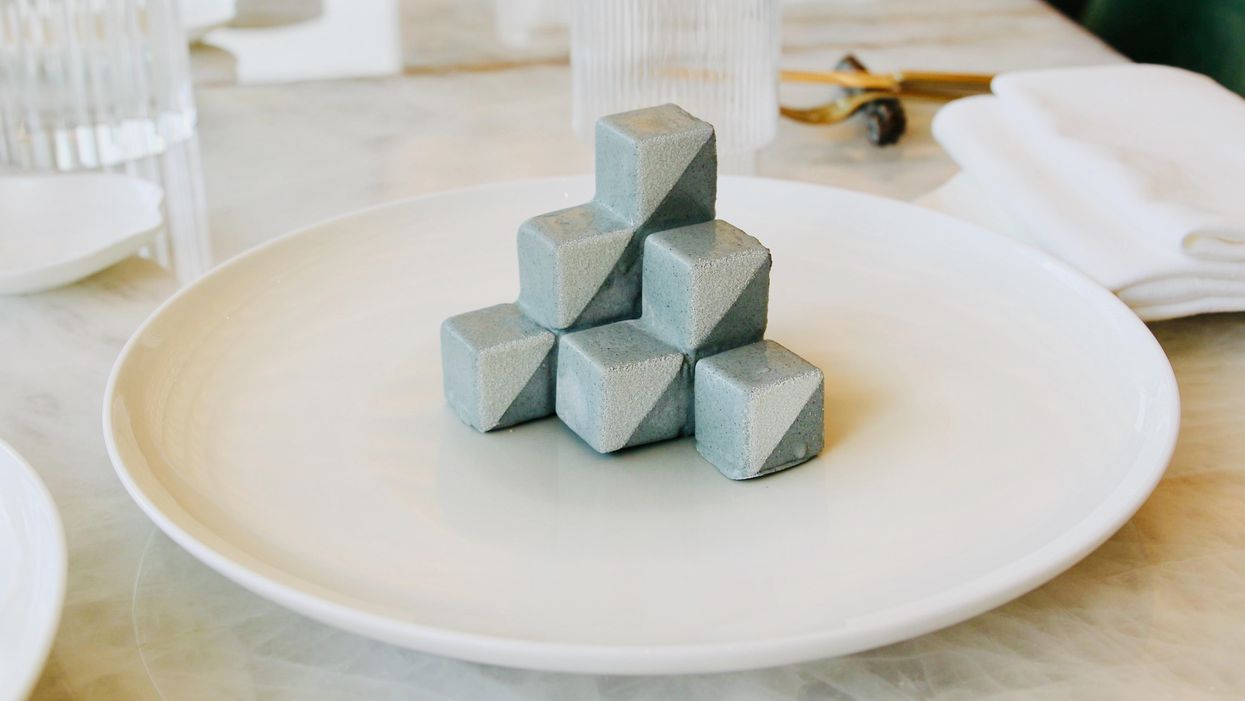 THE MUSEUM OF FINE Arts' restaurants Le Jardinier and Cafe Leonelli are rolling out the red carpet for the Culinary Canvas series, which spotlights the connection between food and art by bringing exhibitions to life in a culinary format. Getting hungry?
---
The ambitious program opened March 13, with special lunch and dinner offerings at Le Jardinier inspired by Virtual Realities: The Art of M.C. Escher from the Michael S. Sachs Collection on display in the museum through Sept. 5.Throughout the year, both will offer menu creations that coincide with the museum's ever-changing exhibitions.
"We wanted to further explore the intersection of art and food, and truly bring the works of various renowned artists to life at our restaurants," said chef Alain Verzeroli, Culinary Director of The Bastion Collection, in a statement. "With Houston being one of the most culturally-diverse cities, this concept will add another unique component to our offerings and heighten guests' overall experience."
Le Jardinier has created an a la carte menu inspired by the complex and monochromatic artworks of M.C. Escher, exploring the ideas of mirror images, infinity and duality. Inventive selections include a cocktail titled Our Checkered Past, designed by beverage director Juan Carlos Santana and head bartender Max Labesse. With a combination of Puerto Rican rum, pernod pastis, coconut, pineapple and lime, the beverage takes inspiration from the mind-bending artist and combines a touch of French perspective with an artful palette.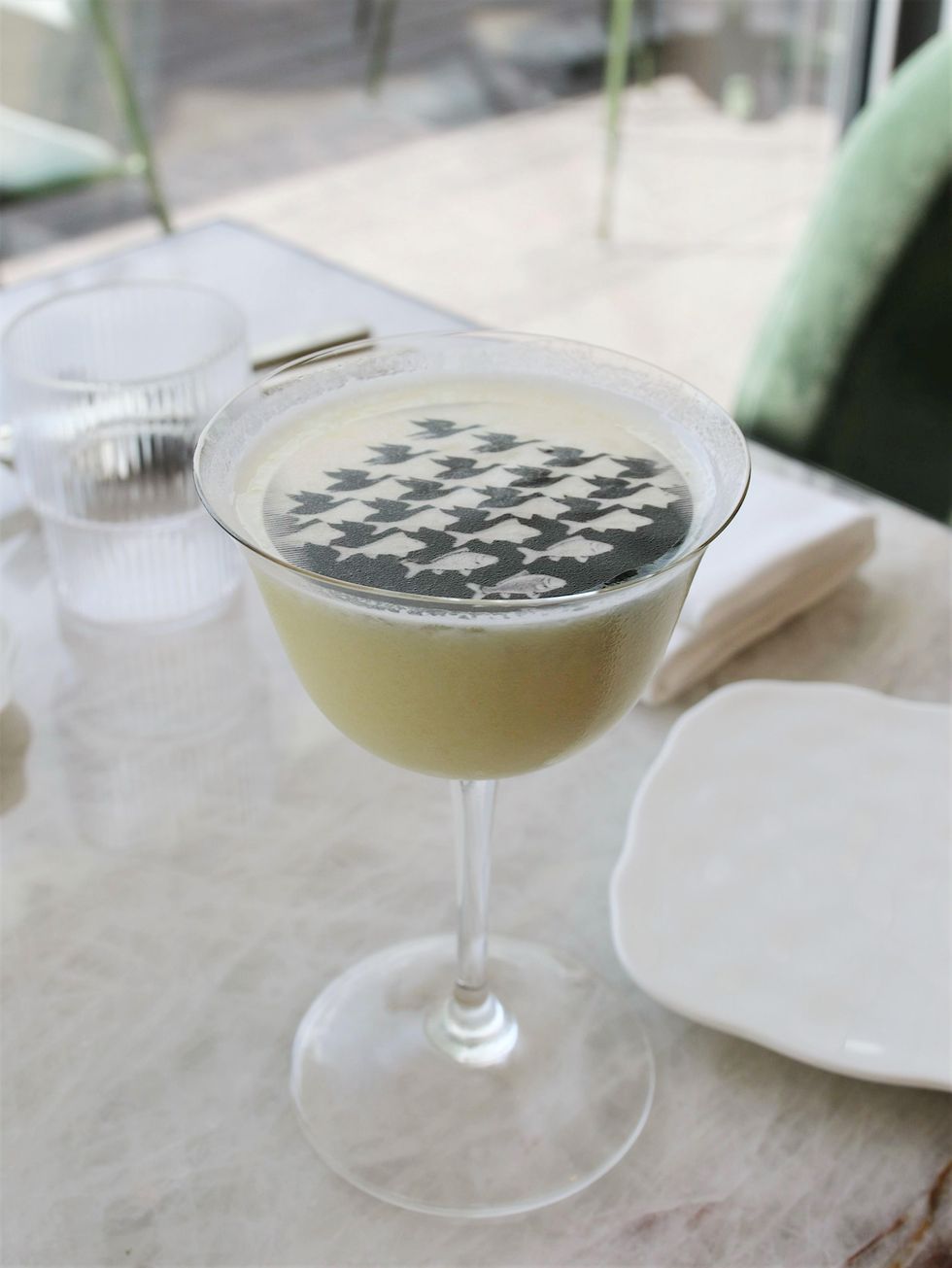 'Our Checkered Past' cocktail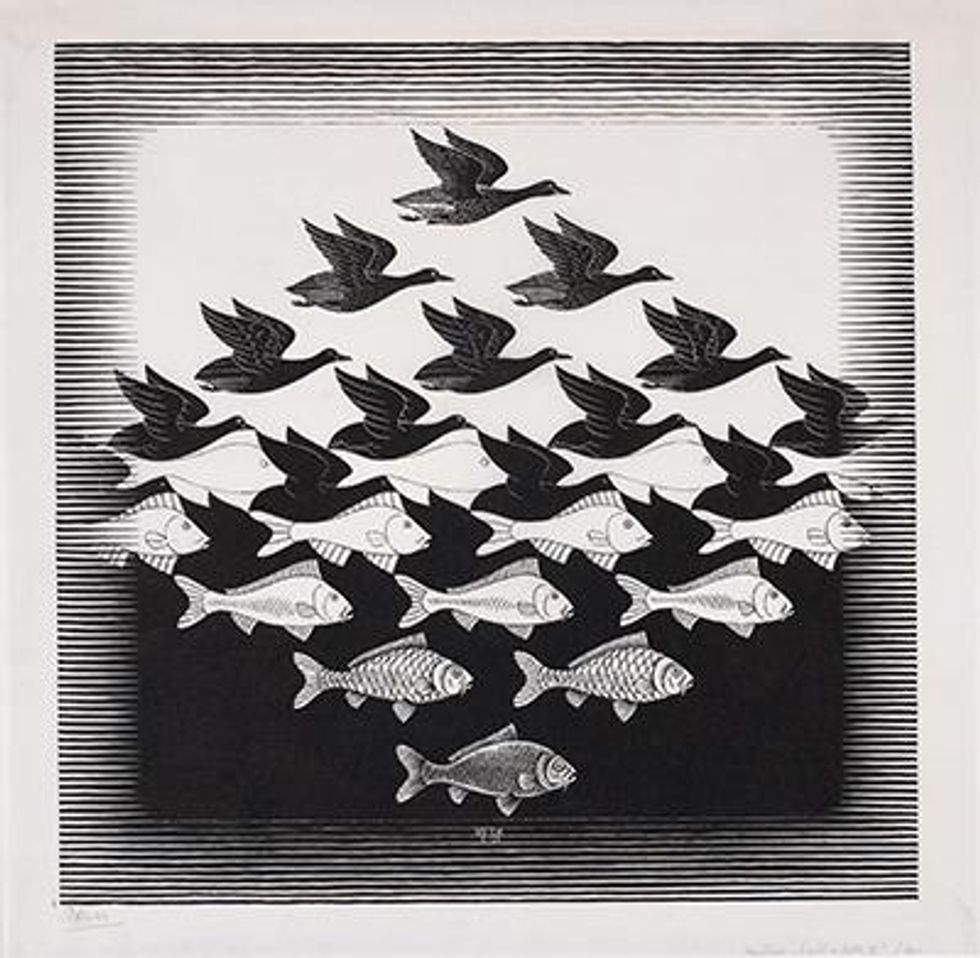 Escher's 'Sky and Water'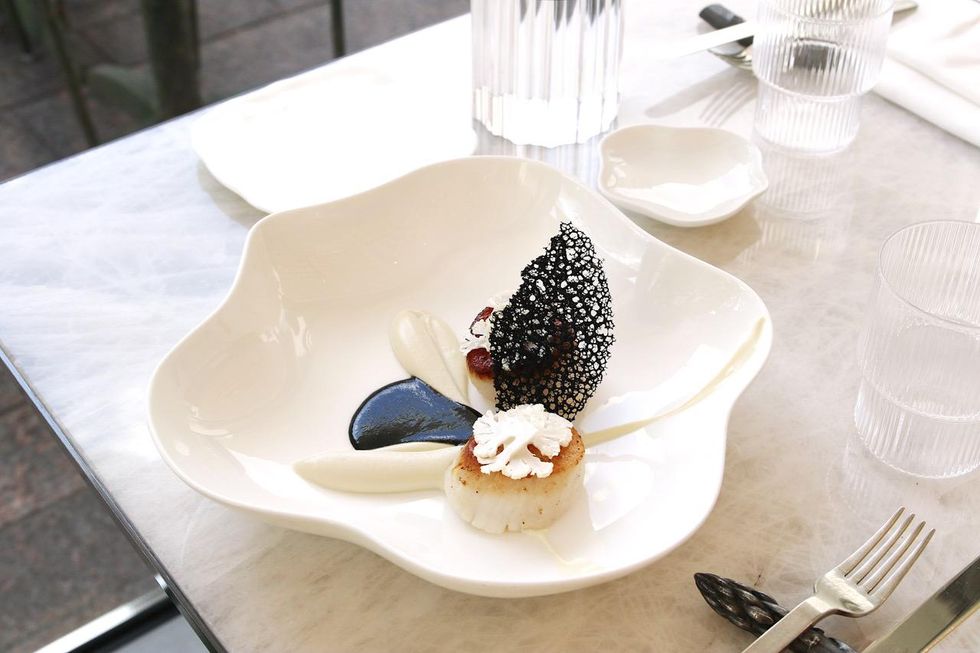 Pan-fried scallops
The savory dish of pan-fried scallops, cauliflower fondant, black-currant coulis and tuile noire, created by chefs Verzeroli and Felipe Botero, is almost too beautiful to eat. For dessert, anticipate a black-and-white sesame-seed praline with raspberry reduction and Oreo sable by executive pastry chef Salvatore Martone and chef Tiffany Ann Gkaris; it channels Escher's mirrored stacked cubes.
The Culinary Canvas series marks the first museum culinary program for The Bastion Collection, which currently owns and operates sister locations in New York, Miami and Geneva, Switzerland. Next on the schedule, Café Leonelliplans to introduce a special dessert in honor of upcoming The Obama Portraits Tour, at the museum from April 3 through May 30. Don't miss a bite!
Food