Final Component of New MFAH Campus Opening Soon
The massive $450 million redevelopment project concludes when the art-filled Nancy and Rich Kinder Building opens Nov. 21.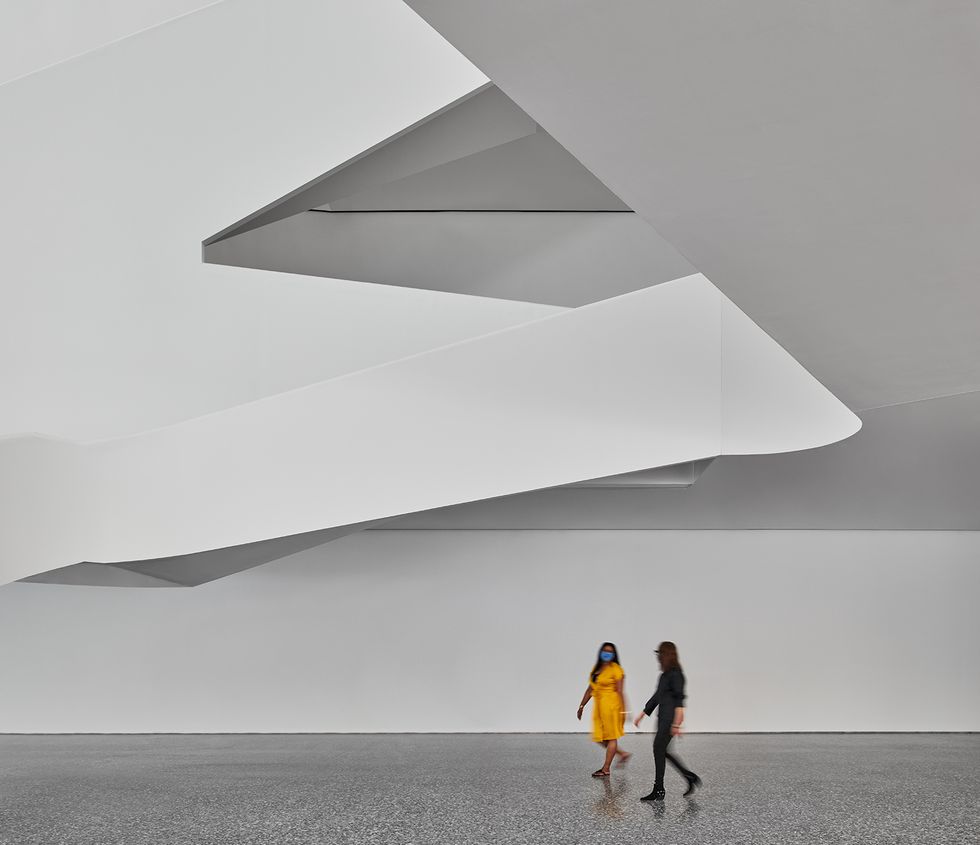 The Museum of Fine Arts, Houston has announced an official opening date for the Nancy and Rich Kinder Building. The third and final component to open as part of the $450 million campaign to redevelop the Susan and Fayez S. Sarofim Campus, the Kinder Building opens on Nov. 21, following the new Glassell School of Art and the Sarah Campbell Blaffer Foundation Center for Conservation.
---
The trapezoidal concrete-and-glass building designed by Steven Holl Architects is specifically dedicated to installations from the MFAH collection of 20th- and 21st-century art. It contains several different galleries, beginning with a flexible black-box gallery that will house immersive installations. The inaugural works include a James Turrell piece called Wedgework, and Yayoi Kusama's Infinity Light Room. Photos of these two artists' immersive pieces, many of which have spent time in Houston, frequently go viral on social media. The street level also touts a café space, where Moon Dust (Apollo 17), a 2009 installation of suspended lights by American artist Spencer Finch, will hang.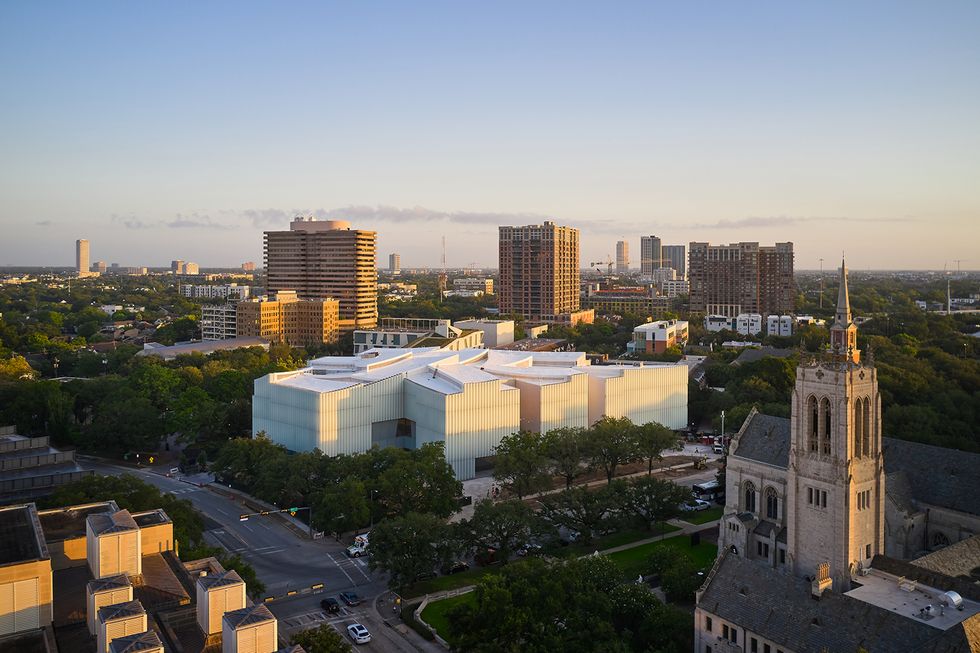 Nancy and Rich Kinder Building from above; Photo by Peter Molick, Thomas Kirk III
On the second floor of the Kinder Building, various galleries are dedicated to subjects like Latin American Modernism or decorative arts, crafts and design. And upstairs on the third floor, five different thematic galleries present art of varying disciplines from the 1960s to present-day. Inaugural exhibitions include LOL!, with more than 50 works incorporating humor, as well as Border, Mapping, Witness, with pieces incorporating maps and borders, both literal and figurative.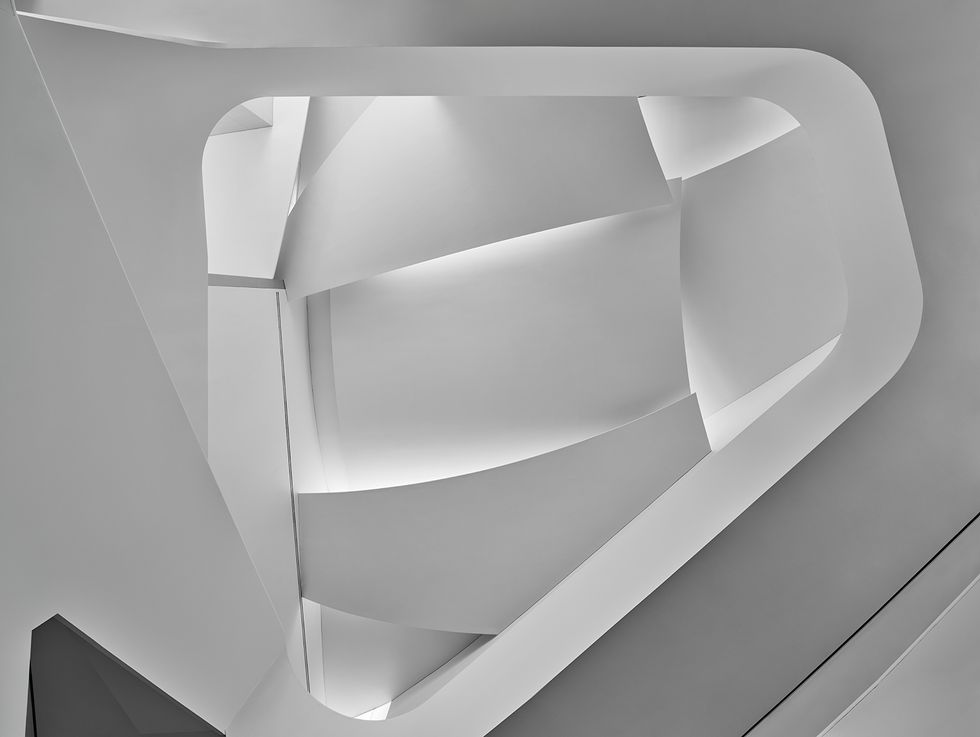 Atrium view of the ceiling of the Nancy and Rich Kinder Building; Photo by Peter Molick
The Museum has announced that general admission to all three gallery buildings, including the Kinder Building, will be free for opening weekend; the Kinder Building will remain free to the public through Nov. 25.
Art + Entertainment