Michelin-Starred Chefs Announce Plans for New Restaurants at MFAH's Kinder Building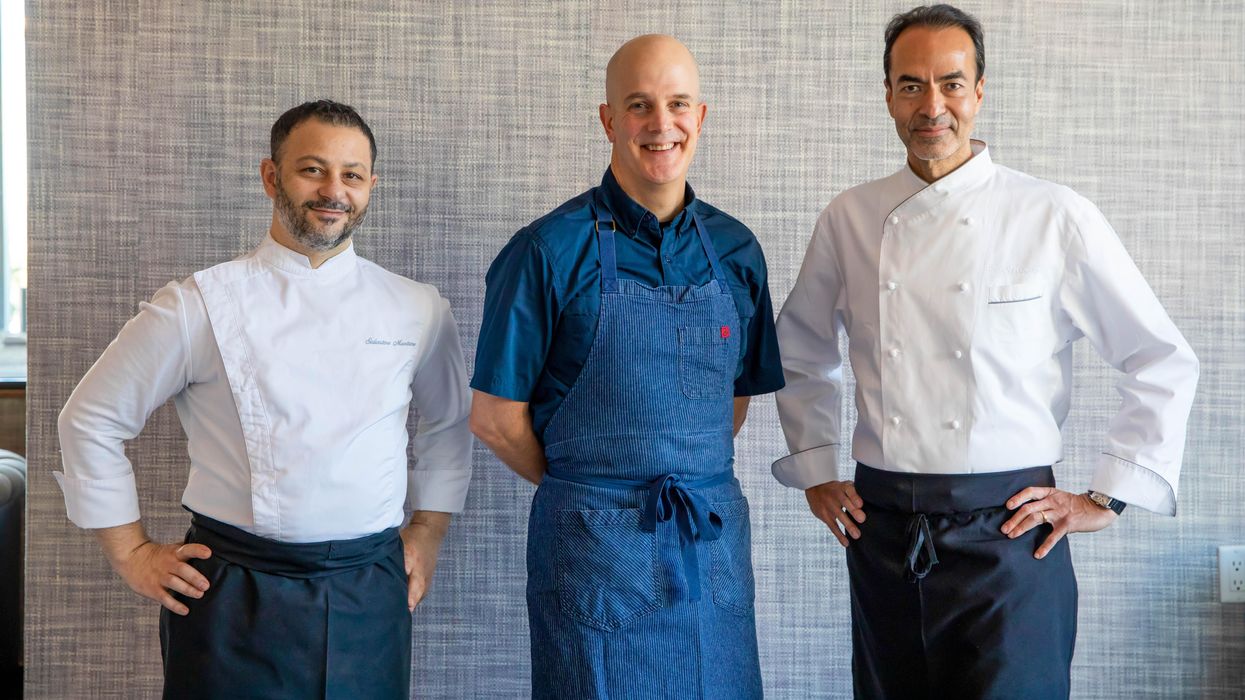 THE MFAH'S NANCY and Rich Kinder Building, which first opened in November, will soon be home to two concepts by two different Michelin-starred chefs, both with the New York-based group Bastion Restaurants.
---
The first, Cafe Leonelli, is scheduled to open in mid-March, with traditional Italian cuisine by Jonathan Benno. Expect friendly environs and an accessible price-point, with items like house-baked focaccia, polenta and more, served buffet-style. Within, there will be an outpost of famous pastry chef Salvatore Martone's Miami-based ice cream shop Frohzen; the creations are almost as artful as the masterpieces on display throughout the rest of the building. (And, for what it's worth, in the restaurant itself: Trenton Doyle-Hancock's wall-size mural, "Color Flash for Chat and Chew, Paris Texas in Seventy-Two," depicts an abstracted forest. And Spencer Finch's Moon Dust (Apollo 17) hangs overhead.)
The second concept, Le Jardinier, a full-service restaurant from chef Alain Verzeroli, will open about a month later, with a menu inspired by "the rhythm of nature," as portrayed through seasonal, vegetable-forward plates. Al fresco dining will take place amid the Sculpture Garden.
Bastion, which is behind the successful La Table on Post Oak, sought out Houston as a destination for additional locations, citing the city's friendly culinary climate. "We have seen firsthand how this city is such a great incubator of culinary talent," said Antonio Begonja, chief operating officer. "To that end, we wanted to bring the brands we developed in New York and Miami to this culturally-diverse community so they can continue to grow."
Food