Ex Uchi Prep Cook Opens Own Place in CityCentre, Says Local Art and Vinyl Records on the Menu
Kat Ambrose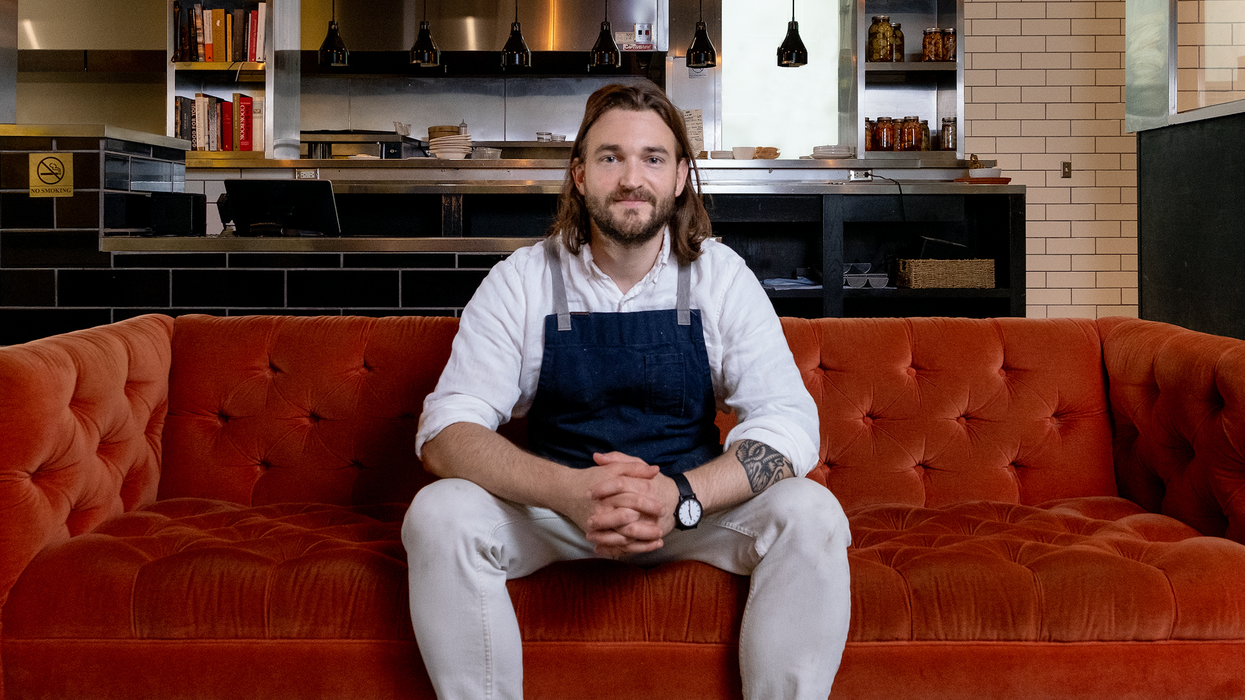 A FORMER PREP cook at famed Houston Japanese restaurant Uchi is opening his own restaurant tomorrow with similar culinary inspiration.
---
Native Houstonian and UH supply chain management grad Thomas Stacy, 30, offers ReikiNa, which grew out of a series of well-received private at-home dinners presented during the Covid pandemic, has taken over the second-floor space above Urban Outfitters in CityCentre. Diners should expect "a multisensory experience combining food, art, music and design," says a press release on the eatery.
"I can't describe the joy that I am feeling at this moment," Stacy said in a statement. "I am extremely grateful for the support and blessings that have come my way on this journey."
The menu to start features the likes of sashimi-style yellowtail sauced with pineapple vierge, smoked and buttered eggplant with goat cheese and honey, and "CharSiu" port with cherry baoand pickled fennel. The tasting menu will be offered by reservation, with a second seating for walk-ins touting cocktails Southeast Asian and shareable tasting plates coming soon.
Chicken liver mousse with lychee reduction and radish kimchi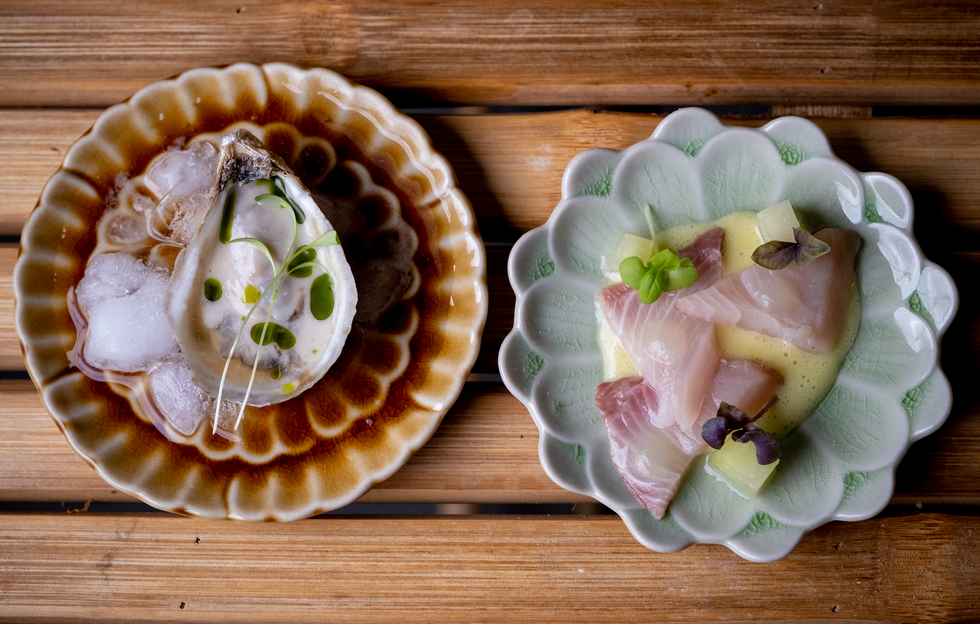 Oyster with sake mignonette emulsion and yellowtail with pineapple 'vierge'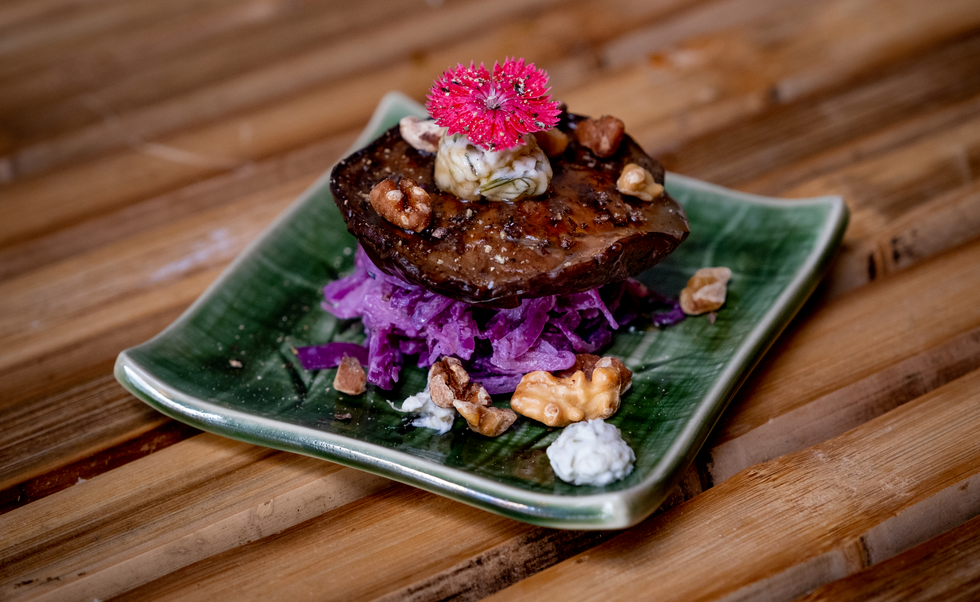 Smoked buttered eggplant with goat cheese, 'sesame honey,' and walnuts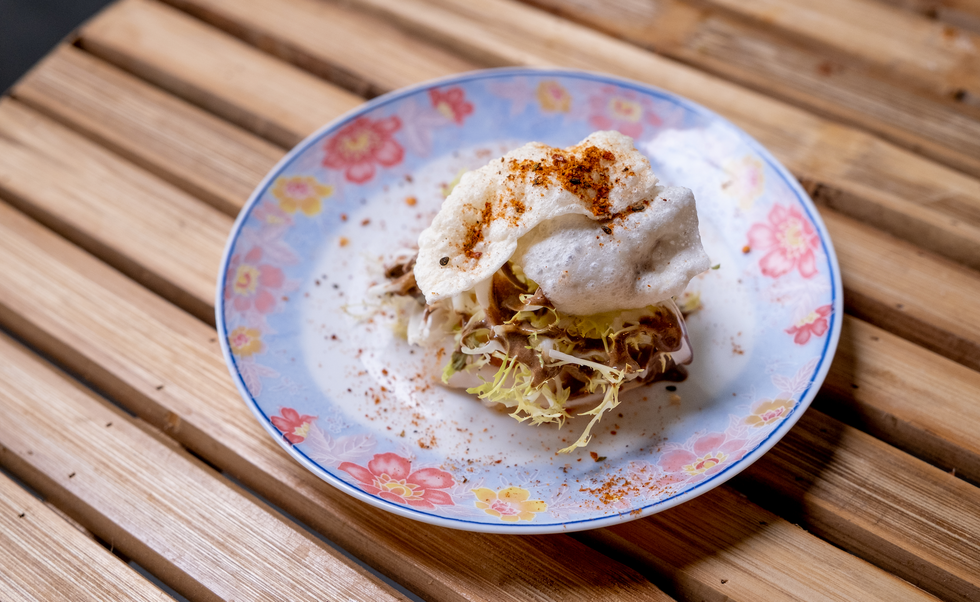 Stuffed squid 'Caesar' with Parmesan 'chicharron' and Old Bay 'togarishi'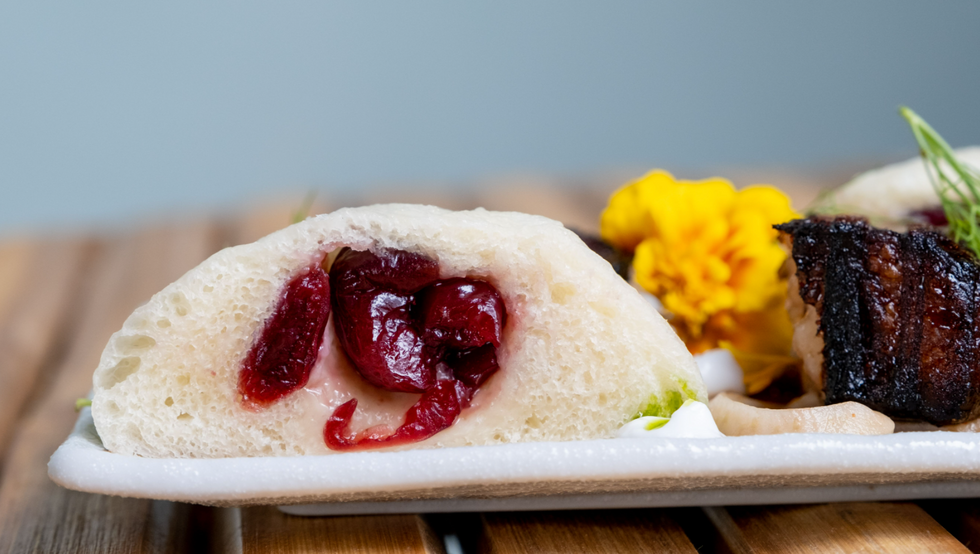 'CharSiu' port with cherry 'bao,' picked fennel and marigold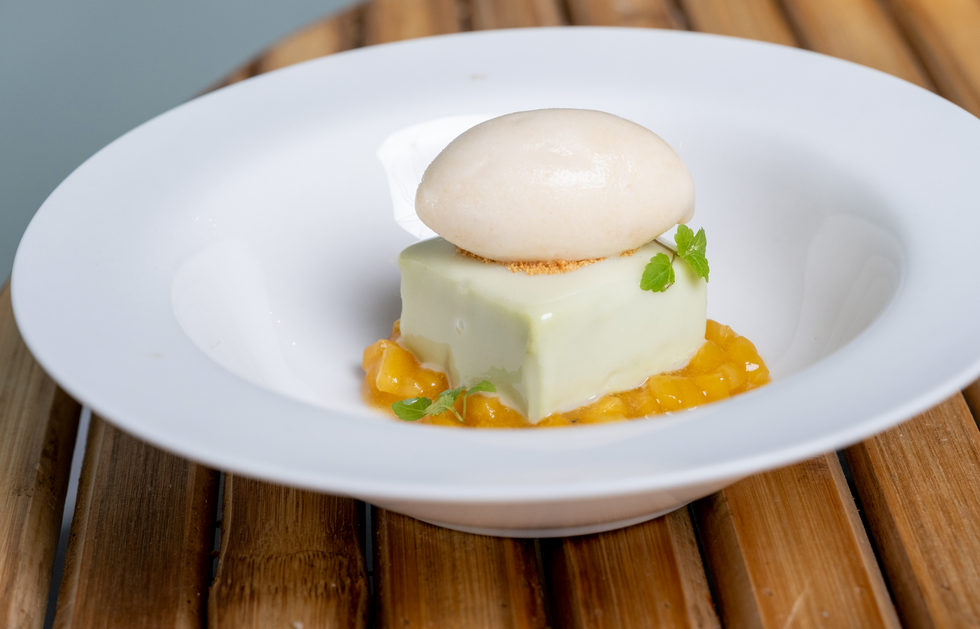 Matcha and white chocolate mousse with nectarine sorbet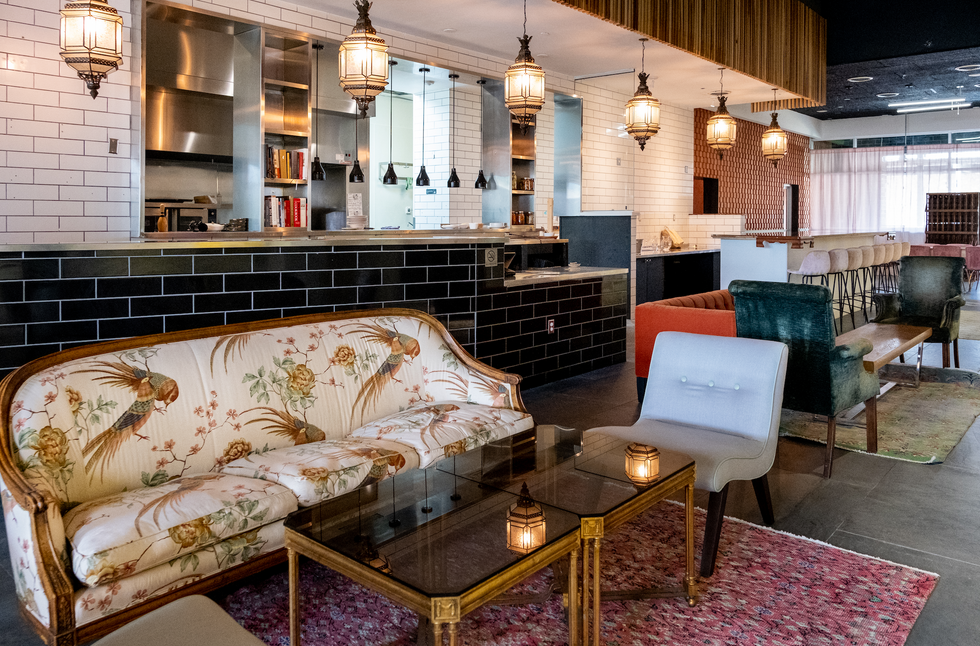 Cat Matthews of Found for the Home worked on the eclectic interiors.
The space is art-forward and hip. Cat Matthews of Found For The Home oversaw the design, which features a 105-foot gallery wall that displays artwork from local artists. The art will change every six weeks with each new menu, the restaurant says, with artists keeping 100 percent of sales from their work. Houston artists Terry Suprean, Stephanie Gonzales and Alex Larsen are the first to be highlighted.
"Music also will play a part in the ReikiNa experience, with Stacy utilizing his personal collection of more than 400 vinyl records to provide a unique musical accompaniment for each dinner," per the release.
Food