Aspen-Based Artist Opens Long-Awaited Gallery in Upper Kirby
HOUSTONIANS REGULARLY INVADE Colorado. Texan ski bunnies hop on over for the holidays and spring break, and we pretty much move there in droves over the summer. But in this case, a Colorado creative has decided to set up shop here in Houston.
---
Aspen-based painter and gallerist Christopher Martin has shown his work here several times over the last few years, and even has three works on display in and near Wells Fargo Plaza in Downtown. Now, Martin is opening an eponymous venue in Upper Kirby, a 2,000-square-foot space on Colquitt. It is his fourth gallery.
"In addition to being home to a large portion of our private collectors, Houston is a dynamic and scene-setting art community," said Martin in a release, expressing that he's wanted to have more of a presence here for quite some time. "We can't wait to introduce Houstonians to the impactful offerings of our carefully curated roster of artists."
The roster includes Dallas-based Steve Wrubel, who will present a collection of uniquely edited Western-themed photography during the inaugural exhibit, Expanding Horizons, which will also showcase Martin's abstract works. The show opens on Jan. 22 and will be up through mid-February. At that point, featured artists will rotate in and out of the gallery about every six weeks; among the artists in the spotlight are graffiti artist Amber Goldhammer, and self-portrait artist Isabelle Van Zeijl, who "sabotages" female beauty ideals in her large-scale paintings.
Christopher Martin Gallery's Houston location is led by Antonio Cortez, Ally Ondarza and Abigail Henningsen. His other outposts are in Dallas and Vail, with the original gallery in downtown Aspen.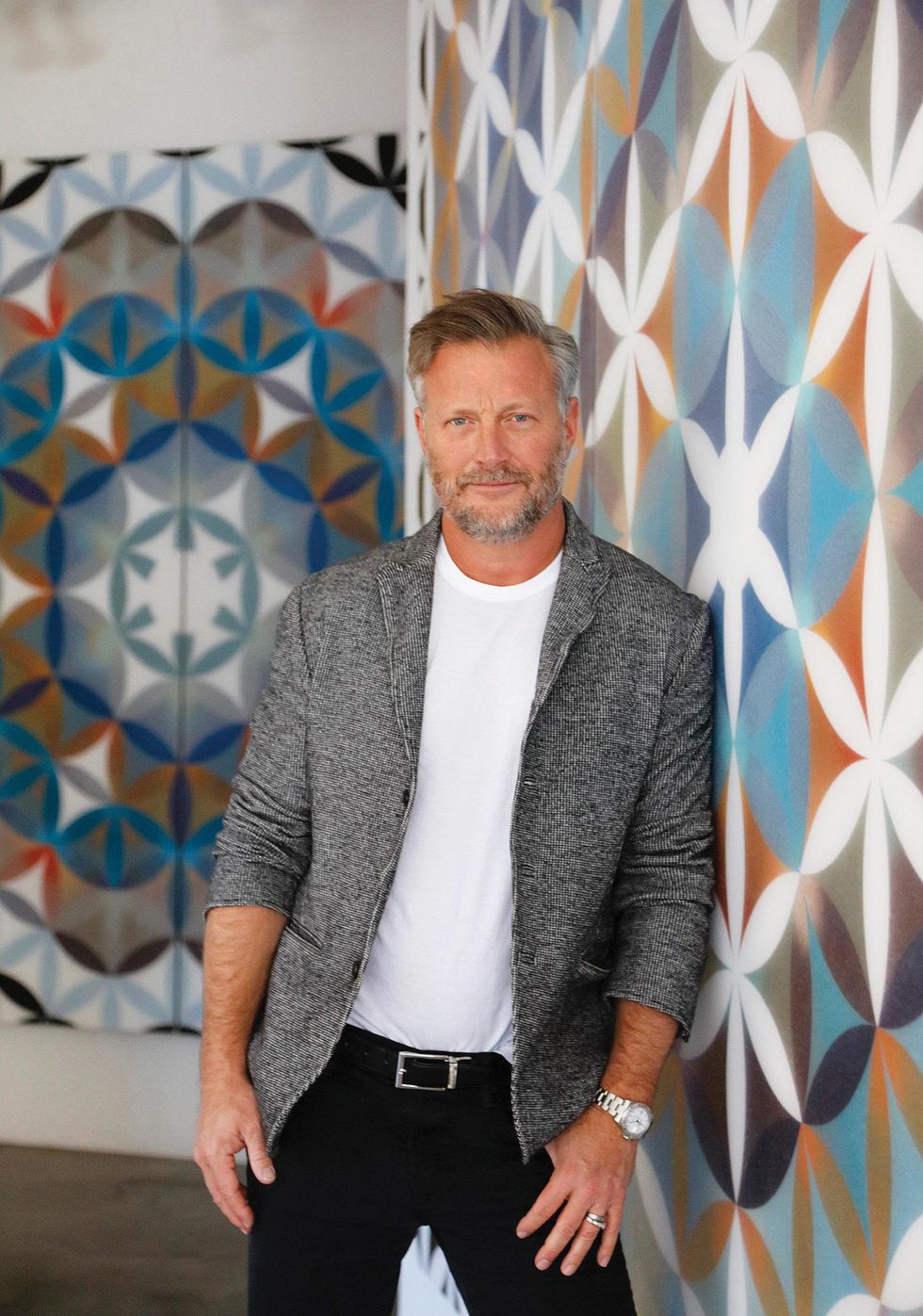 Christopher Martin / photo by Hannah Hurt
Art + Entertainment