Dynamic Joint Exhibit at New Heights Gallery Features Works by Two Revered Artists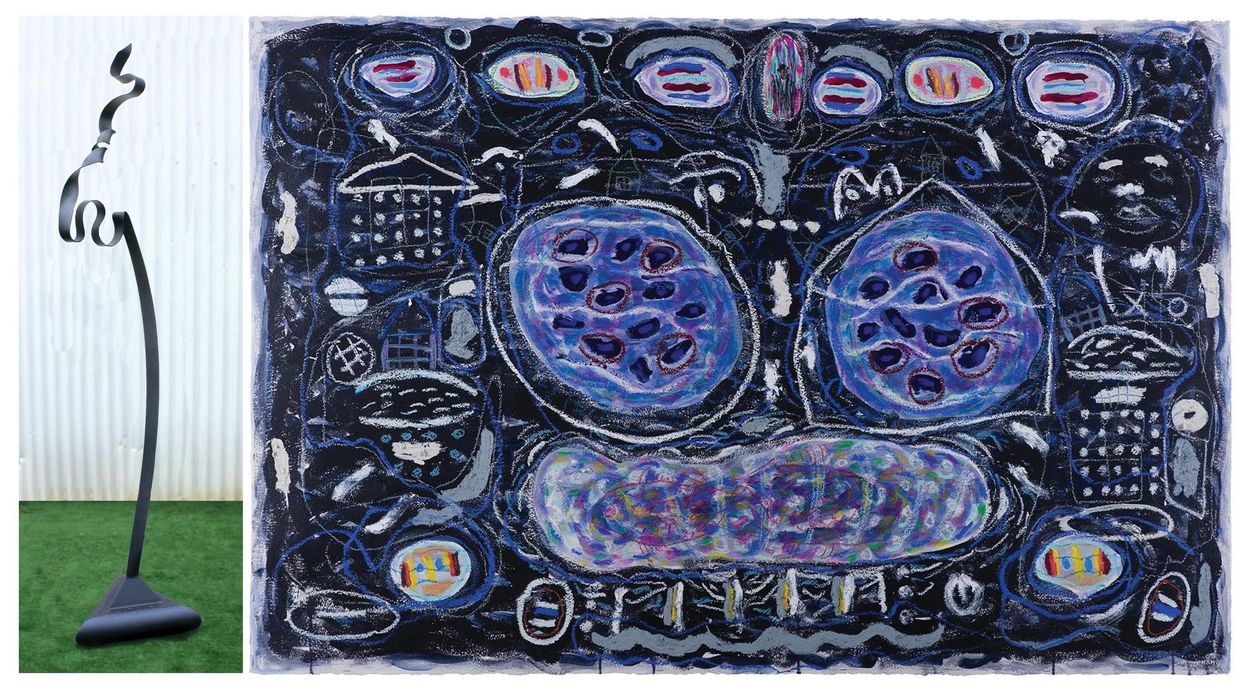 NICOLE LONGNECKER GALLERY'S highly anticipated fall exhibit Collected Stories, the first show at the gallery's new location in the Heights, opens on Saturday and runs through Jan. 15, 2022. It brings together recent works by two very different Houston artists: Floyd Newsum and Meredith "Butch" Jack.
---
Both Newsum and Jack have been making art for more than four decades, are highly coveted by collectors, and continued to create work throughout the worst months of the pandemic. But while Newsum invokes the psychological and spiritual crisis of that time in a series of five large paintings and two monoprints, Jack's dramatic, painted and power-coated steel sculptures draw inspiration from the yesterday of Paris — more specifically, the innovations of sculptor Constantin Brâncuși. "The group of works from Butch are really amazing," says gallery rep Brad Barber. "They are hard to photograph and beautiful in person."
Hope has never been far away in Newsum's work, but, as Camus wrote in The Plague, "There is always a certain hour of the day and of the night when a man's courage is at its lowest ebb." With memories of the pandemic still fresh our minds, it's easy interpret the wiggly, cellular shapes in Newsum's 2020 acrylic and oil painting A Dark Day 19 as harbingers of infection or healing, or both.
At the other end of the spectrum, Newsum's I Gaze into the Night and See Hope, with its two tiny ladders, each encircled by the artist's hand and floating in a sumptuous sea of cobalt blue, encourages the viewer to take a moment to breathe, and consider the possibility of a better future. Meanwhile, Jack's dark blue (that color again) vertical sculptures masterfully riff on Brâncuși's flight-inspired series "Bird in Space," and have all the qualities of music made by a virtuoso improvisor, that is, if music could be frozen in time.
Perhaps ascension, and our potential to "rise above" the worst that life has to offer us, is the slender thread connecting these two new bodies of work?
Nicole Longnecker Gallery is hosting an all-day open house on Saturday to celebrate the opening of its new location; the artists will be present from 2-4pm.
Art + Entertainment