Iconic Gallerist Barbara Davis Reflects on 40 Years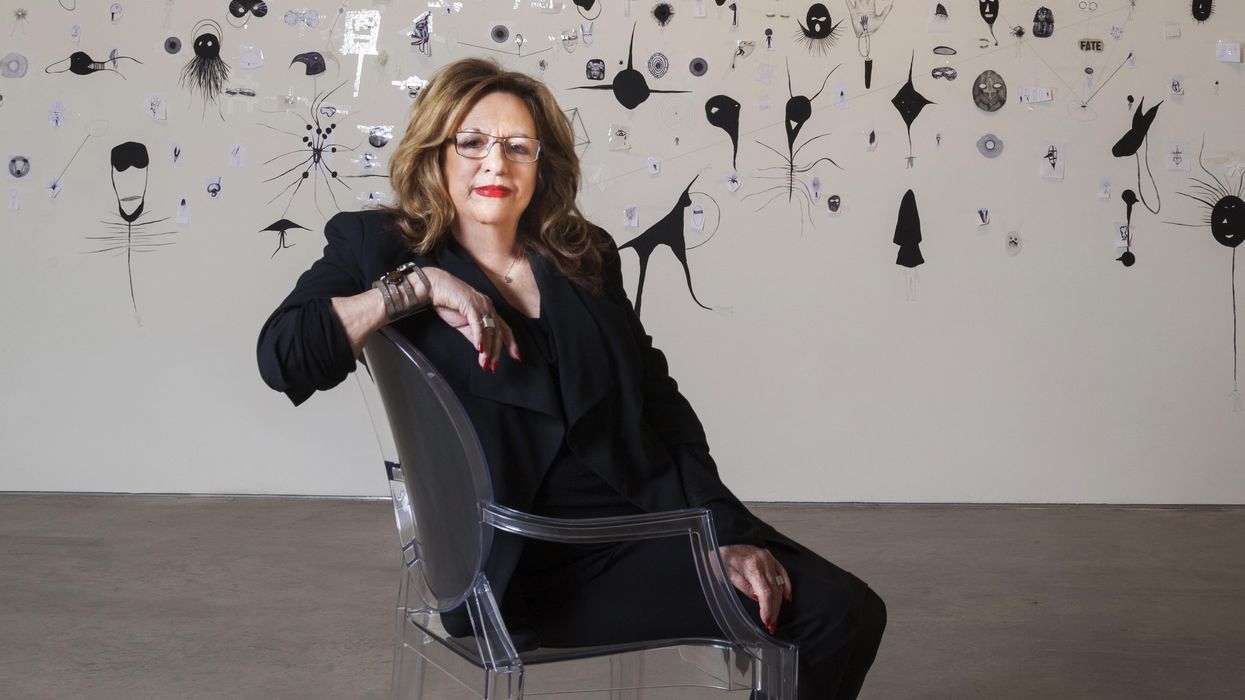 AS SHE PREPARES to celebrate the 40th anniversary of her namesake gallery, Barbara Davis reflects on her trailblazing career. She's pretty much the Grand Dame of the Houston art world at this point, having weathered many a storm — literal and figurative — and launched the careers of several important artists.
---
When she opened the Barbara Davis Gallery in 1981, Houston's scene was small. "The galleries at that time were Meredith Long, Texas Gallery, Betty Moody," she says. "Houston was a much different place then. The Menil wasn't even open. But I knew Houston had the curiosity to become a very important arts center."
And she was right. Behind New York and L.A., Houston is the third-largest arts epicenter in the country. The MFAH was established in 1900, making it the oldest art museum in Texas. Other early additions were CAMH and Art League Houston, both opened in 1948. These pioneering institutions, along with the Menil family, led many Houstonians to great contemporary art. And Davis sold it to them.
"The art I show is not wallpaper," she says. Her short frame, clad in the classic gallerist uniform of head-to-toe black, belies an outsized personality. She is sharp and forthright. "There is a fundamental difference: Great art has emotional content to it. It's not just color that says nothing." Davis has spent the last four decades educating collectors on this difference by showing cutting-edge artists from all over the world and hosting dialogues in the gallery with notable curators like Toby Kamps. "I wanted to become an international gallery. My goal was to bring artists that had never been shown here."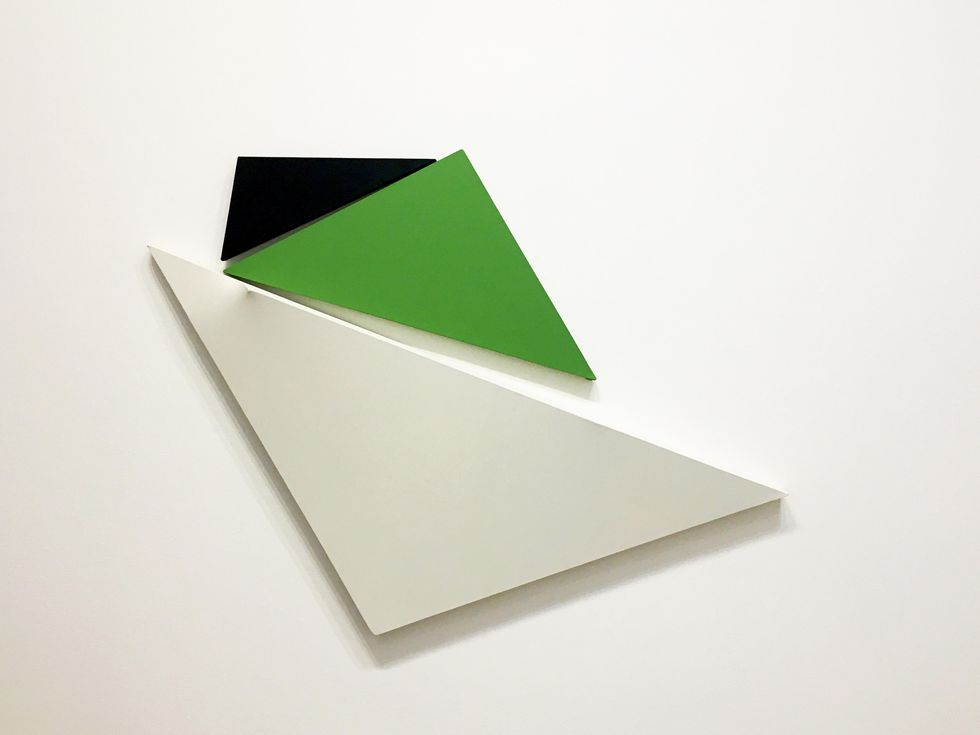 Eduardo Portillo, Versailles de Verde, 2020 (photo courtesy Barbara Davis Gallery)
This driving focus led her to be the first in Houston to show such artists as Joseph Beuys, Kiki Smith, Haim Steinbach and Jonathan Borofsky, among others. Perhaps most famously, Barbara Davis gave Julie Mehretu, the now internationally renowned artist and MacArthur Genius Grant recipient, her first solo show in the late 1990s. In 2021, Davis continues to mount exhibitions of national and international artists such as Mie Olise Kjærgaard and Judy Ledgerwood, as well as Houston-based talents like Eduardo Portillo. And she was the first tenant of the now iconic 4411 Montrose building, designed by Peter Zweig, out of which she still operates today.
Only time will tell if another boom in the Houston commercial gallery scene is imminent, like the era that saw the opening of Barbara Davis Gallery. (In the subsequent years Hiram Butler, Kerry Inman and María Inés Sicardi all opened their first spaces. Thirty-something years later they too are still around and are among the most highly regarded in the city.)
What Davis truly desires, though, is for more people to know where and how to look at art. "No one is born with an eye, you have to develop it," she explains. "It's all about the feeling. But you have to get in touch with it. I can take people on that journey, if they are willing to go there. "
Art + Entertainment