Stitching Together Magazines and Textiles, Popular El Paso Artist Hangs First Museum Show at CAMH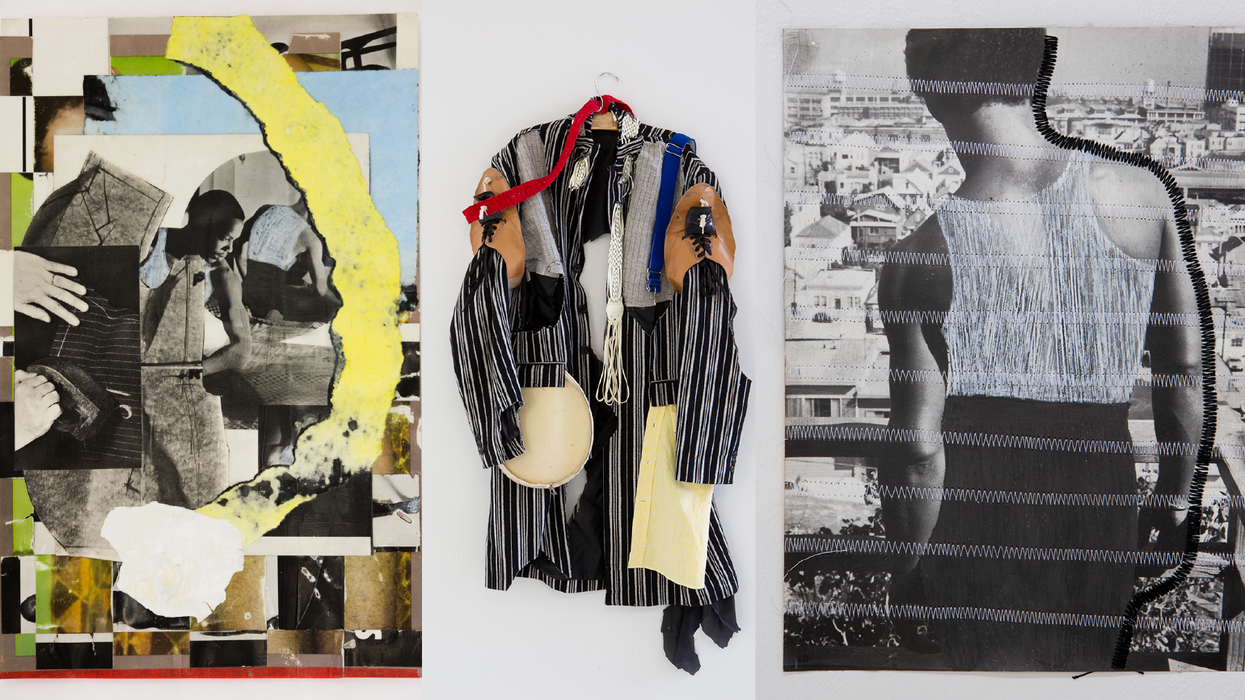 HOUSTONIANS WILL LIKELY remember El Paso-born artist Troy Montes Michie from two group shows at Contemporary Arts Museum Houston (CAMH): Outside the Lines (2013) and Stonewall 50 (2019), which was inspired by the 1969 Stonewall riots and emergence of the LGBT civil rights movement. Now 37, Montes Michie's first solo museum exhibition, Rock of Eye — a visually dazzling and politically provocative collection of collages, drawings, and mixed-media works, including a 40-foot-long collage inspired by the "Chicana matriarchs" in his family — opens at CAMH Friday, Sept. 23.
---
"Political" may be too narrow a word to describe Montes Michie's art, but the stereotypical and fetishized representation of Latino and Black people in pop culture, including fashion and pornography, history books, and art museums, is a recurring theme in his work, with collage being his main tool for scrambling the mind's-eye of the viewer. Montes Michie's awareness of the power of collage goes back to his childhood in El Paso, and its amalgamation of Mexican and American culture. Billboards, movie posters, comic books, and Lowridermagazine influenced Montes Michie's early drawing techniques, while also inspiring him to explore and share a broader narrative of his culture and ethnicity. (Montes Michie identifies as both Latino and Black.)
The exhibit's title refers to the technique of tailoring a garment by eschewing the use of measuring tape and just eyeballing the drape in the fitting process. With that in mind, Rock of Eye includes Montes Michie's recent zoot suit sculptures — bizarre yet beautifully designed, long-tailed jackets made from fragments of clothing and tailored to the artist's measurements. The suits evoke the infamous 1943 Los Angeles Zoot Suit riots when, for 10 days, white servicemen and policemen, under the pretense of wartime patriotism, beat and stripped Mexican-Americans, Blacks, and Filipino-Americans dressed in zoot suits, a fashion statement originated by Blacks in Harlem and strongly connected to jazz culture.
Rock of Eye is on view through Jan. 23, 2023.