A Day in the Life of the Arts
The arts culture of Houston never stops — from rap shows that bound into the wee hours of a new day to a solitary painter putting the finishing touches on a canvas, wine glass at hand, just before midnight. Five photographers take on the task of capturing the everyday wonders of art in houston, over the 24 hours of Wednesday, Oct. 4, 2017. What they find, just weeks after Harvey, is a creative class quickly regrouping and overcoming, doing what it does best — challenging conventions, breaking down barriers and seeking to lift up the human spirit. Produced by Patrick Magee and Chris Becker;
Fulton Davenport, Jhane Hoang, Shannon O'Hara, Daniel Ortiz and Todd Spoth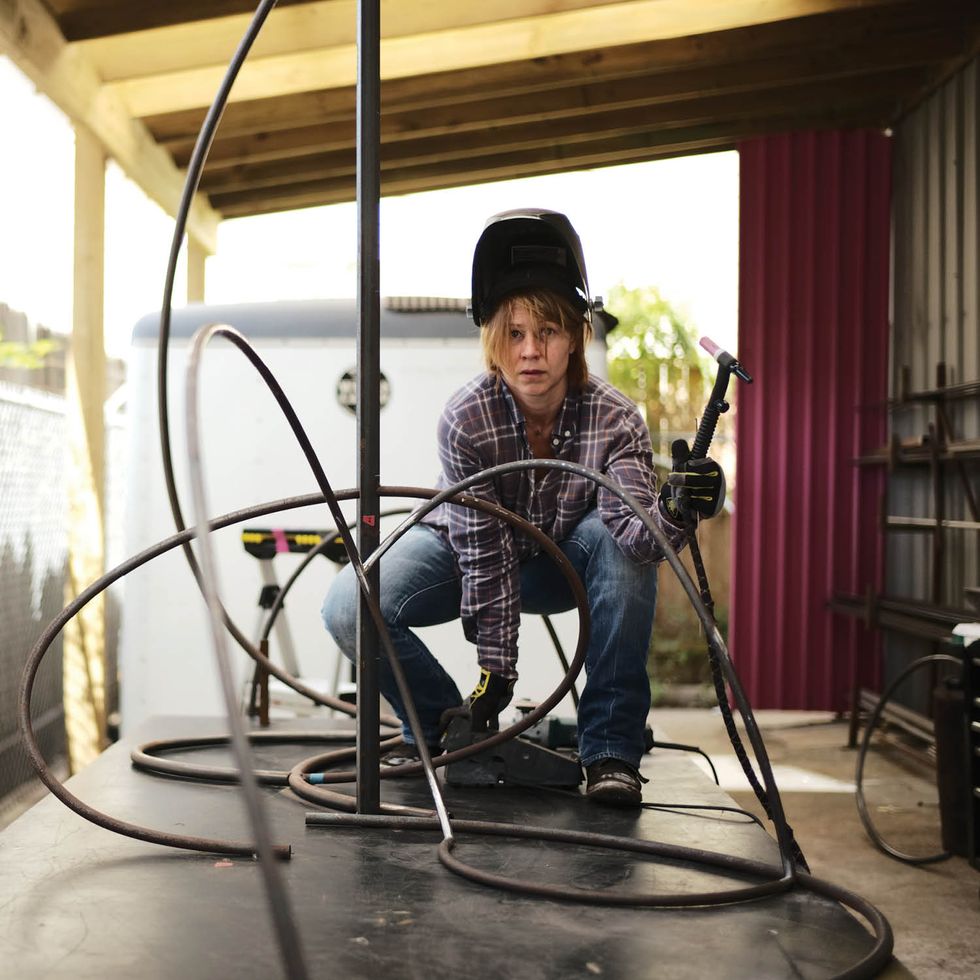 Editors' Note: There are signs everywhere that Houston, and its arts community, are beginning their comeback as the city moves into a new phase of the pandemic. Lest we forget, artists faced huge struggles before, in the wake of Hurricane Harvey not so long ago. Just weeks after the storm, we chronicled their resilience in our first-ever "Day in the Life of the Arts" photo essay.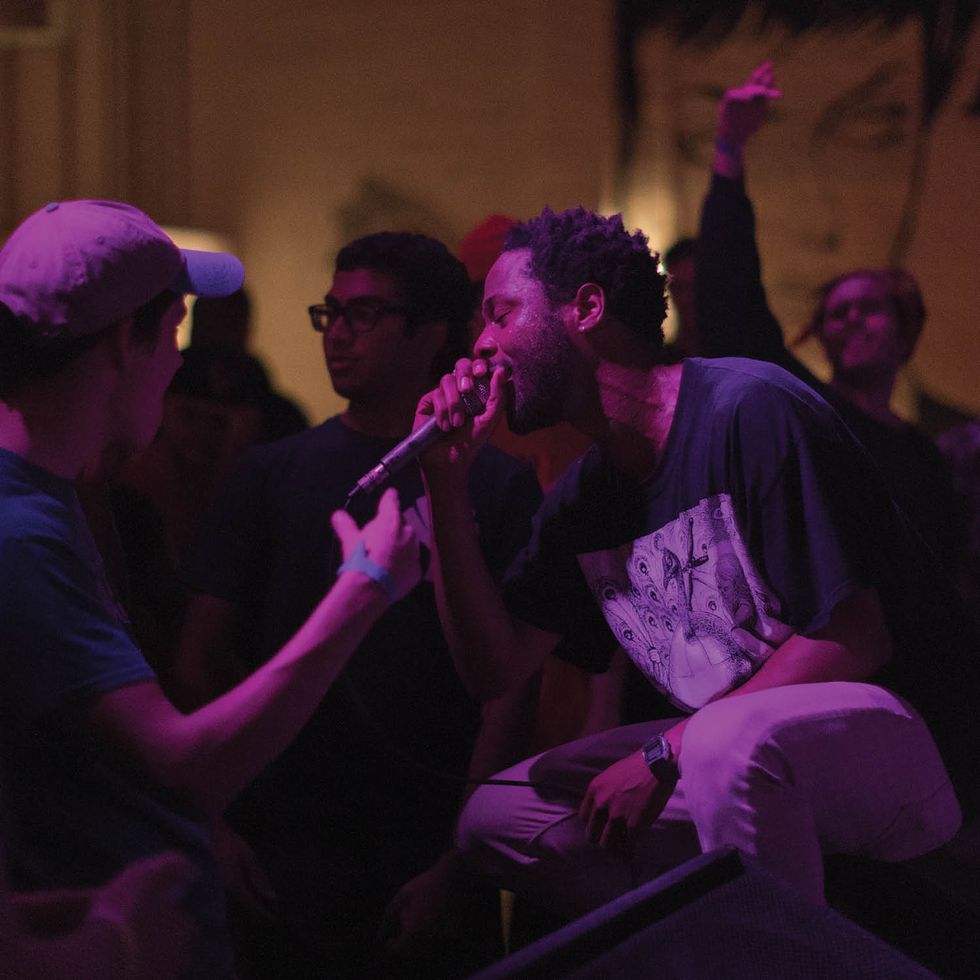 ---
12:02am
Popular and critically lauded Houston-based rapper Fat Tony, a Nigerian-American, belts out the final beats of his show at Walter's, a music venue on the northern edge of Downtown and the Warehouse District. Photo by Todd Spoth.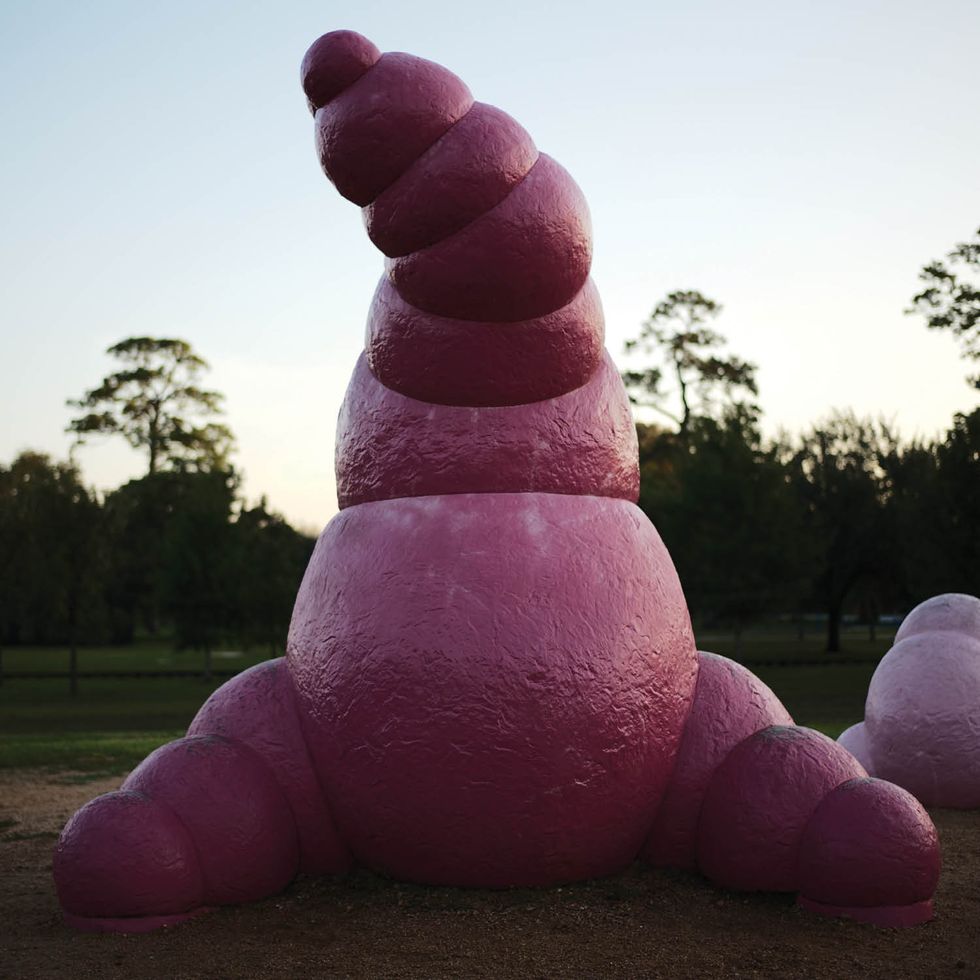 7:38am
The sun rises over Hermann Park, illuminating Sharon Engelstein's bubbly installation 'Dillidiidae.' In honor of its centennial year in 2014, Hermann Park Conservancy launched its Art in the Park initiative to increase awareness and enjoyment of public art. Photo by Daniel Ortiz.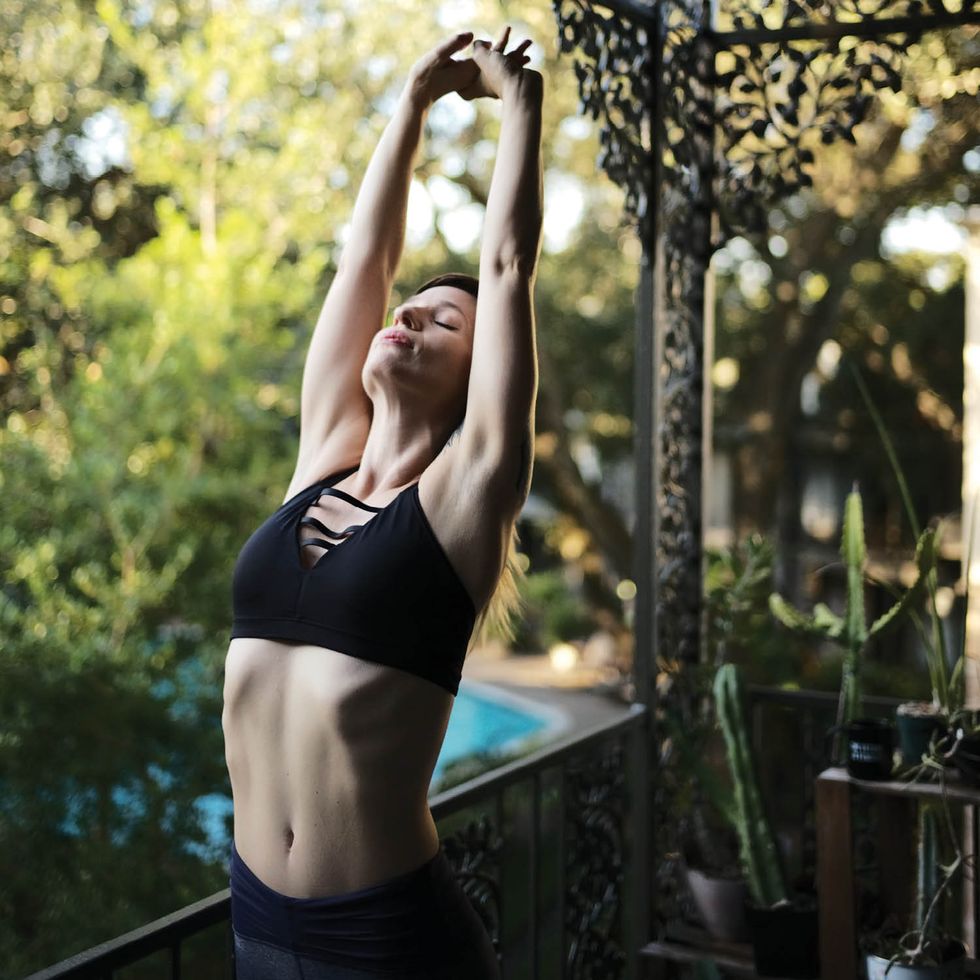 8:20am
Ash Danceworks dancer and director Rebecca French greets the morning on the terrace of her Galleria-area apartment with a healthy stretch. French is guest choreographer at Rice Dance Theater this fall, where she will premiere her multimedia piece 'From the Ground' Nov. 16-18. Photo by Daniel Ortiz.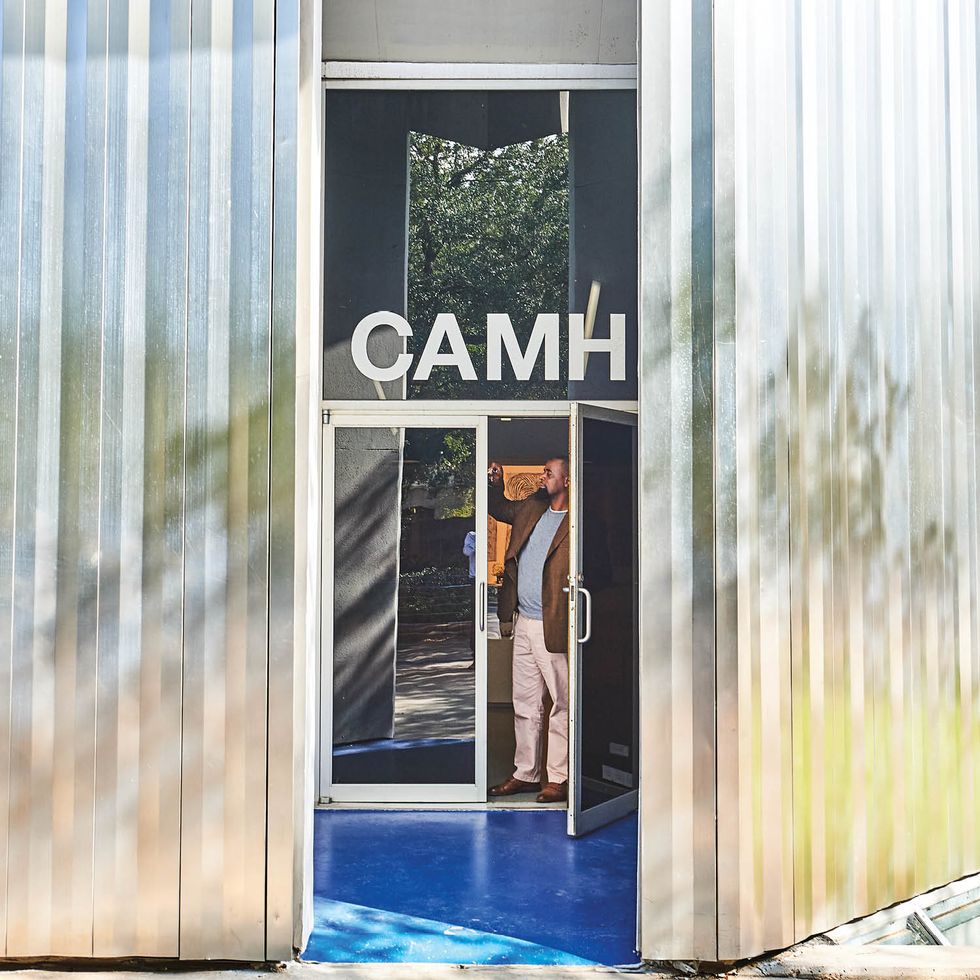 10:00am
Kenya Evans opens the door to the Contemporary Arts Museum Houston. Throughout November, CAMH shows Annabeth Rosen's otherworldly ceramics and Pauline Boudry and Renate Lorenz's politically charged multimedia piece 'Telepathic Improvisation.' Photo by Fulton Davenport.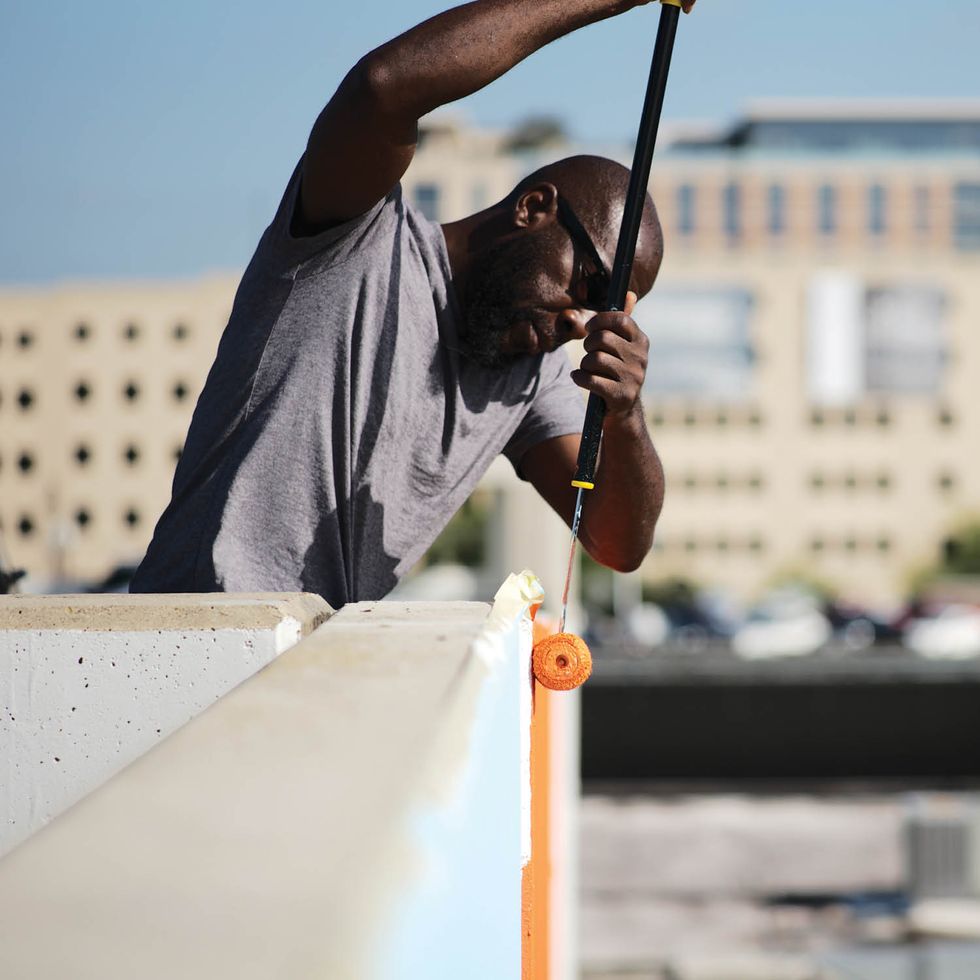 10:21am
Artist and DJ Tierney Malone pays tribute to Houston jazz legends Arnett Cobb and others in his new mural in Rice Village, which will be completed in November. An advocate of the city's jazz community, Malone hosts Houston Jazz Spotlight Live at Midtown's Mongoose and Cobra the first Monday of every month. Photo by Daniel Ortiz.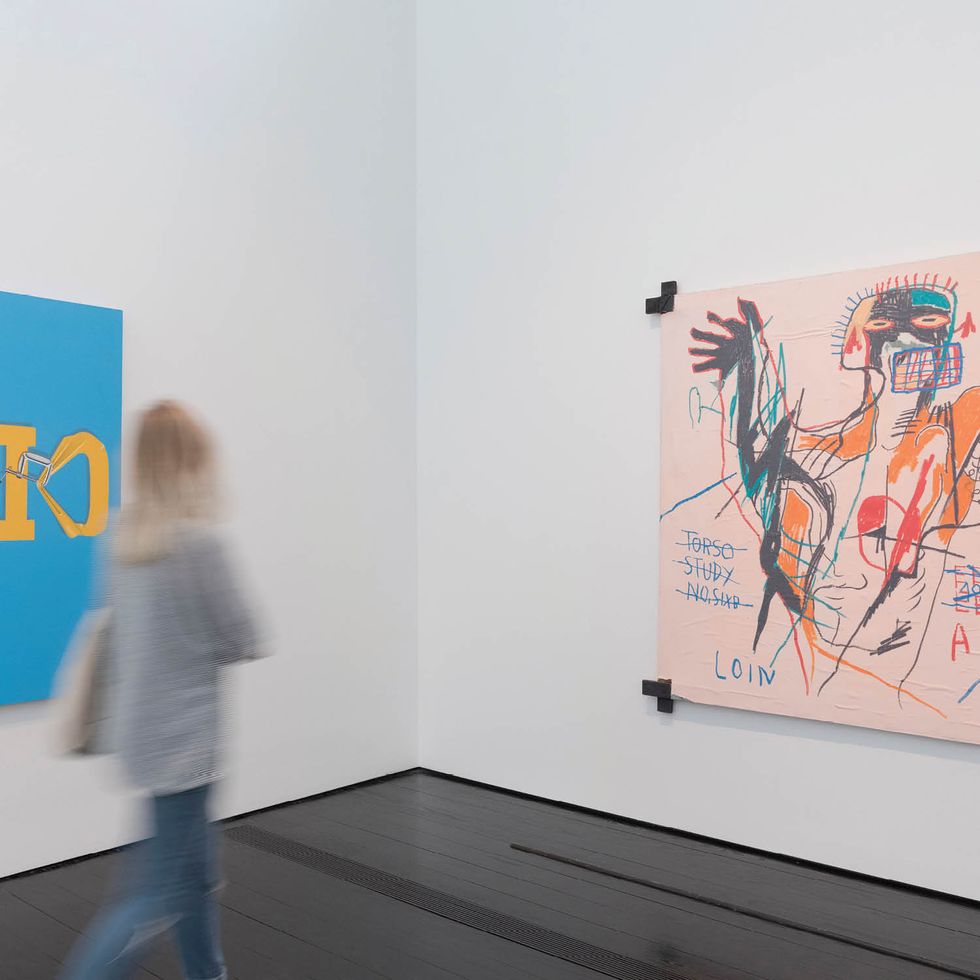 11:07am
A museum-goer arriving just after the Menil opens takes in paintings by Edward Ruscha and Jean-Michel Basquiat, which hang in the museum's 'Thirty Works for Thirty Years' exhibition. The show runs through January. Photo by Todd Spoth.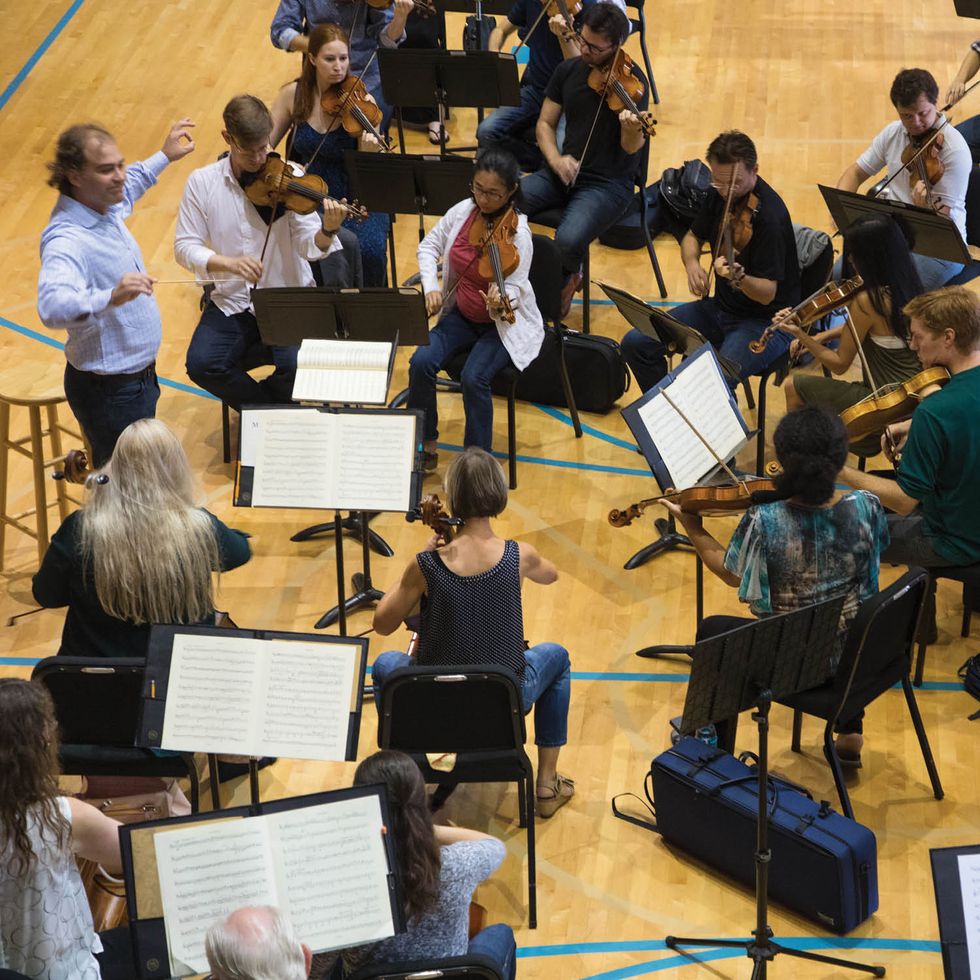 11:21am
Mercury musicians crowd the gym at St. Paul's in the Museum District, a temporary post-Harvey rehearsal space, to practice for a show three days hence at Rice's Stude Concert Hall. Their usual home, the Wortham, was damaged by the storm. Photo by Shannon O'Hara.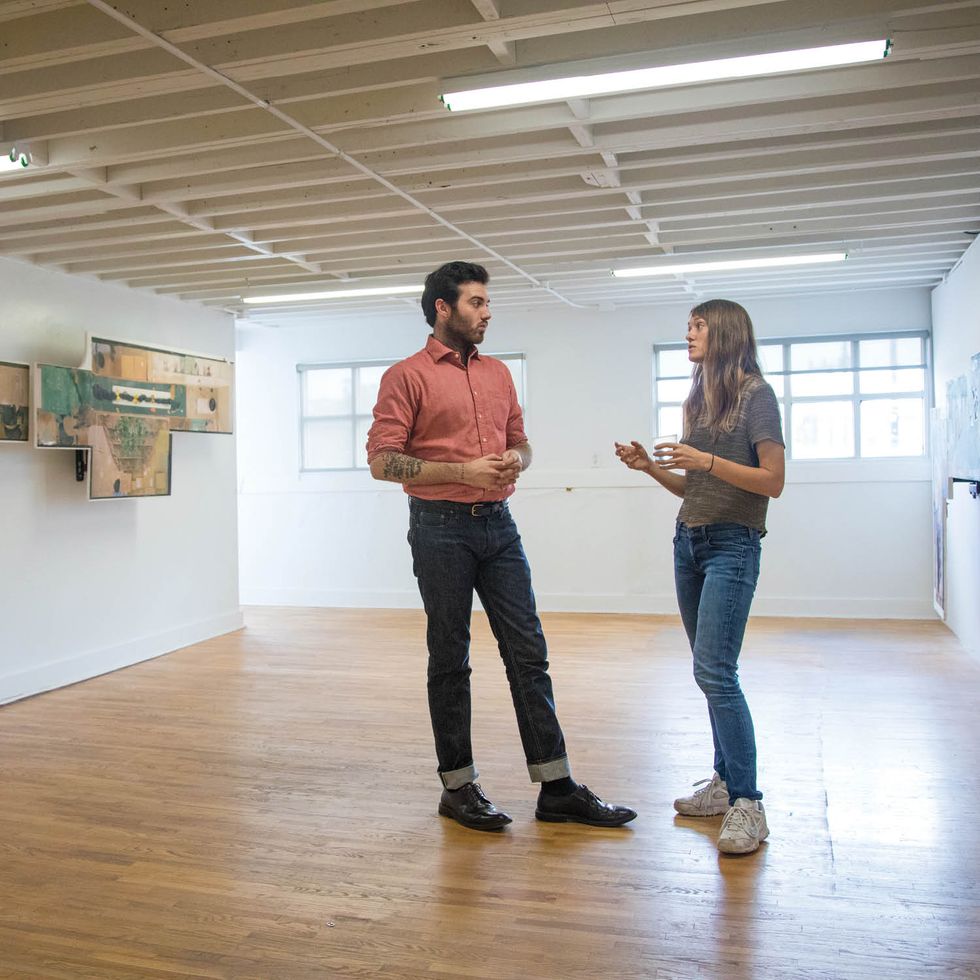 11:51am
London Ham, curator of his home-based Blank Check Gallery, meets with exhibiting artist Shana Hoehn, whose large-scale fresco 'The Boneyard' shows through Oct. 29. Photo by Shannon O'Hara.
11:53am
Actress Zakiya Iman Markland, set to play tennis great Billie Jean King's lover Marilyn Barnett in Stages Repertory Theatre's world premiere of 'Balls,' rehearses with costars at the Montrose-area theater. The exuberant show covers the famous Battle of the Sexes match between King and Bobby Riggs at the Astrodome in 1973. Photo by Daniel Ortiz.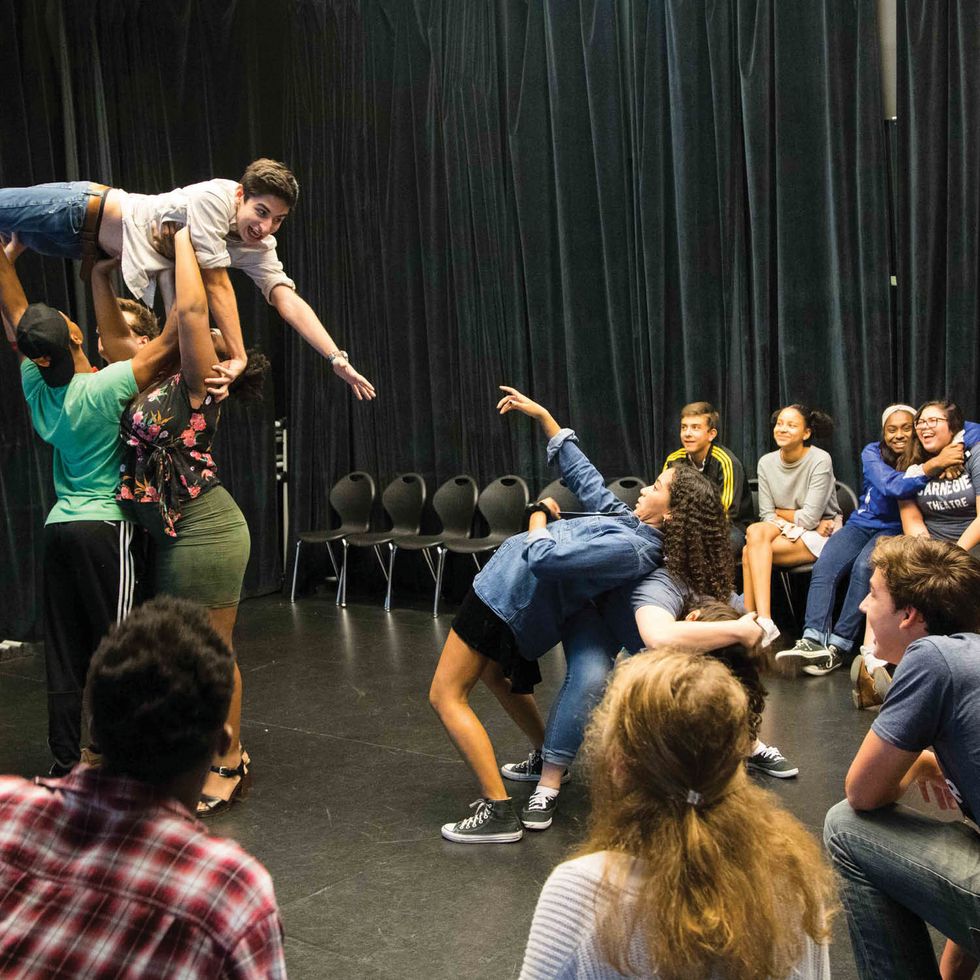 12:48pm
Drama students at Carnegie Vanguard High — fueled up after sharing lunch in theater department, per their daily custom — get physical in teacher Steward Savage's advanced class. The school's thesps have won multiple state championships for acting and stagecraft. Photo by Shannon O'Hara.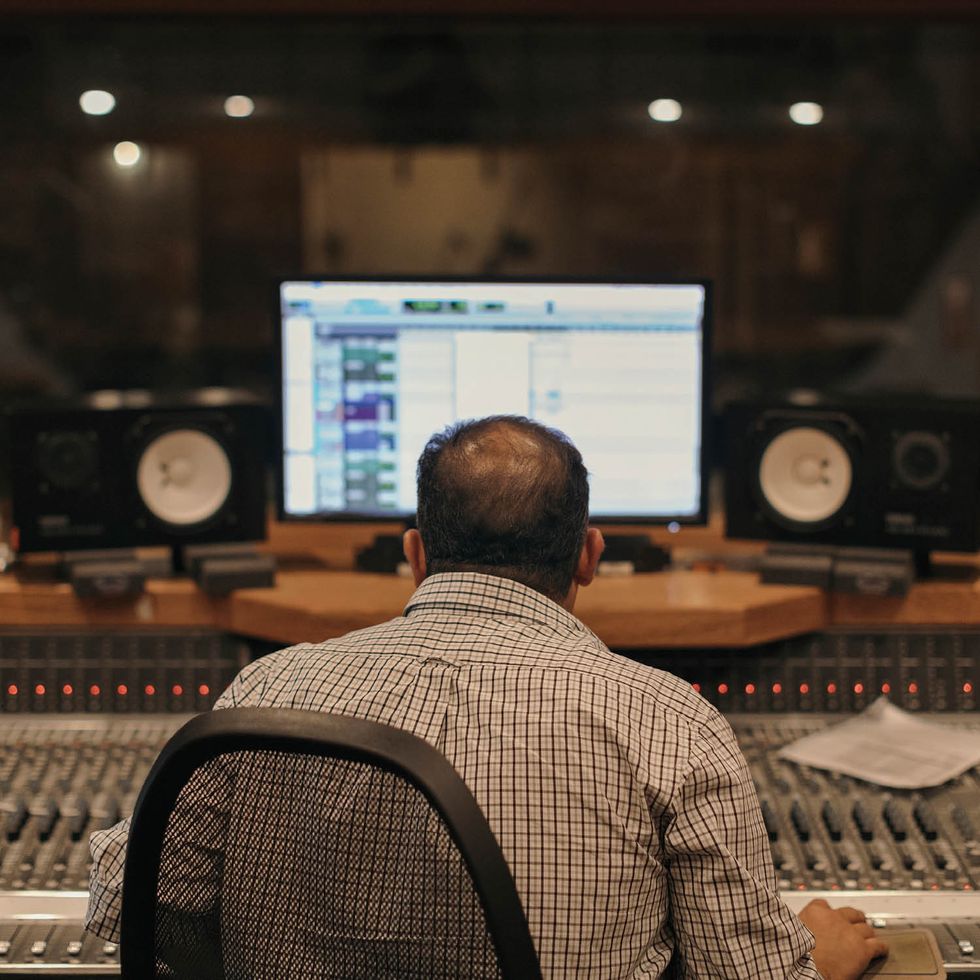 12:53pm
SugarHill Recording Studios engineer Jeremy Rojas listens for the sweet spot at a mid-day recording session. Founded in 1941, SugarHill is a musical landmark where such Texas icons as Beyoncé, Willie Nelson and Freddy Fender have all recorded hits. Photo by Todd Spoth.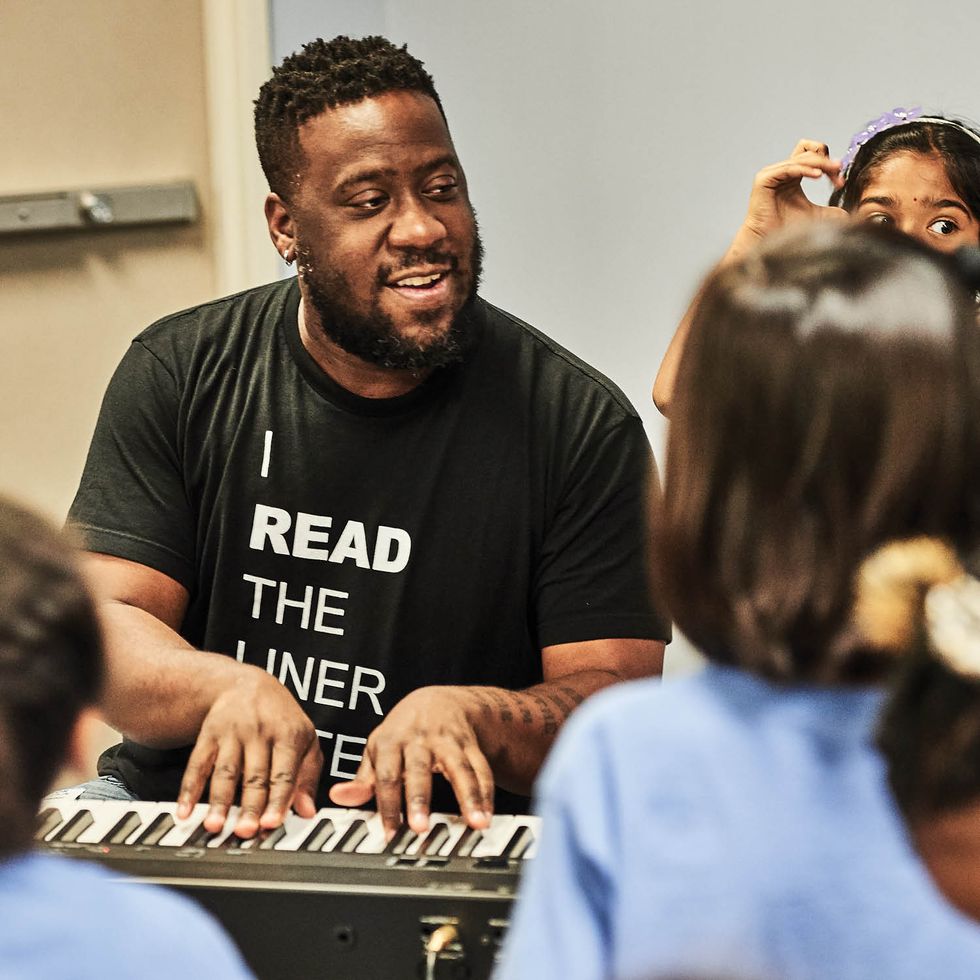 12:54pm
Houston-born Grammy-winning pianist Robert Glasper strikes a chord with young music fans while visiting Briarmeadow Charter School in Sharpstown. Glasper is a frequent guest performer in Da Camera's jazz series, and works with the organization's educational initiatives. Photo by Fulton Davenport.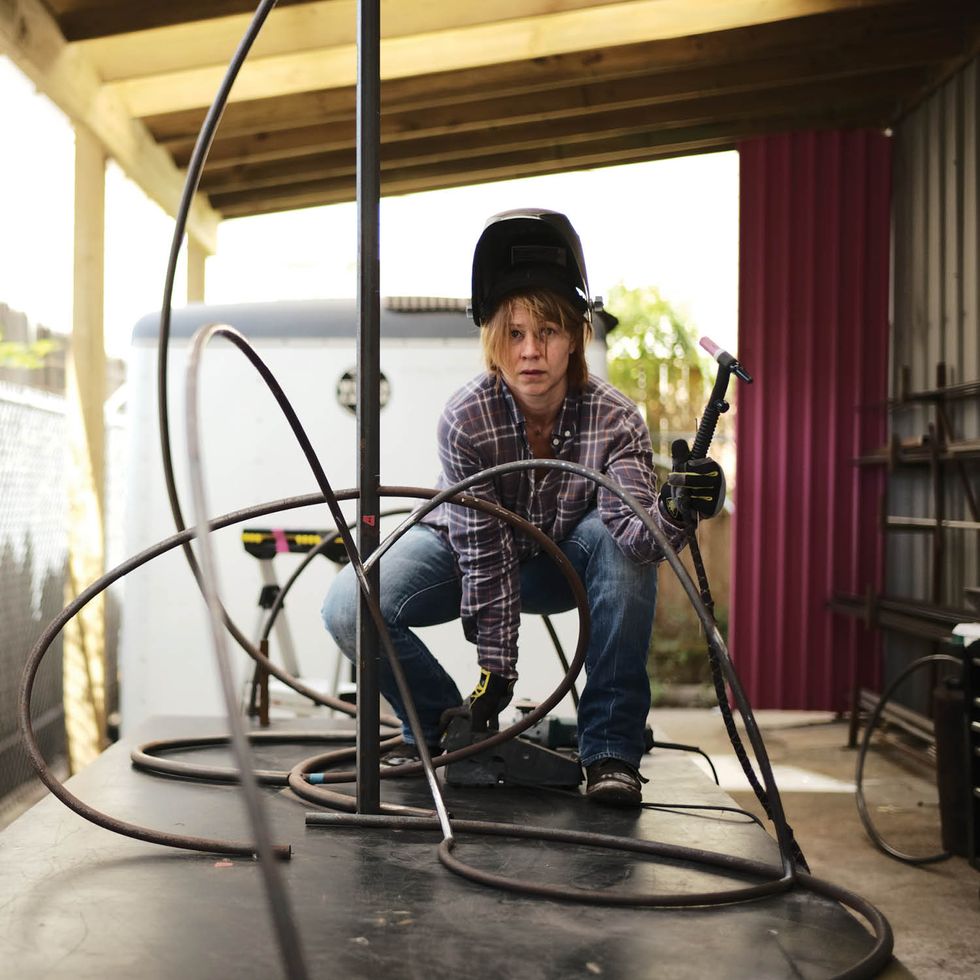 1:50pm
At her workshop in Montrose, sculptor Tara Conley rolls, bends and twists steel, bronze and fiberglass into large-scale public art works seen throughout Houston and Louisiana and across America. She's at work today on her latest series, which transforms the anthropologic shapes of snails into expansive flowing curves and dancing lines. Photo by Daniel Ortiz.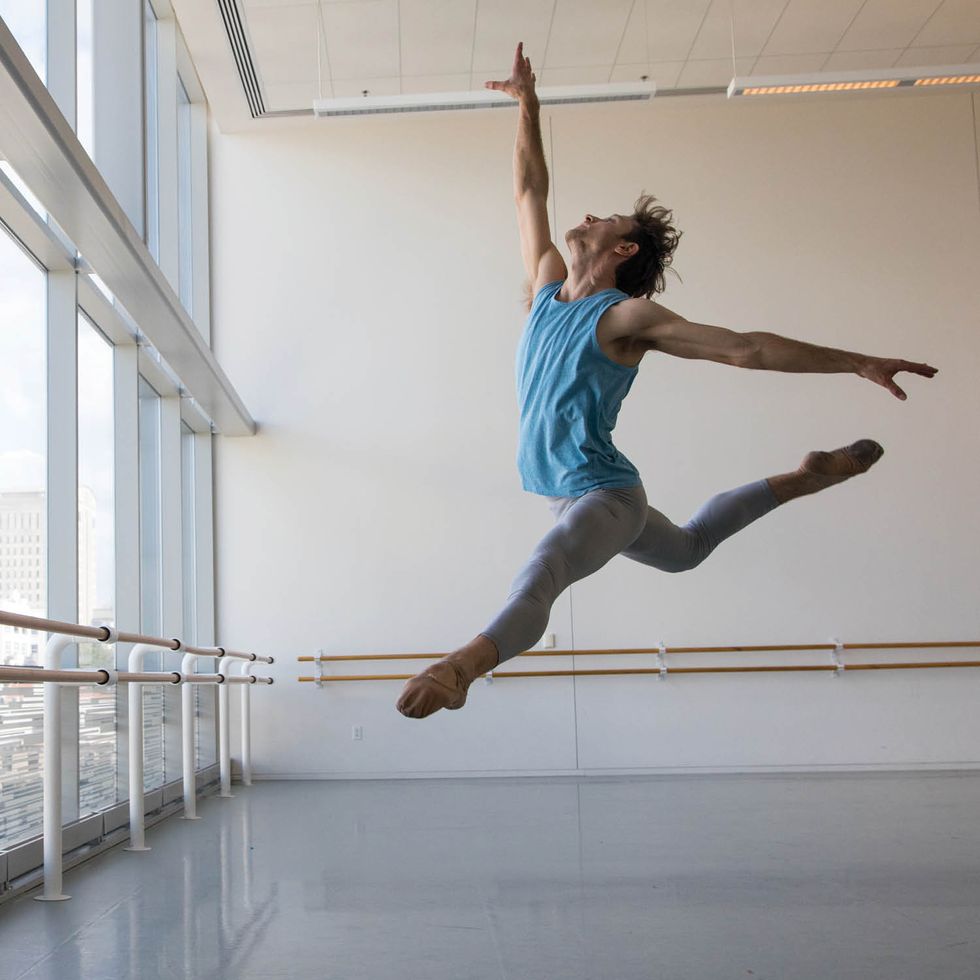 3:34pm
Taking advantage of an off week for the Houston Ballet — no performances, no scheduled rehearsals — Principal Dancer Ian Casady has a large studio in the company's Downtown digs all to himself for a private workout. Photo by Shannon O'Hara.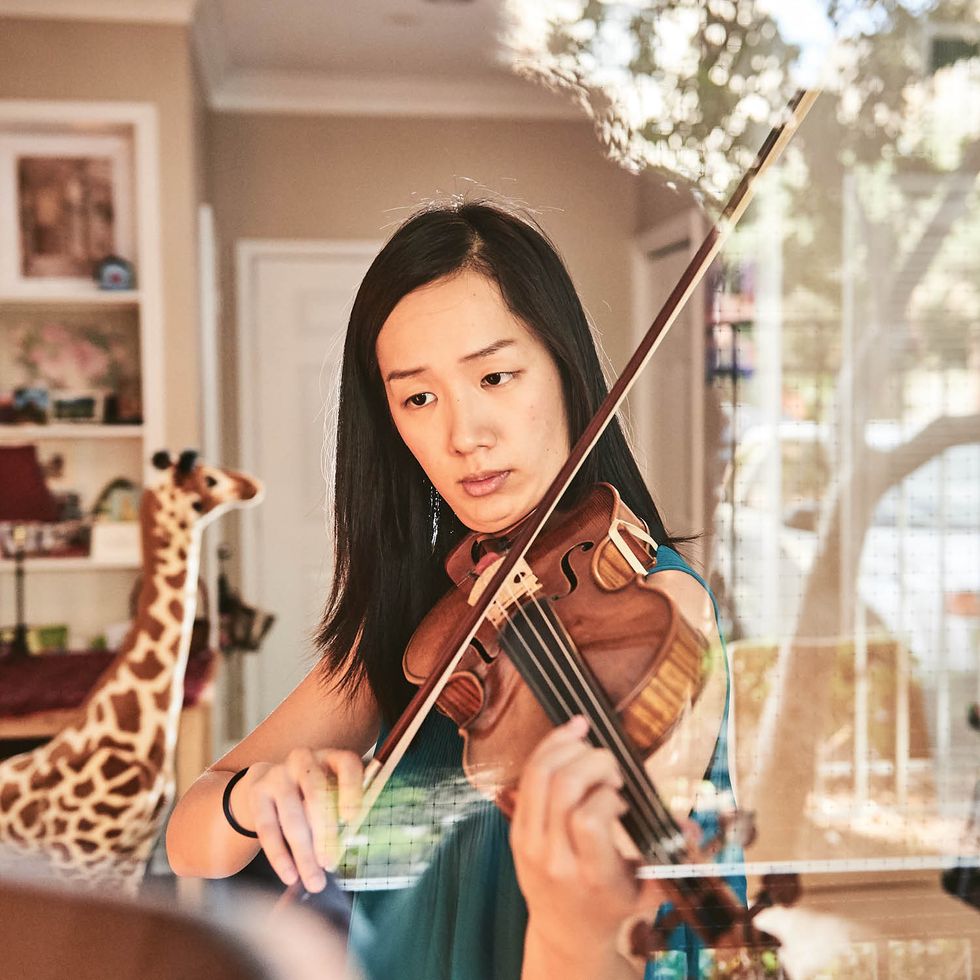 3:39pm
The Houston Symphony's Jessica Hsieh, appointed principal second violinist this year, practices at home in the Med Center. Photo by Fulton Davenport.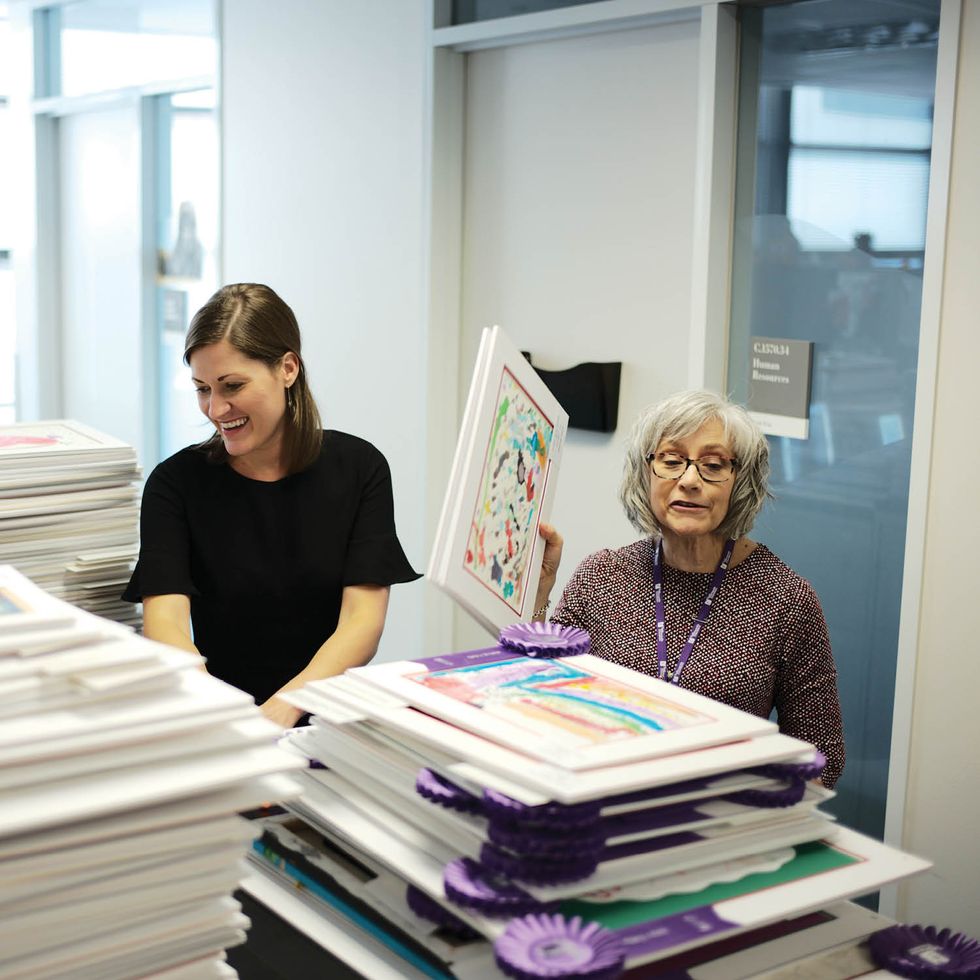 4:10pm
Erin Locke of the Periwinkle Foundation and Carol Herron, Coordinator of the Periwinkle Arts in Medicine Program at Texas Children's Cancer and Hematology Centers, organize submissions from young patients for the hospital's annual 'Making A Mark' art exhibit. Photo by Daniel Ortiz.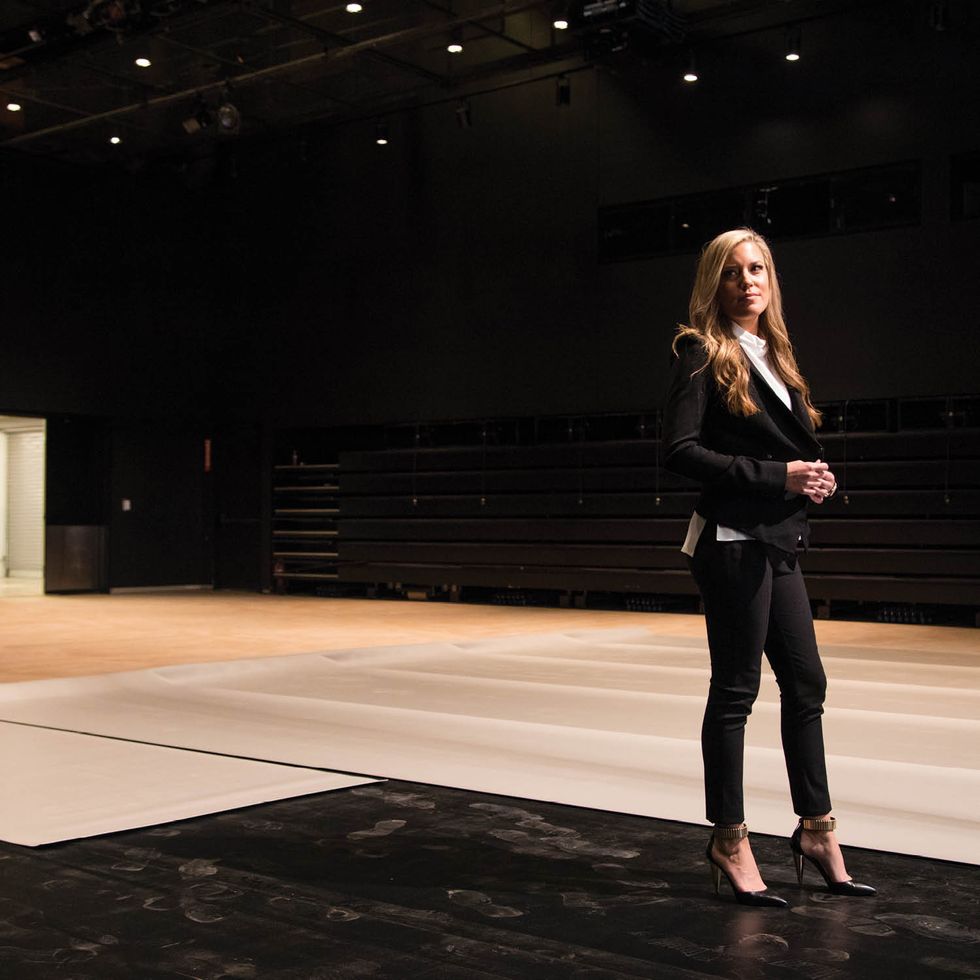 4:19pm
Houston Ballet trustee Holly Alvis, concerned about Harvey damages sustained in some parts of the company's Theater District HQ, tours the premises. Photo by Shannon O'Hara.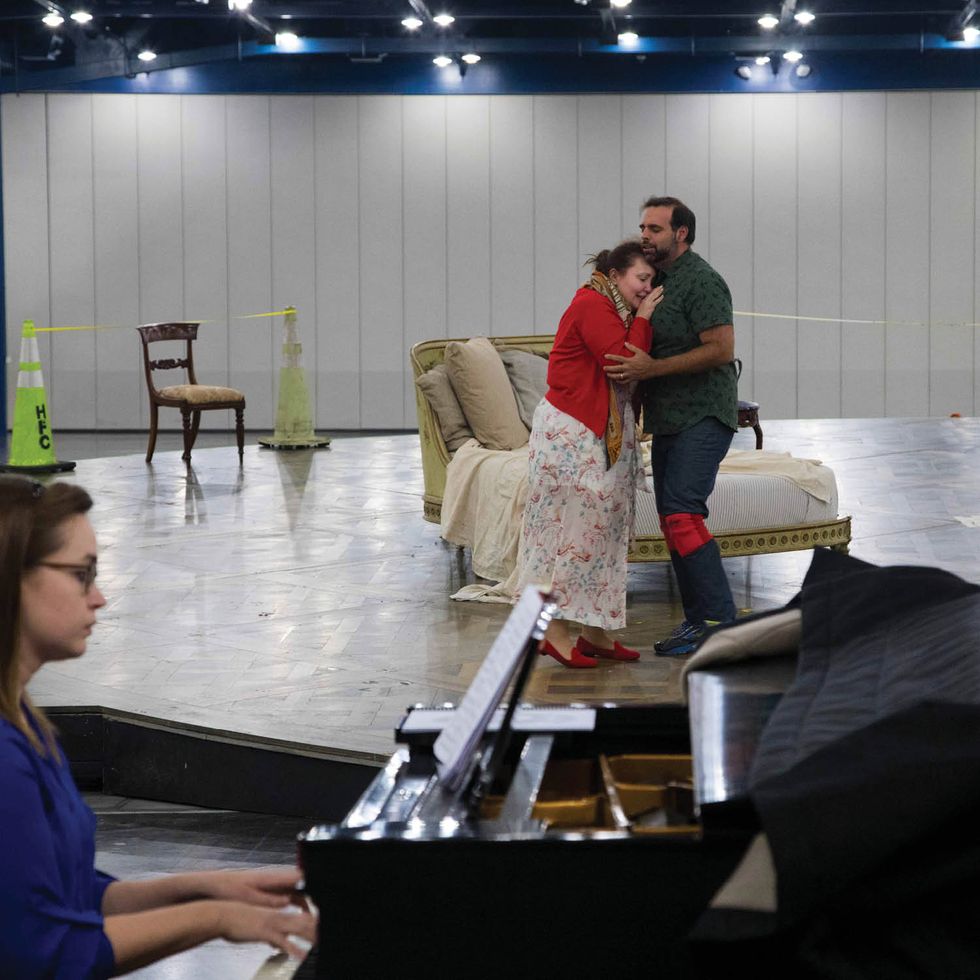 6:02pm
Singers Albina Shagimuratova and Dimitri Pittas and pianist Blair Salter rehearse 'La Traviata' in HGO's temporary space at the George R. Brown. Its home, the Wortham, was damaged by Harvey. Photo by Shannon O'Hara.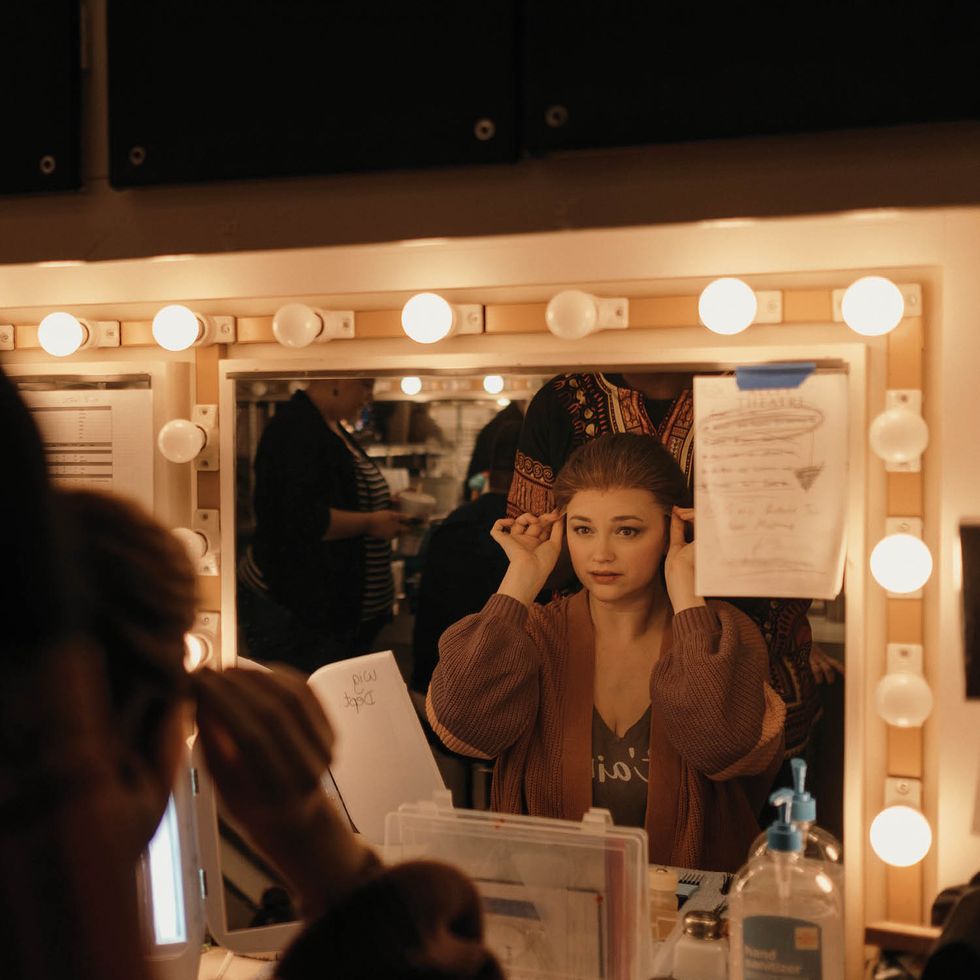 6:41pm
The Alley Theatre's Melissa Pritchett puts on her wig before taking the stage in 'Describe the Night,' which was displaced to UH's Quintero Theater post-Harvey. The Alley returns to its home for 'A Christmas Carol.' Photo by Todd Spoth.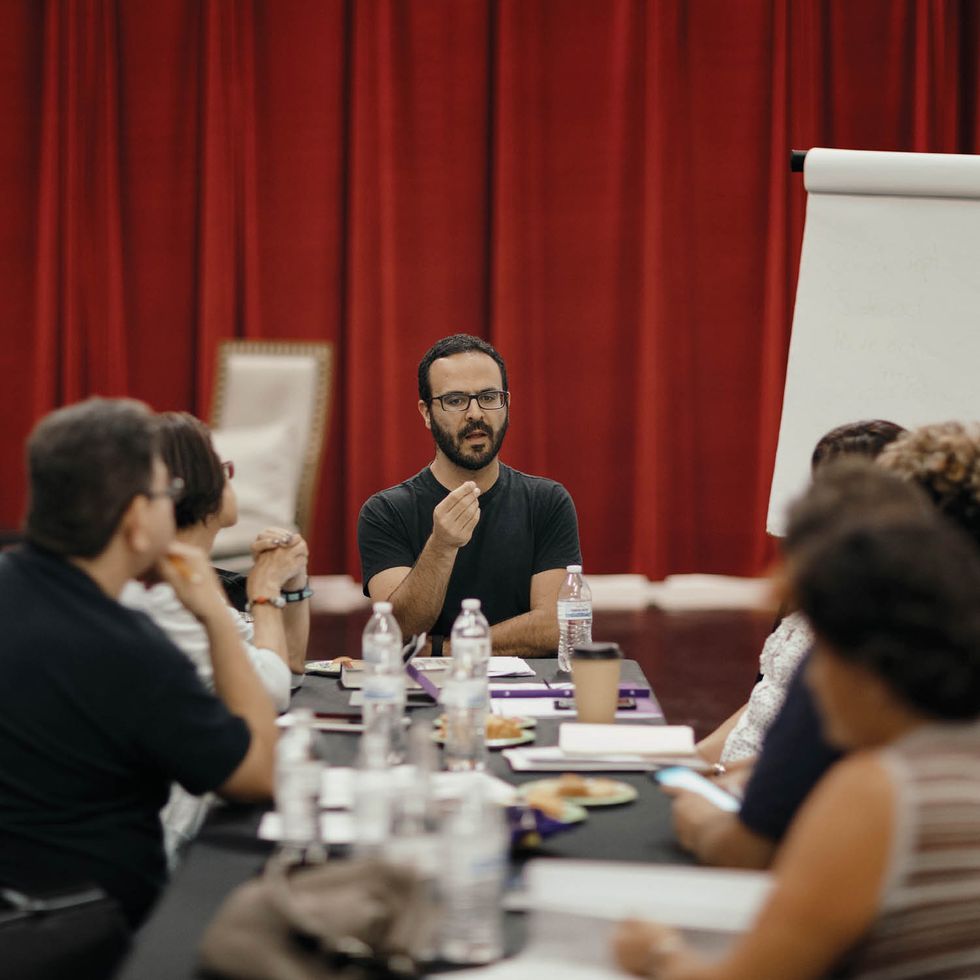 7:22pm
Bolivia-born UH Spanish prof Rodrigo Hasbún, whose new family-drama novel 'Affections' is garnering critical acclaim, leads a West Houston writing workshop for 'Literal, Latin American Voices.' 'Literal' is a literary journal. Photo by Todd Spoth.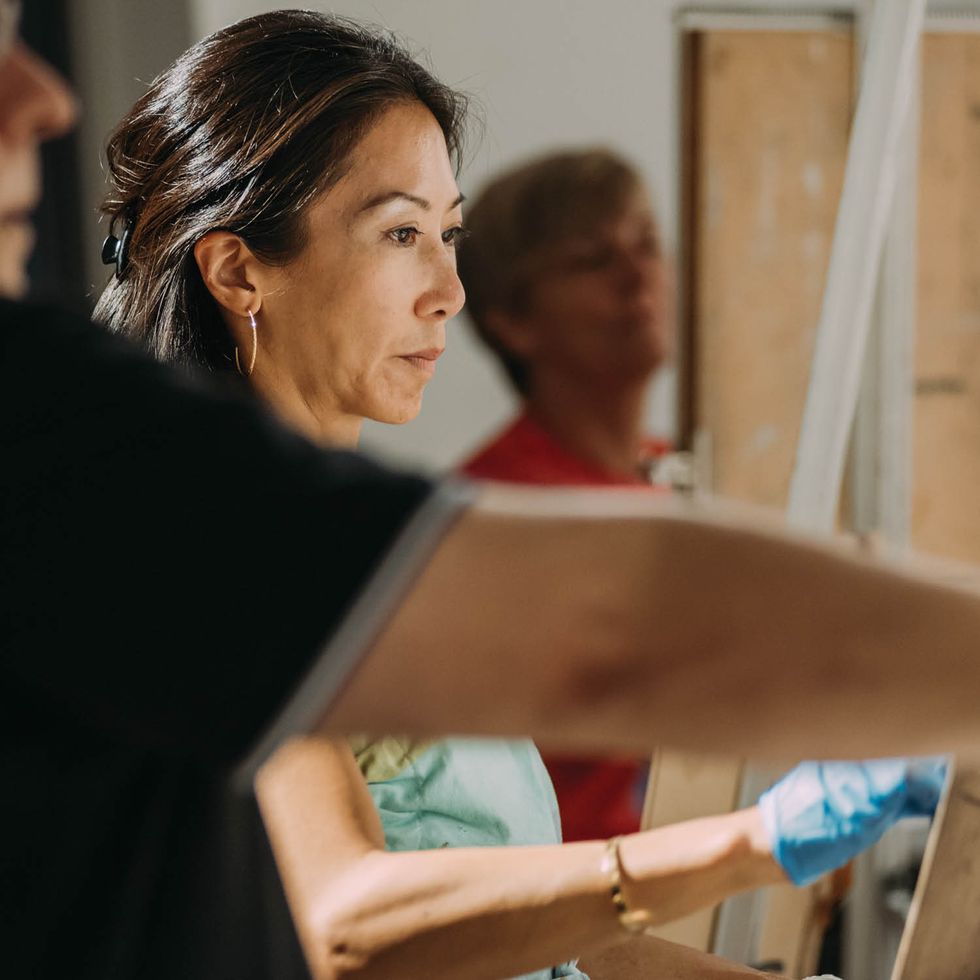 8:06pm
Student Karen Wong and her classmates sketch a live model during instructor Laura Spector's Narrative Portrait and Drawing class at the Art League. The League's office spaces sustained significant Harvey flood damage, but its prolific outreach and educational programming remained unaffected. Photo by Jhane Hoang.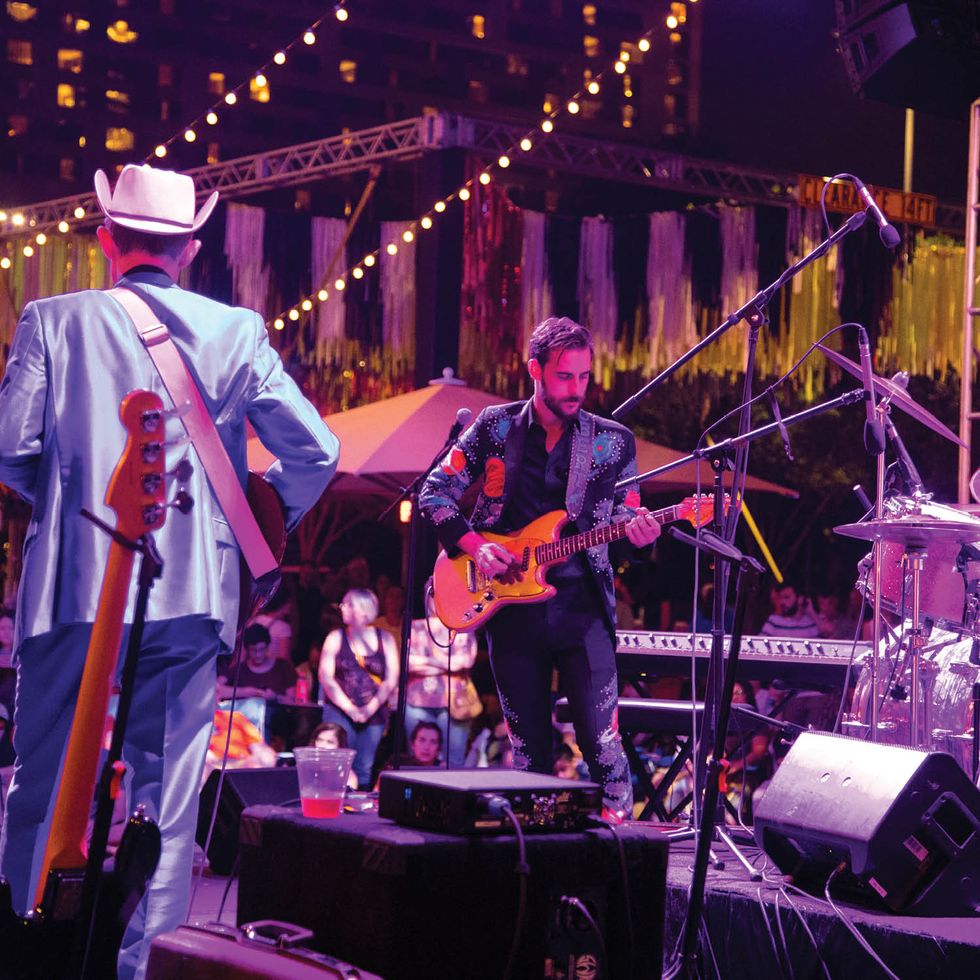 8:33pm
Robert Ellis and his band jam at Discovery Green's Party on the Plaza, with the park's vivid installation 'Arcade' for a backdrop. The dynamic sculpture by Dallas-based duo The Color Condition hangs through Nov. 15. Photo by Shannon O'Hara.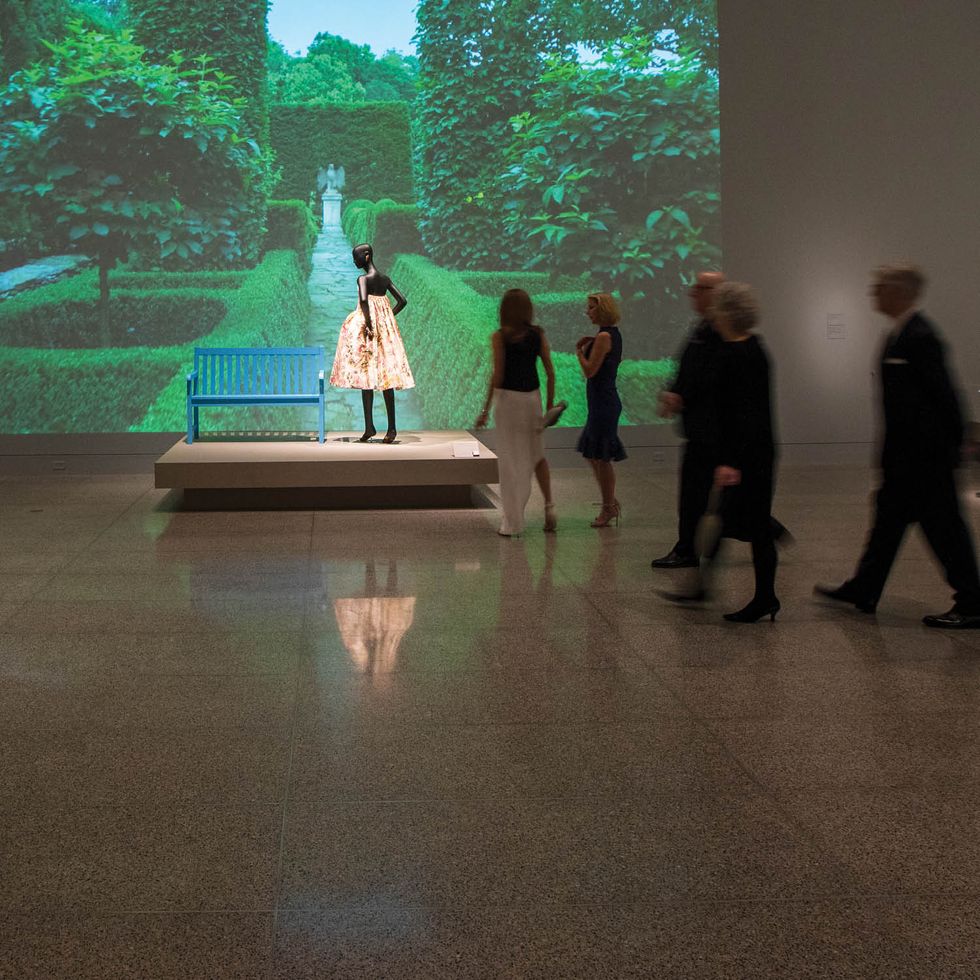 8:35pm
In the first of a string of events previewing 'The Glamour and Romance of Oscar de la Renta' at MFAH in the Museum District, donors enjoy a sneak peek of the late designer's gowns — and a few cocktails. Photo by Shannon O'Hara.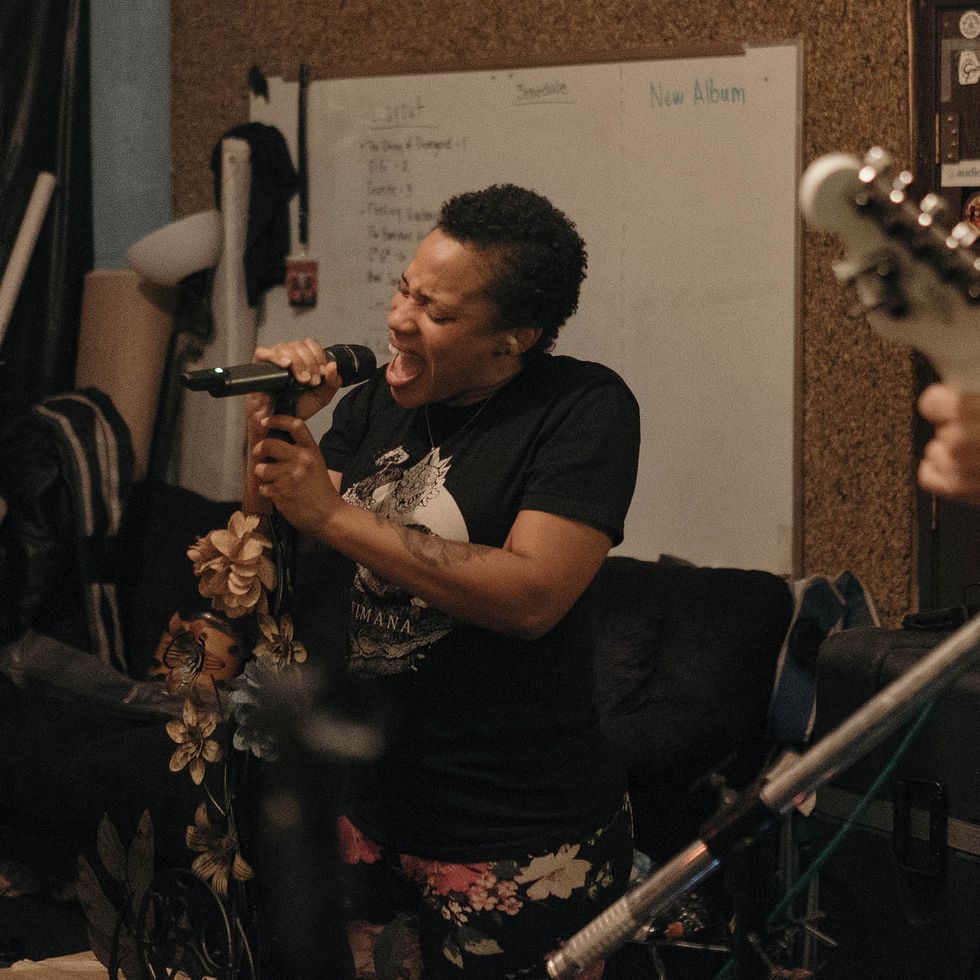 10:36pm
Frontwoman Cammie Gilbert lets out a howl as her heavy-metal band Oceans of Slumber rehearses late into the evening at Francisco Studios in EaDo. The group's next album, 'The Banished Heart,' is set to drop in March. Photo by Todd Spoth.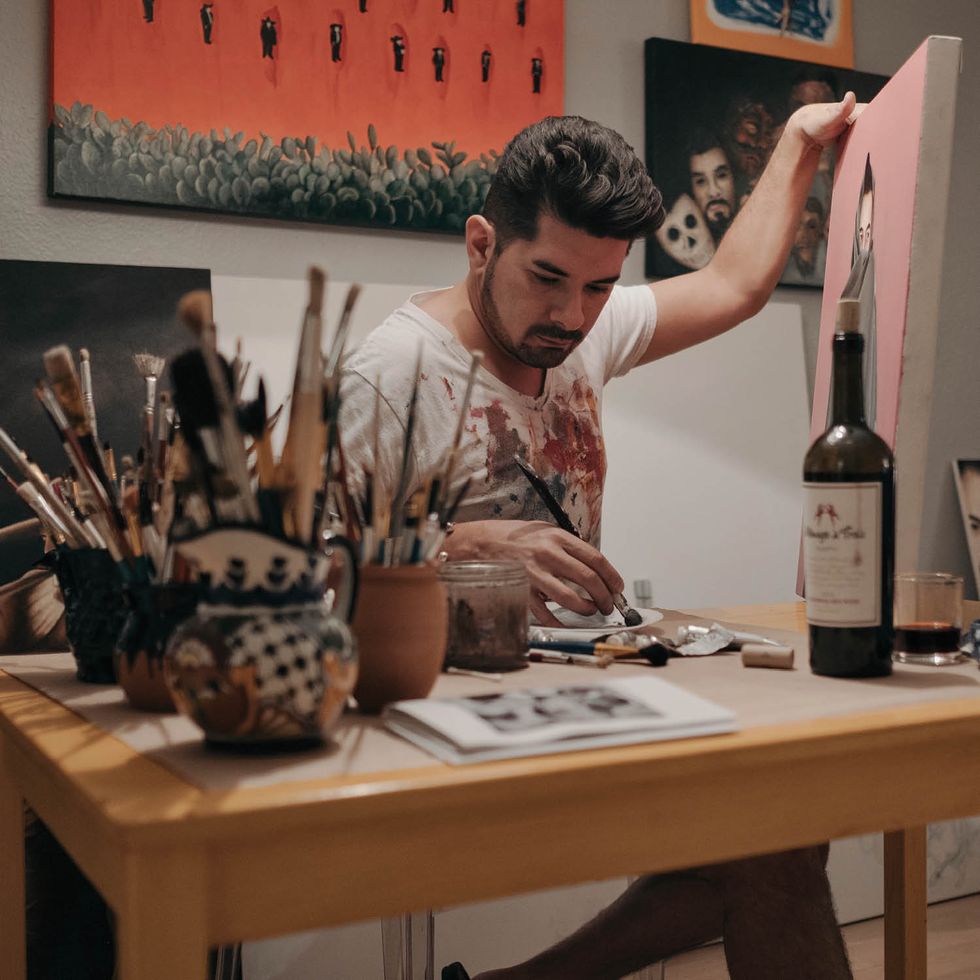 11:41pm
With dozens of brushes at the ready — and one bottle of wine — young artist Wood Fancher Anthony applies the last few strokes to a painting in his Montrose home. Photo by Todd Spoth.
Art+Culture