Beloved Artist Creates 'Jazz Church' Where All Can Worship Houston's Musical History
Jennifer Henderson Malone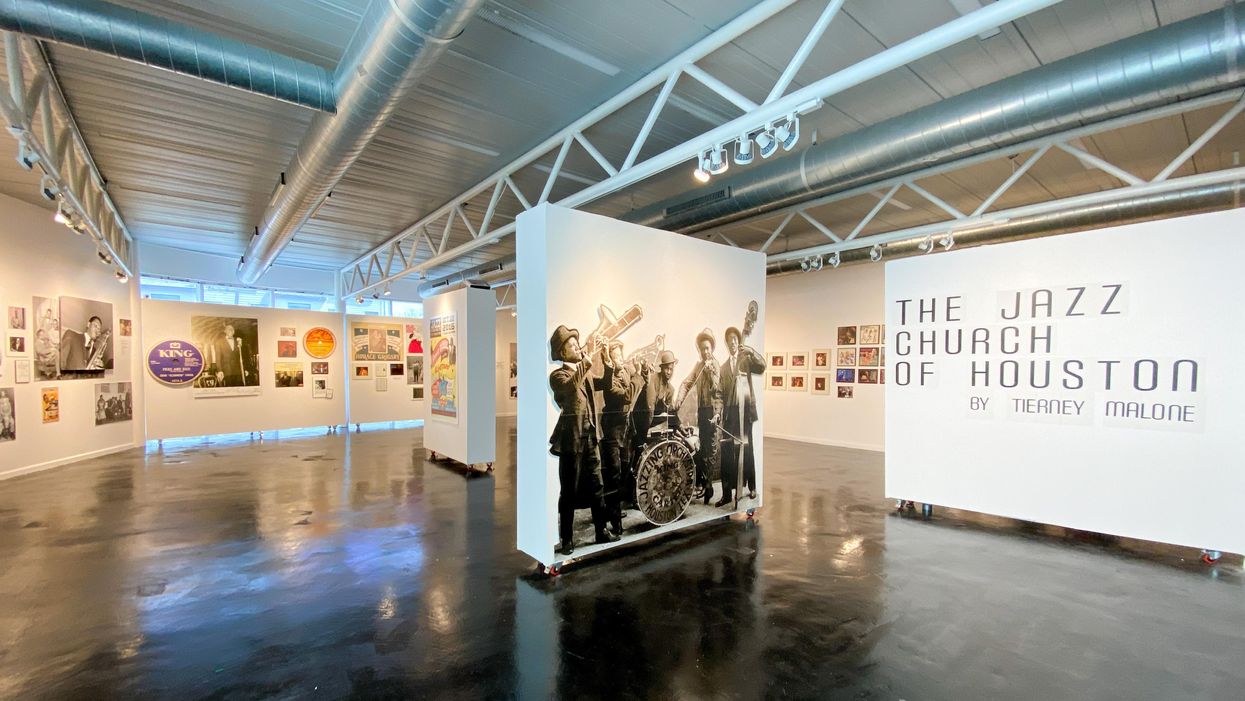 THIS WEEK IS your chance to check out artist, DJ, and historian Tierney Malone's installation, The Jazz Church of Houston, on view through April 2 at the Houston Museum of African American Culture. It's a dynamic and meticulous exhibition of vintage photographs, videos and historical ephemera selected and carefully presented to illuminate the profound contributions Houston has made to the art of jazz. It's also one of Malone's most personal installations to date.
---
The annunciation is a recurring subject in religious art, and upon entering the Jazz Church, an enlarged photograph taken in 1921 of the five-man King & Carter Jazzing Orchestra of Houston announces you have indeed arrived in a sacred space. Malone, in his reverence, has chosen to orbit the installation around five Houston-born and/or Houston-based jazz musicians, with saxophonist Arnette Cobb as "the patron saint" and Jean-Baptiste "Illinois" Jacquet, Milt Larkin, Victoria Regina Spivey, and Eddie "Cleanhead" Vinson as the apostles.
"I chose these individuals because their careers pointed back to Houston," explains Malone, who relocated to Houston in 1982 to attend Texas Southern University. "They each in their own way helped to put Houston on the map in the world of jazz."
Malone's original art is also featured in the exhibit, including a complex collage of photographs, invitations and tickets to shows titled My Modern Day Jazz Story/My Houston Jazz Story, which can be read as a "storyboard" for the installation itself. "The collage encapsulates my connection to jazz with some history about the music and the different cats that I've come across while living here in Houston." says Malone.
Meanwhile, on a wall opposite the collage, the words "Third Ward Is My Harlem" are emblazoned across the slats of a large, chocolate brown colored wooden fence. The combination of and conversation between the two works is a prime example of Malone's aesthetic, where the boundaries between signage, montage, mixed-media, poetry and autobiography are in constant flux.
For many years, Malone has taken it upon himself to study, document and preserve the history of Houston's jazz musicians through his art and his popular radio show Houston Jazz Spotlight, and until Houston finally builds its own museum to archive and share the city's musical history, Malone will be out there — painting murals, creating playlists and speaking to musicians, young and old, who remain keepers of the flame.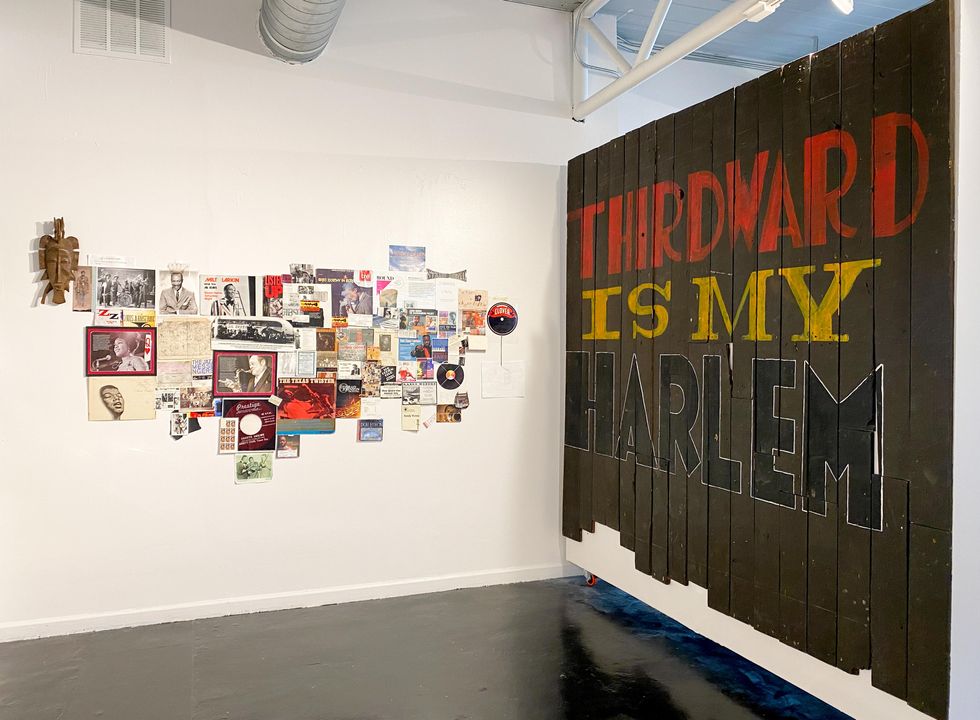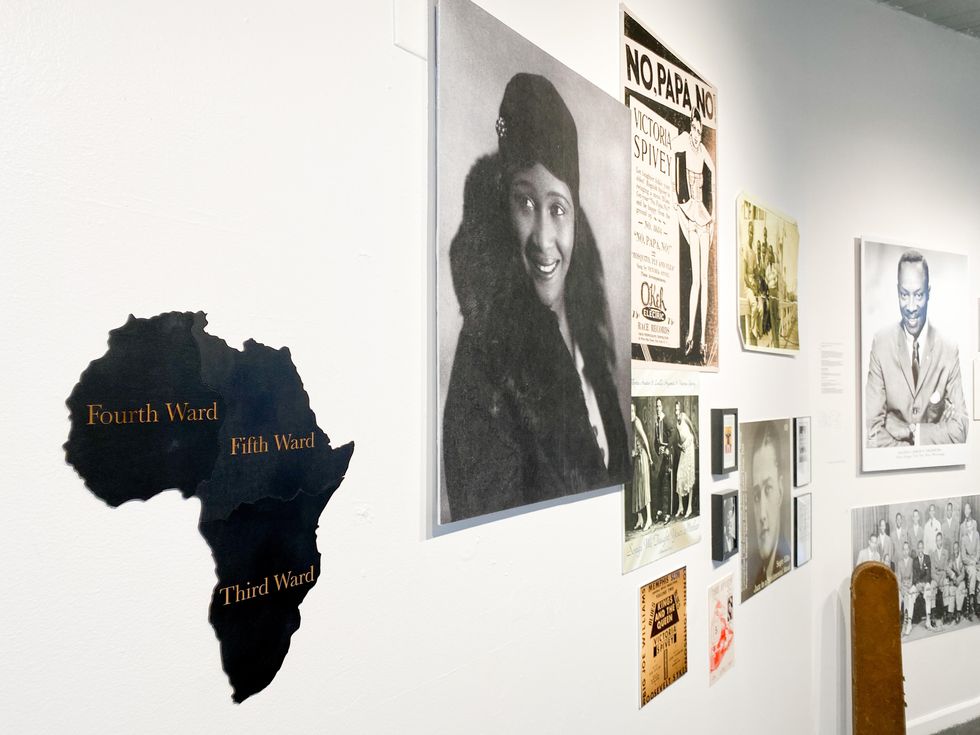 Art + Entertainment