Music Makes the People Come Together
In an era of tribalism, these emerging artists create an engaging, eclectic soundtrack for the most diverse city in America.
Steve Visneau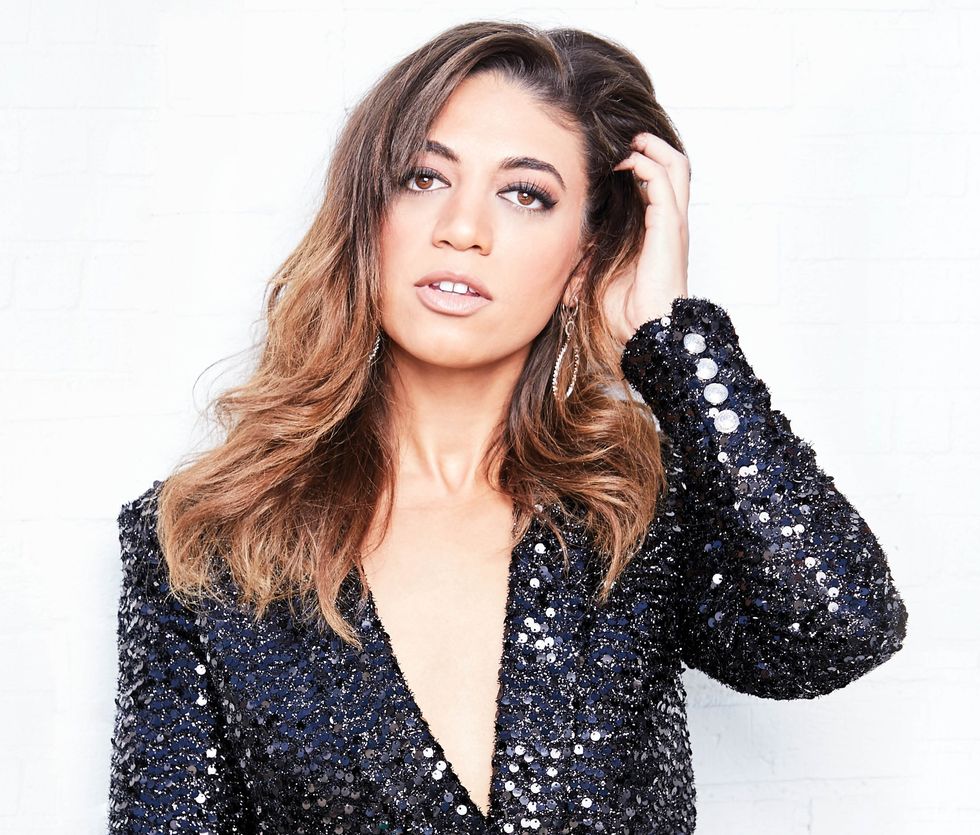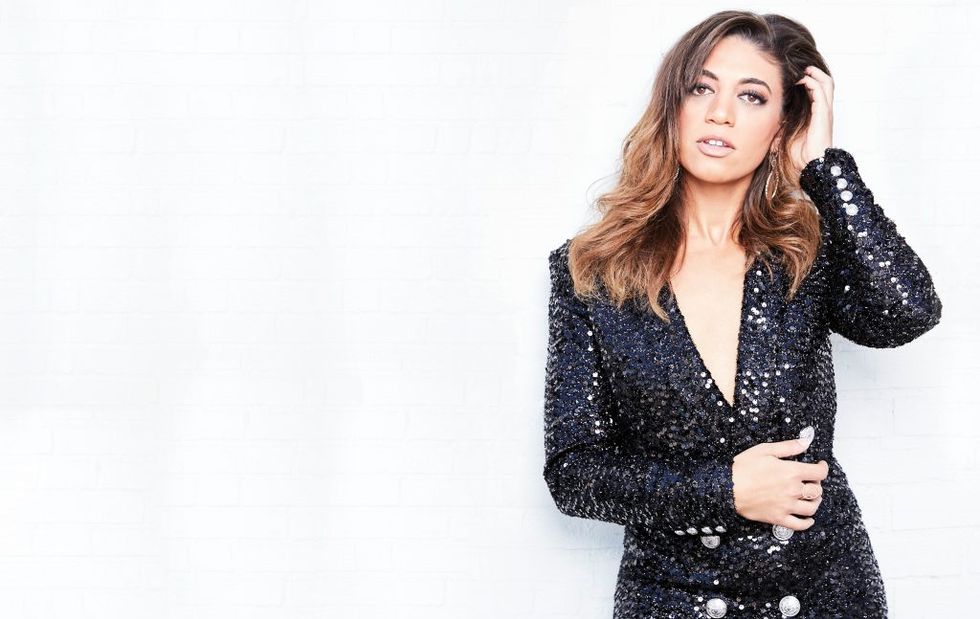 ---
Madeline Edwards
"My sound is a blend of West Coast jazz and Deep South soul," says Santa Barbara native Madeline Edwards, 26, citing Ella Fitzgerald as an inspiration for her upbeat, brass-fueled tunes. The beauty, daughter of a Polish-Jewish American mom and African-American dad — is putting the finishing touches on her debut album Made, filled with unapologetically passionate personal stories of her experience in the industry. "I'm literally so stoked about it," she says, noting she also digs collaborating with other local musicians. "I enjoy being challenged to write outside of my comfort zone." 
Edwards wears a Balmain jacket from Neiman Marcus, with gold and diamond hoop earrings and a pavé diamond ring, both from Valobra Jewelers.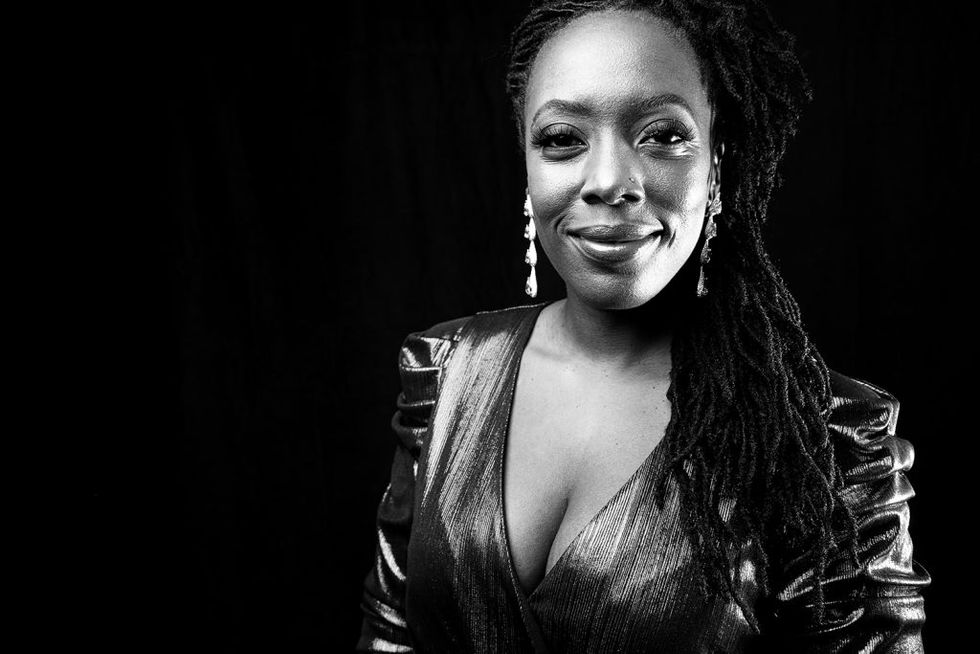 Caretta Bell
Caretta Bell greets and signs off on most interactions with a simple, meaningful word: "Peace." She grew up in the small town of Hawkins, Texas, singing in church from the age of 3, and her faith is still a big part of her life. "Through joyous times as well as troublesome times, music has always been there as a source of inspiration, comfort and hope," says the UH grad, who describes her sound as a soulful blend of jazz, gospel, blues and hip-hop. "I'm really grateful that I get to do music for a living." She's working on her third record, called The Adventures of Mochahantes and due out next year. "It tells an intriguing story." 
Bell wears a Retrofete dress from Saks Fifth Avenue, with pink kunzite earrings from Valobra Jewelers.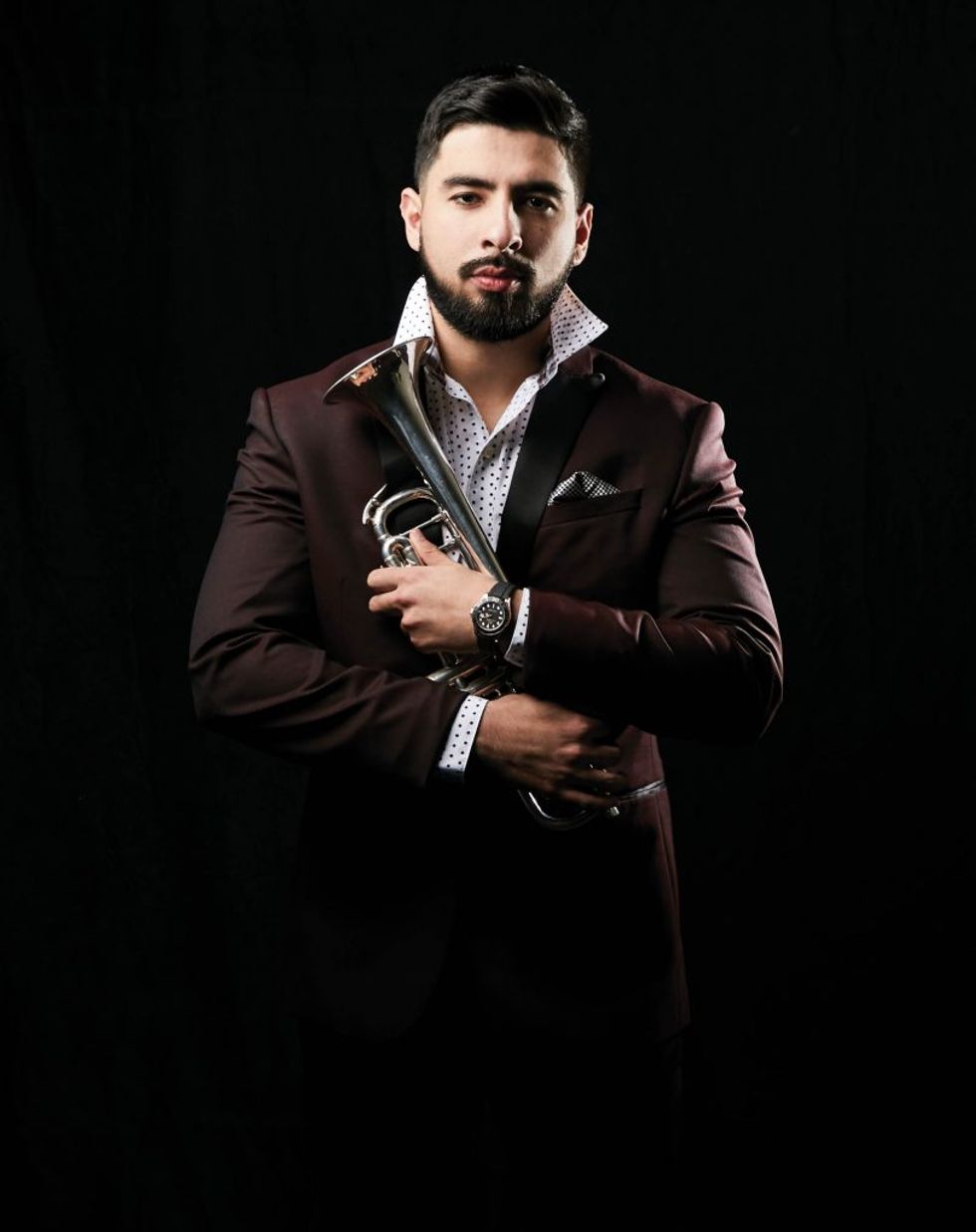 Salvador Velasco
A favorite saying of Salvador Velasco is, "How do you know where you're going if you don't know where you have been?" Velasco, 25, and his parents immigrated to Houston from Coahuila, Mexico, when he was a child. He "stumbled across" the trumpet at age 12, and "really never looked back." He writes his own jazz and salsa music and is bandleader of the Sal Capone Trio. "The roots of all popular American music is the blues, which was basically the original form of jazz," says Velasco, who works with Jazz Empowers, which educates kids of low-income families. "It's important for the youth to know our roots."
Velasco wears a Rolex watch from Deutsch Houston. He wears his own shirt, jacket and pocket square.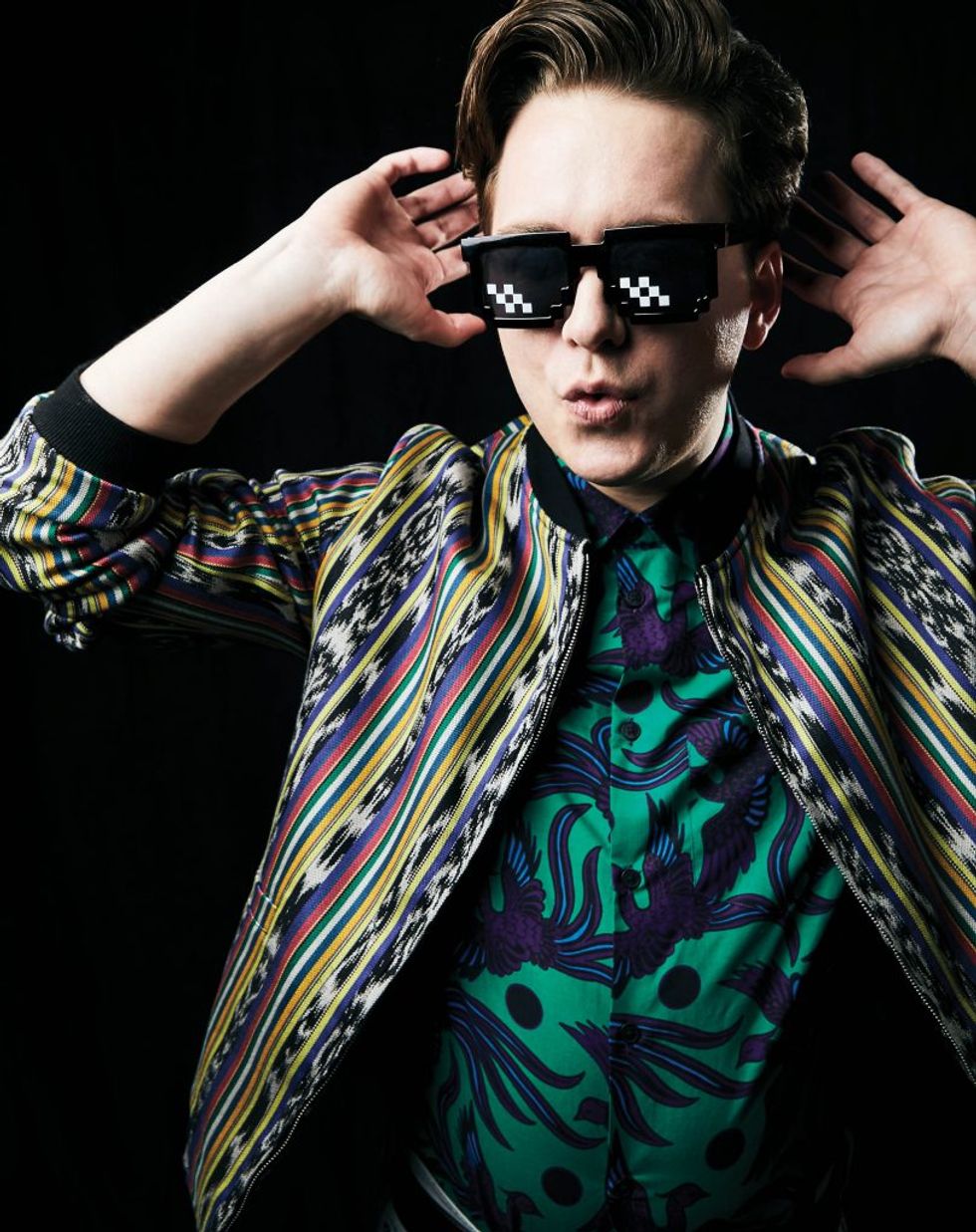 Henry Dillard
The first album singer-songwriter Henry Dillard, 31, released was called Worst Debut Album Ever. Its followup? The 1st Album Was Better. His moniker, Without a Face, began as a high school rock band in 2004, and transitioned into a solo act. Over the years, Dillard has captivated audiences "by injecting sarcasm, social commentary and humor" into his lyrics and videos. (His 2018 video for "Drake (Kiss Track)" is a must-see.) But many songs are more serious in nature. "I aspire to ... say something in a unique way, so I'm willing to portray humor as a valid part of the human experience," he says. Dillard, at once chill and eccentric, also just launched a heavy-metal project called Perfect Little Robot, and hooked up with local indie-rock outfit Paper Gliders. He's recording and performing music with all three bands in 2019.
Dillard wears a Saint Laurent jacket from The Webster and a Kenzo shirt from Neiman Marcus.  Glasses are his own.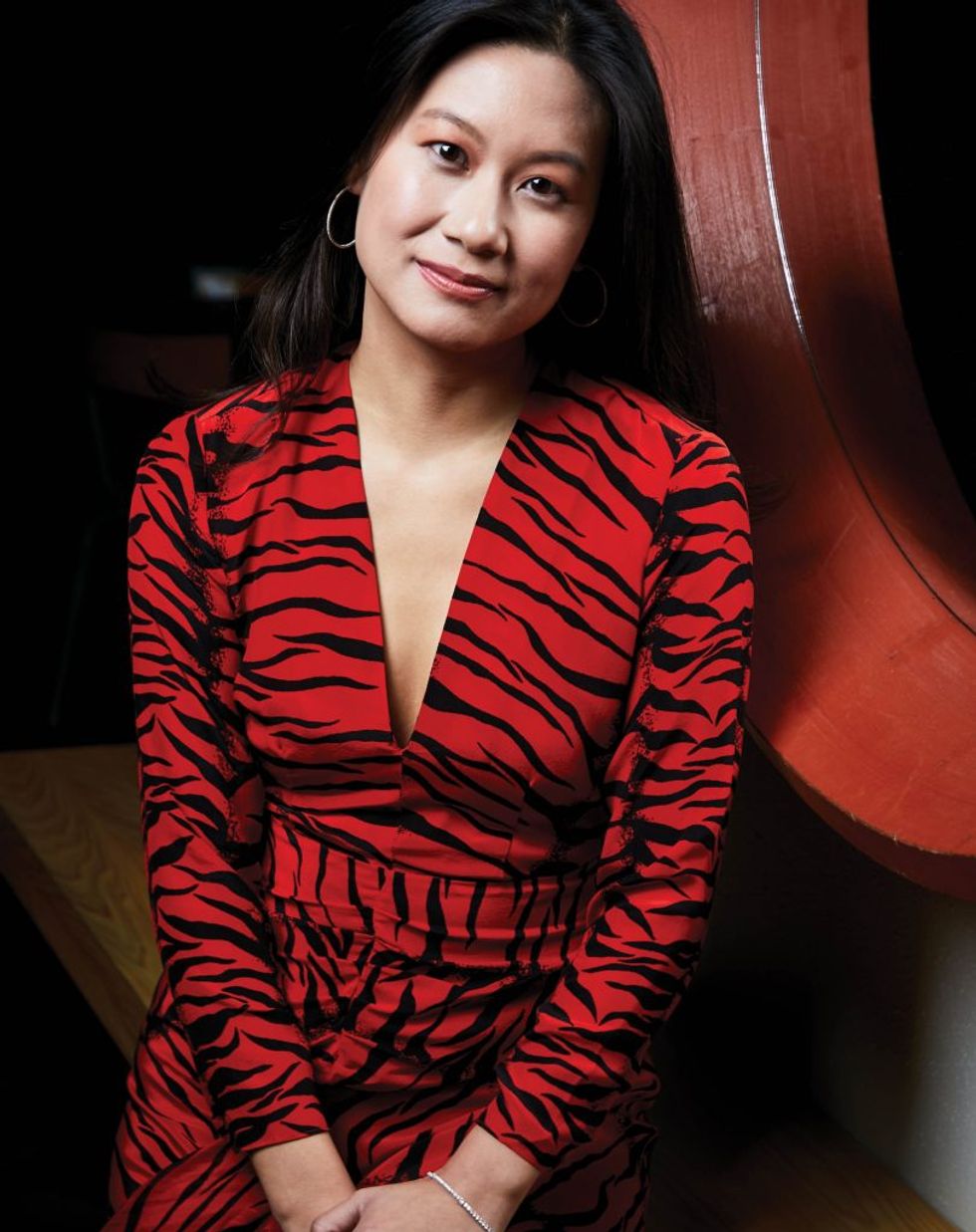 Yvonne Chen
Classical pianist Yvonne Chen, 29, hasn't taken a year off from school since kindergarten. The D.C.-area native graduated from Juilliard and moved to Houston to pursue a doctorate degree at Rice. But being diagnosed with thyroid cancer at the beginning of undergrad "changed my ideas of how to use my talents and efforts in the limited time we have in this world," she says. Chen founded Loop38, a 16-member music ensemble that finds new ways to present chamber music, in 2016, and teaches piano at St. John's School. The variety of work that Chen is pursuing allows her to explore new music and break down barriers. "Classical music sometimes gets a bad rap," she says. "I think that if we ... ask ourselves questions about our preexisting perceptions about music, we can open our ears to so many new experiences."
Chen wears a Rixo dress from Saks Fifth Avenue, with diamond hoop earrings and tennis bracelet, both from Deutsch Houston.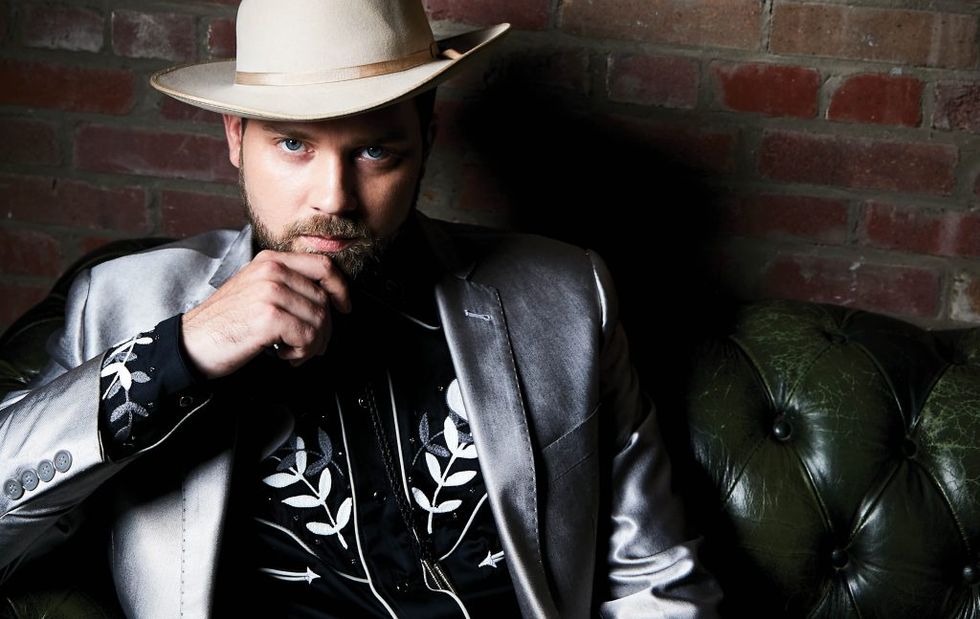 Will Van Horn
The sound of a steel guitar is one of the signature elements of country music. "I've heard steel guitar all my life," says evocative instrumentalist Will Van Horn, 30. "I love everything about the instrument. I like how complex and convoluted it is." Van Horn, who for more than a decade played in the band of Robert Ellis — one of his closest friends — released his first solo album in October, a groovy record called Pedal Steel Guitar. "I've spent most of my career as a sideman, which I love doing," says the Houston native, "but putting out my EP and touring with [Houston funk-rock trio Khruangbin] was amazing and eye-opening." Van Horn, who plans to continue his solo career while also collaborating with fellow artists throughout 2019, recently got married and toured Australia — for the fifth time. "I'm so grateful for the opportunity to play music internationally. I love meeting new friends and seeing the world."
Van Horn wears his own hat, suit and shirt.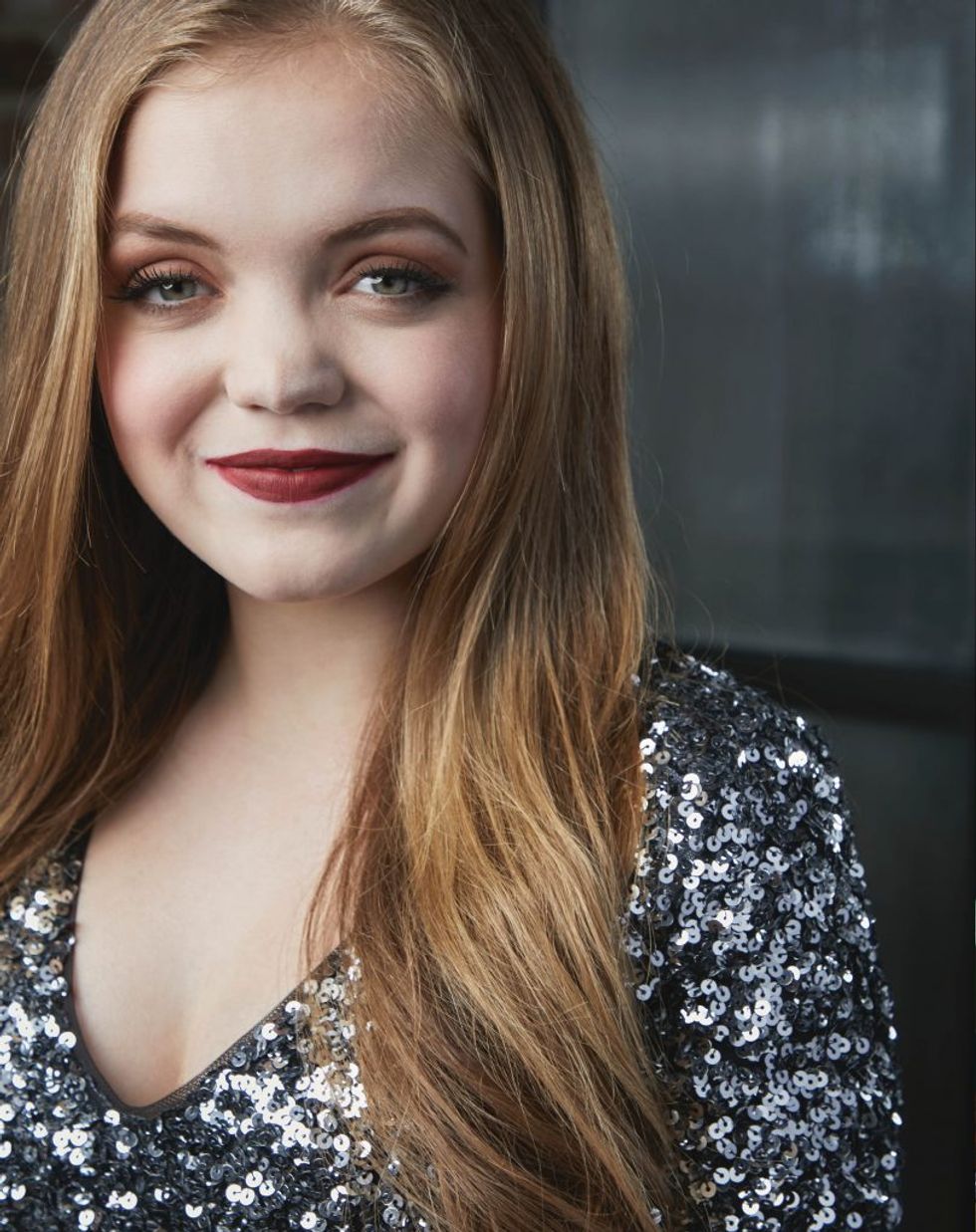 Sarah Grace
Sarah Grace's powerful, raspy voice doesn't necessarily seem to match her youthful bright eyes and gentle blonde waves — but that kind of juxtaposition is exactly what NBC's The Voice, which begins with blind auditions, thrives on. Grace, 16, made it to the semi-finals of the competition show's 15th season with her coach Kelly Clarkson, wowing the nation with her "Amazing Grace" and falling just short of the crown. She's settled back into a routine at Kinder HSPVA, where she studies the trumpet (she also plays guitar and piano). Her family band Sarah Grace and the Soul — little sis plays the drums, and her dad, a firefighter, accompanies on guitar — is more popular than ever, booking high-profile gigs like April's Old Settler's Music Festival in the Hill Country, with headliner Brandi Carlile. 
Grace wears an Aidan dress from Neiman Marcus. 
Oliver Penn
As Oliver Penn, 23, embarks on a 12-city East Coast tour this spring — the first with his full band — he is looking forward to playing shows, of course. But he's equally excited to play tour guide. "None of my bandmates have ever visited that part of the country before," says the Rhode Island native, whose soulful jams are making soundwaves in the Houston music scene. He proclaims his music falls "somewhere between old-school blues/country and '70s rock," and places a heavy emphasis on the spiritual and therapeutic roots of those genres. But above all, Penn says he values sincerity in music the most. "All of the musicians that I look up to share honest music and are unafraid to put themselves out there," he says. "I also believe that complacency and comfort suppress creativity, so I try to play a lot of shows, shake things up, and keep my foot on the gas."
Penn wears a Made Worn tee from The Webster, with a Cartier watch from Deutsch Houston. Hat and jacket are his own.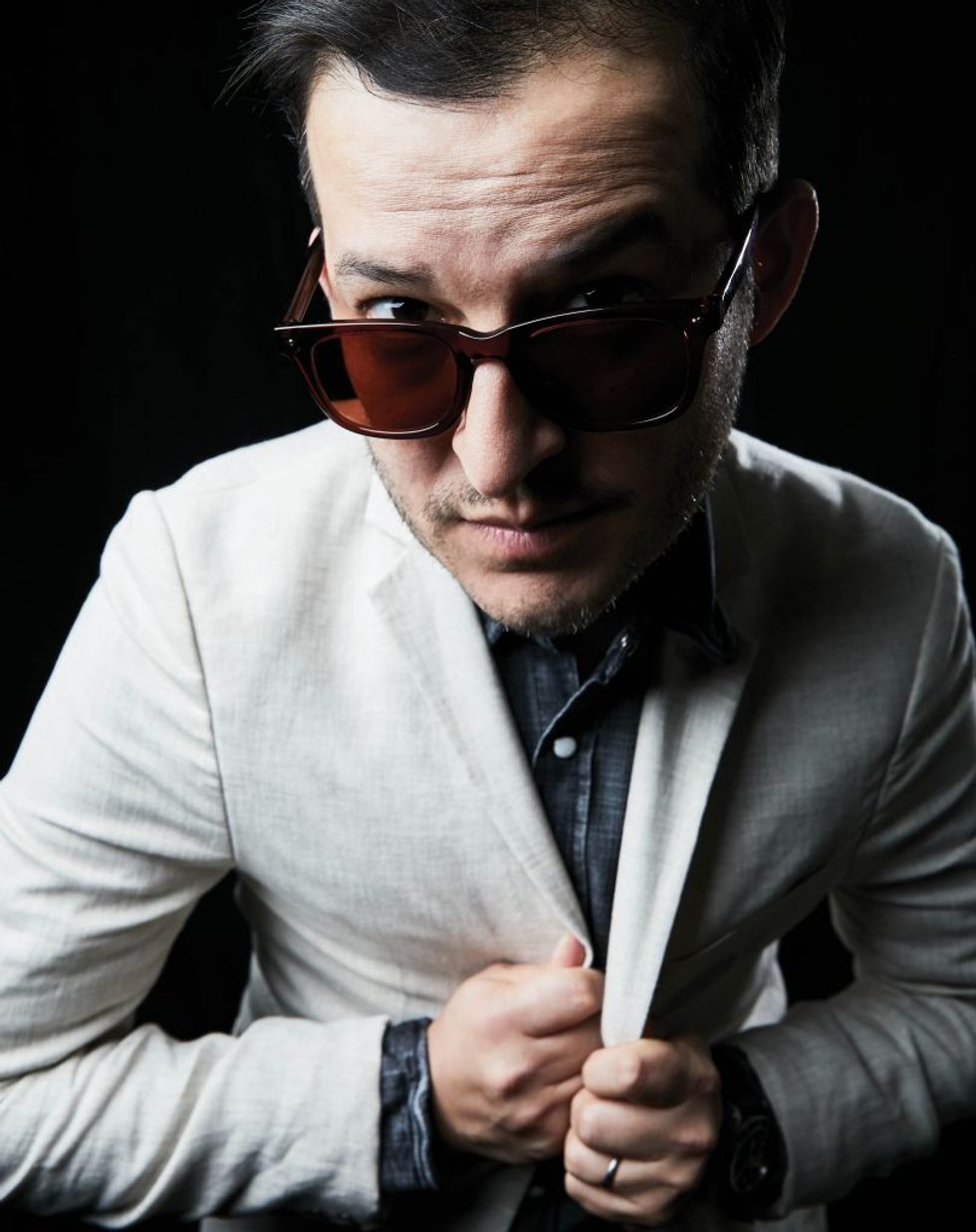 Sergio Trevino
Those remotely familiar with the Houston music landscape likely know the name Buxton. The group has been around since 2003, when, in the words of its lead singer Sergio Trevino, "everyone was much skinnier and had emo haircuts, including myself." The indie scene was in its infancy, and Buxton was just getting plugged in. Fast-forward to 2019, and the fivesome is still together, an integral part of a burgeoning community of bands. "We really are like brothers," says Trevino, 36. Their latest album, Stay Out Late, dropped in the fall; Trevino wrote most of it after overcoming a year-long battle with writer's block. But that doesn't mean it's time to rest: Trevino's side project, Ancient Cat Society, soon releases two new singles plus a music video, "directed by my super talented wife Lindsey Cooper."
Trevino wears a The Kooples shirt from Saks Fifth Avenue, with a Tudor watch from Deutsch Houston. Jacket is his own.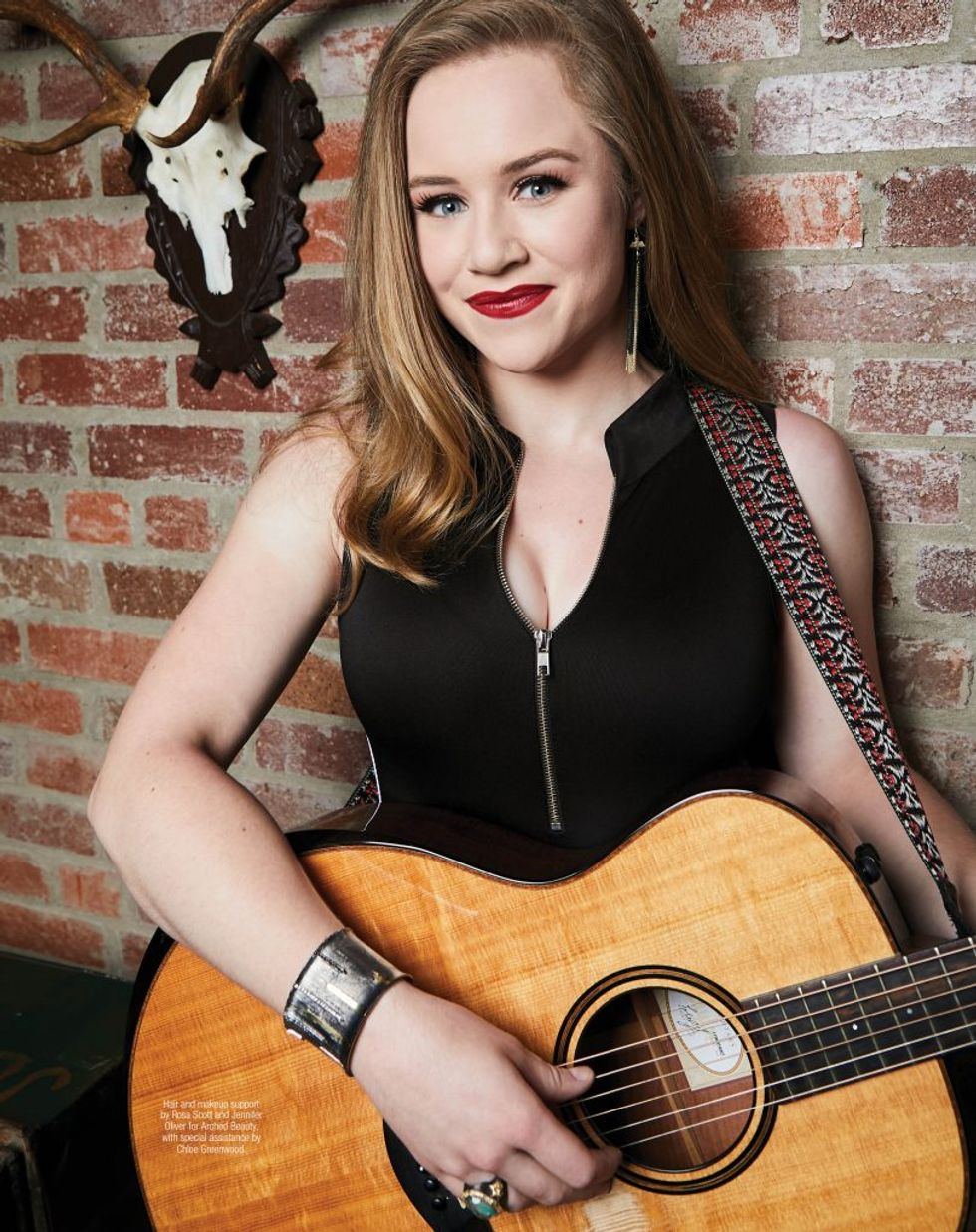 Julia Hatfield
Conroe native Julia Hatfield, 21, has a syrupy sweet drawl that at times finds it way into her songs. But her music, which she lately describes as classic country with a disco-funk vibe, often has a slightly harder edge. Having grown up singing in church and musical theater, she was homeschooled in high school so she could focus on her singing and acting career. "My mom and dad were great at making sure we grew up surrounded by music," says Hatfield, who favors the piano — "It just makes sense to me" — but also plays the guitar. She's a hard worker — expect a new EP later this year, plus an in-depth black-and-white acoustic video series — and a road warrior. Any given week may hold shows in Fredericksburg, Brenham, College Station and San Antonio.
Hatfield wears wide-cuff bangle bracelets, opal ring and chandelier earrings, all from Detusch Houston. The jumpsuit is her own.
Shot on location at Miss Carousel in EaDo
Styling by Todd Ramos
Grooming by Edward Sanchez.  
Hair and makeup support by Rosa Scott and Jennifer Oliver for Arched Beauty, with special assistance by Chloe Greenwood. 
Art+Culture