'The Polish Duo' Debuts This Weekend: 'Not Just Sausage and Kolaches,' Says Violinist of Her Native Land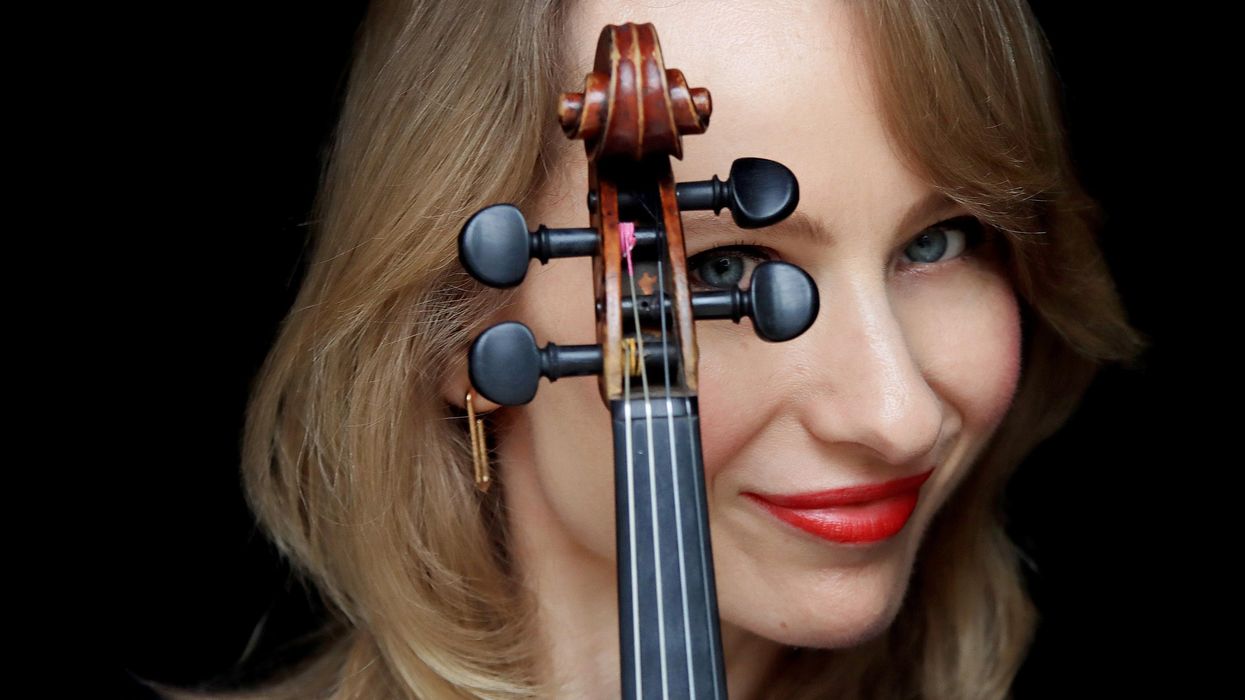 POLISH-BORN HOUSTON violinist Dominika Dancewicz is on a mission. A highly respected instrumentalist, educator, and founding member of the Axiom Quartet, Dancewicz is also a strong advocate for the culture of her native country. "It's not just sausage and kolaches," says Dancewicz.
---
With that in mind, on Sunday, Jan 29 at St. John's Presbyterian Church, Dancewicz and pianist Alina Klimaszewska make their debut as The Polish Duo to present "Between Myth & Life," a program featuring compositions by Polish composers Karol Szymanowski and Henryk Wieniawski.
Born in 1975, Dancewicz grew up in the city of Katowice, the capital of the Silesia region. Her mother is a cellist, her father a violist, and both played professionally in orchestras. In those years, during the buildup of the Solidarity movement and growing opposition to the Communist government, playing music offered Dancewicz a way out of an environment of repression and scarcity. "My parents would tell me, 'If you practice, you're going to be able to see the world," says Dancewicz, who explains music was then one of a few professions in Poland that offered the potential for traveling outside of the Eastern Bloc.
Her mother, however, was unable to get a passport for several years, since her sister, also a cellist, had defected to the Netherlands. Before that, when Dancewicz was eight, she and her mother traveled to visit her mother's sister in Holland. "Everything was just beautiful and manicured," says Dancewicz of the village where her aunt lived. She was delighted when her aunt offered to buy her a Barbie doll, a rare and coveted item in Poland at that time; Dancewicz chose a show horse rider with blond hair, dressed in a shiny costume and a cape, and kept the doll for 15 years. "It was my first glimpse of the West," says Dancewicz.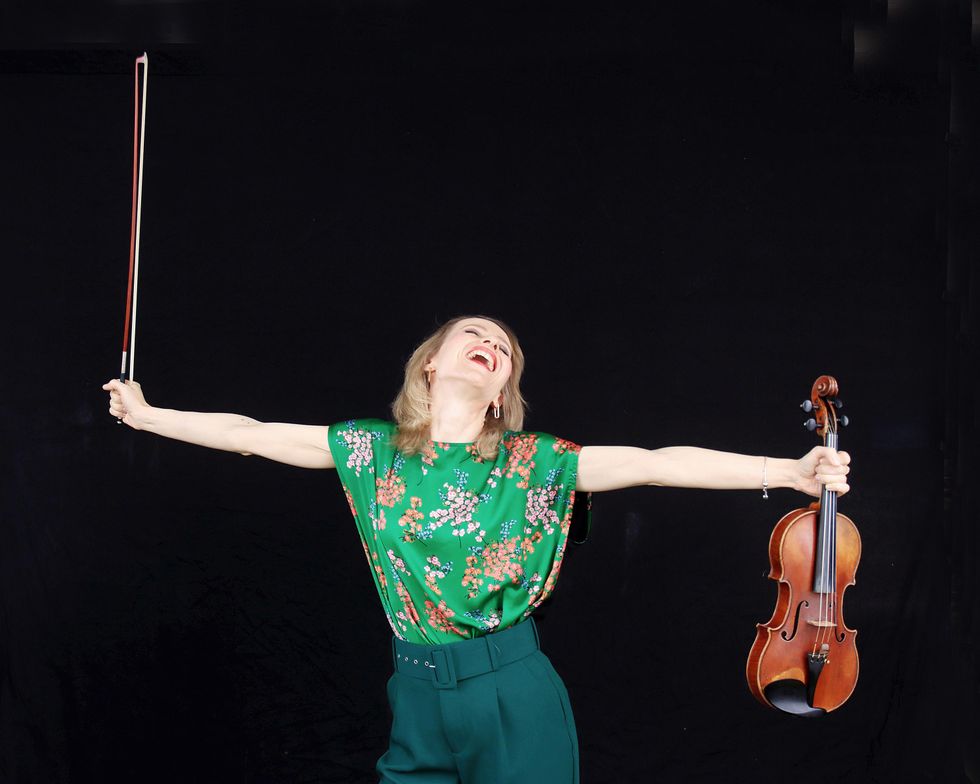 Upon completing a violin performance degree at the Music Academy in Krakow, Dancewicz came to Houston in 2001 to get her master's at Rice University's Shepherd School of Music. She left Houston in 2003 to complete her doctorate in violin performance at Denver University's Lamont School of Music, and soon after, decided to settle in Houston, home to a large Polish diaspora. "I'm very, very strongly connected to Poland," says Dancewicz, who travels to the country each year to see her family and friends. Playing music with Klimaszewska is another way for Dancewicz to maintain a connection to her Polish roots. "When Alina and I talk about sounds or certain cultural references in the music we play, it's much easier," says Dancewicz. "Because we quite literally speak the same language, as well as the same cultural language."
With this Sunday's "Between Myth & Life" concert, Dancewicz is excited to introduce Houston audiences to the sophistication of and range of expression to be found in Polish classical music. "The arts are a great reflection of the history of Poland," says Dancewicz, whose own dramatic personal history informs each note she plays. "Every single thing that happened in these composers' lives bears a stamp in their music."
Donations will be accepted at "Between Myth & Life" to support the recovery of pianist Donald Doucet, who is recovering from a serious stroke. Dancewicz and Doucet have performed and recorded for several years as Duo Dramatique, and in 2021, releasedCrossroads, an album of music by Houston composers Arthur Gottschalk, Karl Blench, and Erberk Eryilmaz.