Houston-Based TikTok Violinist Releases New Album — and It's Like Nothing You've Heard Before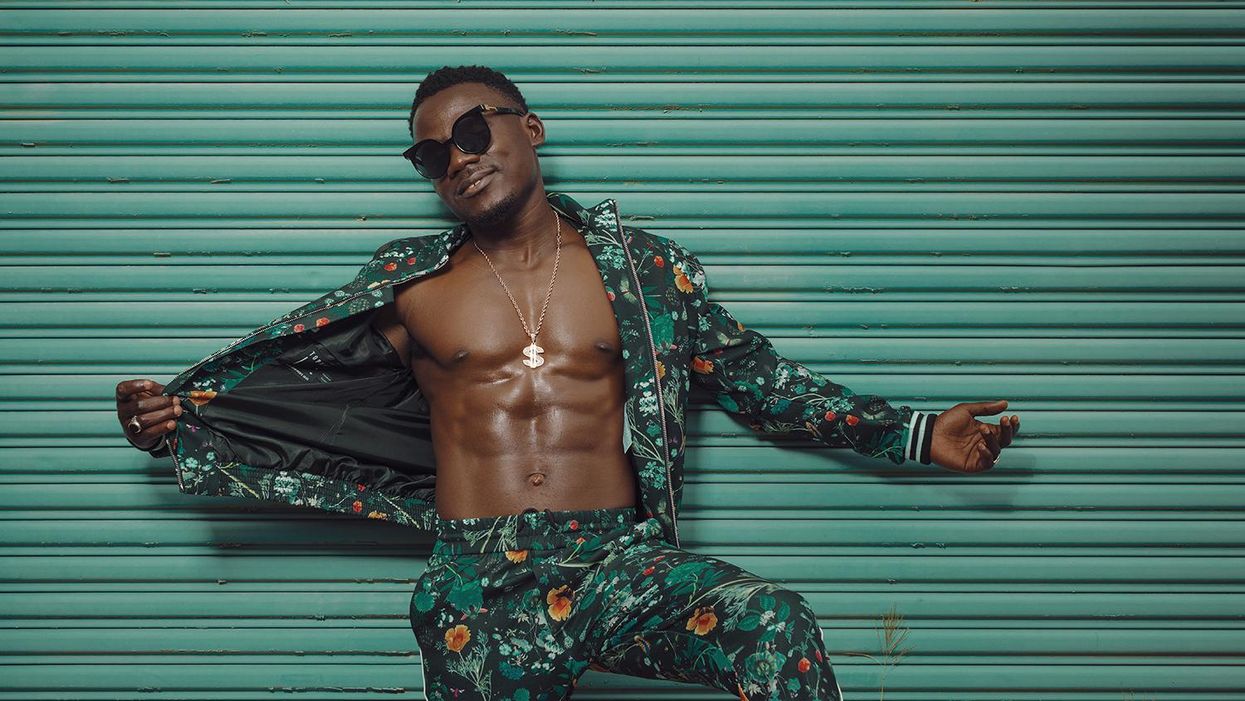 SOME MUSICIANS ARE born with a gift for melody. Notes seem to stream from their fingers, creating phrases that stick in your mind's ear, like a tune you've always wanted to hear, and finally have.
---
Houston's Demola, also known as "Demola the Violinist," is one such musician, and his brand new album Feel1ngs, a collection of original, instrumental tunes. Demola's main instrument, the electric violin, sails over Caribbean, Afropop, and hip-hop grooves, showcasing his gift for creating beautiful, song-like melodies with just four strings and a bow. He's also a handsome, stylish dude, who to date has amassed 1.5 million followers on his social media channels, and in a series of TikTok videos of cover songs, all of which have gone viral, Demola radiates nothing but pure joy for the music, whether he's playing Lil Wayne's Lollipop or Pachelbel's Canon in D. (We should also mention Demola's fashion choices are as wide-ranging as his music, be it the latest in casual streetwear or an expertly cut, three button cream-colored suit, worn without a shirt of course, and a silver necklace proudly displaying the continent of his birth.)
Born Ademola Daniel Babafemi in 1993 in Lagos, Demola grew up playing classical violin, and relocated to Houston in 2014 to attend grad school and pursue a career in music. (He also plays djembe, guitar, ukulele and keyboards and sings!) Previously managed by Matthew Knowles (yes, that Knowles), Demola will embark on a tour to promote his new album later this year.
In 2019, Demola appeared on chef Marcus Samuelsson's PBS show No Passport Required, playing violin in an episode focused on Houston's West African community. In 2021, Demola performed his original composition "Goldfish" at James Beard Foundation Awards with the members of the Houston Ballet and Ballet Folklorico, and recently performed the National Anthem for the Houston Rockets. Whereas his first album, Classics With Demola, featured arrangements of popular R&B and hip-hop tunes for violin, Feel1ngs showcases Demola's compositional vision, his goal being to take the listener on "an intercontinental journey." Now a beloved ambassador for one of the most diverse cities in the country, one gets the sense Demola's creative journey has only just begin.
@demolaviolinist

who remembers this song by @tpain #buyyouadrank #fyp #violincover #viral #trending #foryou #houston #tiktokusa #tiktokvideo #hiphopviolinist #rnb
Art + Entertainment