Debut Album from Improvisational, Rising-Star Jazz Musician Hits All the Right Notes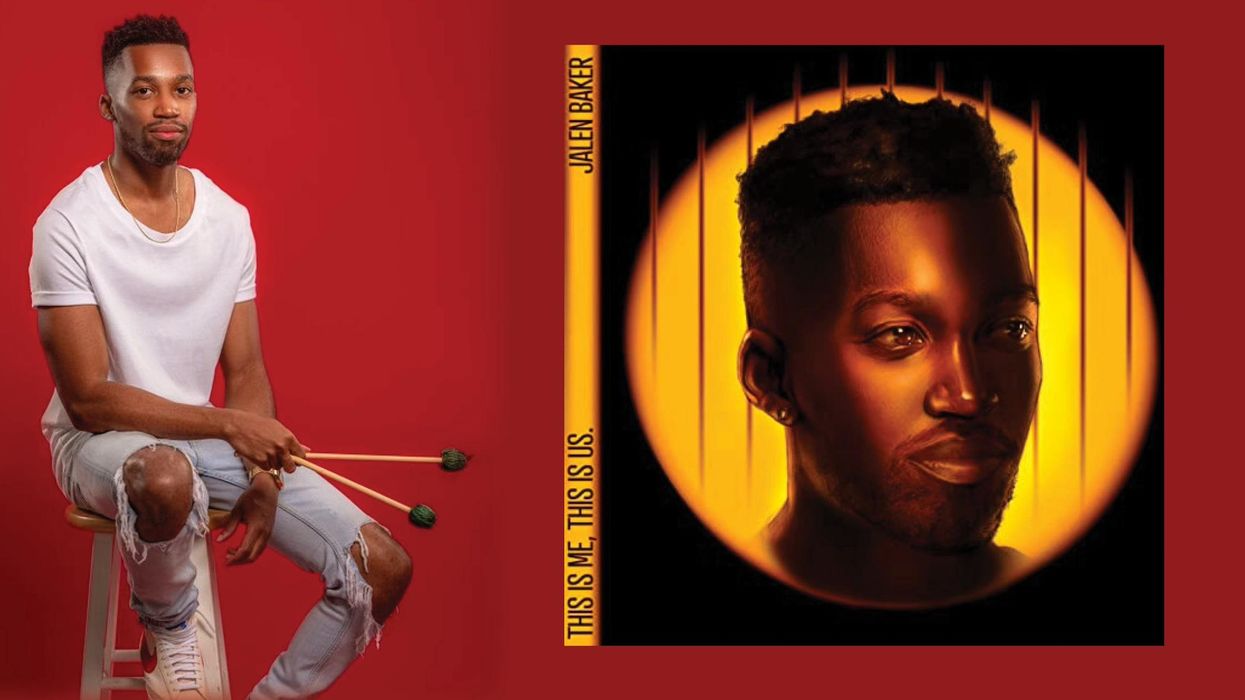 GOING BACK TO the very beginning of jazz, at a time before anyone actually called it "jazz," its earliest practitioners saw the potential for a range of expression on instruments that, at the time, were relatively utilitarian in their use, such as the vibraphone, a percussion instrument consisting of tuned metal bars played with mallets.
---
Legend has it that in 1930, drummer Lionel Hampton became so intrigued by the crystalline sound of a vibraphone used to play NBC's three-note station identification theme (G-E-C), he transported the unwieldy instrument to a recording session with the great Louis Armstrong, played vibes on the Louie's rendition of "Memories of You," and the rest is history. Today, the vibraphone is the instrument of choice for a new generation of supremely talented jazz musicians. Among them is 27-year-old Houston-raised musician and composer Jalen Baker, who recently released his debut album.
Baker began playing percussion in third grade as a student at MacGregor Elementary School and went on to HSPVA, thinking he might pursue a career in classical music. "My first two years, it was cool," says Baker. "Then it got really old." Around this time, he heard a CD by vibraphonist Stefon Harris, whose music is a hybrid of popular music and contemporary jazz. "I had never really heard the instrument played that way. It was really modern, like music you heard on the radio. So I started trying to do that myself."
For lessons, Baker reached out to vibraphonist Harry Sheppard, who performed with Doc Severinsen, Duke Ellington and Billie Holiday and, at age 93, remains a legend on the Houston music scene. "Harry never gives lessons!" laughs Baker, who managed to impress Sheppard with his seriousness and get some guidance with this new, challenging instrument. Baker also connected with Chase Jordan, another Houston-based master of the vibraphone, who at age 16 was invited by Hampton to sit in with his big band. The fact that Jordan had been a protégé of Harris was fortuitous, and Baker began to develop his own hybrid style.
Baker also began composing in earnest, drawing on his classical music roots and burgeoning skills as an improvisor. "I don't know too many jazz musicians who don't want to compose," says Baker. "Because as an improvisor, you're constantly creating. Eventually, you're going to want to write something down."
In 2019, upon completing his master's in jazz studies at Florida State University, Baker moved back to Houston, and like many musicians, found himself having to stay put due to the perils of the Covid-19 pandemic. He used time to focus on recording his debut album, This is Me, This is Us, a collection of original compositions with three tracks augmented by a string quartet. Beautifully produced by esteemed drummer Ulysses Owens Jr., the stylistically wide-ranging album closes with a hushed arrangement for solo vibraphone of Stevie Wonder's timely "Love's in Need of Love Today." It's jazz if jazz, as it was before it was called jazz, is music inspired by the here and the now, and the possibilities for its future.
"I like playing music where I can improvise," says Baker, who looks forward to eventually performing his music live with a string quartet and traveling to Europe with his band. "If I had my choice, in a perfect world, I'd being playing things most people would probably describe as jazz."
This is Me, This is Us is available on all streaming platforms. On February 27, Baker's quartet will open for Houston drummer Pat Williams at Warehouse Live.
Art + Entertainment