Jason Moran Returns Home with Jazzy New Multimedia Performance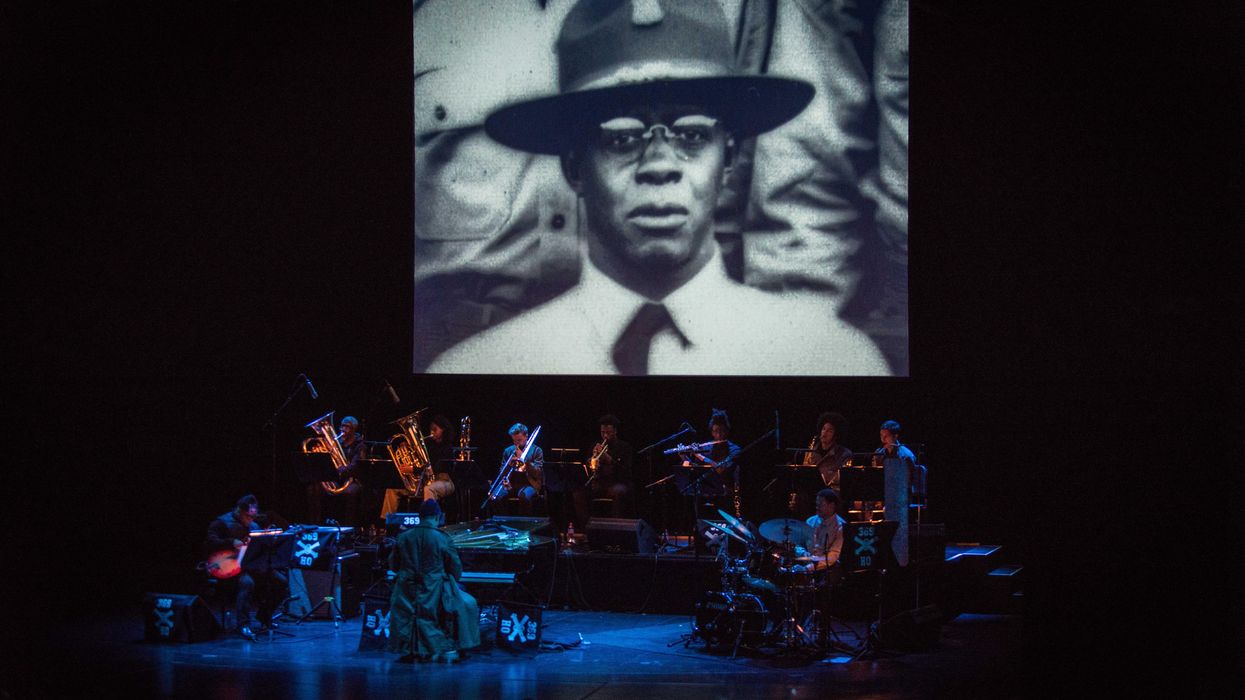 On Saturday, Nov. 6, DACAMERA launches its 2021-2022 jazz series with Jason Moran: James Reese Europe and the Harlem Hellfighters, a multimedia meditation on the life and legacy of bandleader and composer James Reese Europe (1881-1919).
---
Created and directed by pianist and Houston native Jason Moran, the hour-long piece takes the audience back in time to the earliest days of jazz, when, in tandem with the bloodiest years of WWI, an unruly amalgamation of blues, ragtime, military marching band music, gospel and elements of European classical music coalesced into a new, sophisticated and thoroughly danceable style of music.
For Moran, Europe is nothing less than "the big bang of jazz, the one that sparks the scale, and the imagination, and also puts his body and his music on the very front line." The "front line" Moran refers to was quite literal.
In 1917, the year the United States declared war on Germany, Europe — who by then was a highly successful, New York-based bandleader, directing ensembles in performances of works by such black composers as Will Marion Cook and William H. Tyers — enlisted in the army and put together the 369th infantry band. Not only did his band play for French, British and American troops, they saw real combat. The Germans called the black soldiers they encountered in the trenches "blood thirsty black men" and "Hellfighters." The latter name stuck.
The Harlem Hellfighters was a large ensemble consisting of both African American and Puerto Rican musicians. "Europe was looking for a rhythmic specificity in the reed players, and felt Puerto Rican musicians were gifted at it," explains Moran. "Those musicians spoke little to no English, and somehow, Europe convinced them to join the band."
Moran connects this back to Europe's deep understanding of Black history, and the Pan-African ideas he encountered as a young violin student studying under Frederick Douglass' grandson. "The sonic and folkloric relationship with the Caribbean was tantamount to the success of the Hellfighters band," says Moran.
Performed by Moran's celebrated Bandwagon Trio and a seven-piece horn section, the piece is a suite of original music interspersed with upbeat tunes from the Hellfighters repertoire. The overarching, multimovement form is reminiscent of Charles Mingus' extended compositions, as well as the music of the Art Ensemble of Chicago, another ensemble who traversed historical eras in performance. In between the composed material, there are segues of free playing with extended techniques, calling to mind the wartime sound effects the combat weary Hellfighters perform on their 1919 recording, "On Patrol In No Man's Land."
In 1919, not long after the Hellfighters had returned home, Europe was fatally stabbed by the band's drummer Herbert Wright. Moran wonders what the Harlem Renaissance would have felt like had Europe lived to see it.
"There was no other to compare him to," says Moran. "James Reese Europe is always shining."
Art + Entertainment