Better 2gether
These power pairs — from hot husbands and wives to standout siblings — are making their marks on Houston now. In fact, they're making it a double. Photography by Jhane Hoang and Collin Kelly; Styling by Leslie Rivas-Kelly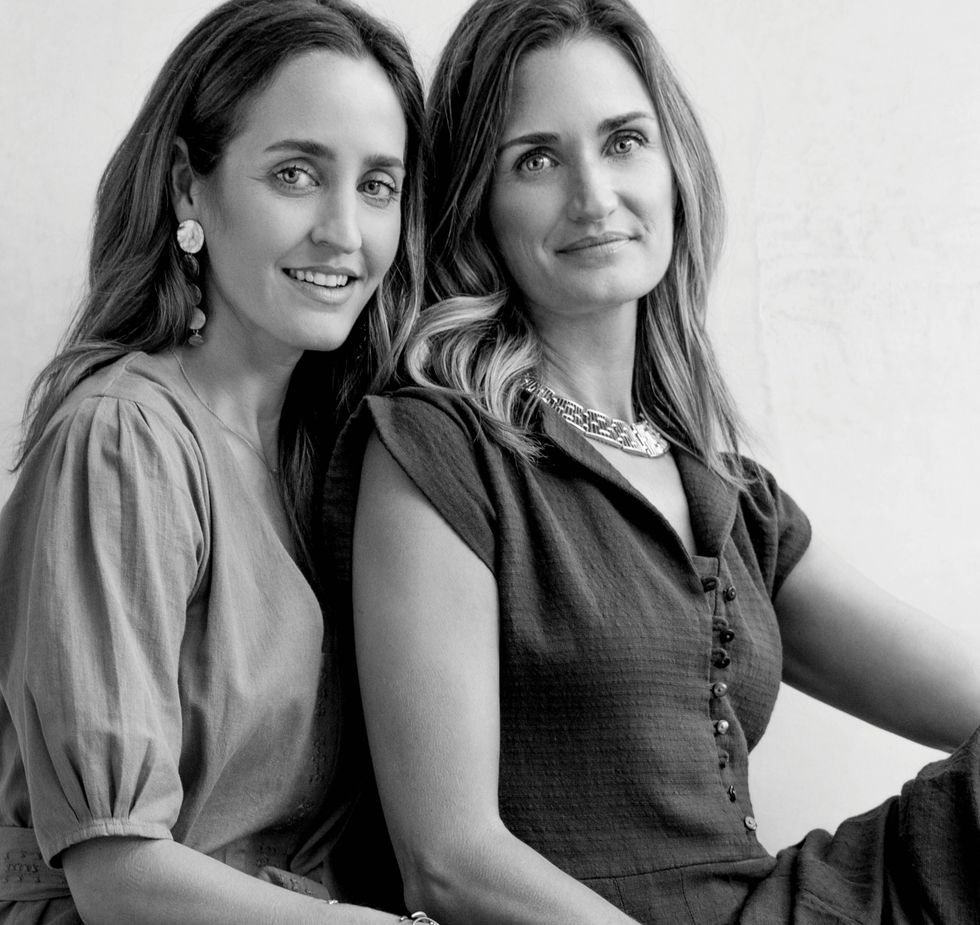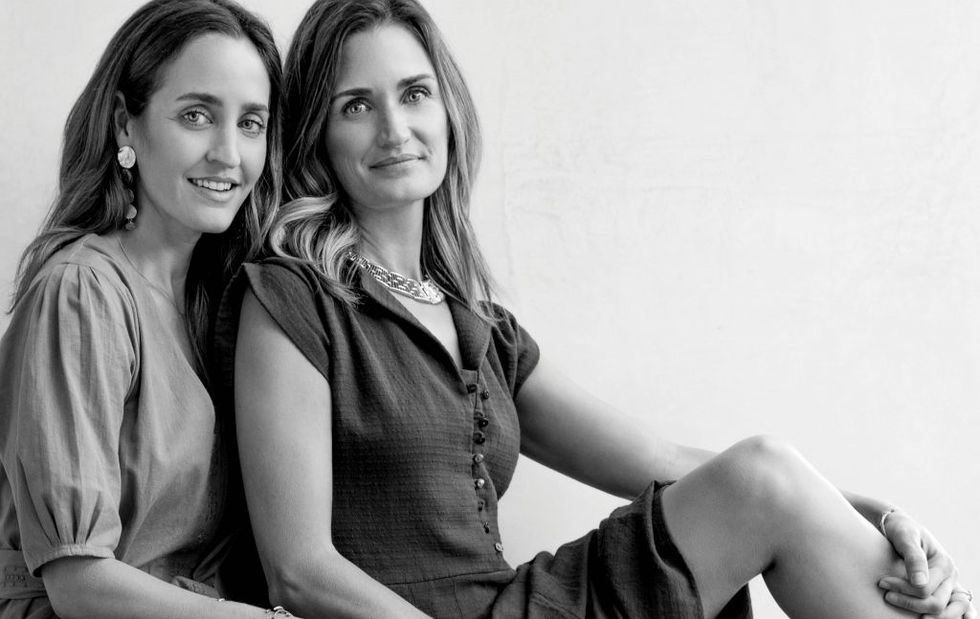 Katie and Erin wear their own Mirth clothing and accessories. Grooming by Sara Eudy. Shot on location at Vibrant restaurant.
---
Katie McClure & Erin Breen
In just two years, Mirth Caftans, a fashion line by Katie, 38, and Erin, 42, has already outgrown its name. The sisters' fall line boasts not only their comfy-chic caftans — made of textiles by artisans in developing countries — but also party-ready silk dresses, beautiful robes and more, all inspired by the pair's travels. "We will always treasure the bond of shared experiences of adventures we've had in India," says Erin, noting a portion of every Mirth sale is donated to Taabar, a children's charity in Jaipur.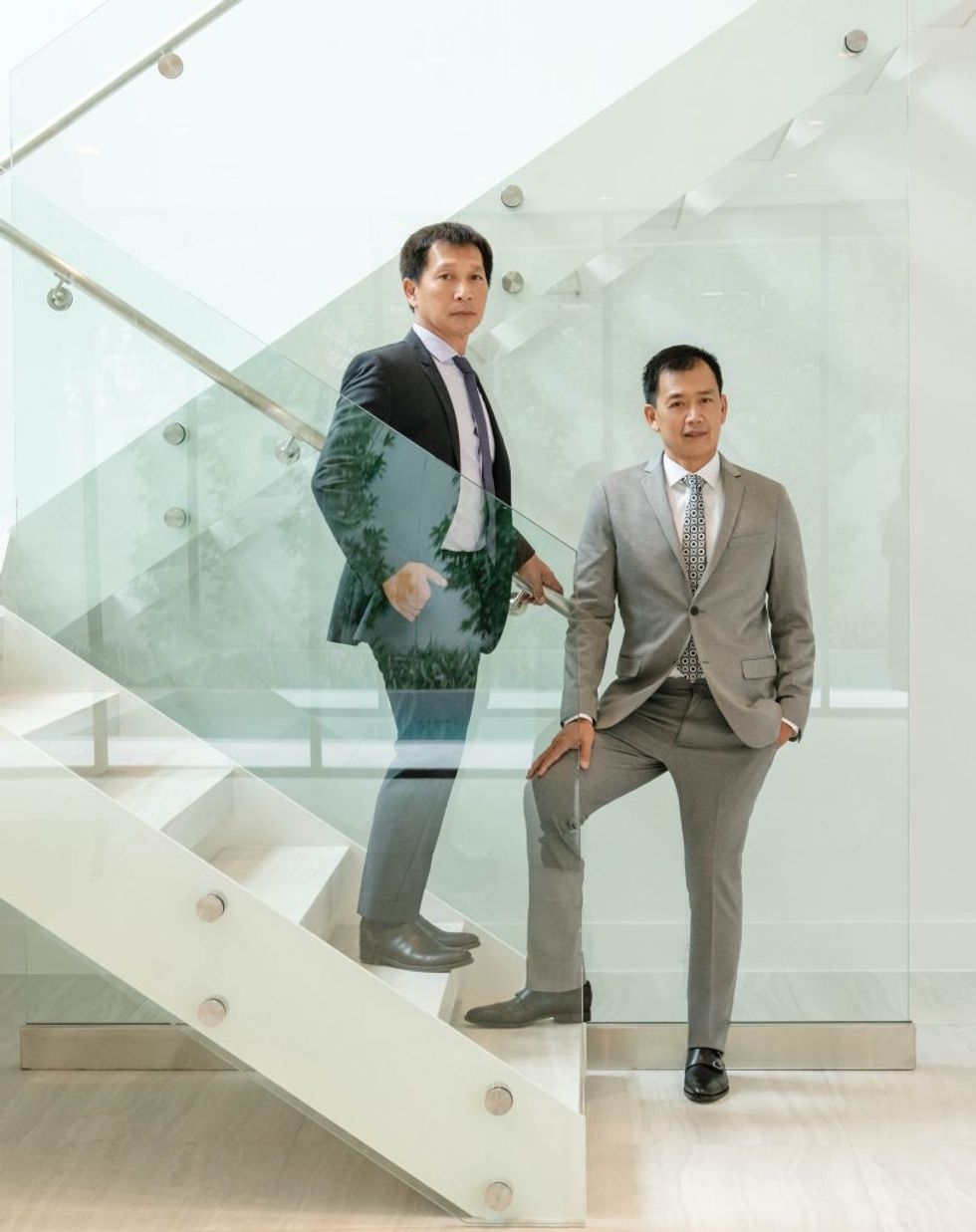 Chuong and Chung wear their own clothing and accessories. Shot on location at 2419 Del Monte Dr., designed by MC2 and listed for $5.7 million by Julia Wang with Nan and Company Properties.
Chuong Nguyen & Chung Nguyen
The Vietnamese-immigrant brothers behind MC2 Architects have masterminded some of the city's most beautiful spaces. But Chung, 55, and Chuong, 57, both Ivy League architecture grads, had a rough start getting their biz off the ground in the '90s. They worked for two years as framers on construction projects, developing a network of reliable subcontractors — many of whom work with them today, on a wide range of projects that currently includes a chapel, retirement community, medical offices and River Oaks estates.
Ryan and Lori wear their own clothing and accessories. Grooming by Sara Eudy. Shot on location at Pera's Coltivare.
Ryan Pera & Lori Choi
It's no secret that prolific chef-restaurateur Ryan Pera, 46, is a busy guy, soon opening three more Agricole Hospitality concepts. His wife can keep up: Lori, 48, is a vascular surgeon — and that's just her day job. Last year she founded I'll Have What She's Having, a nonprofit funding healthcare for female F&B industry workers. Its first-ever WellWeek (Oct. 7-13) raises awareness of mental illness through unique menu items — think "depressed" desserts — served at restaurants citywide. "Ryan reminds me of what's important," she says. "Bringing people together for memorable, joyful meals — this is what makes life worth living."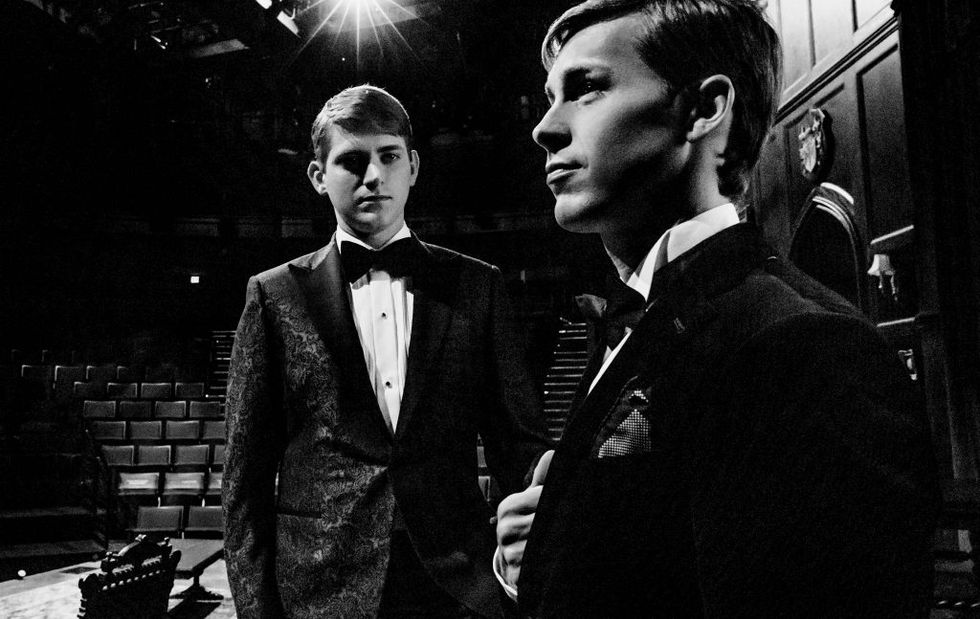 On Mitchell: Saks Fifth Avenue jacket, Eton shirt and Ralph Lauren bowtie. On Brandon: Saks Fifth Avenue blazer and bowtie, and Eton shirt and pocket square, all at Saks Fifth Avenue. Styling assistance by Tanesha Seafous. Grooming by Edward Sanchez. Shot on set of the Alley's 'The Mousetrap,' designed by Linda Buchanan.
Mitchell Greco & Brandon Weinbrenner
"To be husbands and colleagues is far less challenging than I ever could've imagined," says Brandon, 33, the artistic associate at the Alley Theatre. Mitchell, 30, whom he wed in August, shares the same title at Stages Repertory Theatre — and also shares the sentiment. "It's pretty ideal," says Mitchell. They each have exciting projects afoot this fall — Brandon's producing the Alley All New Festival, as Mitchell works on two upcoming Stages productions. "Brandon understands this world entirely, and therefore understands me."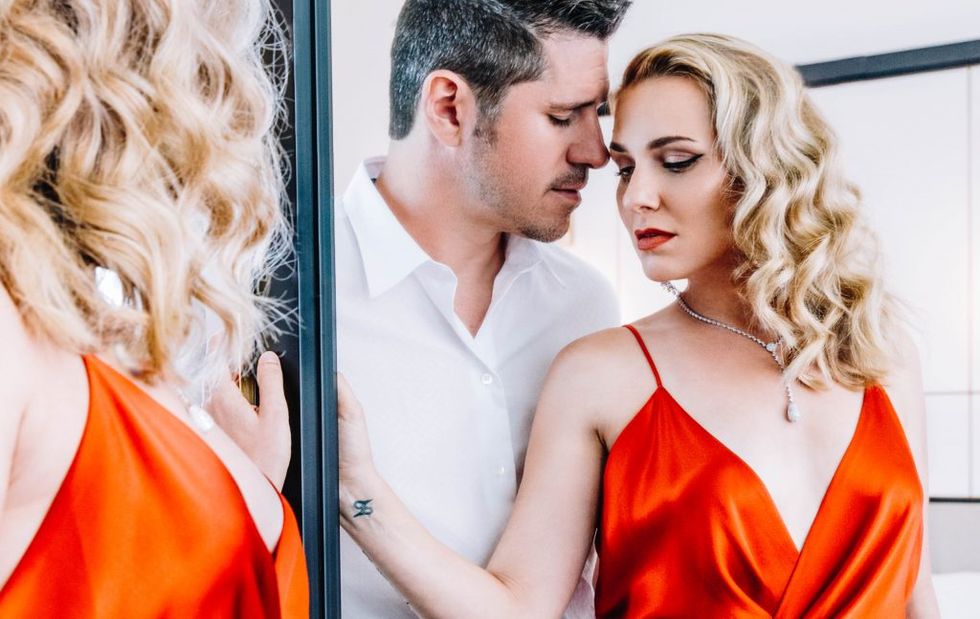 On Charlie: Emporio Armani shirt, at Saks Fifth Avenue. On Julia: Johanna Ortiz dress, at Saks Fifth Avenue; diamond necklace at Zadok Jewelers. Styling assistance by Minette Mouton. Grooming by Jackie Tzang. Shot on location at the Hotel Alessandra.
Charlie Mechling & Julia Krohn
Julia Krohn, 37, and Charlie Mechling, 41, are used to the long-distance thing. But it doesn't make it any easier for the parents of two young boys. As Charlie, who sings bass in the acapella group Straight No Chaser, hits the road to promote the group's new album — with a date back home in Houston in November — Julia will be busy rehearsing for the Alley's A Christmas Carol. "I have a partner who, being in a similar professional situation, can actually empathize with what I go through," says Charlie. "And she's taught me that no matter what, to call or text goodnight. Always."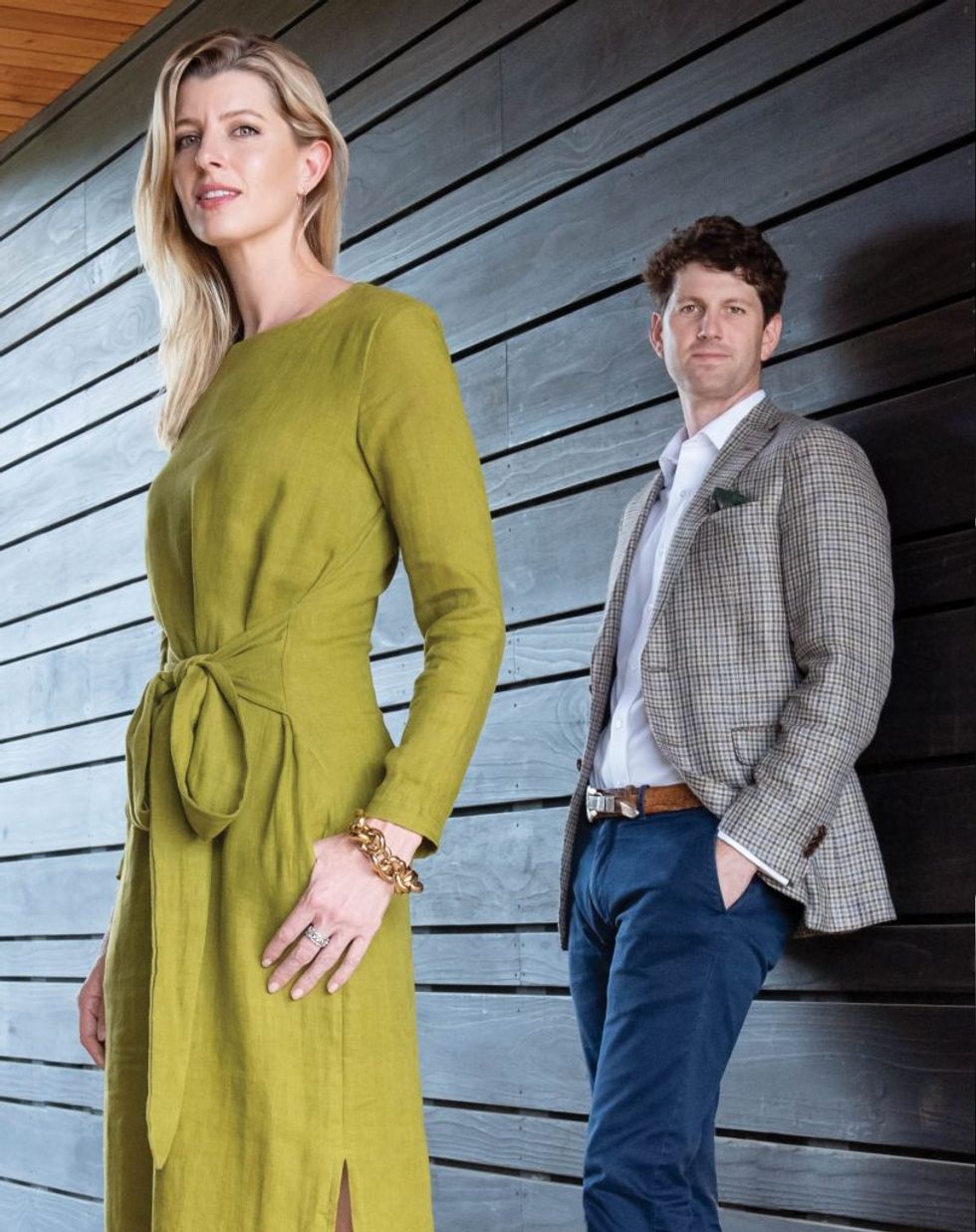 Katie and Nick wear their own clothing and accessories. Shot on location at Evelyn's Park.
Katie Barnhart & Nick Adair
The sibling proprietors of hip cafés Eloise Nichols, Adair Kitchen and Bebidas, Katie, 34, and Nick, 32, also took over management of their dad's restaurants — Skeeters, Los Tios — earlier this year. The stylish pair continues to add to the empire with a yet-to-be-named Downtown concept, and are readying Betsy's on Bellaire for a November debut, in the yellow house at Evelyn's Park. "We trust one anothers' decisions inherently," says Katie of her business relationship with her bro.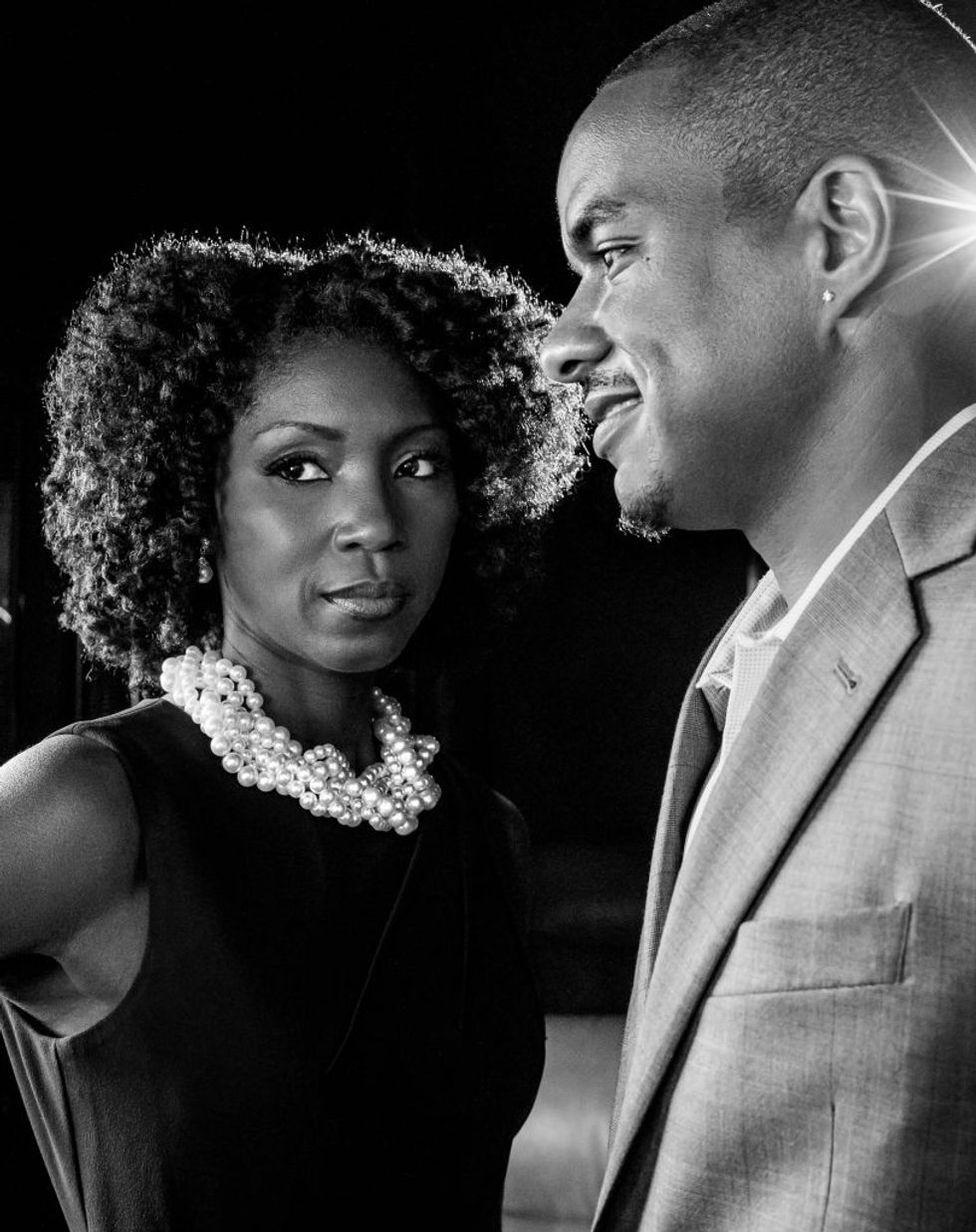 Rheeda and Ezemenari wear their own clothing and accessories. Grooming by Tisha Cruise. Shot at the couple's Pearland home.
Rheeda Walker & Ezemenari Obasi
Marriages are founded on shared values, and those shared by UH professors Rheeda Walker and Ezemenari Obasi are noble. Through independent avenues of research, they each seek "to improve the lives of vulnerable and underserved communities," says Ezemenari. Rheeda explores suicide patterns of African Americans and other marginalized populations; her husband focuses on stress, addiction and health disparities affecting African Americans. Diminishing sources of stigma, and acknowledging the role culture plays in health, are top priorities for the parents of two.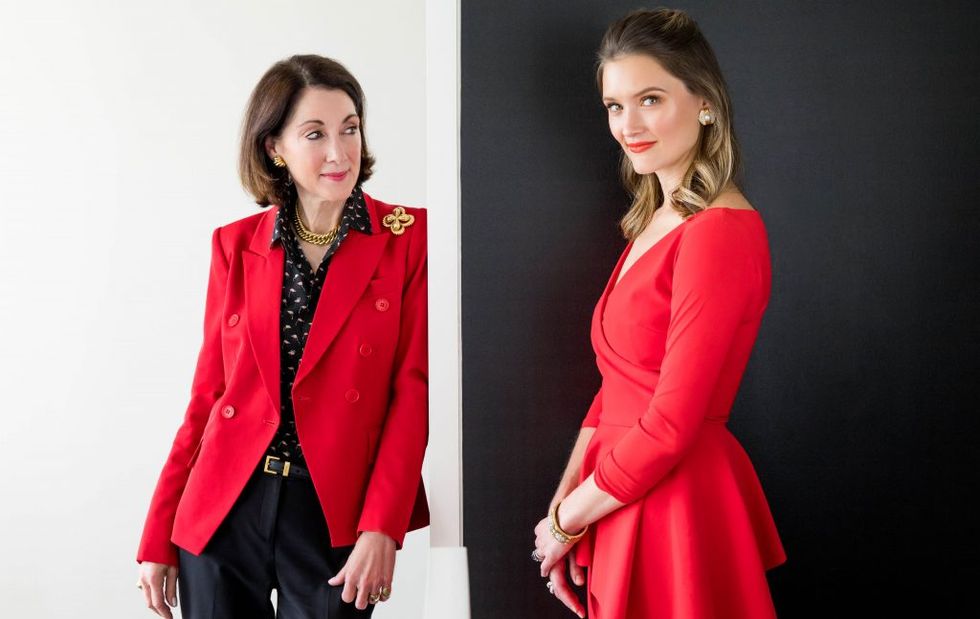 Susie, left, wears her own clothing and accessories. On Annie: Chiara Boni dress, at Saks Fifth Avenue; ring and bracelet, at Zadok Jewelers. Styling assistance by Naureen Free. Grooming by Edward Sanchez. Shot at Gulf Coast Entertainment.
Susie Criner & Annie Eifler
Gulf Coast Entertainment founder Susie, 67, booked bands at Rockefeller's in its heyday, and brings decades of knowledge to the biz, which provides musical acts for myriad events. Managing director Annie, 33, has skills of her own. "Annie has really brought us into the 21st century," says Susie, referencing her daughter's marketing and social media acumen. Case in point: Gulf Coast helped program the hip Bayou City Music Series, which brings artists like Jason Moran and Archie Bell to public parks this fall.
Art+Culture