Beauty Queen
In just four years, Tiffany Masterson's Houston-based Drunk Elephant skincare line has become a $30 million empire, and neither she nor her burgeoning non-toxic brand is slowing down.
Julie Soefer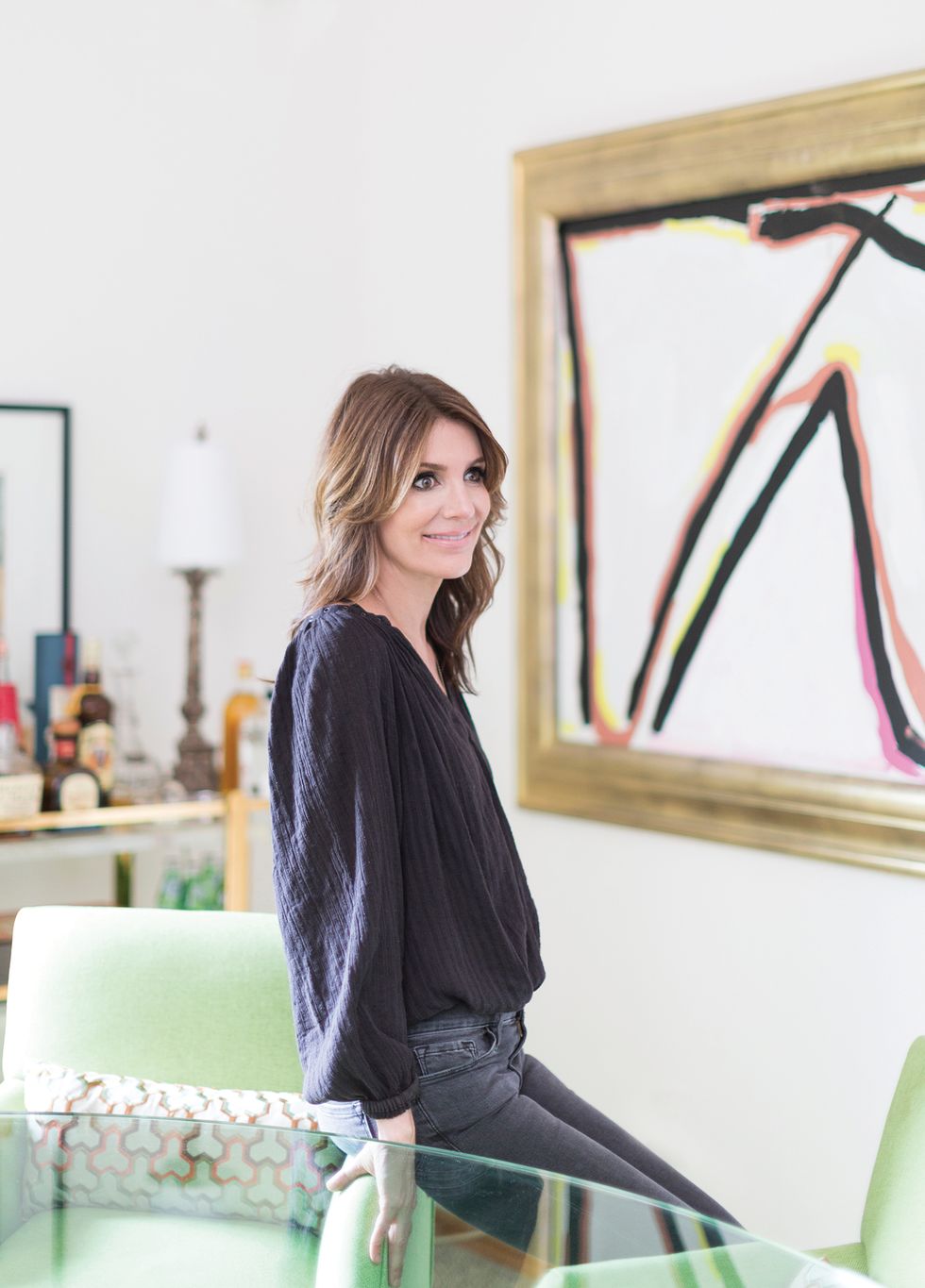 Necessity is the mother of invention, and when Houston mom Tiffany Masterson realized her complexion craved something that didn't exist a few years ago, she created a completely new skin care category known as "non-toxic." She studied ingredients, dabbled in kitchen concoctions and worked with a chemist to develop Drunk Elephant — so named because elephants in Africa get tipsy on marula fruit, the source of a healing ingredient in her products — without irritants like sodium lauryl sulfate and synthetic fragrance.
---
"I think of skin care a little differently, and I don't formulate for skin type," says Masterson, a health-conscious, 5-foot-7, hazel-eyed mom, raising four kids aged 11-16 with husband Charles. "Most of our problems are created or exacerbated by ingredients I identified early on, and I left out anything that studies show leads to disruption and diseases and creates issues in your skin."
After quietly debuting drunkelephant.com four years ago with an initial $300,000 investment from her brother-in-law, the trailblazing brand has gone on to become one of the best sellers at beauty megastore Sephora, which sold out of 12 weeks' worth of inventory within 12 days of launch. With a dozen different products priced from $18-$90, including cleansers, serums, moisturizers — one is a non-greasy whipped cream made with six rare oils — and a mask inspired by Masterson's wish for "a facial in a jar," sales skyrocketed 600 percent to an estimated $30 million last year.
But that kind of staggering growth and unwavering attention from industry giants like Estée Lauder is not what keeps the UT grad going. It's the positive feedback from people who tell her "every day, all day" how Drunk Elephant has improved their skin. "I'm respecting the skin and removing things that are not skin-friendly, not formulating with marketing in mind."
Recognition from publications like Women's Wear Daily, which named Masterson as one of its Ten of Tomorrow earlier this year, and coveted honors like Best of Beauty awards from Allure, is also extremely validating for the self-described "real consumer" who dreams up products that fill a void in her own routine — not for any other reason. "It feels weird to make it all about you," she says, while acknowledging that consistently going with her gut has served her well.
As Masterson's mantra resonates with millions of consumers and nearly 100,000 Instagram followers who show their allegiance in the form of glowing product reviews, unsolicited #drunkinlove social media posts and repeat purchases, the family-owned company has transformed from a start-up team of two to a full-time staff of 28 — divided between Houston and her parents' native Newport Beach, Calif. Drunk Elephant's latest hire is CEO Tim Warner, a seasoned exec whose resume includes 12 years in the top spot at Urban Decay and a decade at Benefit Cosmetics. "It's a pinch-me moment when someone like that wants to come join you," says Masterson, whose official title is chief creative officer. "It kind of gives us oxygen. When you're different from everyone else, you wonder if you're crazy!"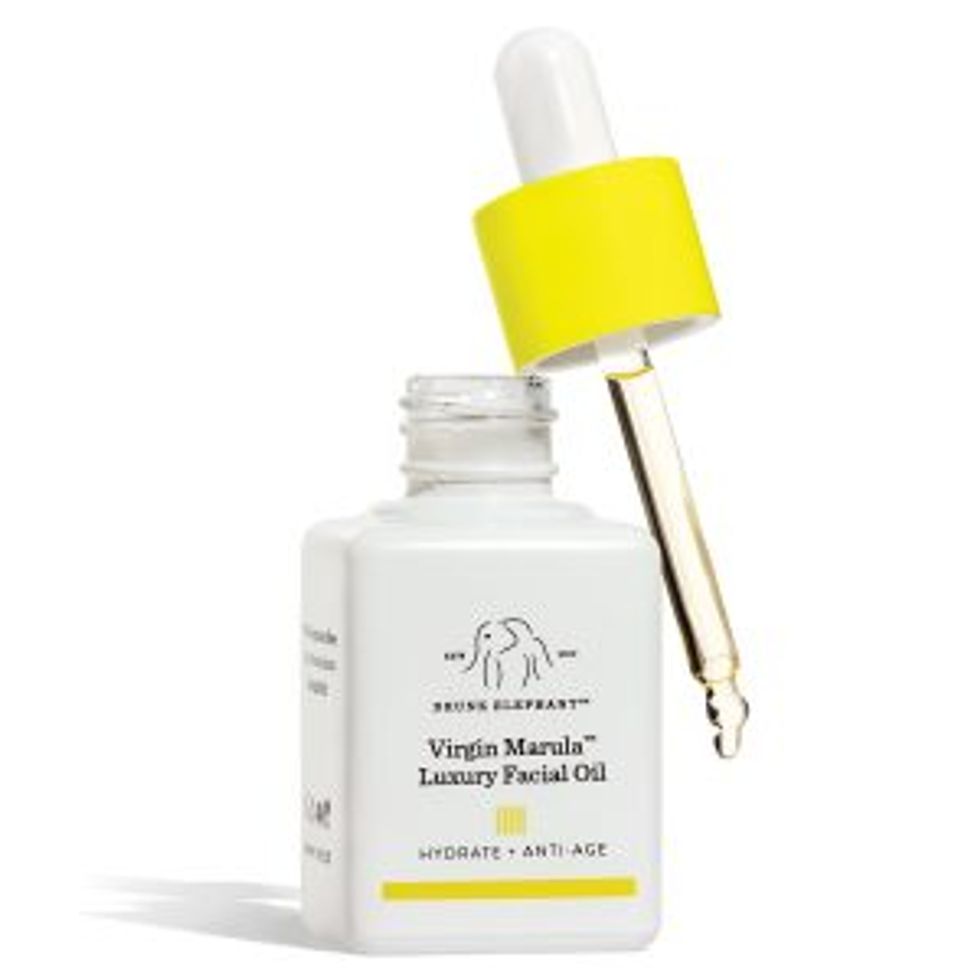 "This is really fun for me," says Drunk Elephant founder Masterson. "I don't feel like I'm working." Her line, which includes Luxury Facial Oil, omits ingredients that aren't "skin-friendly."
As if the brand's massive following and notable new executive team wasn't testament enough that her beauty biz is making it, new minority stake investors lined up earlier this year. Masterson partnered with celebrated blogger Leandra Medine (manrepeller.com) and San Francisco-based private equity firm VMG Partners. "It gives [us] the opportunity to get the brand around the world," she says. "My personal goal is to define Drunk Elephant more as a lifestyle brand, which is what it is, more of a mindset or a movement."
She's got a few other new products in mind, including one set to debut in January that she says may be her best one yet. But Masterson says she won't be expanding the line too much more. Instead, she imagines Drunk Elephant widening its wellness reach in the future. That might come in the form of a collaborative initiative with a doctor or fitness expert "based loosely on the way I live my life," she says. "I feel it's a broader brand somehow. I'm not sure exactly what that looks like."
Masterson says that even though she's fielded overtures from companies who might like to acquire her successful enterprise, she isn't selling anytime soon. "I always knew I had something that would help people," she says of her evolving brand. "It's very flattering to be courted. It tells us we're on the right track. But we still understand there's lots of work to do, and there's a long road ahead of us. We're not there yet."
Wellness+Giving Back