Jazz Musician Recruits 'Dream Team' of Houston Artists for New Album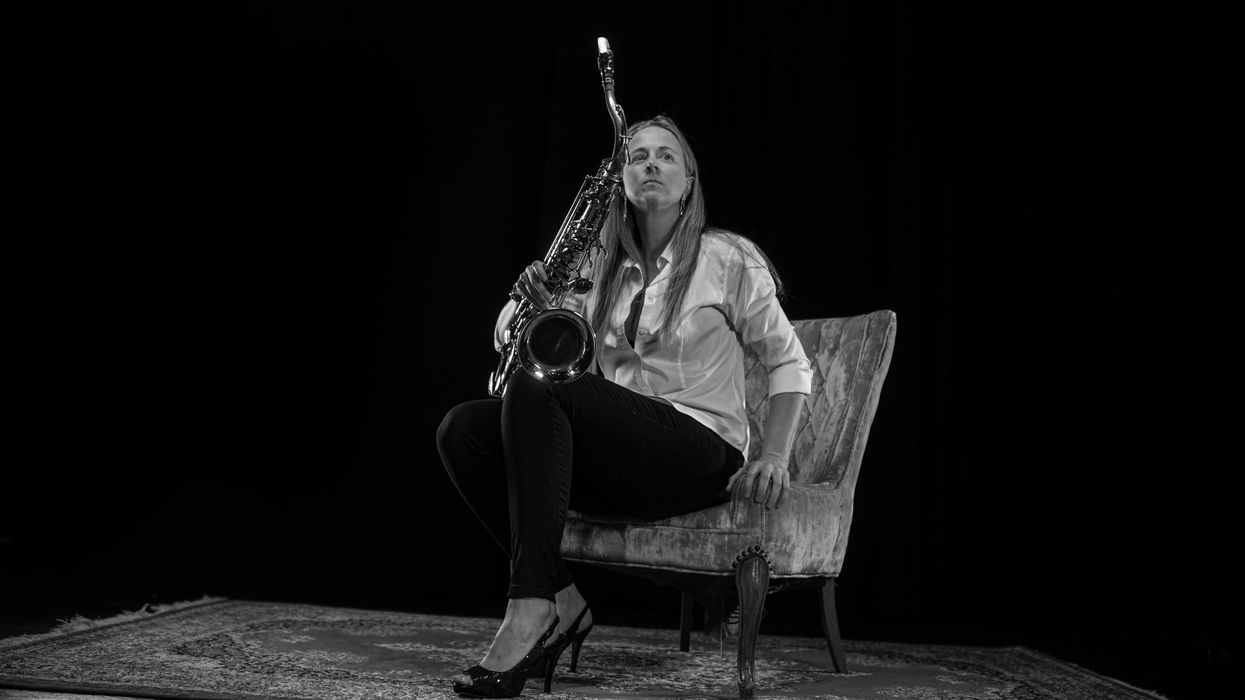 THOUGH NOW BASED in Fayetteville, Ark., saxophonist and former Houstonian Alisha Pattillo will always be connected to H-Town and its jazz community. On her brand new album Chromazone, Pattillo pays tribute to that connection with a program of alternately groovy, mellow, and scorching tunes pulled from her record collection, many recognizable to even the most casual jazz fan, and performed by some of the finest musicians in the city. "I formed great friendships with world-class musicians when I lived in Houston," says Pattillo, who often returns to the city on weekends to play high-end private events with Avondale Entertainment. "It's a big city, with a vast amount of talent."
---
Recorded at Wire Road Studios and produced by Pattillo, the album's core combination of tenor saxophone, guitar, bass, and drums was recorded live in the studio in one smooth five-hour session. To preserve that initial wave of energy, other instruments, including percussion and keyboards, were overdubbed later. "When I started scheming on a concept for this album, I decided to put my Houston dream-team together," says Pattillo. "I chose musicians who I respect, who are versatile, and whose company I enjoy as much as their playing." The "dream team" on Chromazone includes guitarist Greg Petito, keyboardist Andrew Lienhard, bassist David Craig, and drummer Gavin Moolchan. Brian Fincher is featured on brass winds, and Reinaldo Araujo handles percussion and some vocalizing on Jorge Ben's "Mas Que Nada," a tune made famous by Brazilian bandleader Sérgio Mendes.
The album takes its name from the first track, a "shred fest" composed by guitarist Mike Stern for his breakout album Time in Place (1988), featuring the late great Michael Brecker on saxophone. Panned hard left and right, Pattillo and Petito navigate the tune's labyrinthian melody, phrasing together as if they were one instrument, before splitting off for some burning but all-too-brief soloing. (We need to hear this band play this live, Alisha!) Perhaps surprisingly, Pattillo chooses to follow this track with flugelhorn master Chuck Mangione's "Feels So Good," which speaks to the range of music she loves to play.
"I guess I'm the thread," says Pattillo when asked what connects the tunes she selected for Chromazone. "I went hunting through my collection searching for material that has a recognizability factor, is enjoyable to listen to, and would translate well on tenor."
Born in Australia, Pattillo grew up in Singapore, where her parents worked in the oil industry. She caught the music bug at age five after hearing a family friend play the saxophone, and soon started on recorder, then clarinet, before beginning lessons on saxophone at age 11. At age 16, unbeknownst to her parents who had relocated to Houston and left their daughter behind in boarding school, Pattillo was sneaking out at night to perform with bands in Singapore's nightclubs and bars. She played rock, funk, and groove-oriented jazz tunes, which formed her taste and aesthetic as a multifaceted musician. After earning a bachelor's in music in Jazz Saxophone and Education Preparation from the Queensland Conservatorium of Music in Brisbane, Australia, Pattillo decided to join her family in Katy and see what kind of opportunities there were for a working musician. Being a seasoned player, she found work immediately in Top 40 bands, dropped in on jazz and blues jam sessions, and first met some of the musicians who appear on Chromazone.
While there are no immediate plans for an album release party, Pattillo is pleased to have Chromazone out and available across all streaming platforms, and when not gigging, enjoy the relatively kinder weather in Northwest Arkansas. When asked if she has any advice for other hard-working musicians, Pattillo's answer is succinct. "Start a project, and see it through," says Pattillo. "Don't get distracted by others. Consistency and discipline will get you where you want to go."