Artist's Meticulously Detailed Drawings Look Like Familiar Family Photos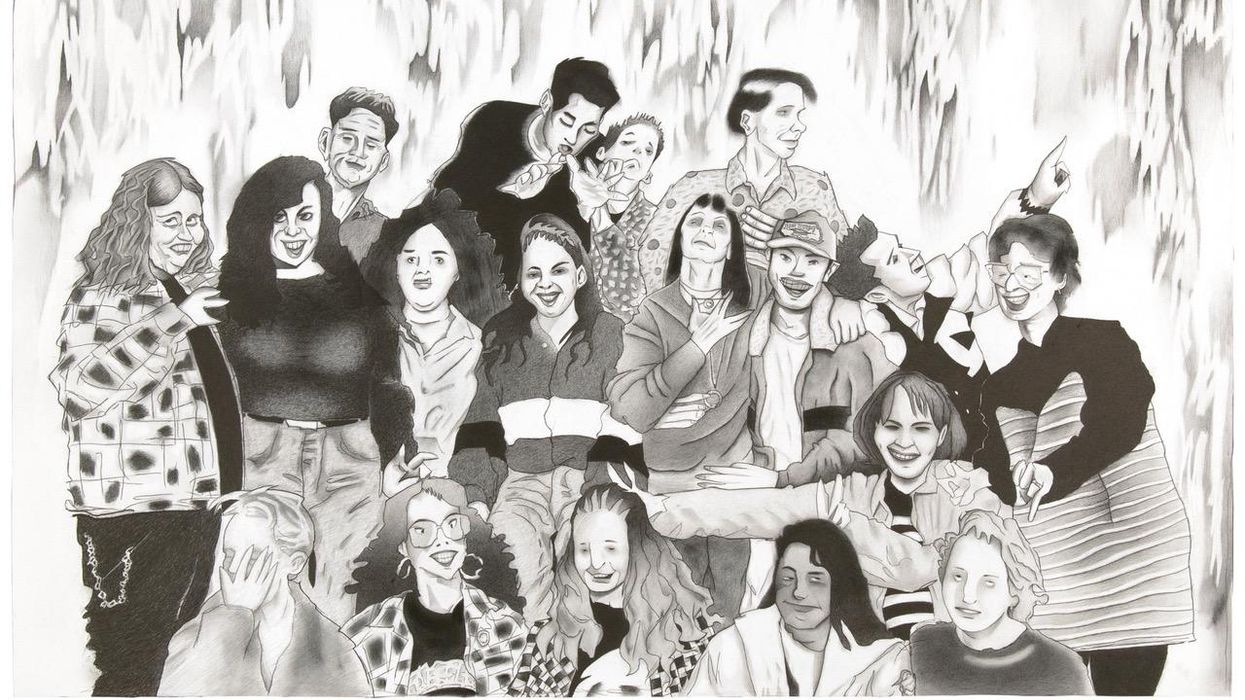 BEFORE THE SMARTPHONE and the cloud, there were these things called "family albums," also known as "memory albums." Photographs you took with a cheap instamatic were developed at the local drug store, and the photos you didn't find too embarrassing to look at were adhered to the pages of a family album, destined to fade with time.
---
Looking at Houston artist Michael Bise's graphite drawings — meticulous, finely detailed portraits of his ancestors, both living and gone, as well as of Bise himself — is a lot like looking at your own a family album, where every picture tells a story, be it poignant, oblique or frightening, or all three adjectives at once. Afterlife, an exhibit of new works by Bise, is on view at Moody Gallery March 26 through May 7. The word likely refers to the artist's fundamentalist religious upbringing. It's a recurring subject in his work, as is an unflinching examination of illness and death. (Bise was born with hypertrophic obstructive cardiomyopathy and received a heart transplant in 2012.)
But Bise's Mother Reading to Her Son is all about the life force. Look at the rays emanating from the mother's head, her gentle smile, and the look of wonderment (or is it fear?) on the face and in the bespectacled eyes of her son. Even the furniture, and the patterns of the mother's dress seem to vibrate with energy. While this is a portrait of Bise as a child with his mother, the image is archetypal, an image that artists throughout history have portrayed with varying degrees of sentimentality. In each drawing in Afterlife, Bise's crosshatching, stippling and shading is beautiful to look at, but will trigger something deep inside the viewer, like what you might feel upon discovering an old, faded photograph of a family member you can't quite remember, or wish you could forget.
Afterlife is Bise's ninth solo show with Moody Gallery, which, since its founding in 1975 by Betty Moody, has sought out and supported the work of local artists. An open house for Afterlife takes place Saturday, March 26, from 12-5pm with an artist's talk by Bise scheduled for 3pm.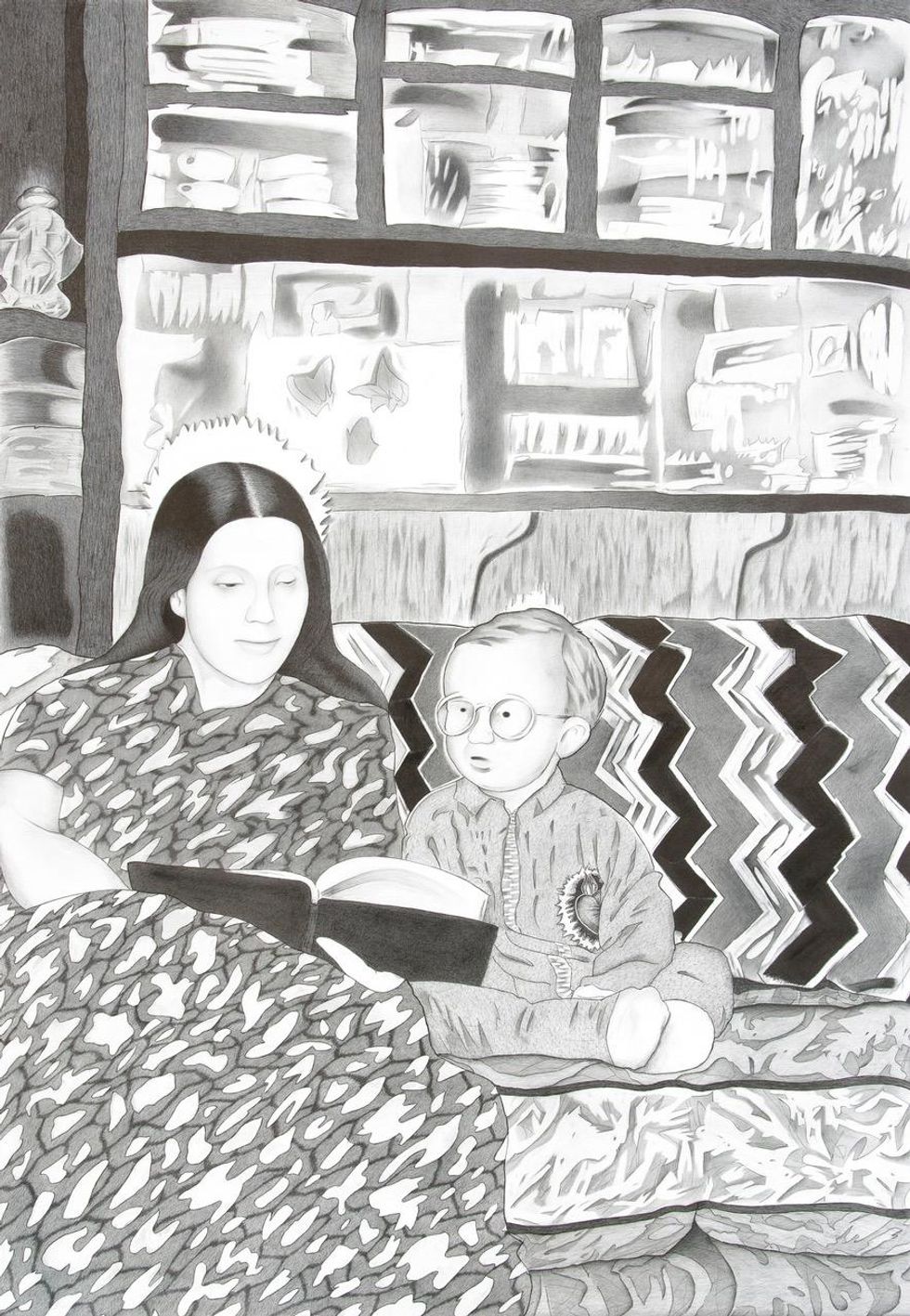 'Mother Reading to Her Son'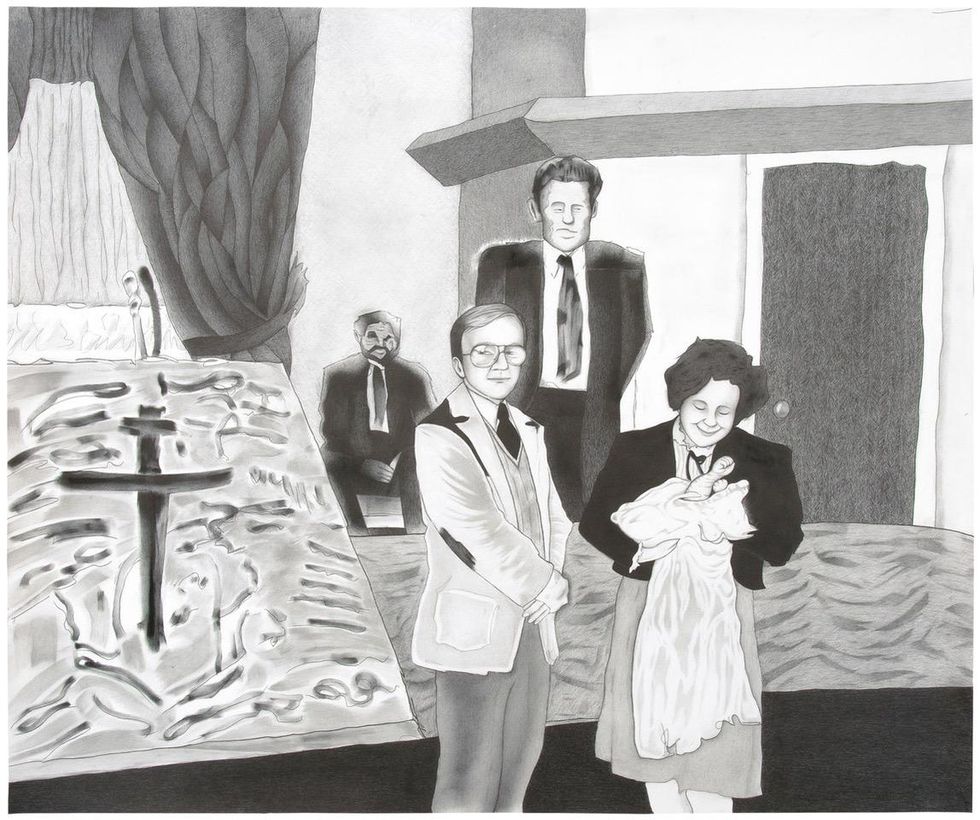 'Bad Religion'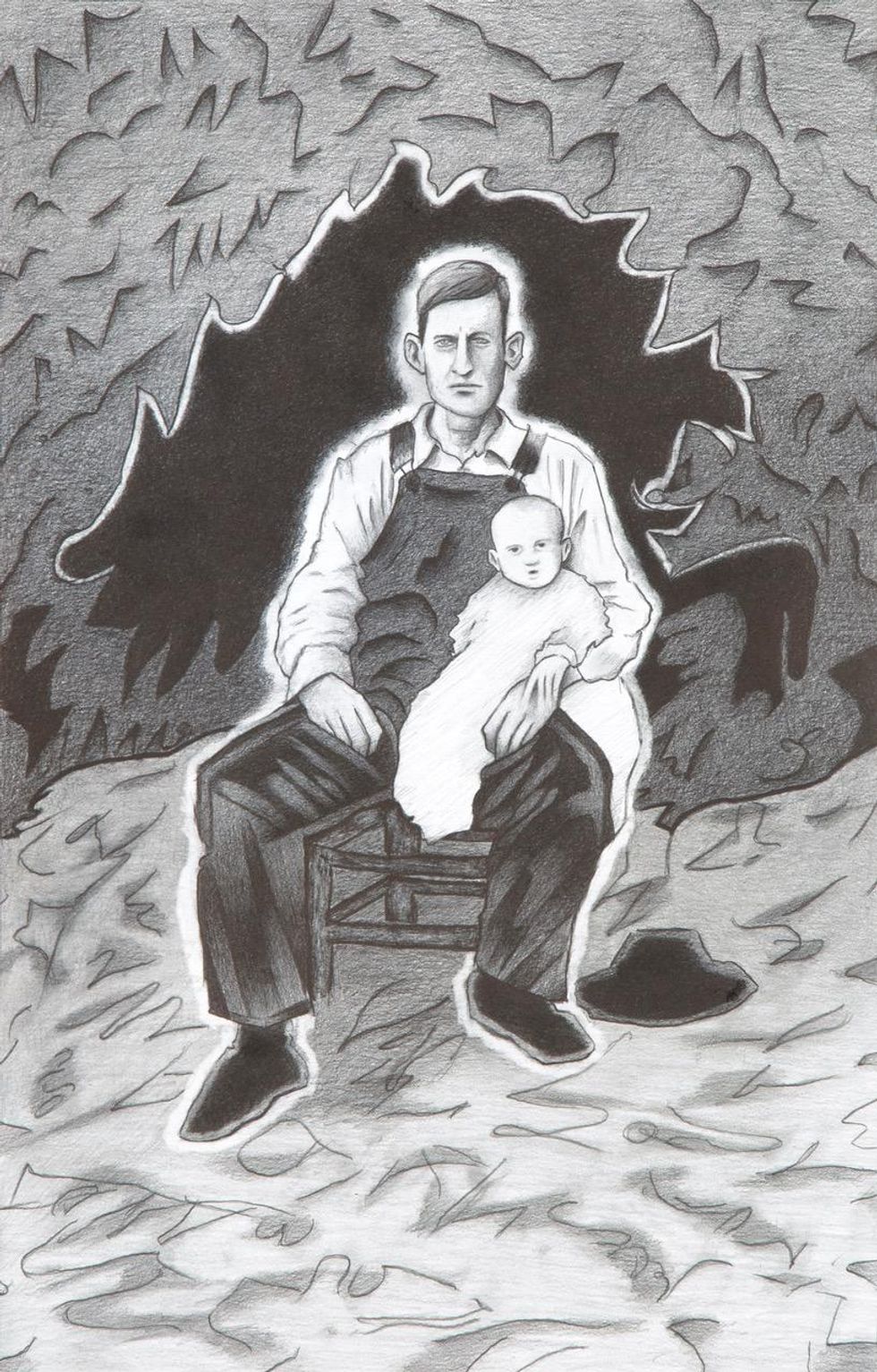 'Father Protecting His Daughter'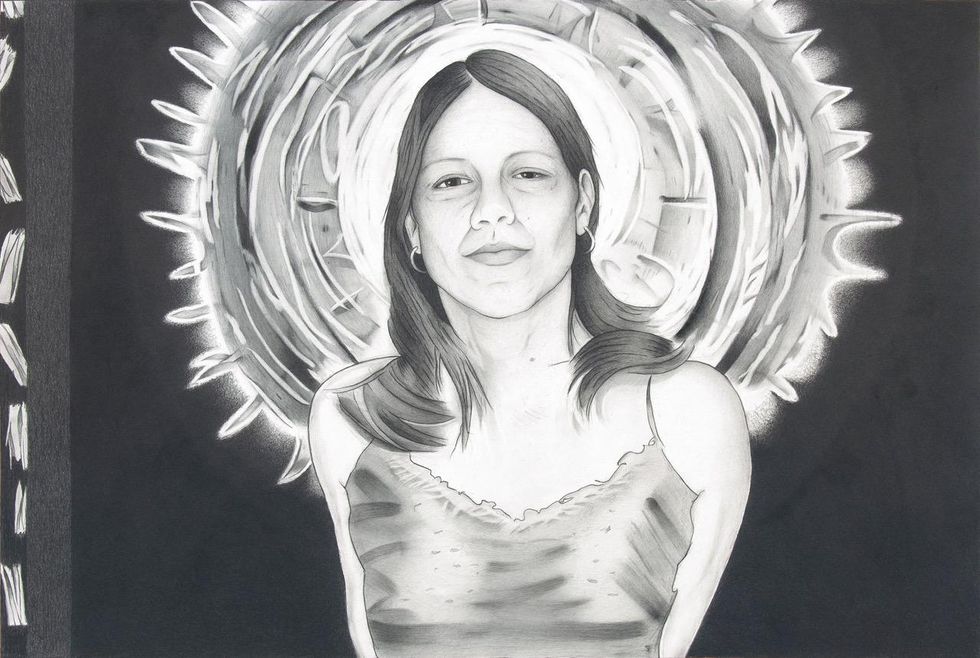 'Woman'
Art + Entertainment