The Most Wanted
From rising stars to revered legends, these are the five Houston artists who should be in your collection now. What are you waiting for?
Julie Soefer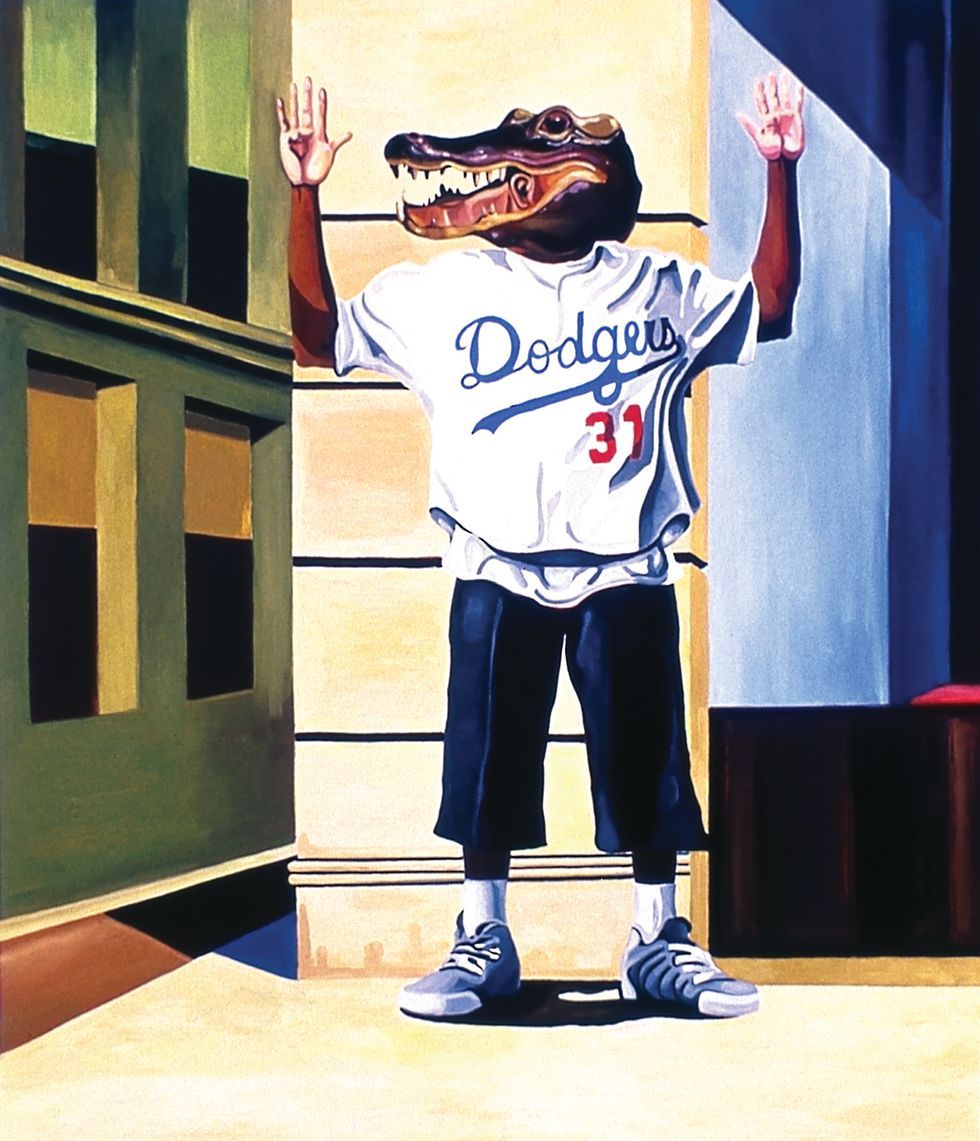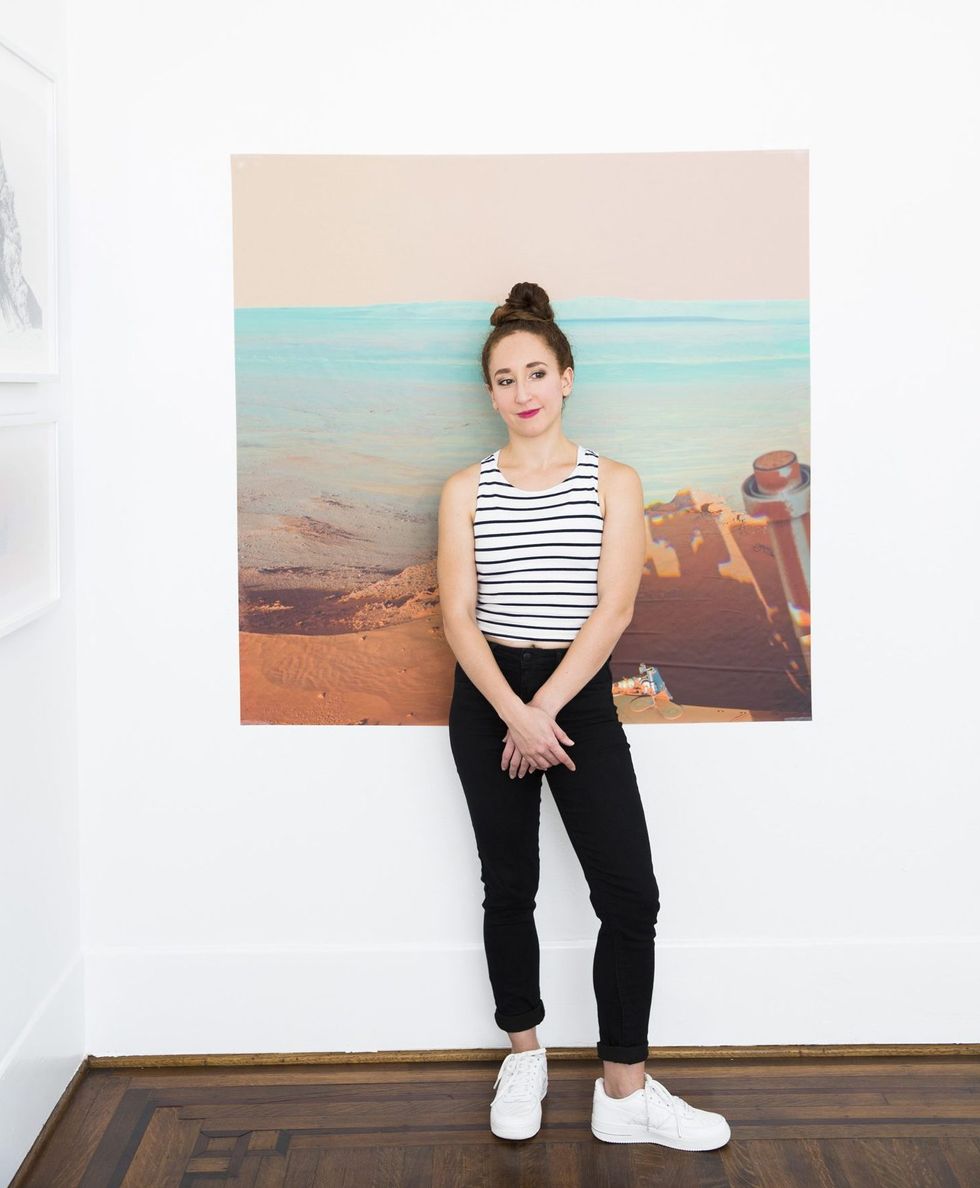 Artist Debra Barrera
---
Candy-colored balloons strung to the dismembered door of a vintage Porsche. A fish tank filled with hair gel. A motorcycle helmet held fast to the wall by a gold necklace. For the adventurous collector, the work of Debra Barrera offers a refreshing, but no-less rigorous alternative to overly intellectual conceptual and multimedia art. Barrera earned her MFA in painting at UH, where she came to the attention of esteemed gallery owner Betty Moody, who gave the then 28-year-old Barrera her first solo show in 2012. Just two years later, at the invite of the Contemporary Arts Museum Houston, Barrera presented Avalon, a stunning series of drawings, sculptures and readymades, all radiating an alchemic power that would have made Morgan le Fay proud. Though well known for her hyper-realistic graphite drawings — Barrera's father, a gravestone maker, drew as well — her sleek, yet quirky three-dimensional works are just as intriguing and collectible. Barrera and her husband Jonathan Hopson have recently turned the first two rooms of their 1918 Montrose bungalow into a gallery for emerging artists, while Barrera continues to explore new methods for making her own art, most recently as a student of ballet. (Live dancers will be part of her next solo show, April 8-May 13, 2017, at Betty Moody Gallery.) "This is my work," says Barrera of her willingness to don a leotard and pointe shoes. "It's just a different version of it."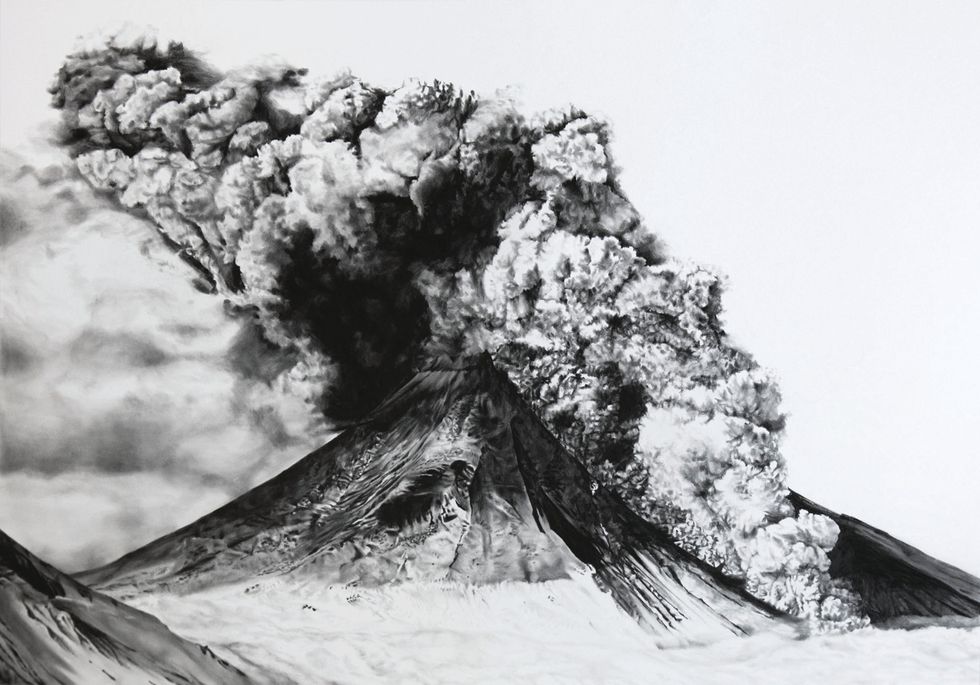 'Mount Pavlov,' $4100, by Debra Barrera
[hr]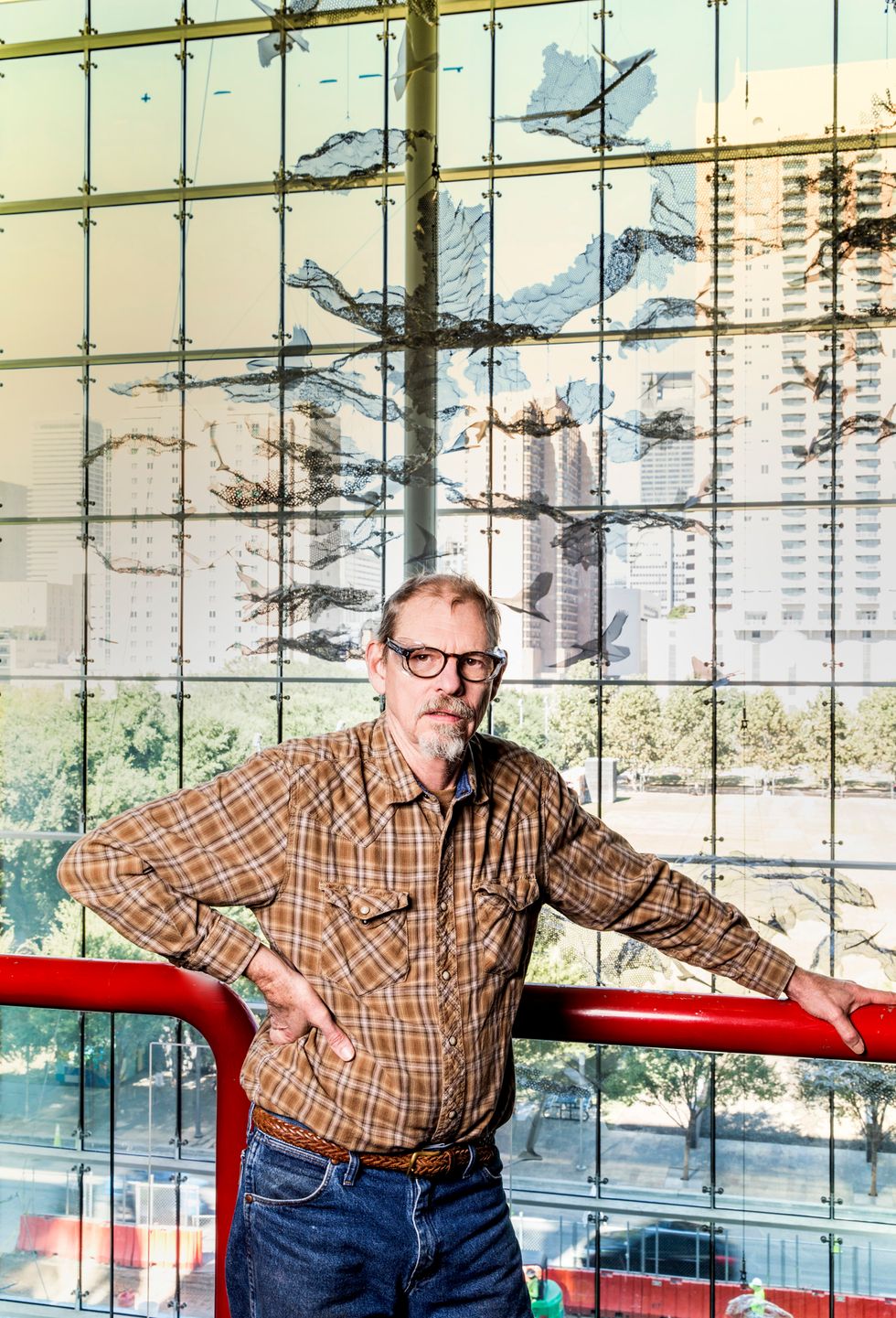 Artist Ed Wilson
If anyone is capable of making metal appear weightless, it's sculptor Ed Wilson, whose "Soaring in the Clouds" commission, recently installed in the new Grand Lobby of the George R. Brown Convention Center, is a majestically lit, multi-tiered array of stainless steel clouds and birds, suspended within 180 square feet of space. It's a triumph of public art, and a triumph for Wilson, especially given the controversy surrounding his commission — which the Houston Arts Alliance initially awarded, then rescinded, then, after much public outcry, re-awarded. Those new to collecting sculpture should check out Wilson's delightful, sometimes politically provocative small-to-mediumsize sculptures of cast iron, steel and aluminum, with patina finishes in a painterly range of colors and shades. Born in 1953 in Arcadia, La., Wilson discovered his true calling when he took a beginning sculpture class at LSU. He came to Houston to study at UH with world-renowned Texas sculptor James Surls, and over time, enjoyed increasing critical and popular acclaim for his art. For fun, the down-to-earth Wilson plays guitar in a band made up of visual artists, with no goal other than sharing the joy of making music. ("If you f*** up," says Wilson of the group, "nobody's gonna say, 'You f***ed up, dude!'") No doubt Wilson will keep his feet on the ground, even as hundreds of thousands of conventioneers experience his transcendent vision of Houston's steel-blue skies.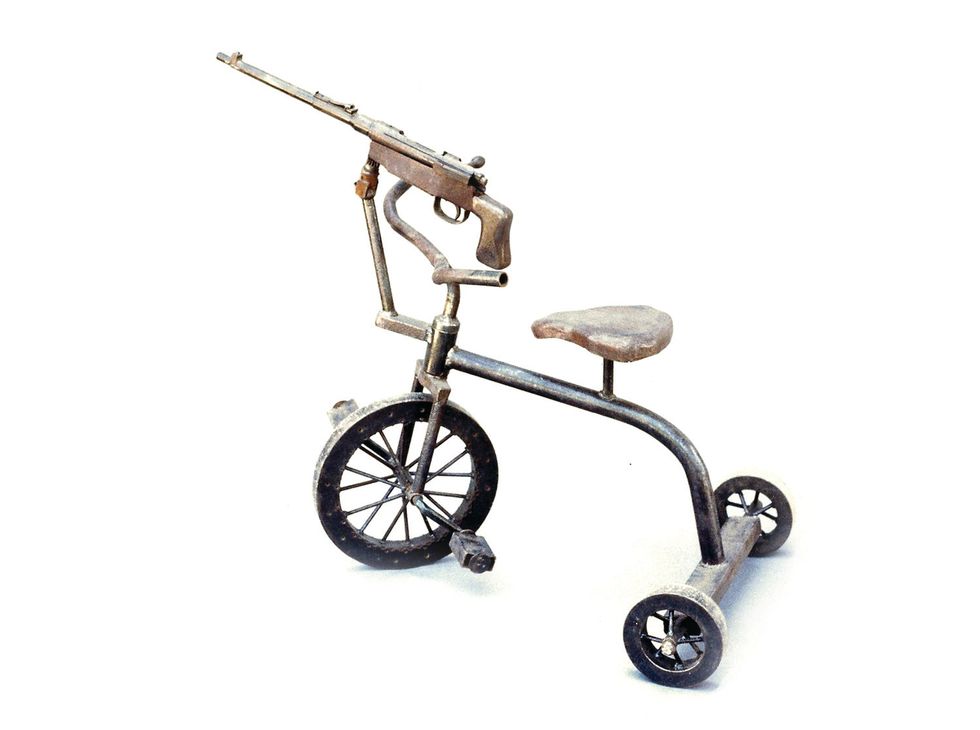 'Child's Play,' by Ed Wilson
[hr]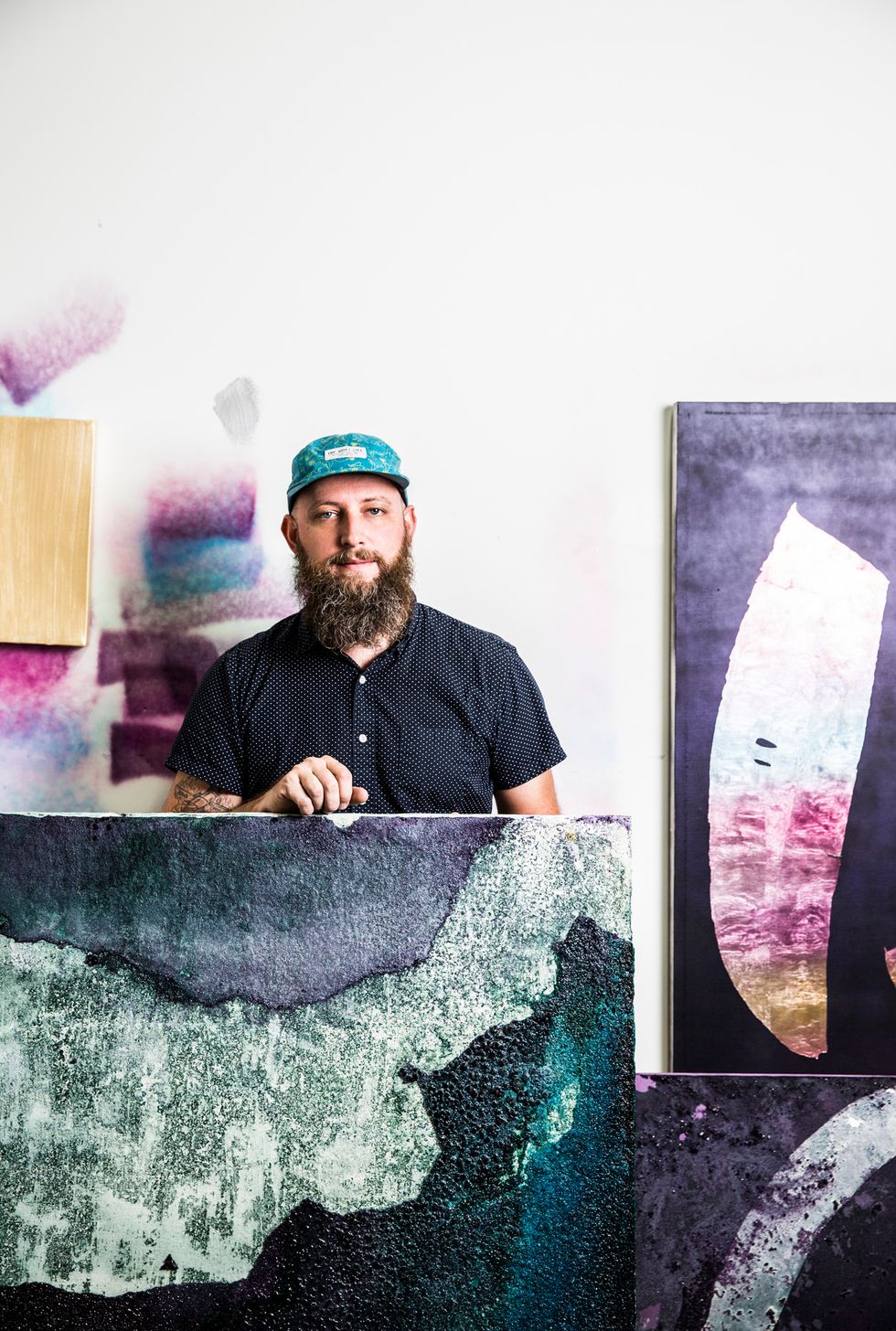 Artist Bret Shirley
Born in 1980 in San Jose, Cali., and raised in Silicon Valley, artist Bret Shirley says he did "a lot of tinkering as a kid." (His parents worked for Atari before relocating to Houston.) That youthful curiosity and willingness to experiment has carried over into how Shirley creates his unique paintings and sculptures. His studio is a handyman's paradise — albeit one where crystals, born of combinations of chrome alum and water, grow onto canvases, or from the inside out of beer cans lit from within by LED lights. The easygoing, tattooed Shirley, who played guitar Houston psychedelic punk band Black Congress, is definitely a guy you wouldn't mind sharing a few beers with. His fearlessly abstract and occasionally humorously titled paintings ("Exhibitions Are Frightful") are those of a serious artist with an old soul. His 2014 show at Cardoza Fine Art, Valu+ Judgment, piqued the interest of collectors and curators, and Shirley's upcoming Cardoza show Dec. 9 will no doubt bring even more attention to his work. "I feel very fortunate," says Shirley. "Art is never going to save the world, but it can help some people get to where they need to be, including myself."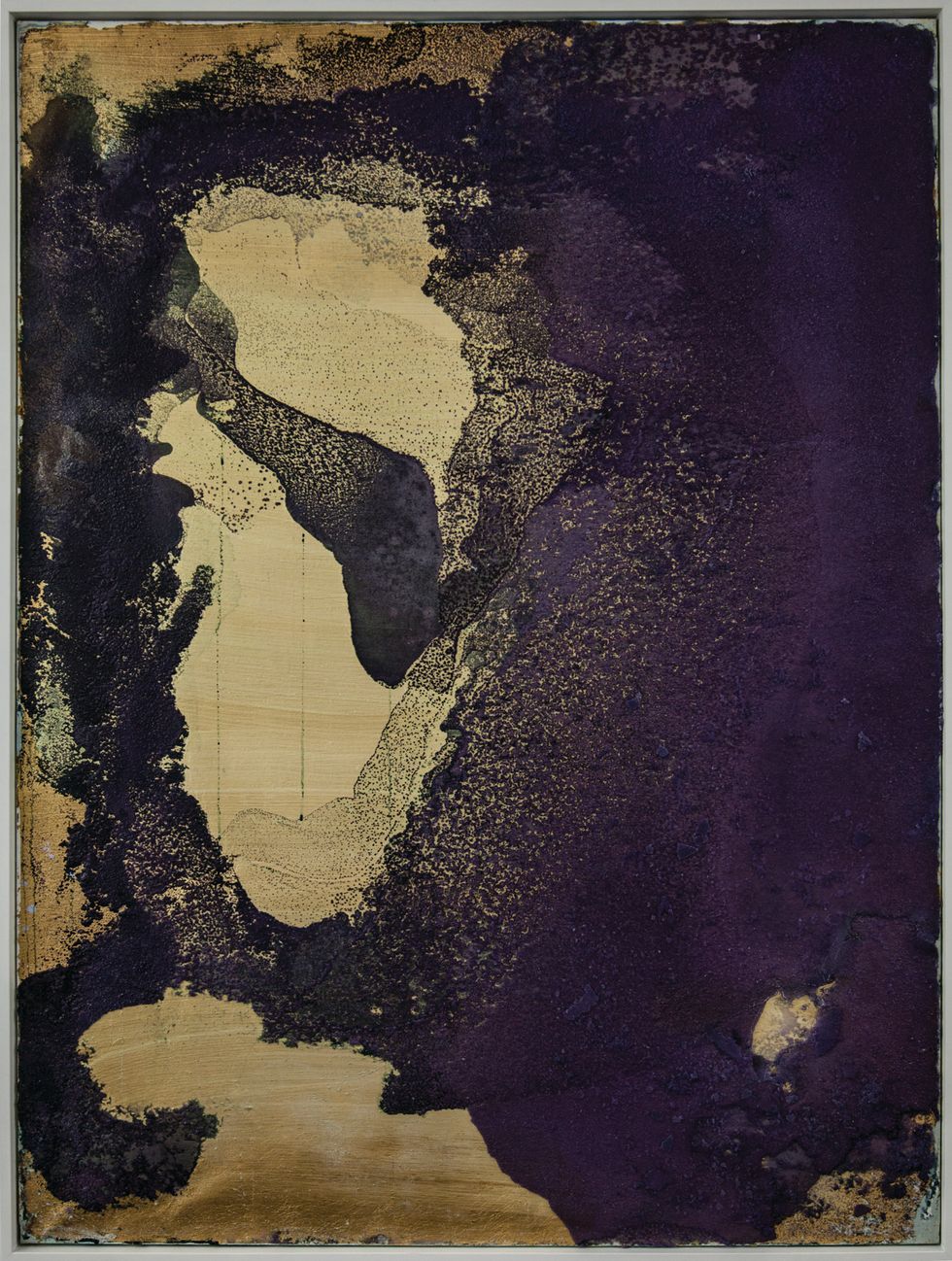 'Pastures into Plantations,' $6000, by Bret Shirley
[hr]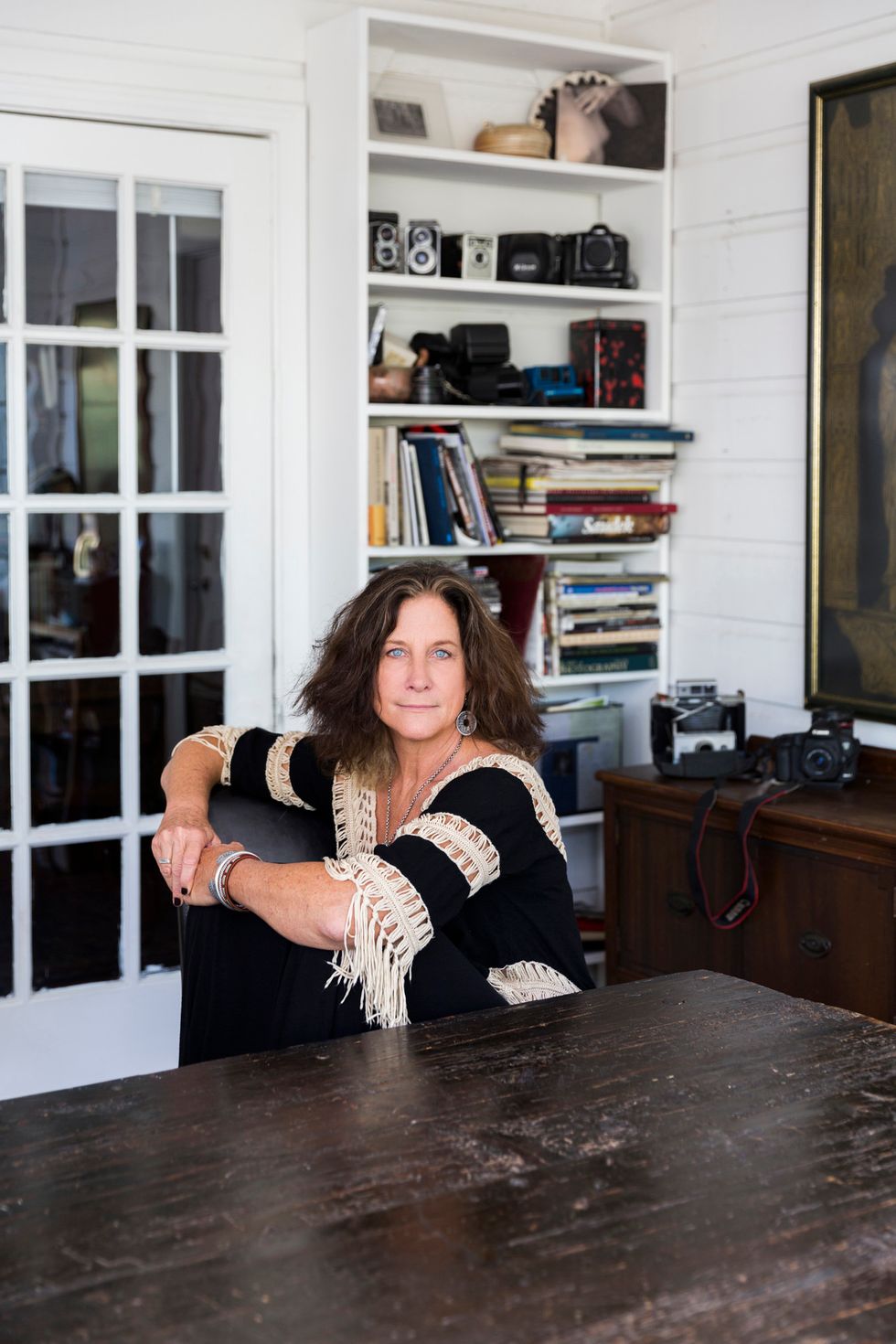 Photographer Marti Corn
Photographer Marti Corn describes herself as a portrait artist telling the stories of the marginalized. "I am trying to remind people we are responsible for one another," says the soft-spoken Corn, a Buddhist with the grit of a war correspondent. Her body of work includes photographs of the proud residents and rural landscapes of Tamina, a freedmen's town founded in 1871 just north of Houston; Out of Darkness, a haunting collection of portraits of Houston refugees; and photos taken in Kakuma, a refugee camp in Kenya. Corn, who moved here in 1996, and previously studied photojournalism and newswriting at West Virginia University, returned to photography just nine years ago, after an extended period working as a graphic designer. She quickly established herself as an artist with a gift for capturing the emotional core of her subjects. Corn's photographs, many of which are available for purchase as limited-edition prints, have made their way into the collections of the Ogden Museum of Southern Art, MFA Houston and the Smithsonian's National Portrait Gallery. Out of Darkness will show Dec. 8-11 at PhotoNola, a New Orleans photo fest, and in 2017, Corn will teach a fourweek photo and journaling course at The Jung Center of Houston.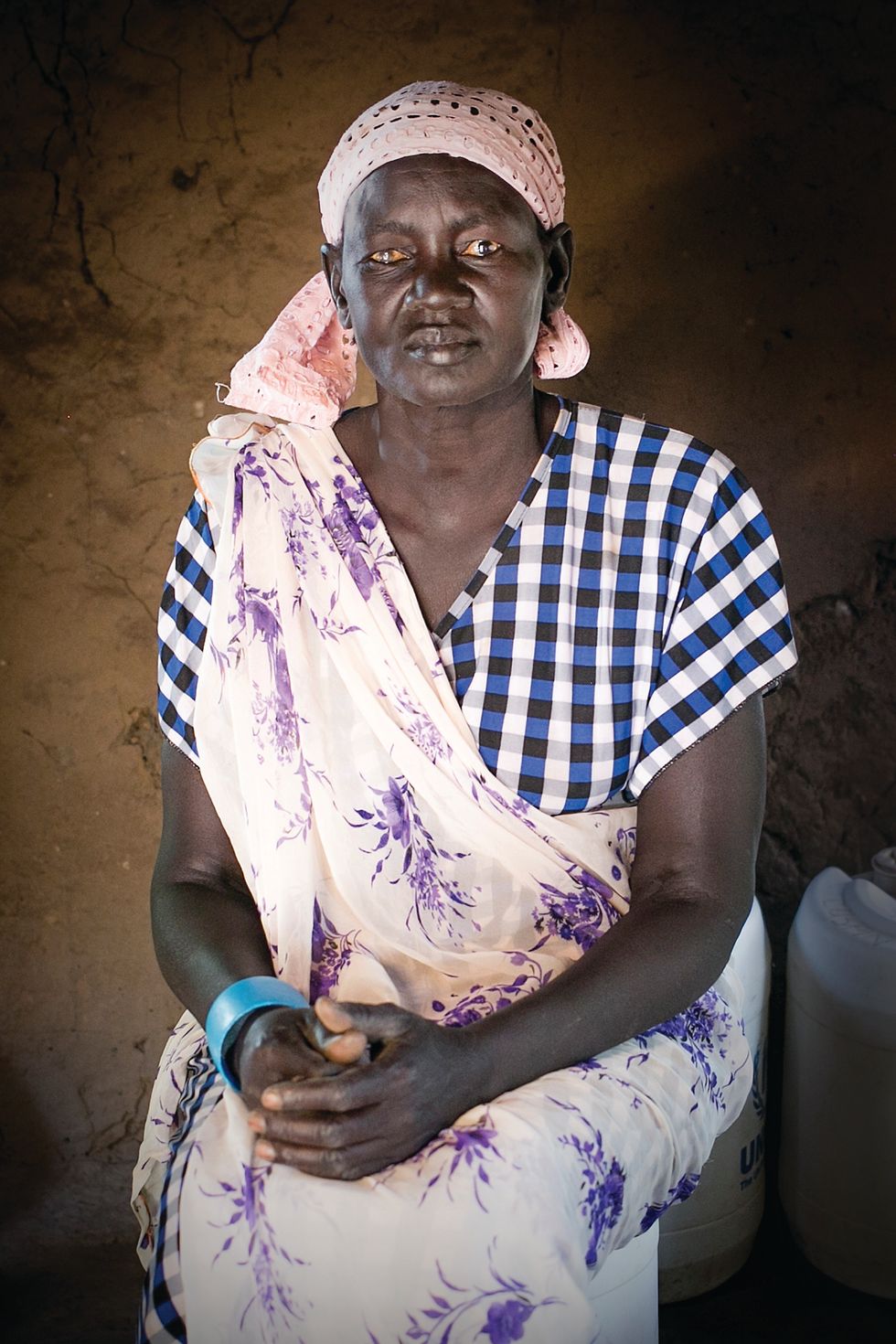 'Caretaker,' $900, by Marti Corn
[hr]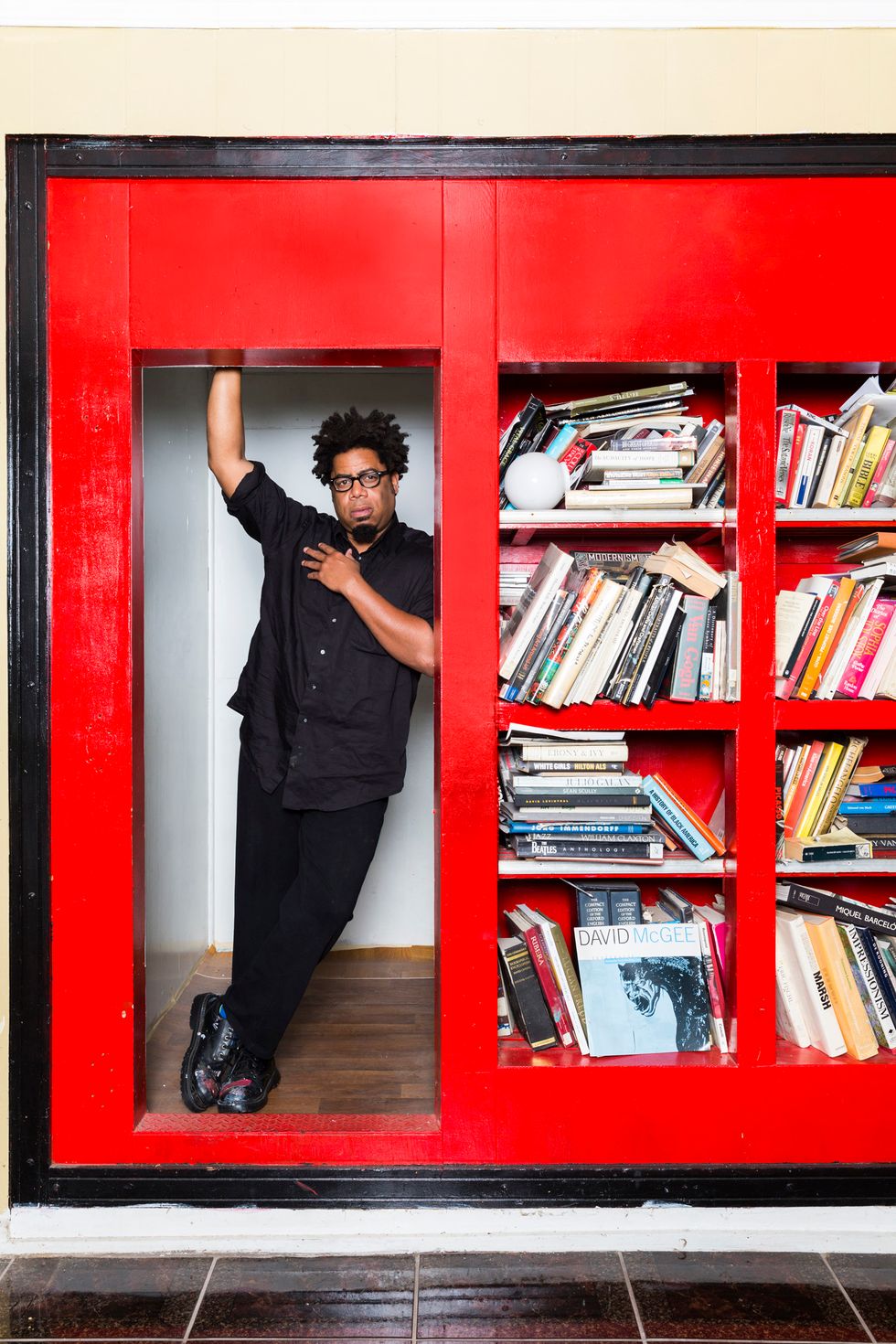 Artist David McGee
As a master of both figurative and abstract painting, David McGee creates art that's visually stunning, deeply personal and pointedly provocative, filled with clashing but carefully considered historical and cultural references. His portfolio of watercolors, Ready Made Africans, which showed in 2010 in the surrealism galleries of the Menil Collection, combines portraits modeled after hip-hop stars with capitalized names of Dadaists, other European artists and modernist writers. In McGee's 2013 painting "Mondrian and the Fall of Big Money," a speared and bleeding bull rears up, balls and all, behind a crowned dwarf (a recurring character named "Mofo") against a bullet-riddled background of Mondrian-like crosses. His studio, a former Vietnamese beauty shop turned sacred space, may have a soundtrack of Charlie Parker one day, and Philip Glass the next, reflecting the range of McGee's obsessions. Born in Lockhart, La., and raised in Detroit, McGee had his first solo exhibition in 1986 at Houston's legendary Barnes-Blackman Galleries. He is now represented by Texas Gallery, one of Houston's true blue-chip galleries, and his work is priced accordingly. "The art community here is simply amazing," says McGee of H-Town, which he has called home for 34 years. "From the theaters to the museums to the artists themselves, I love the high quality of the scene." Next year, McGee will unveil a new series of abstract paintings at Texas Gallery, and the Houston Museum of African American Culture will exhibit a survey of his works on paper.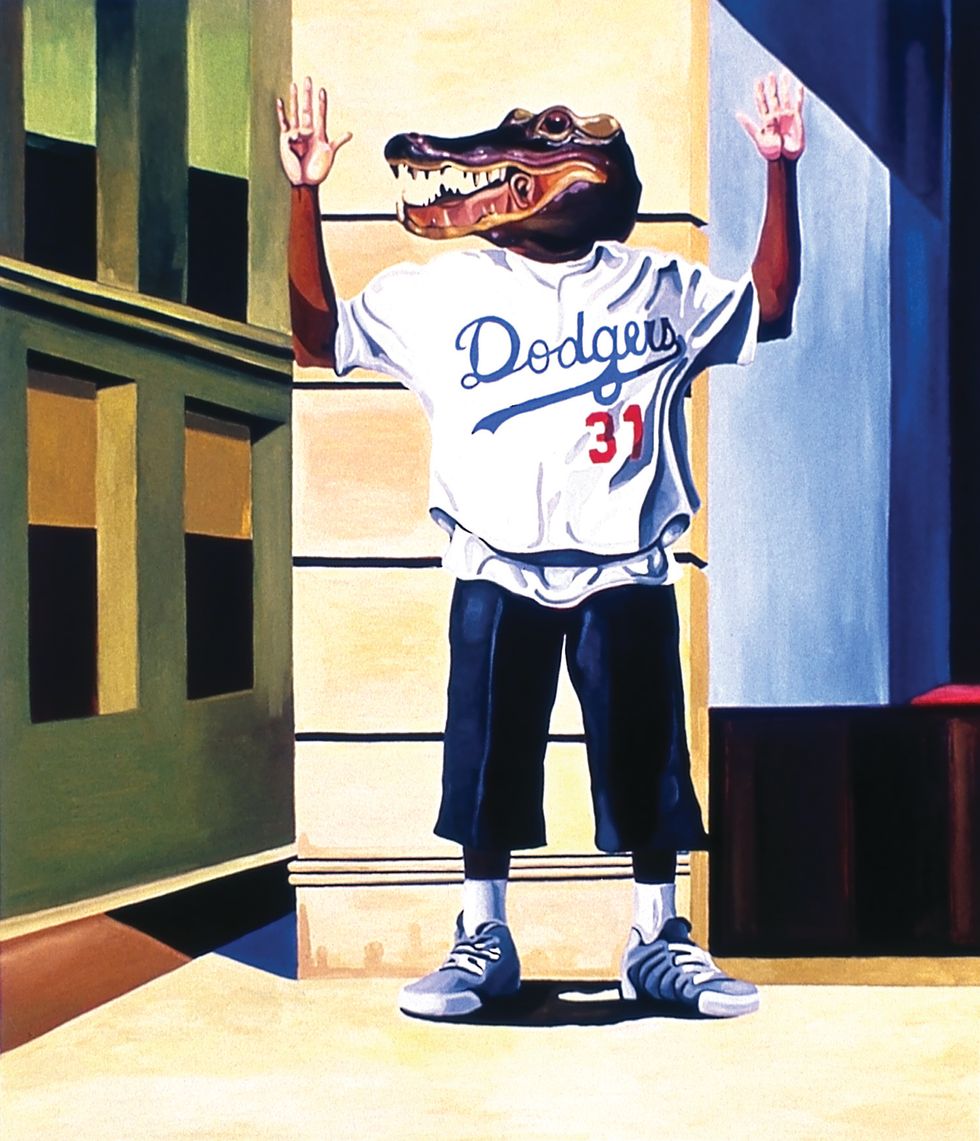 'Hamlet on Bourbon,' price upon request at Texas Gallery, by David Mcgee
Art+Culture