One of Houston's Coolest Couples 'Relish' Five Years as Business Partners
Julie Soefer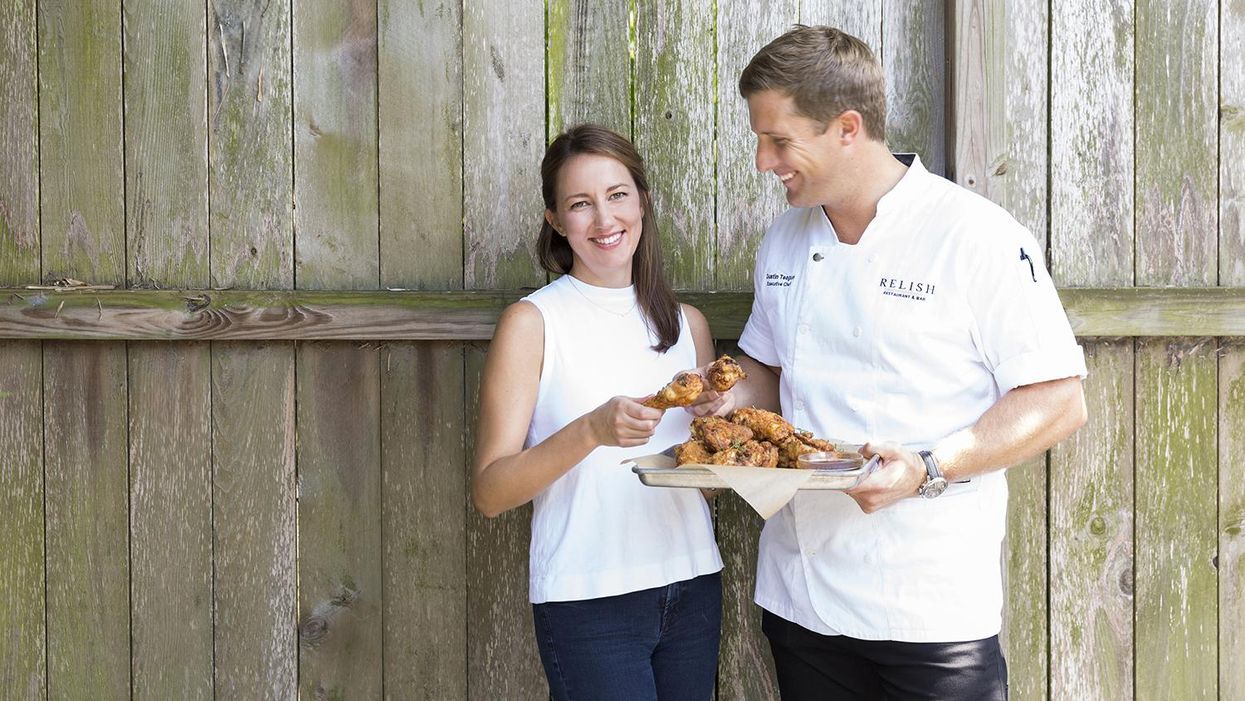 WHAT HAPPENS WHEN an entrepreneurial restaurateur marries a chef? Well, if they're Addie and Dustin Teague, they make a big impact on Houston's restaurant scene. Their Relish Restaurant & Bar, now celebrating a milestone anniversary, has become one of River Oaks and Upper Kirby's favorites. "It's been a crazy five years," says Addie.
---
They met in high school in Houston but went separate ways — her to New York, him to Austin and Vegas — before finding their way home and reconnecting in 2009. "I had the idea to open up Relish Fine Foods, and Dustin was working in catering at the time," says Addie. "He came on board to help me as executive chef and the rest is history." That history includes making the leap from working together to dating, to tying the knot and starting a family; little George is 4, and his baby sis June is 1.
Some big changes happened at Relish, too. They outgrew the fine-dining concept and decided to make their cuisine more accessible to more people. "We felt like there was a need for a neighborhood restaurant serving simple, delicious food," Dustin says. Customers seem to love the deviled eggs and cioppino, while Dustin cites the beef carpaccio as his favorite and Addie picks the porchetta melt and barbecue shrimp.
The couple is considering expanding with a second location, but there's no rush. All is good for now. "This is what we've dreamed of," Dustin says. "We provide for our family and get to employ a lot of wonderful people all while serving the great community we live in. And doing it all with your best friend makes it that much more fun."
Related Articles Around the Web
Food