Etro Impresario Opens Pris Lounge, Expands Reign Over Downtown's '80s Trend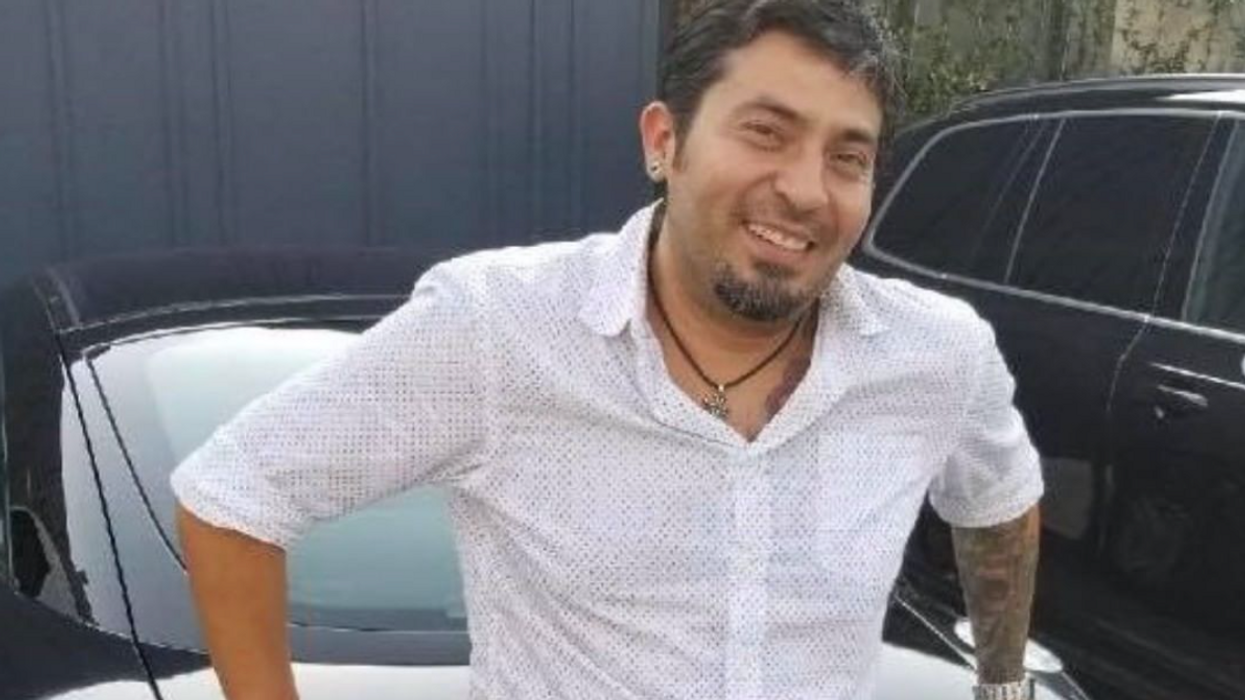 IN THE CENTRAL dancing area in the back of Houston nightlife fixture Antonio "Geronimo" Villalobos' new Downtown lounge, located just two doors down from '80s music staple Etro Nighclub, which he also owns, hangs a leviathan portrait of Priscilla "Pris" Stratton. Pris is one of the main android antagonists in Ridley Scott's 1982 science fiction classic
Blade Runner
, Villalobos' favorite film. The new lounge, which opened its doors last week in the space formerly home to the Cottonmouth Club and touts classic cocktails, plush lounge seating and drink-rail-lined walls, is fittingly named "Pris" after the cunning and catlike "replicant," who is played by Daryl Hannah in the movie.
---
For many, like Villalobos, Pris is more than just a film character. She's a full-on vibe — a vibe encapsulating all of the qualities of the perfect retro femme fatale. As homage to the decade, Pris will be, like sister bar Etro, a hotspot for '80s and '90s-inspired music, with a DJ booth that will churn out synthpop, synthwave and darkwave classics from bands like Ladytron, The Weekend and Princess every weekend. (Elsewhere Downtown, new bar Cherry also pushes music and décor from the Reagan era.)
For a concept with such a decidedly cool vibe, you would think it was in the works for quite some time. Nope.
Villalobos also owns Latin America-inspired coffee shop Campesino, which has been a Montrose staple since first opening its doors back in 2016. Eager to expand his bourgeoning coffee empire, Villalobos signed the lease for a new Downtown location of the popular concept just a few months ago, in a spot Downtown formerly occupied by Hubcap Grill. But when he became aware of a turnkey property near Etro, he switched gears. "I put the coffee shop on the backburner so I could open up the bar first," he says. "I've had three months to get these doors open."
Villalobos is a nightlife pro, though, so although the prospect of opening a bar that fast seemed a bit daunting at first, he relied on his more than three decades of experience to help get him through the time crunch.
"I've done everything inside a club except DJ," laughs Villalobos, who came to Houston with his family by way of El Salvador in 1981 at the age of eight. "I've been in Montrose in one form or another since the early '90s, working the door at places like the Blue Iguana, working at coffee shops and bartending."
Although Villalobos, who started his career as impresario back in 2008 when he took over the operation of the then Montrose-located Etro, is eager to watch the growth of his new, classic cocktail-serving lounge, he's also eager to turn his focus back to his coffee biz. "My future is with Campesino," he says. "This bar was just an opportunity I couldn't pass up. I'm really looking forward to having a few Campesinos locations around the city."
From Your Site Articles
Related Articles Around the Web
People + Places