At Steak 48, a 'Back to School' Bash With Class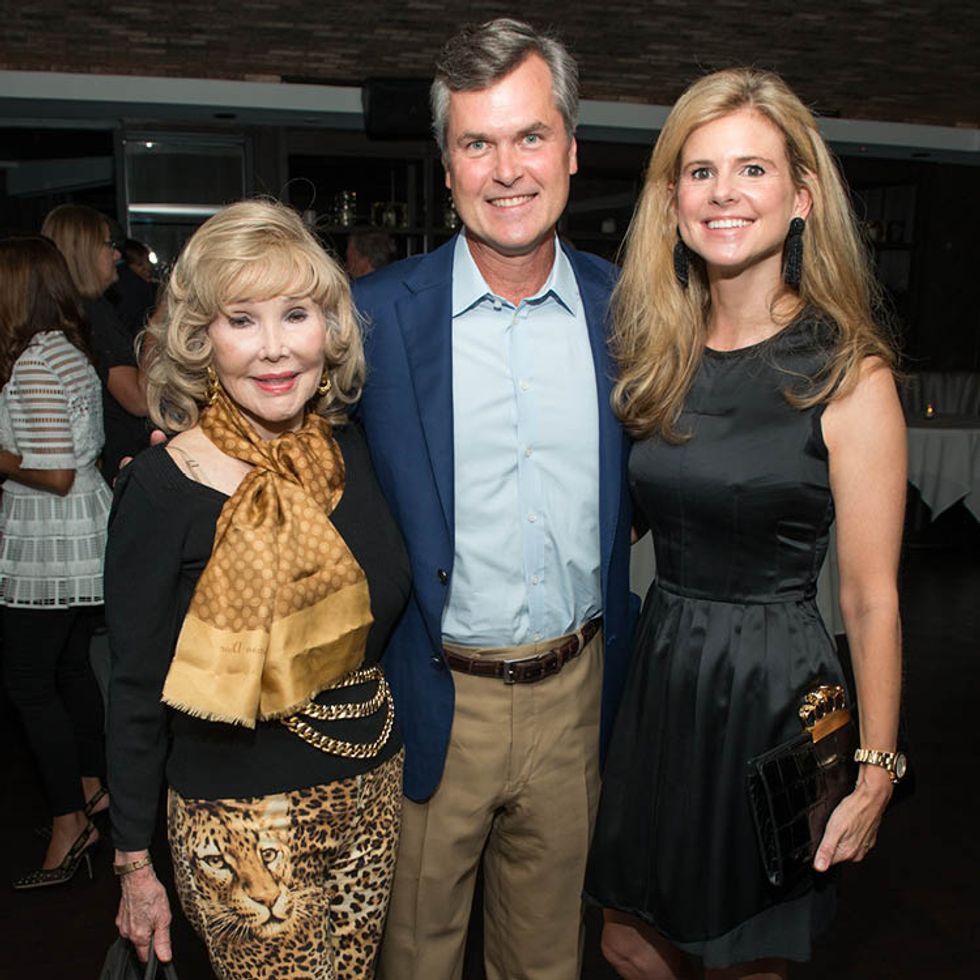 Billed as a "back-to-school" affair and kickoff to the city's fall social season — a moment worth celebrating given that so much of it was washed out by Harvey last year — a rather unassuming cocktail fete upstairs at River Oak District's Steak 48 restaurant last night may have been the hottest invite of the week.
---
Some of Houston's best-known philanthropy-gala hostesses — Phoebe Tudor, Becca Cason Thrash, Elizabeth Petersen, Leigh Smith and Greggory Burk — came together for a just-because to-do, welcoming a roster of swells to the glitzy steakhouse. Steak 48 honchos Jeff Mastro and Oliver Badgio also played host.
Wine flowed, and Exec Chef Jeff Taylor's passed snacks were rich and delicious, especially for a Monday night! Think New York strip, sautéed Maine Lobster, salmon with caviar, and Maryland-style crab cakes. Folks "inhaled the burrata on crostini like it was their full-time job," gushes a publicist for the eatery.
The guest list, touted as a "who's who of hobnobbing" by the same wordsmith, included Joanne King Herring, Dominique Sachse, Nick Florescu, Tony Bradfield, Shannon Hall and Allison Weaver of the Moody Center for the Arts. Also in the mix were Ursaline Hamilton, Alicia Smith, Houston Ballet's Oliver Halkowich, Matt Donowho, Tony Gibson, JD Adamson, Mia Matsamiya, Debbi Festari, Rudy Festari, Jo Furr, Jim Furr, Duyen Nguyen, Marc Nguyen, Holly Waltrip, Isabel David, Brandon McLendon, Diane Lokey Farb, Lindsey Love, Jeff Martin, Annie Amante, TV host Derrick Shore, New Orleans real estate doyenne Judy Oudt and Meghan Thrash.
Party People