Biggest Nail Salon in Texas — and Maybe the Country! — Shines Bright in the Heights
Alex Montoya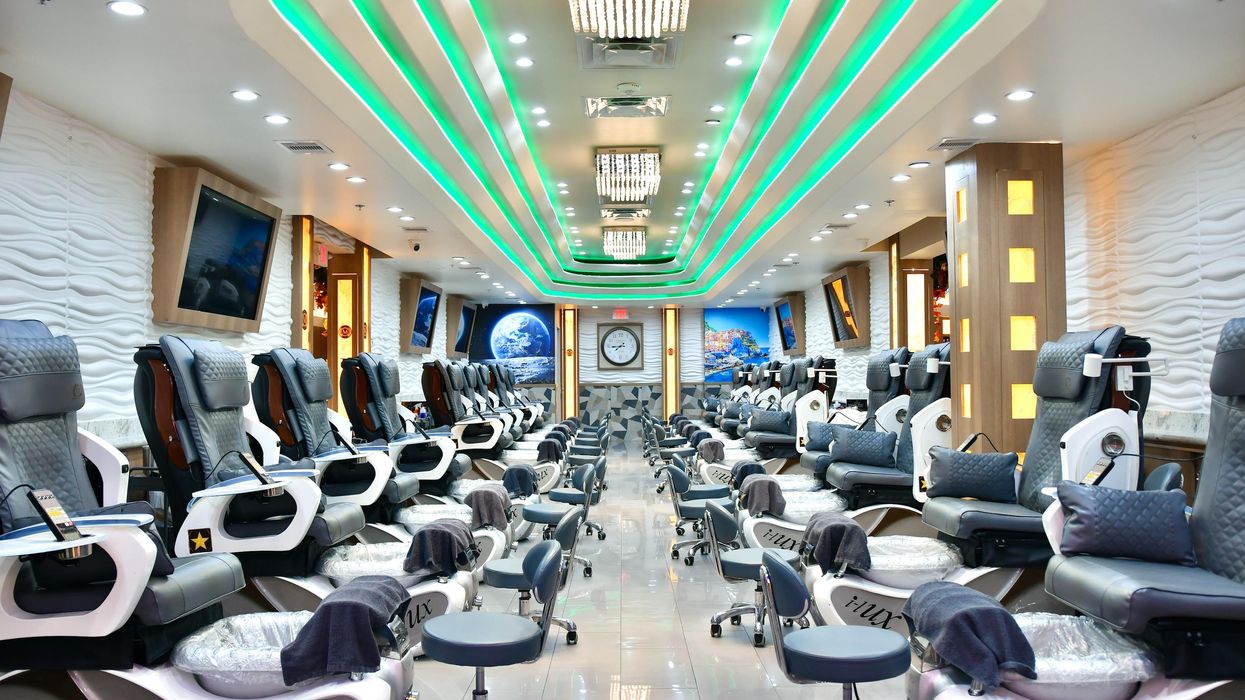 THIRTY-TWO YEARS AFTER immigrating to Houston from Vietnam, Tom Tran has opened his 50th nail salon — and it's the biggest one in Texas. The 10,000-square-foot Milano Nail Spa – The Heights, located in the mixed-use complex just off I-10 and Studemont that is also home to SheSpace and First Watch, might even take the title of the largest in the U.S.
---
The self-made millionaire behind the Milano Nail Spa and Nails of America brands opened his first nail salon in 1995 with no prior experience. "I'm very proud of this moment, and not only for this beautiful salon, but also the opportunities that the nail industry has created for so many people in this country — a high percentage from Vietnam like me," he said in a statement. "Nail technicians can often be the focus of jokes and stereotypes, but this business is proving over and over that it can be a path of success for talented, hard-working people."
A key to Tran's success might be his belief in his fellow immigrants, and his willingness to treat them fairly and offer opportunities for growth; managing partners of his salons earn six-figure salaries, and technicians work in colorful, clean and creative environments. At the Heights location, which first opened at the end of 2021, manager Brian Nguyen leads 20 receptionists and 110 nail techs.
Complimentary cocktails, seemingly endless color and finish options, and a focus on cleanliness has proven to be a recipe for success — and Tran intends to take it national, with a goal of between 10 and 20 openings annually in cities in Colorado, Arizona and beyond, for the foreseeable future.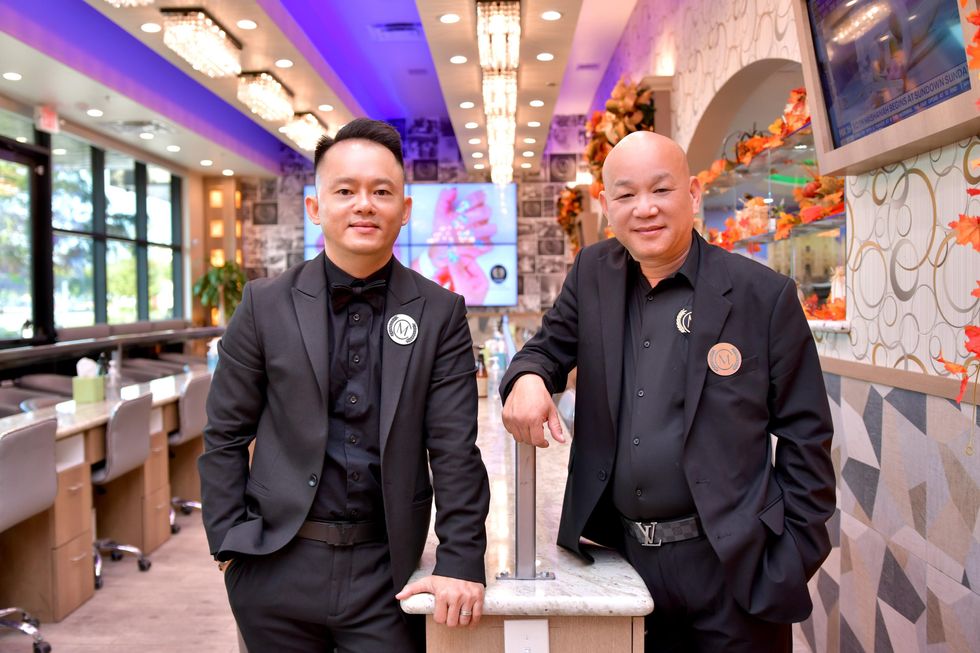 Brian Nguyen and Tom Tran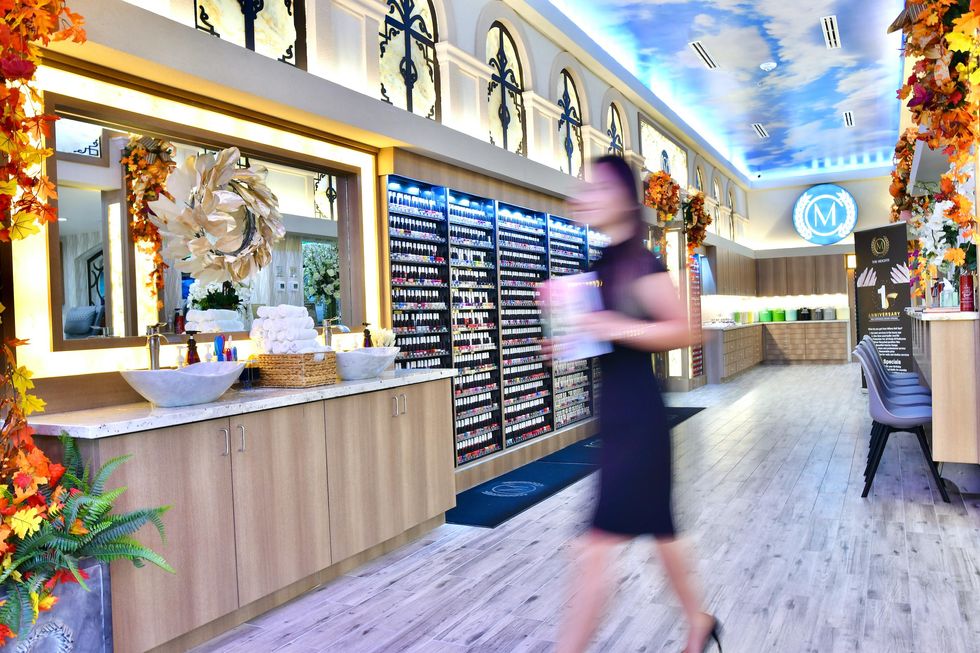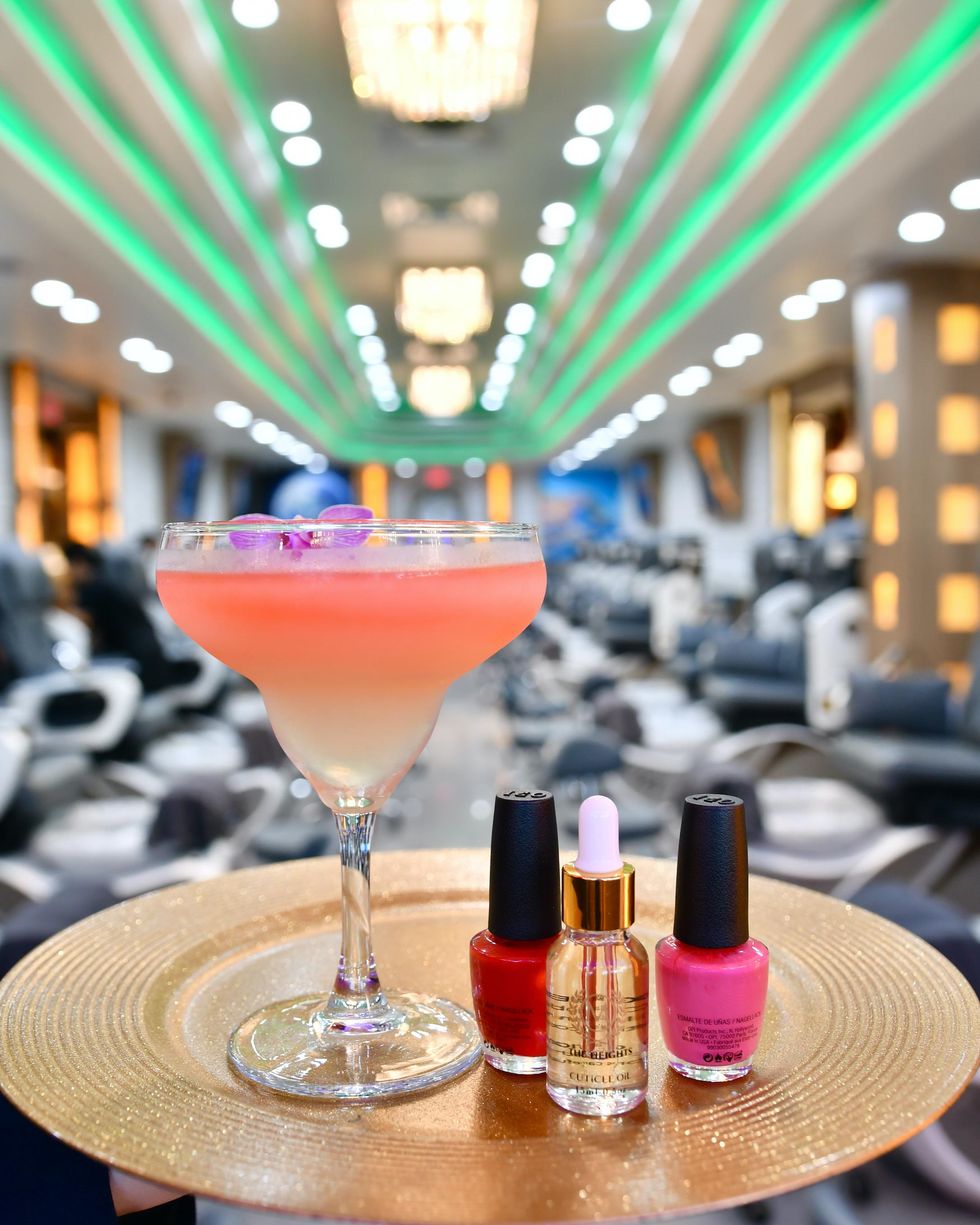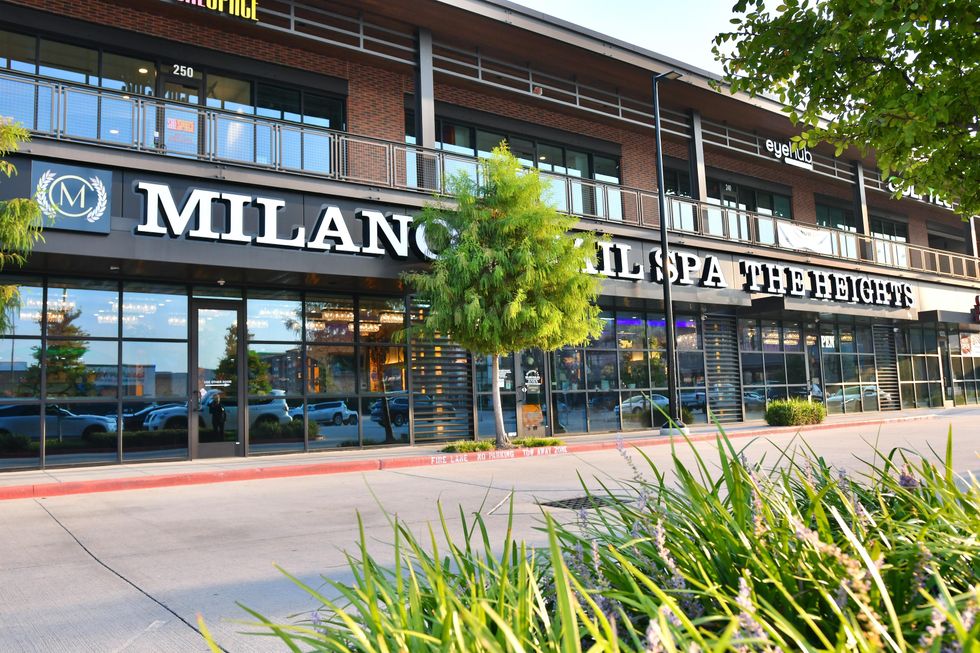 Style