This Week in Food: What's New and What to Do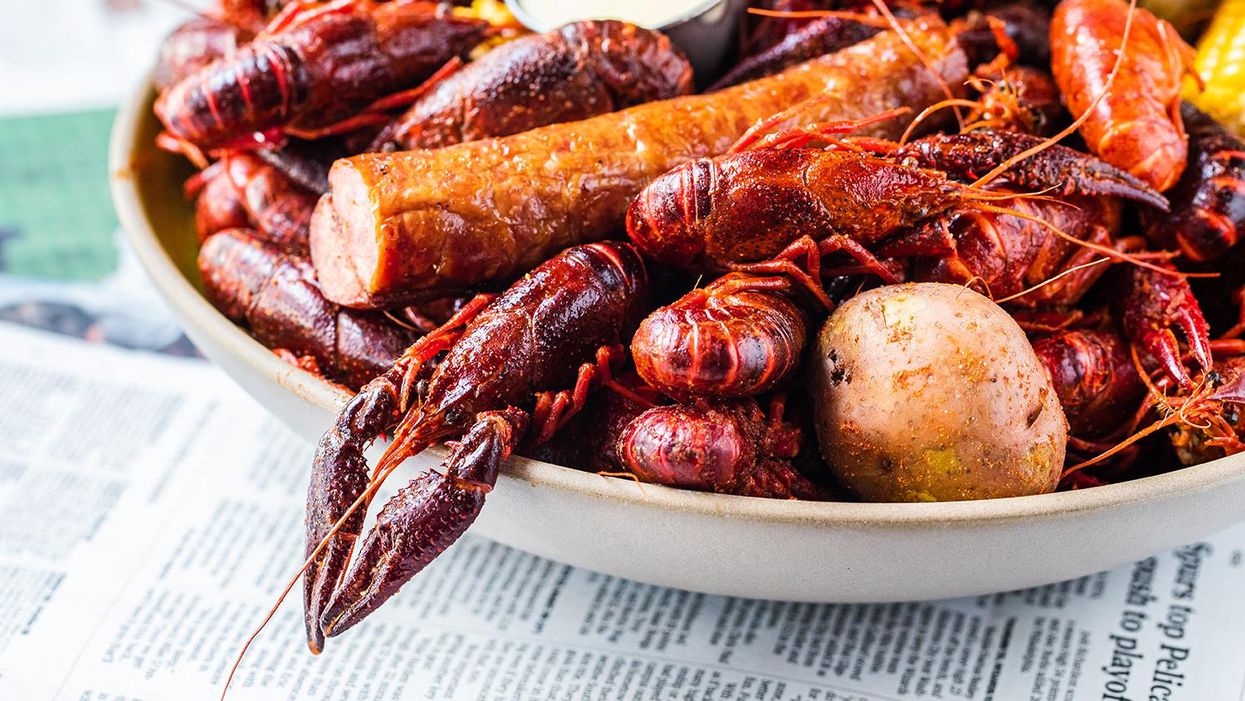 GET YOUR HANDS DIRTY Attention, mudbug lovers! This year's conditions were perfect, and crawfish season has arrived. Orleans Seafood Kitchen, a Katy neighborhood restaurant that expands with a Fulshear location later this spring, has live crawfish fresh from Louisiana. Order by the pound for dine-in or to-go, and tack on a frozen hurricane for a real Cajun experience.
Meanwhile, at Monkey's Tail, boiled crawfish come in two flavors, regular and jalapeño. They're available by the pound on Thursday and Fridays from 4-10pm, and Saturdays and Sundays from 11am-8pm.
---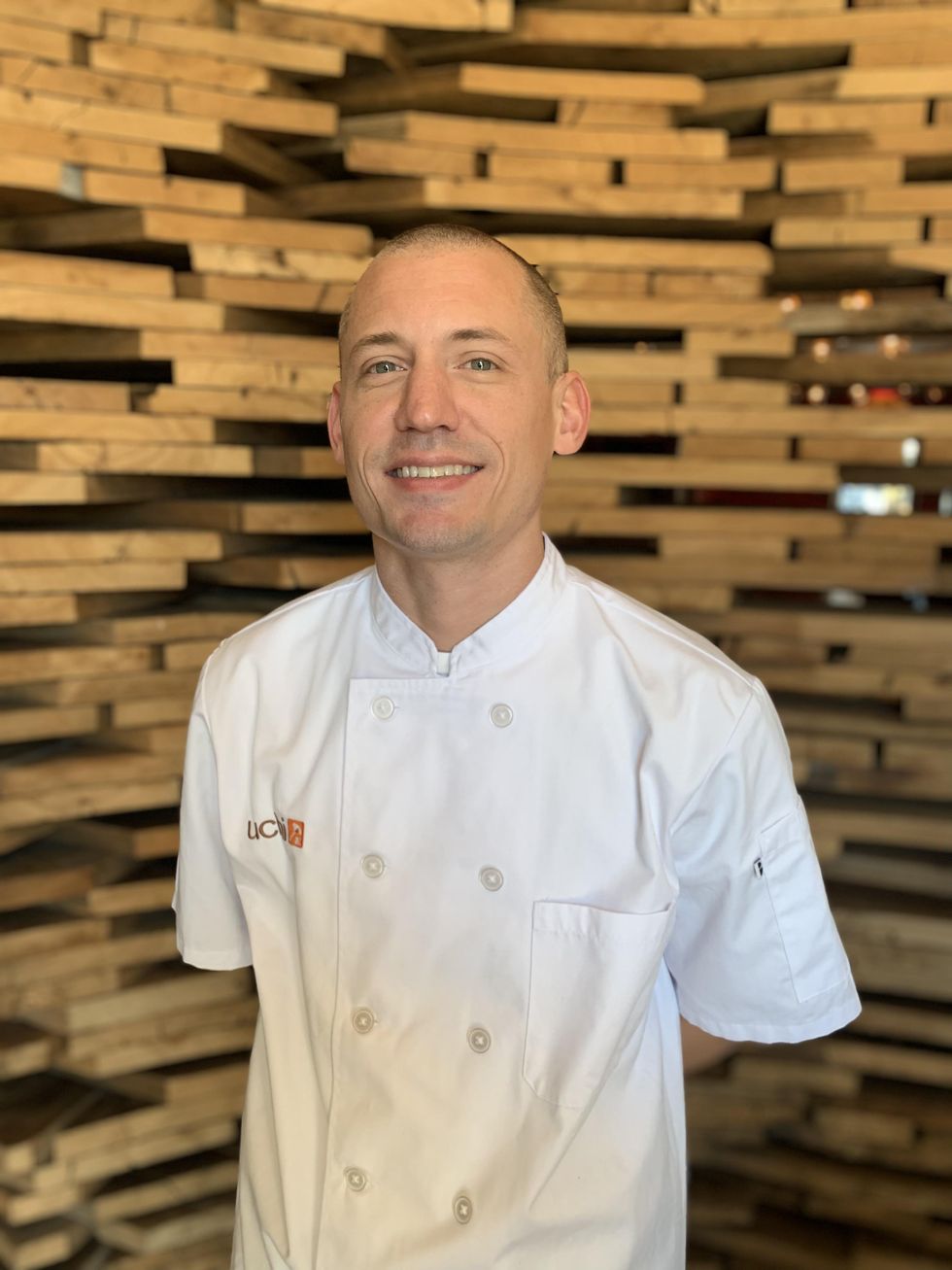 Stephen Conklin, the new chef at Uchi
Indulge at Decadent Omakase Feasts Hai Hospitality is behind some of the most anticipated openings of the year, and to help celebrate the new restaurants, two collaborative omakase dinners are planned. Shaun King, previously with Uchi, will lead the kitchen at Uchiko, which opens this spring on Post Oak. Taking the reins from King is Stephen Conklin, who comes to Uchi from his post at still-new Café Leonelli and was previously at La Table. The two chefs have planned a 10-course feast, served during an intimate dinner in the private dining room on Jan. 23 and during regular seatings on Jan. 24. Expect treats like oysters with koji creamed spinach, and a chive crepe with lobster, caviar, yuzu and potato. Reservations required.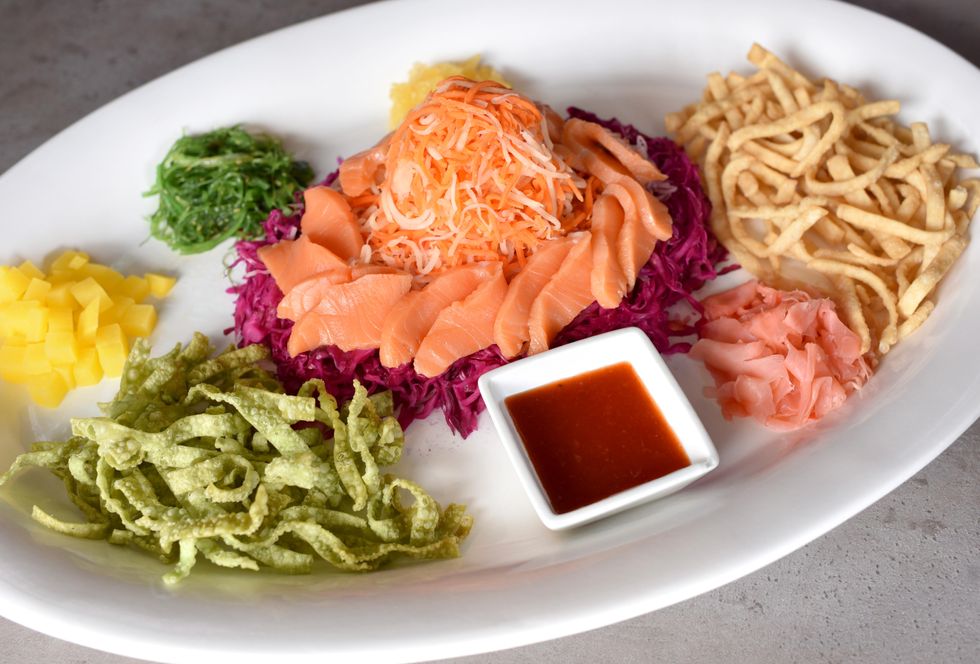 Propsperity Toss at Phat Eatery
Ring in the Year of the Tiger It's not too early to make a reservation for Phat Eatery's annual Chinese Lunar New Year celebration. There will be three seatings from Feb. 1-6, each with a six-course menu of family-style dishes — lump-crab-and-bone-marrow fried rice, a dim sum platter with dumplings of steamed lobster and crispy shrimp — and a performance by Lee Golden Dragon. Pre-paid reservations are available on Phat's website.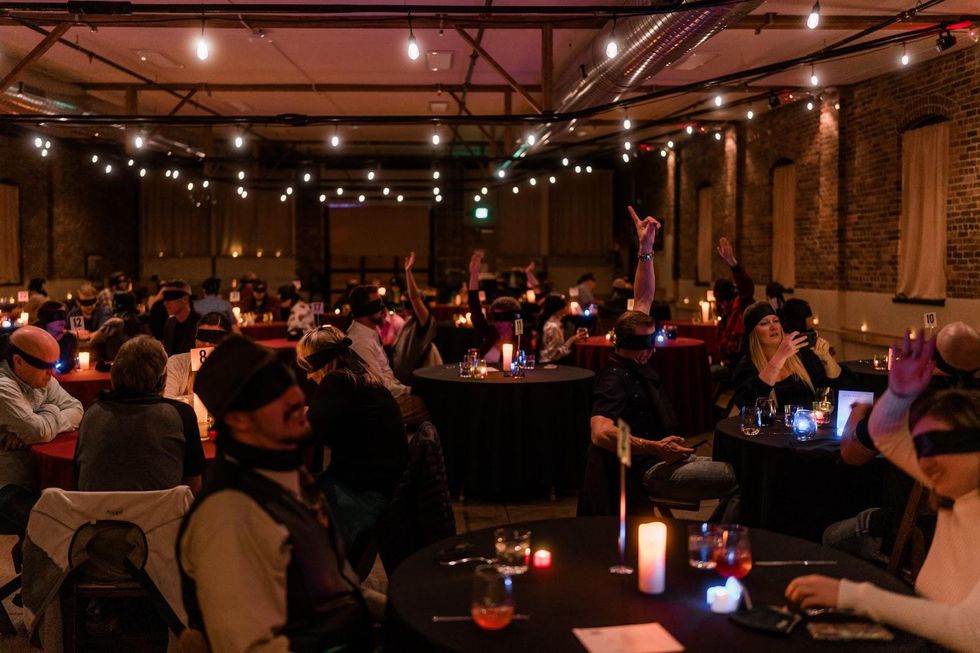 Dine in the Dark at Mastrantos
Dine in the Dark A unique event returns to Mastrantos. During Dining in the Dark, guests are blindfolded while they enjoy a multicourse meal, resulting in an interesting 90-minute sensory experience. The idea is that without sight, other senses — taste, smell — are heightened. The first of the individually ticketed dinners takes place Jan. 27, with others on Feb. 10, Feb. 24, March 10 and March 24.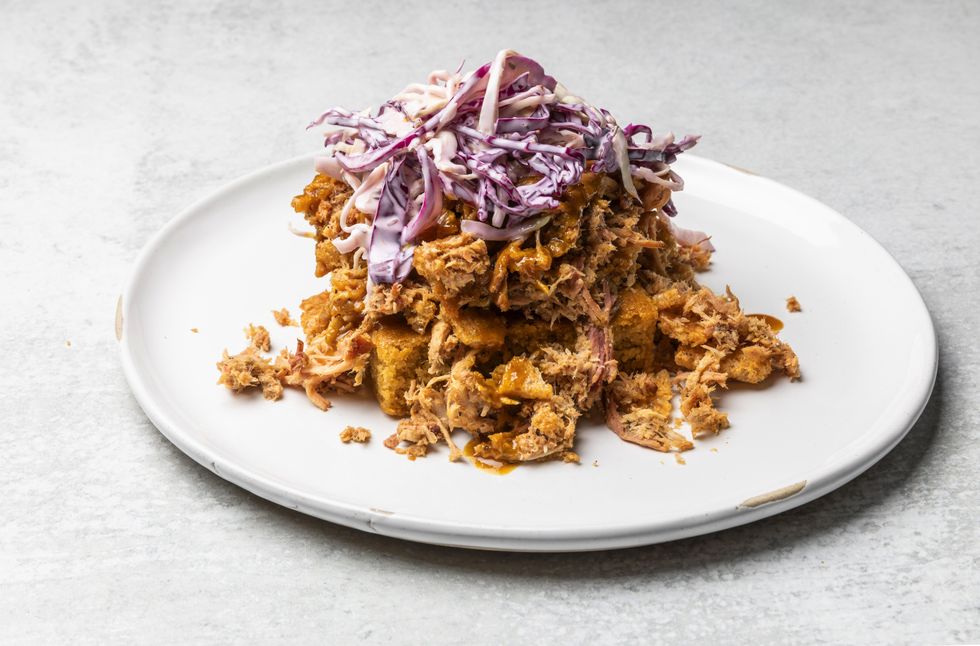 Whole Hog Plate at Feges BBQ
Rethink Barbecue at Feges Feges BBQ in Spring Branch rolled out a new happy hour menu last week, with $10 plates like barbecue-stuffed quesadillas and a smoked-turkey-salad sandwich, and $3 beers and half-price wine. Other new menu items (not on HH special) include the barbecue bowls — think burrito bowl, but with a different flavor profile. The Chef Bowl has elote, spiced squash, carrots, radish and green onion; the Feges Bowl boasts elote, sour cream, avocado, pickled red onions and jalapenos, and cracklin crumble. Top either with chopped brisket, pulled pork or smoked chicken — and don't forget the healthy drizzle of barbecue sauce to finish it off.
Food