The Year's Most Anticipated Restaurants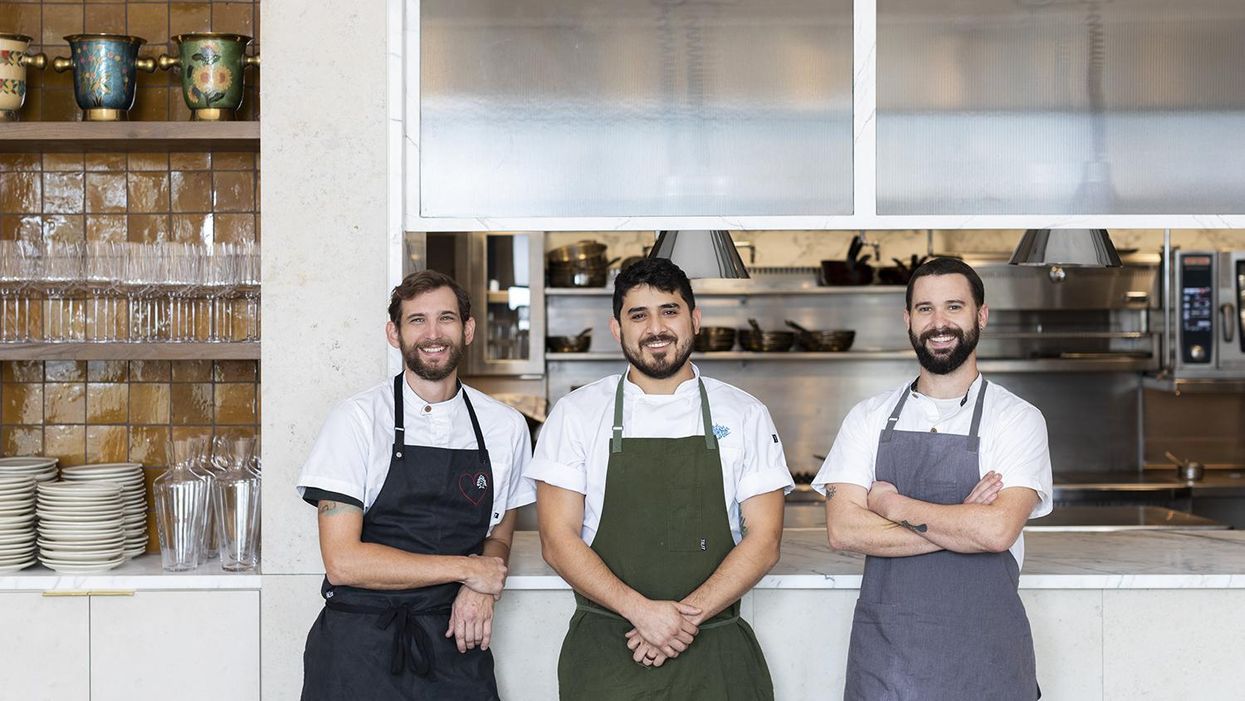 THIS PAST YEAR was anything but quiet for the restaurant industry. Most establishments were forced into survival mode — learning new to-go tactics, implementing social-distancing measures, figuring out how to pay employees and stay afloat. But it's safe to say that if 2020 was a year of survival, 2021 is shaping up to be one full of ambitious projects poised to thrive in a city that loves supporting local even more than before. Tons of new concepts have been announced in recent weeks, and it would be easy to miss an exciting headline. So here are some of the most anticipated restaurants and bars opening in the next couple of months.
---
MARCH
March, the pan-Mediterranean concept from Goodnight Hospitality that opened briefly over the holidays for a "lounge"-style experience, fully opens tomorrow. Chef Felipe Riccio, a Goodnight partner, explores the ingredients, flavors, ideas, skills and culture of the region through six- and nine-course tastings. The first menus will dive into the Maghreb in Northwest Africa; think tagine or Tuna Ventresca, inspired by a Tunisian sandwich called Fricassee. Mark Sayre will help make selections from March's 11,000-bottle cellar. The cocktails are great, too! Reservations can be made here.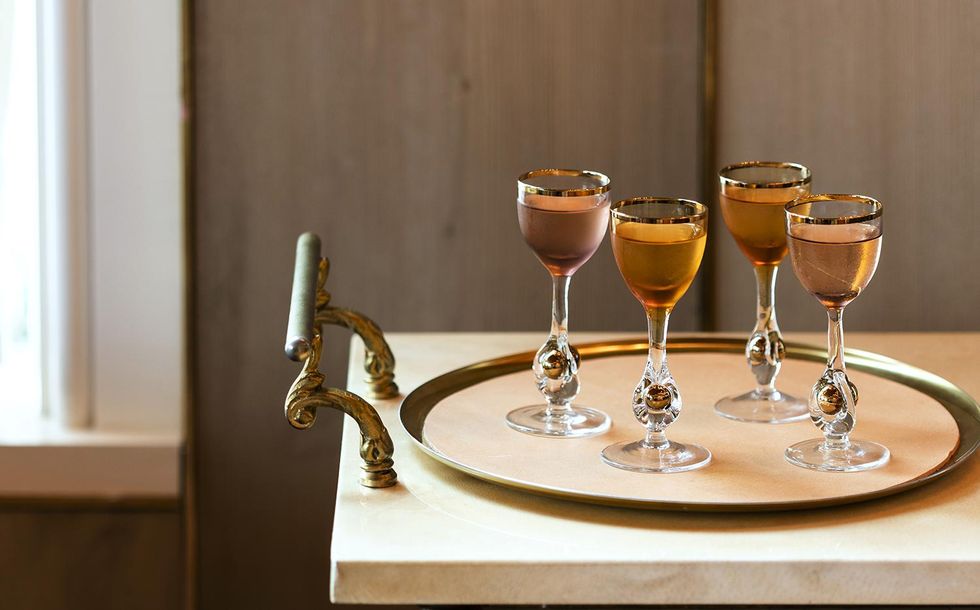 Housemade Vermouth at MARCH (photo by Julie Soefer)
APRIL
Space Cowboy The first of four new concepts from the just-announced biz Night Moves Hospitality, a partnership between industry vets Greg Perez and Lyle Bento, opens in late April in the Heights. Space Cowboy, in the renovated Heights House Hotel on Cavalcade, will serve tropical cocktails and "island comfort food." Night Moves also plans to open Trash Panda Drinking Club nearby before opening the doors of two additional concepts later this year.
The first of two restaurants to open at the MFAH's Nancy and Rich Kinder Building, Cafe Leonelli debuts April 16. Helmed by Michelin-starred chef Jonathan Benno, the casual-chic Italian spot will serve items like house-baked focaccia, polenta, sandwiches, soups and more — plus Italian pastries from fellow Michelin Star recipient Salvatore Martone, who's also opening an outpost of his famous Miami ice cream shop Frohzen inside Cafe Leonelli. Savor everything while soaking up the artful, indoor-outdoor environs; Spencer Finch's light sculpture Moon Dust (Apollo 17) hangs overhead, and tables outside overlook the Cullen Sculpture Garden. Details about the second concept to open inside the Kinder building — Le Jardinier, a full-service restaurant from chef Alain Verzeroli — will follow. Both are under the Bastion umbrella, the hospitality group behind La Table on Post Oak.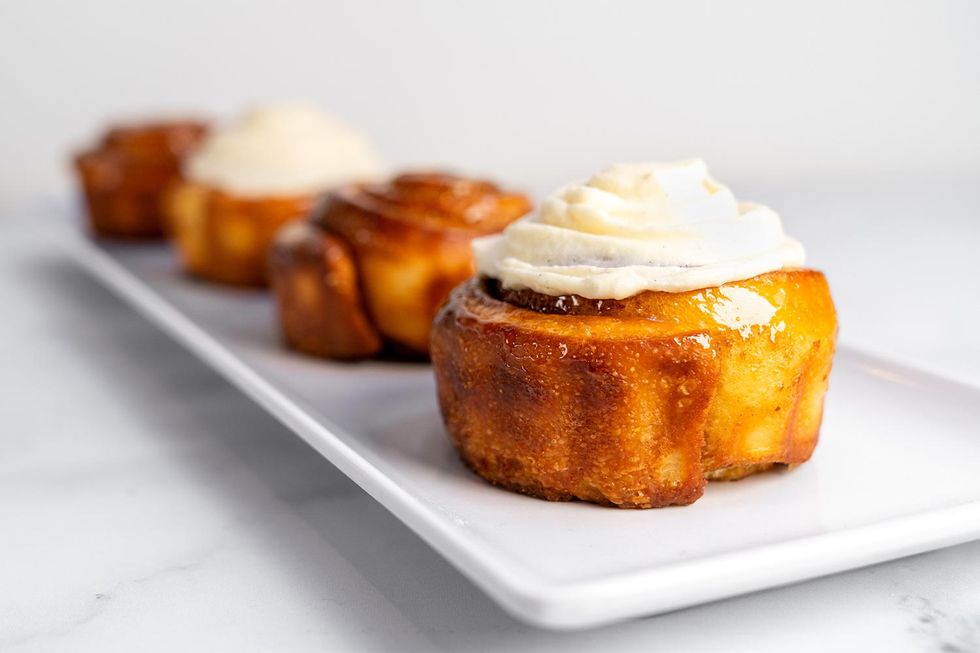 Cinnamon Rolls at Cafe Leonelli (photo by Emily Chan)
MAY
NoPo Café, Market and Bar Ben Berg is busy in May! His just-announced NoPo Café, Market and Bar is an all-day café that will open next-door to the Berg Hospitality corporate office. The 3,000-square-foot space will feature a 60-seat dining room along with a 10-seat full-service bar, and a large selection of unique local provisions, premade meals and freshly baked pastries. Guests will be able to enjoy counter service for breakfast and lunch and full service at dinner, all set among rustic-French-country environs.
Trattoria Sofia Berg is also spearheading a new Italian restaurant in the West 11th Street space formerly home to Presidio. He calls the restaurant — named after his first-born daughter, Sofia — "whimsical" and "reminiscent of a lost garden." The team will also bring an all-new concept to a mixed-use development a mile west on 11th. The Docks at Timbergrove, a 30,000-square-foot former warehouse, will be home to retail, coworking and restaurant space — including Berg's 8,000-square-foot project, about which details will be announced later this year. Construction begins soon.
SUMMER
Agnes Dubbed "fine-casual," café-grocery-store hybrid concept Agnes opens in the Bissonnet space formerly occupied by Tropicales in June. It's the first project by childhood friends Molly Voorhees, President of Becks Prime, and Carolyn Dorros, a vice president of Wolff Companies. The Michael Hsu-designed building will be the perfect setting for Agnes' indoor-outdoor, counter-service-style, Mediterranean-tinged breakfast and lunch, and sit-down dinner. A retail portion includes grab-and-go food, baked goods, gifts and more.
Georgia James Tavern Chris Shepherd expands beyond Montrose with this casual offshoot of his steakhouse, on the ground floor of Downtown's Art Deco-savvy Market Square Tower. Expect sandwiches and burgers and salads — along with cast-iron-seared steaks and hearty, flavorful entrees cooked in the wood-burning oven. And, of course, no tavern is complete without a robust drink menu, with great finds from wine director Matthew Pridgen and spirits director Westin Galleymore.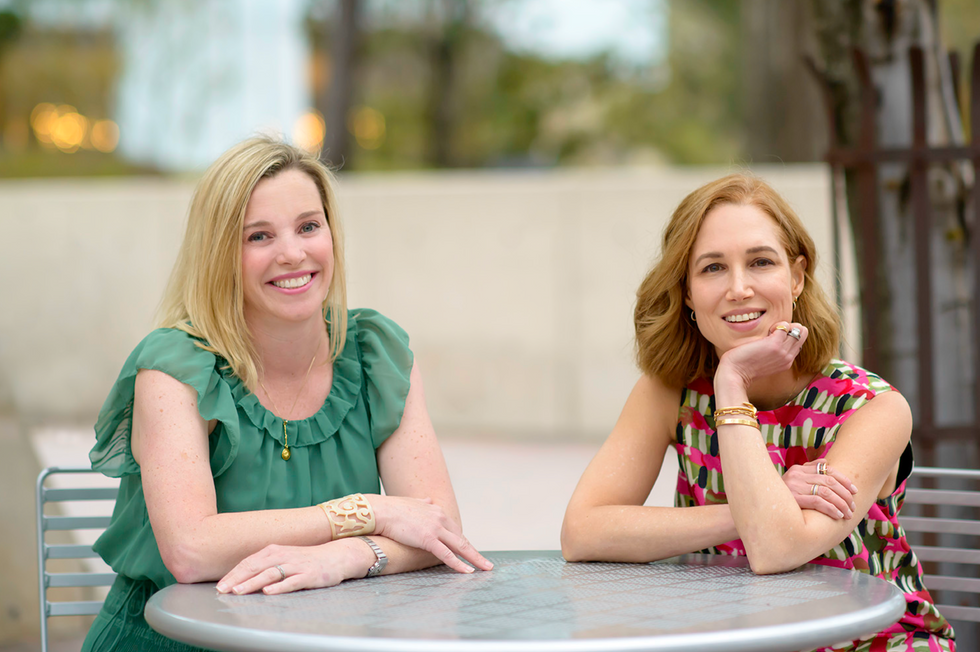 Agnes owners Molly Voorhees and Carolyn Dorros (photo by Dana Kelly)
LATE AUGUST

A handful of restaurants are set to open in the Ion building, which anchors Midtown's "innovation district," this summer, the most anticipated of which is Late August. It's an Afro-Asian-soul-food restaurant from Chris Williams and Dawn Burrell, who recently announced their new joint hospitality venture. Late August will be in line with Lucille's Hospitality Group's mission to "honor the past while feeding the future," homaging the bygone department-store era. (The restaurant's name itself is a tribute to when Sears would release its catalog!)
LATER THIS YEAR
Crawfish & NoodlesThe sprawling new Houston Farmers Market will be home to several standout restaurants, including a second location of acclaimed, family-owned Viet-Cajun affair Crawfish & Noodles. Foodies will savor James Beard finalist Trong Nguyen's crawfish, salt-and-pepper Dungeness crab, and new dishes while enjoying a view of the Market's one-acre green space.
Wild Oats Another concept sprouting up at the Houston Farmers Market, Wild Oats is the first from chef Nick Fine under the Underbelly Hospitality umbrella. The full-service restaurant is billed as a "fresh take on traditional Texas"; think shrimp-and-grits but with masa, as in tamales.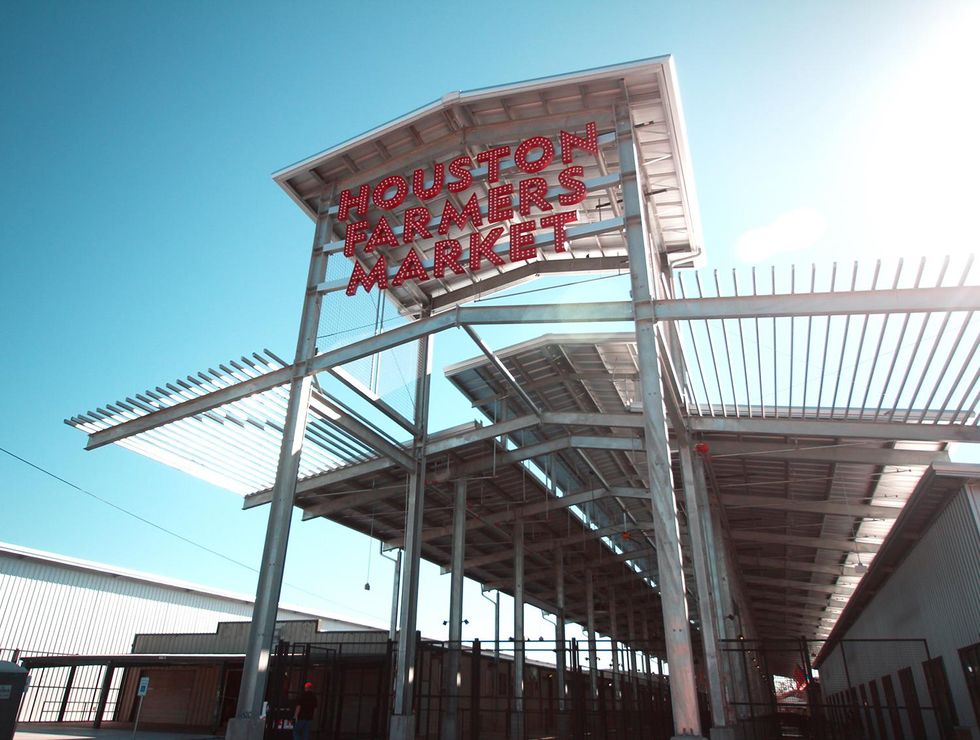 Houston Farmers Market
Chris Shepherd's Regent Square Restaurant Last week, it was announced that Chris Shepherd will open a 5,000-square-foot, standalone restaurant with a rooftop terrace at Regent Square, GID's mixed-use development off Allen Parkway. The menu at the unnamed concept will explore cuisines around the world that are centered around cooking with fire and on smokers; various wood, such as post oak, hickory, pecan and mesquite — will provide unique flavors.
Home Slice Pizza An Austin fave, Home Slice Pizza opens its first Houston outpost this fall in Midtown, in the space formerly home to Monica Pope's Sparrow Bar + Cookshop. There'll be a dog-friendly patio; walk-up, takeout and dine-in options; and late-night pizza by-the-slice!
Food