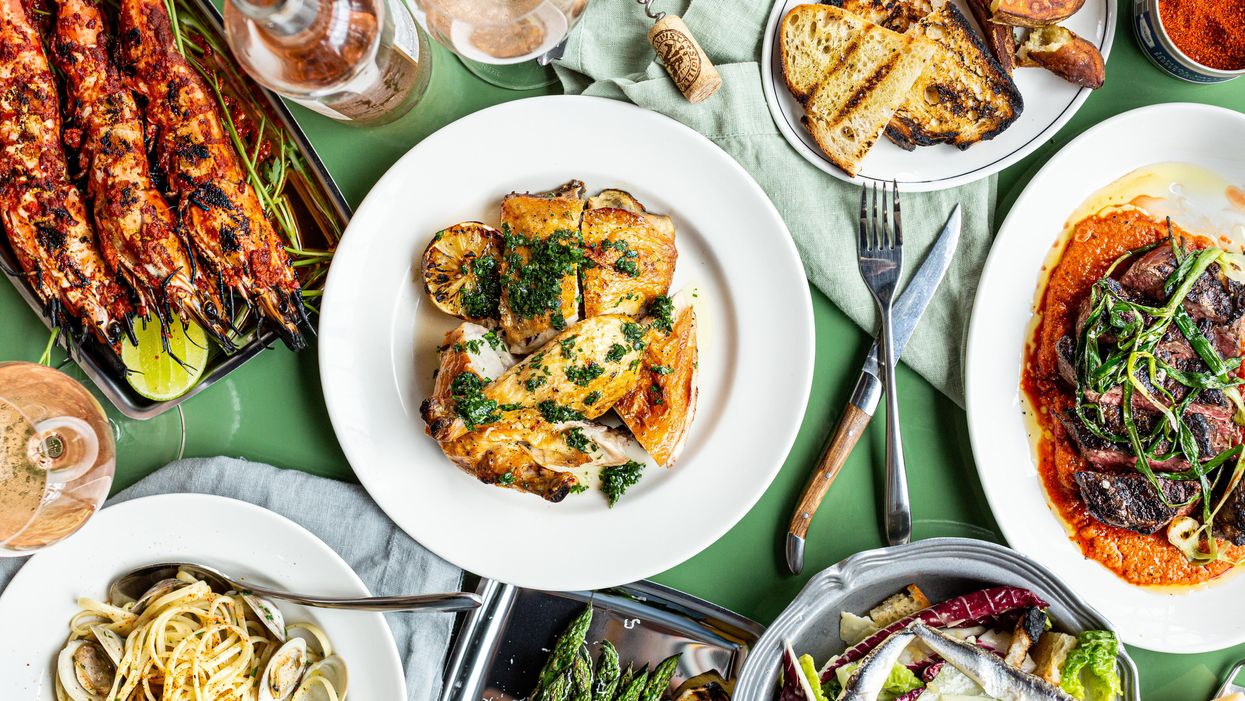 THIS YEAR TESTED the limits of restaurants and their ability to survive. So for new restaurants entering the scene, it took guts, ingenuity, a willingness to face uncertainty, and a commitment to providing exceptional hospitality — no ordinary feat. Here, we honor the best that opened and survived during this tumultuous year.
---
BLUDORN Step inside Bludorn on a busy Friday night, and it feels, miraculously, like pre-Covid times. Deftly prepared plates of oysters, risotto and beef wellington make their way across the pass of the open kitchen, where chef Aaron Bludorn and his culinary team — their faces all partially obscured by a masks — work their magic. Bludorn was certainly one of the most anticipated restaurants of the year, but it is also, undeniably, Houston's best new restaurant of 2020. From the service, to the atmosphere, to the Gulf Coast-French-New American cuisine (who knew that we'd fall in love with a giant lobster pot pie?), in a year fraught with uncertainty, Bludorn achieved what most restaurants can only aspire to: It exceeded expectations.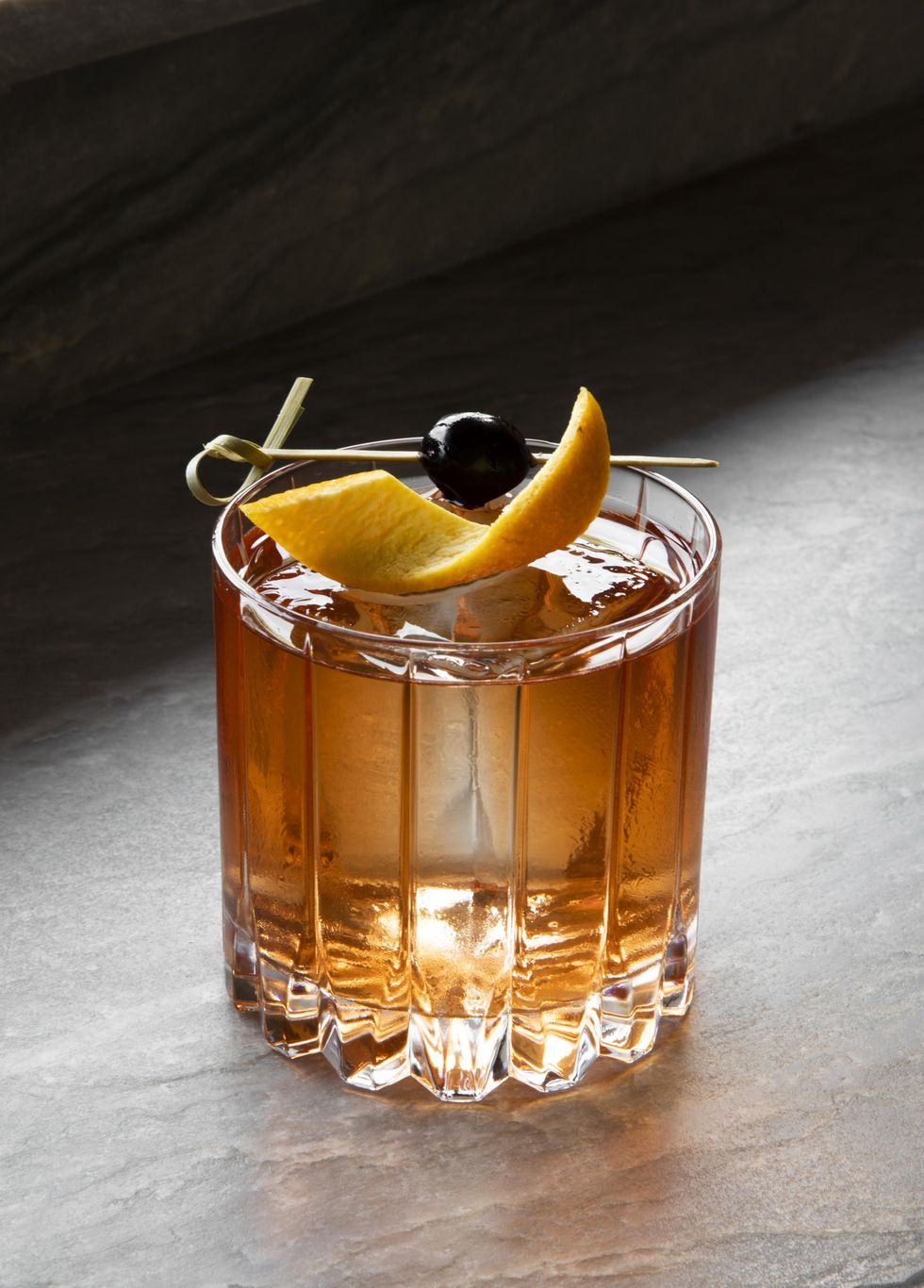 Bludorn, photo by Julie Soefer
TURNER'S Channeling the timelessness of Hollywood's Golden Age while embracing the decadence of the '80s, Benjamin Berg's chef d'oeuvre compels you to indulge indiscriminately, be it on bottle of vintage Bordeaux, or a classic lobster thermidor by chef Robert Del Grande. It's an amazing feat and accomplishment for a restaurant when just six days after opening, Houston when into lockdown. Intimate, exclusive and oh-so-extravagant, we're smitten with everything about Turner's, but especially the fact that when you visit, you're made to feel a rockstar for a night — and we needed that more than ever this year.
OSTIA Houston loves to support its own, so when a native son comes back to Houston to open his first restaurant, it's practically a given that we're going to love it. Conceived as a neighborhood restaurant with three distinct spaces — an indoor area with an open kitchen and custom Nobile brick oven; an airy, glass-enclosed greenhouse room; and an outdoor patio — Travis McShane gives us a much-needed taste of the lighter style of cooking for which his mentor, Jonathan Waxman, was known. The vegetables are delightful, the pizza is fantastic, and if you can't decide what to order, there's a family-style option that allows the kitchen to choose for you.
XIN CHAOModern Vietnamese food with a Houston twist? This is the kind of food we love seeing in Houston, and co-chefs Christine Ha and Tony Nguyen do it with aplomb at their first joint venture, Xin Chao. Taking traditional Vietnamese dishes and using local ingredients and flavors — smoked duck is brightened by strips of jackfruit in a sensational smoked-duck salad; pan fried rice noodles are topped with a smoked beef rib; fried chicken gets an amazingly light and delicate, lemongrass-tinged crispy coating — early hits are well conceived and allude to a very bright future, and we can't wait to see what else they come up with.
XIAOLONGKAN One of the most underrated openings of the year, Xiaolongkan (pronounced "shao -long-kahn") — the first Houston outpost of the world-famous Sichuan chain of hot pot restaurants — quietly debuted last December with one to two-hour wait times. Covid-19 has now cut those wait time considerably, but it doesn't change the fact that this is the most beautiful Chinese restaurant in Houston. For hot-pot lovers, it's also the most authentic interpretation of the Sichuan specialty, which means incredible broths, beautifully arranged plates of the freshest meats, seafood, and vegetables, and the restaurant's famous Sichuan hot oil.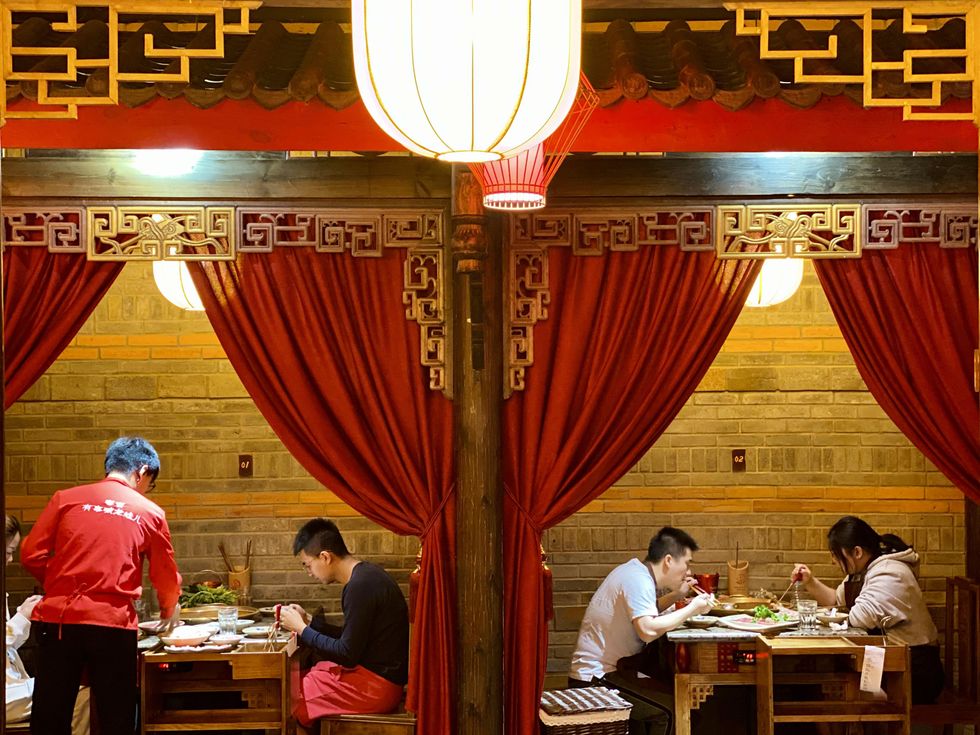 Xiaolongkan, photo by Mai Pham
Food