Turner's Is a Moody Theater — and the Food Is the Star
Kirsten Gilliam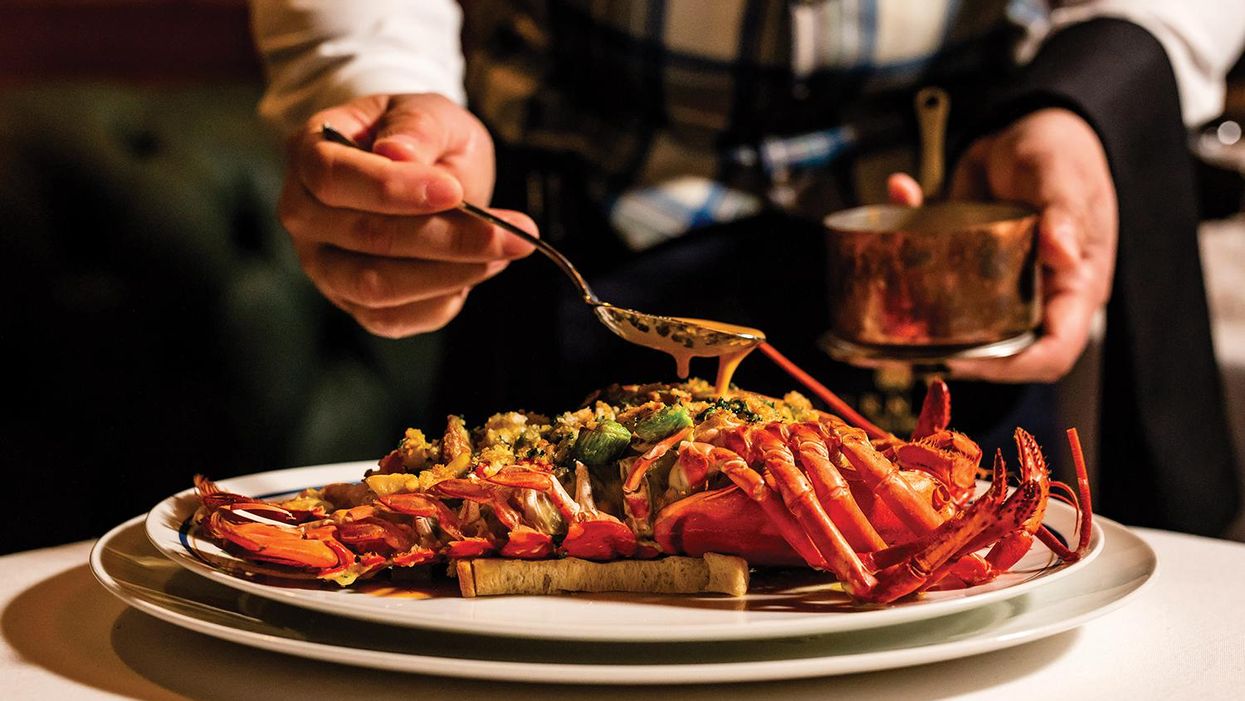 THERE'S AN ELITE club of beautiful Houston restaurants that, after long seasons of thoughtful planning and painstaking development, were forced to make their debuts during the trying days — especially for the food and beverage industry — of the Covid era. Bludorn, Ostia and the spectacular Indian palace that is the Galleria's Musaafer are members. And so is a wonderful gem of a place that may have gotten a bit less attention because it only has 40 seats and, by design, is just a bit off the radar: Master restaurateur Ben Berg's clubby, dimly lit Turner's, literally under the stairs of Berg and famed chef Robert del Grande's sprawling The Annie Café & Bar.
---
Stepping into Turner's is a bit of an adventure, amid the tinkling ambiance of a mahogany piano and the gently flickering candlelight of table lamps, passing a small black-marble bar and entering a narrow shotgun-style hall of a space with soaring ceilings. Forest green walls are chock full of old paintings in gold-gilded frames, and there's tufted leather everywhere, all decorated in the way one might imagine the grand libraries of the robber barons of hundred-years-ago New York. You pretty much must have a Manhattan or Old Fashioned to sip, and a lingering smile for the swells.
The food here is as decadent as the environment (which, by the way, is kicked up a notch further with live vocalists accompanying the pianist on weekends). There's an emphasis on wow-factor fun, with lots of tableside panache — as in the wedge salad that gets bacon added by the servers, who slice bits right off a fully cooked slab before your eyes. Indeed, finishing touches — a ladle of gravy here, a sprinkling of spicy honey something there — are added to almost everything on the table.
There's a killer burger and an over-the-top Rueben sandwich on the menu, and even a Wagyu hot dog, but it's hard not to choose a more traditional multicourse meal, that really must begin with the steak tartare and foie gras combo; expect a big thick is-this-all-for-me? disc of the latter. Mains include the Ambassador's Meatloaf that comes with a fried egg and oxtail gravy on top, and a rich Lobster Thermidor.
Food